Reevo E-Bike Review – Futurist E-bike
We recently came across some news about the Reevo E-bike, and it has proven that bikes don't have to be the way they were.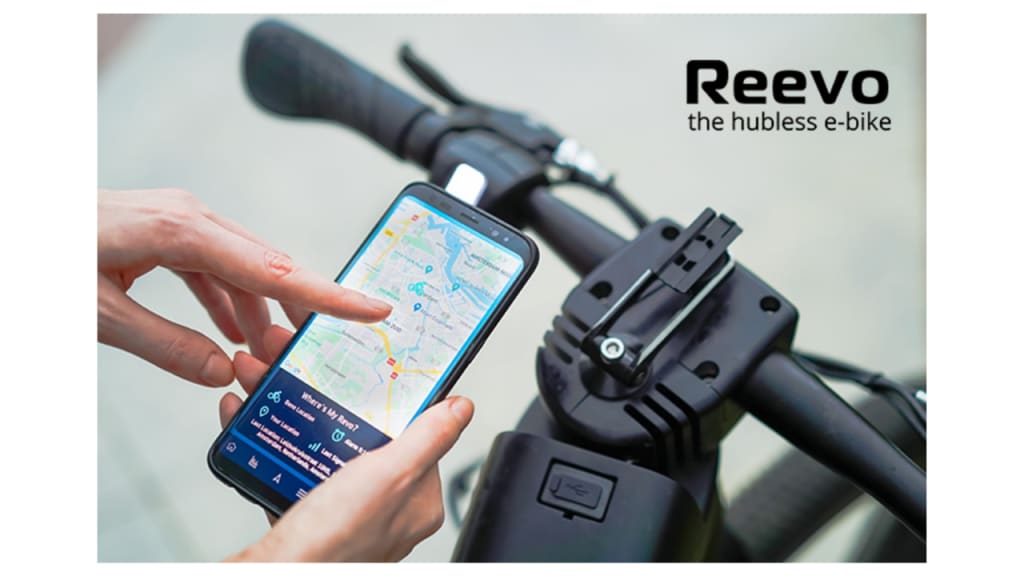 Reevo E-bike Reviews
Following is the complete Reevo E-Bike Review:-
We recently came across some news about the Reevo E-bike, and it has proven that bikes don't have to be the way they were. This electric bike looks so stunning that you are sure to stop and admire. In this Reevo E-bike review, I want to go through the E-bike's features and whether or not this is a good bargain. So let's begin.
The first things you will notice are the wheels because Reevo has decided to drop the hubs and created a spoke-less design like they came from 2030. These tires now rotate on bearings that are fixed along the rim instead of spokes like a traditional wheel. By removing the spokes, the Reevo E-bike has freed out space for an in-wheel storage, which is a feature that no other e-bike currently offers. Considering the futuristic design, we really hope that they come with run-flat tires to eliminate the hassle of punctures.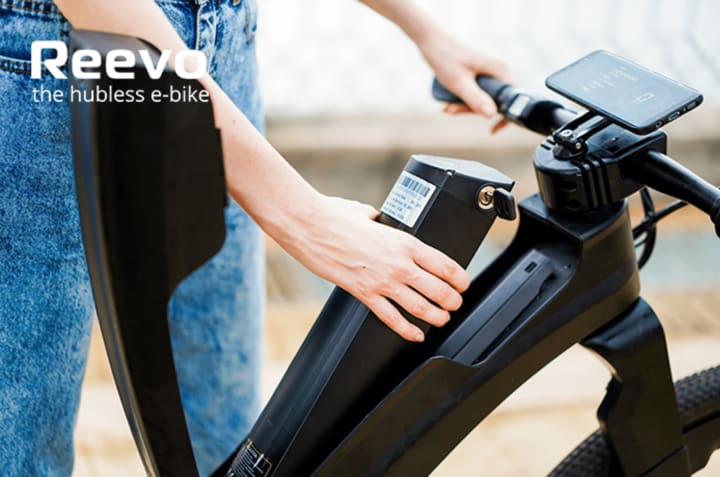 The wheels seem have lights integrated into them, and probably connected to a light sensor. As soon as the sky turns dark, the lights automatically turn on, that's one less thing to remember. By incorporating the lights directly in the wheels, Reevo has freed up space on the bar, keeping the handlebar clean. We are not sure how precise the sensors can accurately turn the lights on, it will be great if the lights come with manual overwrite. We certainly hope that the ambient light intensity can be set through the mobile app. Talking about the app, the bike comes with a phone mount, allowing you to use it as a dashboard to control various features. I wonder if this means software updates can be done through Bluetooth.
The Reevo E-bike has a 48V battery that can be fully charged in three hours which is pretty standard. The removable battery feature makes battery swapping possible, that is a real convenience that many ebike manufacturers seem to not understand. The American variant will likely receive a 750W motor, but the European version will only feature a 250W motor. While the 250W model is adequate for most daily commute, it does not come with throttle simply to comply with local laws. In one of the comments on their Facebook page, they have pointed out that it is possible to get the American variant in Europe.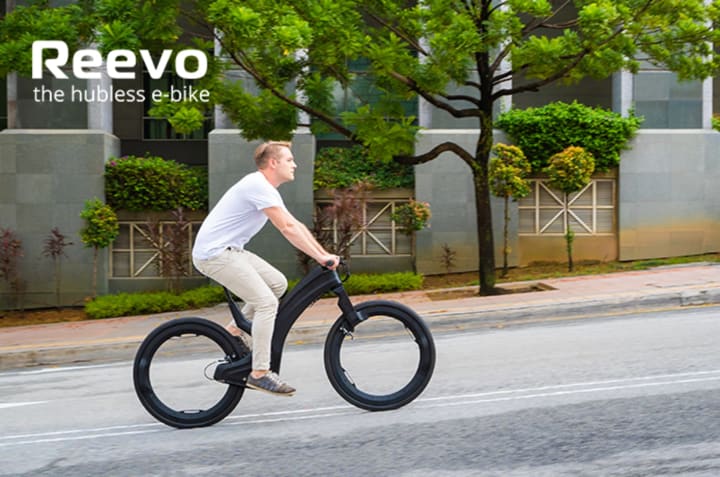 In this section of our Reevo E-bike review, I want to discuss the security features because when you have such a beautiful machine, you can never be too careful. The Reevo E-bike has a three-fold safety mechanism, which includes an electronic wheel lock, motion sensor, along with GPS that tracks the bike in real-time. You can review where your bike is, through the Reevo app. Of course, tracking probably only works in areas with GPS signal, and you will likely have to shell out for a SIM card to avail this service.
Reevo team has gone all out to incorporate so many features on this bike. We hope that this Reevo Ebike review has cleared up some of the queries as we tried to review all of the essential aspects. In one of their posts on Facebook, the team mentioned that the bike was designed in Seattle but will be manufactured in Malaysia. I think this is a fair tradeoff, since manufacturing in the States could have made the price point inaccessible to most.
This E-bike offers a promising outlook, and even though there is some room for improvement, it still appears to be a solid machine. So, if you want a modern ride to cover your daily commute needs, I think you probably have found it.