Proton Satria Neo
Satria Neo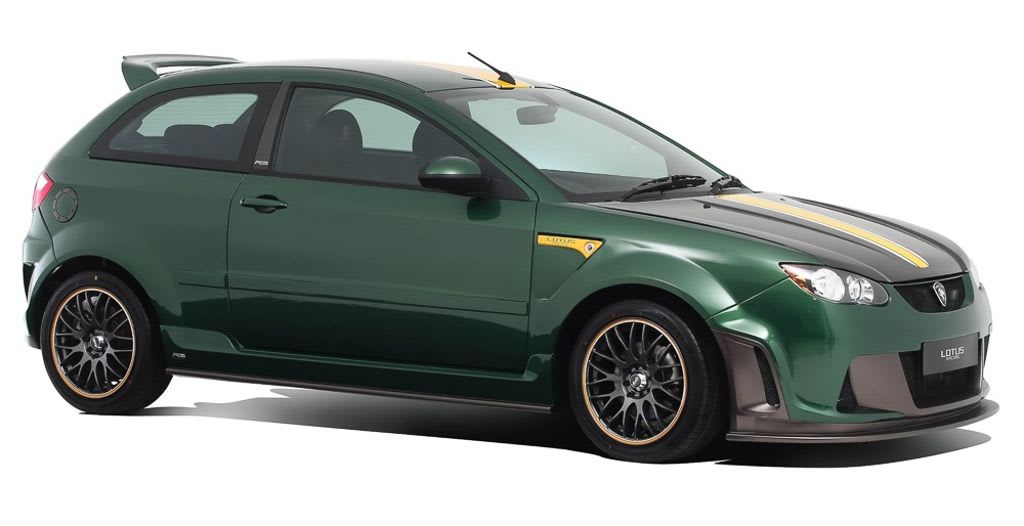 Proton, the biggest car brand in Malaysia, mainly manufactured mitsubishi cars before 2000, and after 2000 can design and manufacture cars independently. It acquired Lotus in 1996 and was acquired by Geely in 2017.
Satria Neo, proton's two-door hatchback, Neo means "second generation". The R3 is proton's sports division. The first generation of Satria has an R3 performance version, and the second generation also exists, namely Satria Neo R3, with a limited number of 50 units. In 2010 proton went on to launch Satria Neo R3 Lotus Racing, which, as its name suggests, is a Satria infused with Lotus genes, with better handling and driving fun, a lighter body, better hardware and software configuration. Nik Irfan owns one of a limited fleet of 25 cars.
Despite Satria's mediocre appearance, the R3 has put a lot of thought into its reinvention, and you have to marvel at how accurately they have managed the racetrack style or performance style without any fuss.
The price of this car is about 190,000 RMB. Before you deny it, take a look at its configuration. We all know that Lotus is good at chassis technology, so this Satria Neo R3 Lotus Racing is actually a Lotus-style control modification based on Satria Neo R3. The most attractive are Ohlins DFV shock absorbers and, more importantly, lotus engineers, plus the suspension bushing has been upgraded and the suspension geometry changed for clearer steering accuracy and better chassis support. In addition to the walking brake system, Satria Neo R3 Lotus Racing is equipped with a 16-inch Yafandi and high-performance tires, AP Racing's four-piston brake set. The air force kit with small body is exquisite and professional, covered with carbon fiber, and the weight of the whole vehicle is reduced to less than 1.2 tons. The power, the original Satria 1.6L CamPro engine output 125, after R3 improved the camshaft, disk, exhaust, intake and ECU, now output 145, calculate the power rise is not bad achievement actually. Satria's 5MT has also been optimized for tooth ratio in exchange for more perfect power output and driving experience. Oh, and the interior with the RECARO seat and MOMO steering wheel, how about 190,000?
The original Yavandi wheel, at 16 inches, is a beautiful size, not too big to prove that the car is not a pile of appearance, but is really serious about making driving fun. Inside is the standard AP Racing four-piston calipers.
In spite of the wide body, in spite of the spoiler, in spite of the exhaust, the range of motion is not large, and the overall result is naturally quite comfortable.
Nik must have been one of the patriots, just because he was the owner of this Pronton Satria Neo R3 Lotus Racing. His car was not original, Nik took it a step further by powering it, and a Sprintex supercharged was installed to work with the Haltech Platinum Sprint 500 computers, which now output 200. As for the operation of Nik, I haven't changed any further. My understanding is that Lotus has done it to the extreme. Nik just made some small modifications in the exterior and interior trim, such as Akrapovi exhaust outside the car, Recaro ASM seat, Lotus steering wheel and Defi exterior in the car. Maybe it's not the best way to get along with a car with a limited fleet of 25 cars, but on the other hand, Nik brings this car, a car that is driven for the ultimate pleasure, closer to its mission, which makes sense.
The first generation Satria still USES Mitsubishi's 4G13/15 and 92/93 engines, while the second generation Satria Neo already USES the CamPro engine developed by Proton in collaboration with Lotus. R3 has made a deep transformation of the 1.6L engine, replacing camshaft, titanium alloy disc head, carbon fiber inlet wind direction, K&N air filter, exhaust system optimization and ECU to make the engine output 145, which is definitely quite a good result after calculation. Now Nik has added a supercharger and the output is up to 200.
Proton came up with such works after 10 years in lotus, although a little late, but this is absolutely the best case of feedback after blood transfusion, but also lotus is the most correct way to open the localization. We can't help but wonder if Geely will surprise us with the lotus. I believe it will, and not in ten years. Look at geely's investment in the vehicle movement over the past two years, look at the acquisition of Volvo after the birth of regurgitation feeding collar, don't forget to Mr Li have a Racing dreams more, so, geely XXX Lotus Racing is likely in the near future, if we can also enjoy the time such a high standard of big toy made by heart, in the car on this we will also have ethnocentrism said.