Most Reliable American Cars
If you're looking for a new car and hoping to buy American, your options have never been better with the most reliable American cars.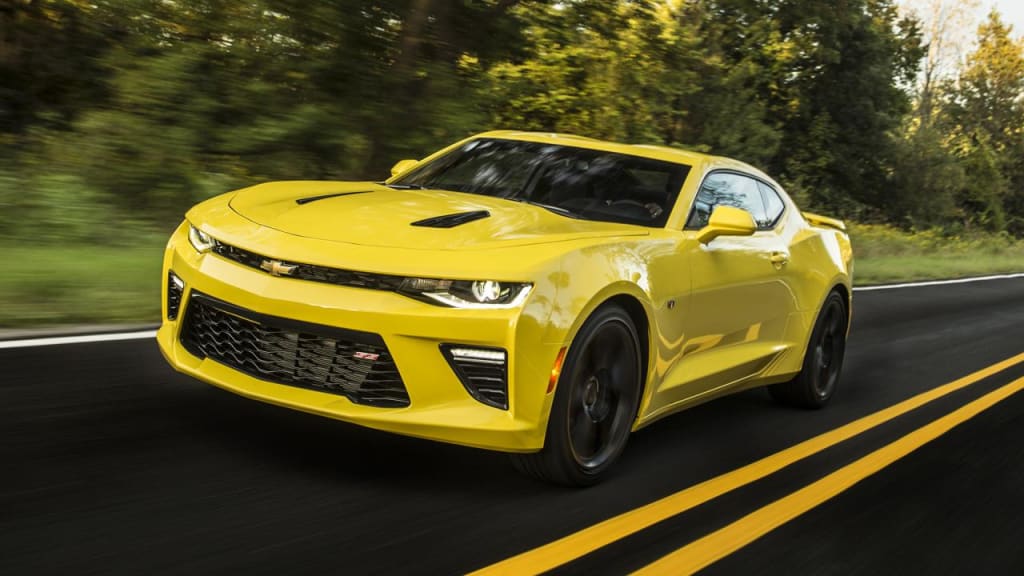 When it comes to buying a new or used car, reliability is key. Your first thoughts might naturally go to immediate costs, comfortable handling, and monthly payments that you'll need to make. Keep in mind that reliability is the number one factor that will impact your long-term and unexpected costs. Whether you're considering resale value, repair costs, or which vehicle is best to buy used, consider the picks on this list. They have been rated among the most reliable American cars, and offer a variety of sizes, styles, and features to suit any lifestyle. But there are other factors that you might want to take into account when choosing your next car. The auto industry is essential to the United States, and one that has faced continuous competition from international car makers. Ensuring you buy an American car gives you ongoing access to parts, and helps to ensure you're supporting the National economy.
Chevrolet Cruze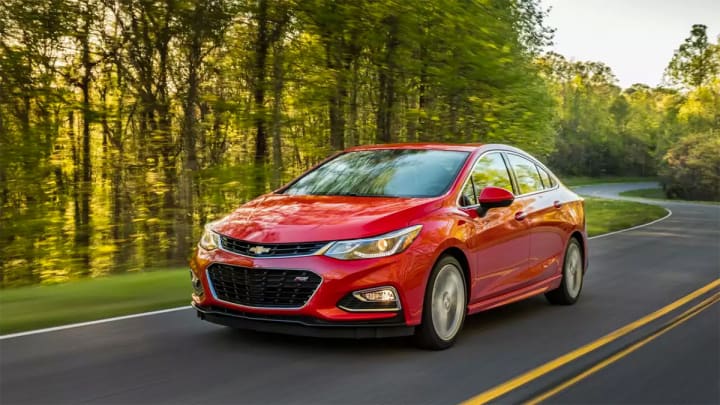 Chevrolet stepped up its small car game with the Cruze. This spacious car provides a lot of room for passengers and cargo, without being too over-sized. As a bonus, it handles well and is a sturdy little option. This comfortable and responsive small-car is a great choice for the first-time buyer, or for those looking for a solid commuting vehicle.
In their annual study, J.D. Power and Associates named the Chevy Cruze one of the most reliable American cars available. Each year, the Cruze improves in design and reliability, meaning it is an excellent choice, with each year's model more impressive than the last.
Chevrolet Impala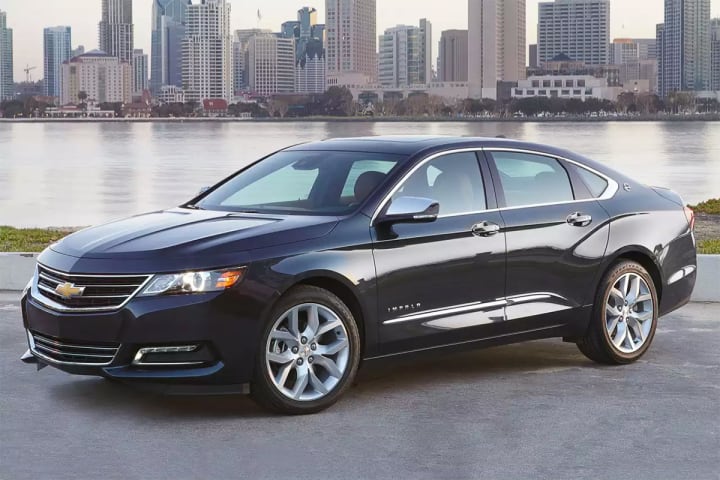 If you're more inclined to shop for a mid-sized car, you can't go wrong with the Chevy Impala as one of the most reliable American cars. This sturdy and roomy car is the perfect choice if you're looking for a comfortable ride for both driver and passengers. With reliable parts, minimal repairs, and easy access to American-made replacements, the Impala is a predictable and solid car. Ratings for reliability, safety, and experience improves with each model of the Impale that Chevrolet releases -- making it an excellent car for those looking for a brand-new vehicle. This sporty-looking mid-sized car gives you lots of space with a sleek look, and you'll be able to rely on your Impala for years of great driving.
Cadillac CT6 Sedan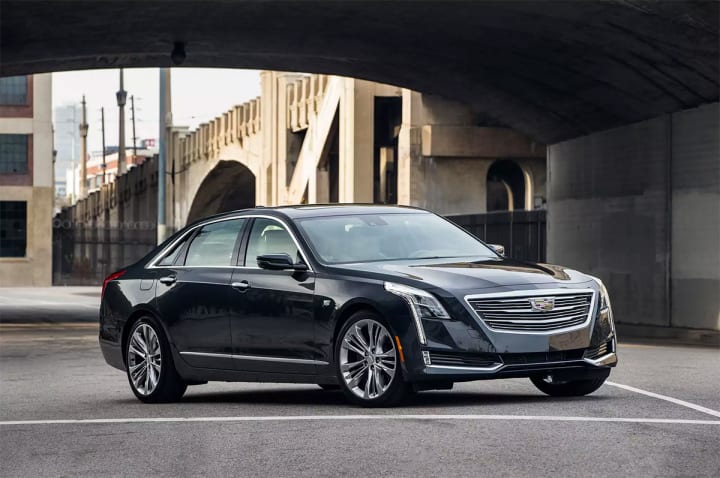 If you love the power and space of a larger car, the Cadillac CT6 Sedan is an elegant and sleek American model. You'll love the spacious interior, classic design, and innovative sound system that is perfect for long commutes (or road trips).
A powerful and agile ride, the Cadillac CT6 Sedan has a great safety rating, powerful engine, and enough features that every driver will love the comfort it offers. You can rest assured that this powerful sedan is one of the most reliable American cars on the market, and a great choice whether you're shopping for a used vehicle or brand new car.
Chevrolet Bolt EV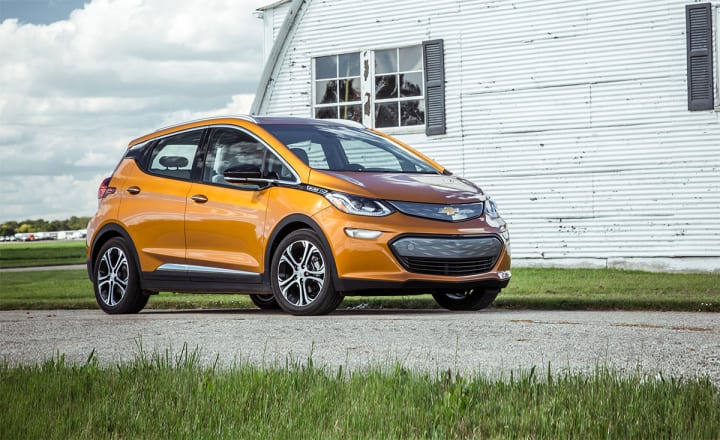 Sure you've heard of Teslas, but the Chevrolet Bolt EV is a sporty and surprisingly powerful electric hatchback that has been rated among the most reliable American cars. With up to 200 miles per charge, it is the perfect vehicle for daily commuters, and has become a real competitor in the American electric car market.
You'll love the space, the savings, and the low cost of repairs if you choose the Bolt. Though many people immediately choose a Tesla if they are looking for an electric car, we bet you'll see the sleek and reliable Bolt become more and more popular in the next few years.
Cadillac Escalade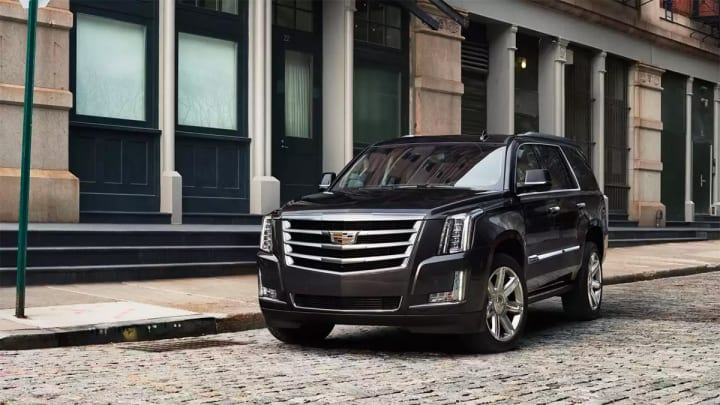 Nothing says big, bold American adventure like the Cadillac Escalade as one of the most reliable American cars. This massive SUV is perfect for campers, road trippers, and hauling trailers. The flexibility this reliable giant provides makes it one of few offering so many options to buyers.
American-made and repairable over time, you'll love the spacious interior and the power this monster provides. No other SUV combines the passenger capacity of an SUV with the hauling power of a pick-up truck quite like the Escalade.
Ford Fusion Hybrid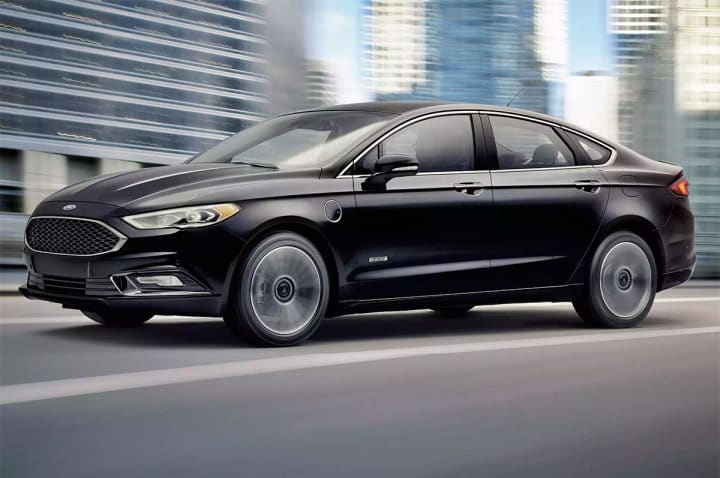 Mid-sized cars bring you a bit of everything - space, compact parking, comfort, and fuel efficiency. A hybrid offers even more economy and reliability, and the Ford Fusion is the perfect choice for anyone in the market for a new car.
The 2017 Fusion is more impressive than ever, with excellent safety features, great sound system, and the long-term affordability that you are looking for in a hybrid. This car allows you to dive into the environmental car market without worrying about struggling with brand-new technologies. Now that hybrids have become real contenders in the market, Ford has introduced the Fusion as a solid competitor and an overall excellent mid-sized car.
Chevrolet Camaro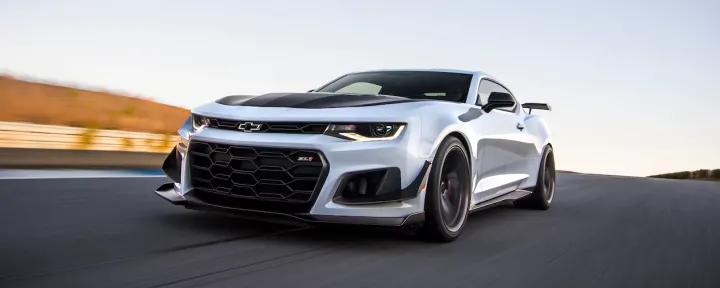 If you're looking for a fast, sporty, and exciting new American car, you don't actually have to sacrifice on reliability. The Chevy Camaro is one of the most reliable American cars and has long been a popular choice in cars for those who want a powerful, fast, and sexy option.
Certainly not a choice for families or those who love to camp, the Camaro offers so much to those who love to drive. With amazing handling, and several options for engines that provide excellent power and acceleration, the Camaro is the great compromise between impractical sports-cars and practical daily commuters.
Buick Lacrosse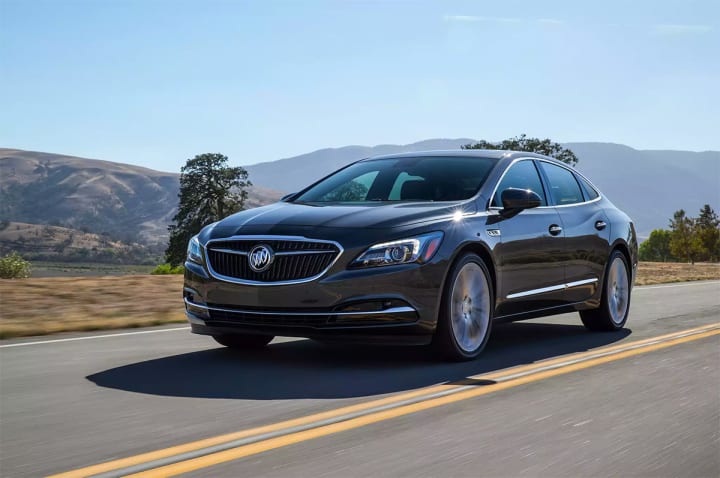 If you're in the market for a larger car, the Buick LaCrosse is an excellent choice, either used or new. This comfortable, roomy, and powerful vehicle offers a smooth ride for both driver and passengers, and the roomy seating makes it the perfect choice for growing families. The Buick LaCrosse is known as one of the most reliable American cars for a reason -- with above average scores in safety, reliability, and value.
Each year, new features and improvements are made on this already-excellent car, so you can be sure your repair costs are minimal, and you'll get great value if you ever decide to sell!
Buick Regal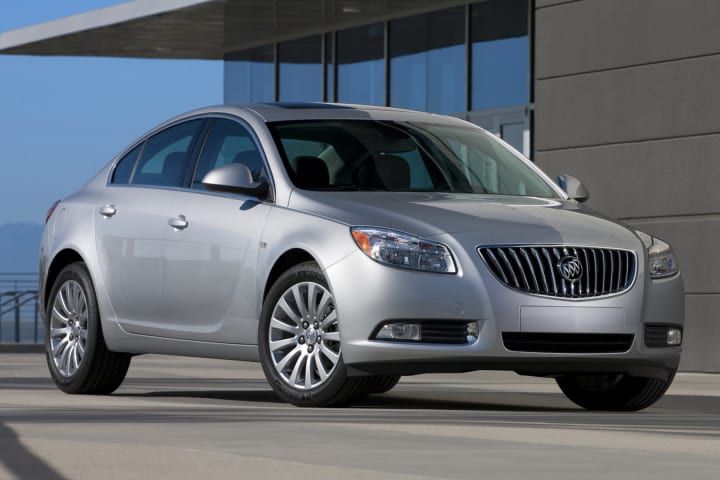 If you're getting ready to shop for a new car, and want a little luxury, a surprising option is the Buick Regal. Without carrying the price tag of other luxury vehicles, the Regal provides a slick, elegant, and compact model with elegance you can't beat.
Each year, the Regal models are enhanced in its design and features, and has been on the market for enough years to boast being one of America's most reliable cars. If you're at a point in life where you'd like to experience a little luxury, but simply can't face the idea of paying the price tag on a Mercedes, the Buick Regal is the perfect choice for you.
Tesla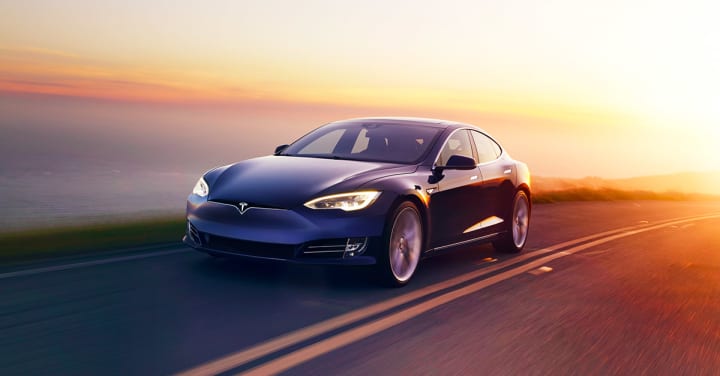 Tesla made a huge splash when they first entered the American auto market as one of the most reliable American cars, and the technology the company introduced has forever changed the auto industry. Many other American car manufacturers have taken note, and offered their own models of electric cars, and hybrids, and these options will only continue to grow.
Tesla has now been in the market long enough that consumers can truly consider reliability when it comes to purchasing an environmentally-friendly American car from this innovative manufacturer. Many owners have been enjoying their cars for 4 years, and praise for warranties, quick repair, and excellent buyer-support that makes Tesla an excellent and reliable option.
Choose reliable.
Shopping for a new car is exciting, but it can also be a stressful experience. You're investing a lot of money, and will be spending a lot of time in your new car, so it is important that you do all the research you can to be sure you get what you paid for. This list of the most reliable American cars is a great place to start if you're not sure exactly what you're looking for. Before you commit to your new vehicle, make sure to do your research to ensure it is the perfect fit, and a reliable car that suits your lifestyle.