Met With a Car Accident Recently? Here's How You Can Go About Fixing Your Car
After a car crash, not many people are aware of the next step. Some people are not aware of the process of making claims with insurance companies.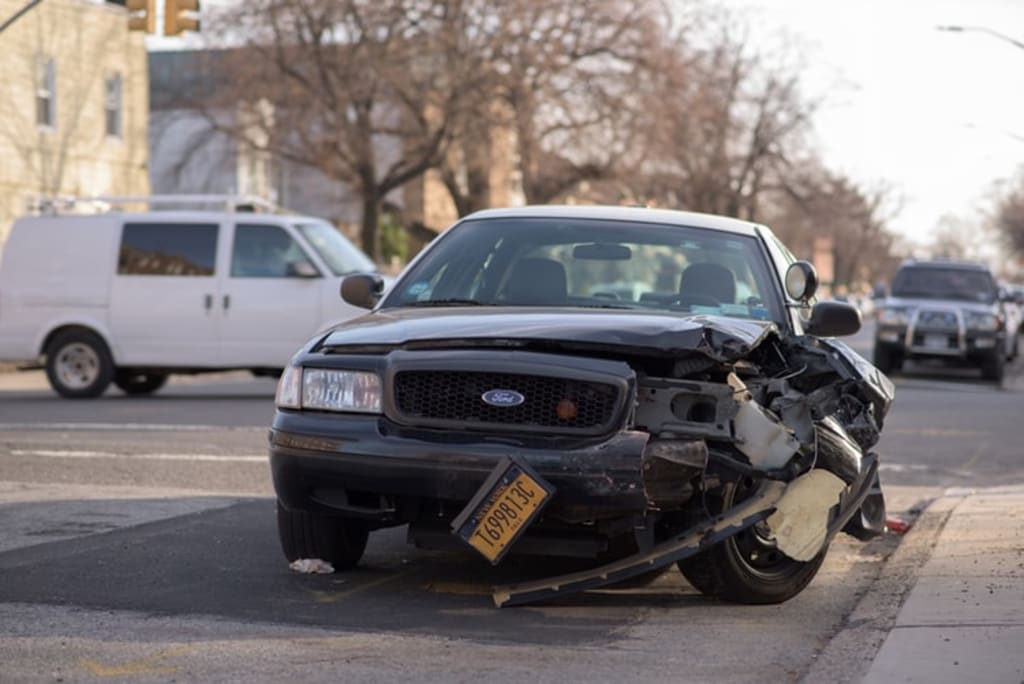 After a car crash, not many people are aware of the next step. Some people are not aware of the process of making claims with insurance companies. Apart from this, you may also have to get the car fixed, so it is in working condition.
Being a vehicle owner, there are a few things that you always have to keep in mind. You can follow a few basic steps that can help you make the right decision.
Immediate steps that need to be considered after a car crash
The moment you face the car crash you can follow a few basic steps. First, you have to make your selection of right insurance company for making your claims. Next, you will also have to make a selection of your preferred car garage to get the car redone.
If you find that the car is damaged completely, then you also have an option to dispose of it completely or to get it repaired. If you feel that the car is completely damaged then you can decide to scrap it off to the right agency.
Making Selection of the Best Insurance Company for Claims
It is obvious that after the car crash, you may need to approach the right insurance company can help you offer coverage against all possible damages. This is true if the accident was not on account of your fault.
If it was your fault, then you will have to go along with the default choice provided by the claiming party. When making a selection of the insurance agent, you certainly have to be familiar with pro and con factors of making your selection.
Decide the Type of Insurance Coverage You Have
Making the decision based on the coverage you already have is also a wise decision. This will only prove beneficial if your car is covered for claims at the time of the accident. It is important that the decision would certainly differ in case of a coverage type—comprehensive or collision.
Not all types of coverage will offer full benefits in both cases. This benefit may differ from one insurance company to another.
Look Around for Best Liability Coverage
It is obvious that for making a full insurance claim you will need a policy that offers complete liability coverage. Also when checking with insurance liability, it is obvious that you have to consider the deductible factors as well.
Most insurance policies will offer you fixed deductibles that you have to understand even before you make your claim.
Select Right Garage
The next most important point that you have to consider is to make a selection of right garage or auto shop. You may have to consider browsing through a few options before making your final decision.
You can try and search for Melbourne collision repair centre and go through the services offered in advance. In general, selecting one that is reputable is always considered as a wise decision.
A reputable service repairs shop will offer you with best repairs work for your car. There are also garages and shops that specialize in repairing the worst accident hit cars. The choice would depend on the overall damage your car had at the time of an accident.
To ensure that your selection is best, you have to try and collect multiple bids from two or more garage companies.
Few selected insurance companies will also request you to approach only selected garage services for collecting quotes.
Select to Get It Done or Not
The overall condition of your car will certainly decide if you want to get the car repaired or not. In case you feel that a lot of damage has already been done to the car, then getting it repaired may not be a wise decision. The point is that if you have to invest a big amount of money in getting the car repaired, then there is no point in repairing it.
If only minor damages have been done to the car, then it is better to get it repaired. Before you can make your claim, it is ideal to collect quotes from multiple companies in advance.