Kia and Hyundai Will Unleash More Electric Trucks and EV Lineup
These South Korean Automakers are determined to compete in the EV truck category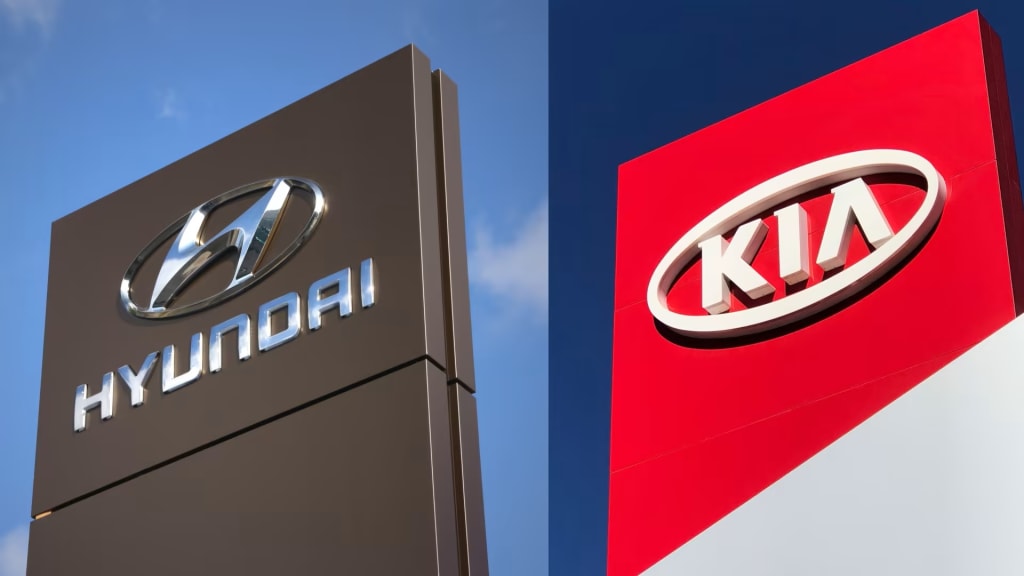 Photo Credit: CarAdvise
When it comes to sales, pickup trucks made by big Detroit automakers are typically in the top spots. But that does not mean that Asian automakers like Hyundai and Kia can't join the aggressive truck market. Both South Korean automakers are planning to launch more electric trucks and EV lineups in the United States. Let's explore what they have in store for the American market.
New year model for Hyundai Santa Cruz
One of the best-selling compact trucks of today is Hyundai Santa Cruz. It will enter its 2023 model year but expect no significant changes, but it might only get some blacked-out accents.
The Santa Cruz goes neck-and-neck with Ford's compact pickup, the Maverick. Many Americans are interested in small pickup trucks, and Hyundai has seen a great opportunity in the compact truck category.
It has an all-wheel drive which can help the truck to handle some light trail work. It may be different from other larger trucks that you can put on mud tires and drive in extreme off-road conditions. Some truck owners might appreciate a more rugged ride, but Santa Cruz is a truck that doesn't make you feel every road bump that you go over. The Santa Cruz shares a platform with Hyundai's SUV—Tucson, making the ride more like a car than a pickup truck.
The base engine of Santa Cruz makes just 191 horsepower and 181 lb.-ft. Torque. The more potent and superior 2.5-liter turbo engine spews 281 hp and 311 lb.-ft Torque. The great thing about this compact truck is that it has a better towing capacity and can handle more than the Ford Maverick. Hyundai's compact pickup can handle up to 5,000 pounds when properly equipped.
Kia plans to enter the truck game
At the CEO Investor Day held last March 2022, Kia announced that it had realigned its long-term plan of expanding its EV lineup. From 11 models, it has increased to 14 models by 2027. Kia has confirmed two of the three additional EVs on its roadmap, which is said to be electric truck models.
The South Korean automaker also mentioned that one of the two truck models would be a "strategic model," and the other is a dedicated EV. The strategic model could refer to a modified internal combustion engine vehicle platform they are developing. It could compete with Ford's hybrid compact truck if it's small.
Since 2021, many have talked about the Electric Hyundai Santa Cruz. However, Kia could select this to generate its offering to the U.S. market. But there is still a big possibility that it's a brand-new truck, designed from a clean slate to challenge the Ford F-150 Lightning, Rivian R1T, Tesla Cybertruck, and Scout electric truck.
Expected features on the upcoming Kia truck model
Here are some of the cool features that we may see on Kia's upcoming electric trucks:
Digital side mirrors
Wing mirrors are old and boring, but Kia may include bespoke truck parts like digital side mirrors with a camera monitoring system. It sends a live visual feed on the dedicated OLED monitors inside the cabin. The digital side mirrors provide a better rear view in the dark or during bad weather conditions. It also lessens air resistance and improves the spatial awareness of the driver.
Ultra-fast charging
Not all EVs have ultra-fast charging features. However, Kia may equip the electric trucks with its patented multi-charging system. It supports 400V and 800V DC charging to keep its competitive position. Using DC chargers, drivers could charge their Kia truck with speeds ranging from 50kW to 350 kW. In about 20 minutes or so, the DC charging can power up from 10 to 80 percent.
Bidirectional charging
All-electric Kia truck models may feature bidirectional charging capabilities. It would provide customers to use the energy stored in the battery pack to power their homes. You may have already seen this on the F-150 Lightning. Many people find this feature beneficial, especially during power outages.
The vehicle-to-load (V2L) function is also handy when going on outdoor adventures like camping. It can provide power for devices, speakers, and other electric items. The vehicle-to-vehicle (V2V) charging may also be included as it allows owners to transfer power to another EV.
Eco-friendly materials
Making use of eco-friendly materials in the cabin of the EVs is like a cherry on top. Kia can use sustainable suede or recycled plastics for the carpet flooring and vegan leather for the upholstery. It's like proving that the automaker is serious about helping to combat climate change.
Frunk
The front trunk is where the term "frunk" was coined, and there's a possibility that Kia will integrate it in its upcoming trucks. Most gasoline and diesel trucks have rear storage. You can put tonneau covers to protect the truck bed from weather, theft, and other circumstances damaging your cargo. But some all-electric trucks in the market, like Ford F-150 Lightning, Tesla Cybertruck, GMC Hummer, and Rivian R1T, have this feature. Hyundai IONIQ 5 and Kia EV6 5-Door Electric and Kia also have a frunk.
Since there's no engine under the hood, it's free to use for improved practicality. It provides additional storage space and adds a few charging points. It will also be innovative if they can add a built-in cooler to keep drinks chilled or food stored at a safe temperature during trips. Owners could also use the frunk to store golf bags, groceries, work tools, and more.
Healthy competition
Kia and Hyundai are not the same company, but somehow, they are related. Hyundai Motor Group is the parent company of Kia Motors. The difference is that they have distinct brand philosophies to produce their vehicles.
You can think of Kia and Hyundai having a healthy sibling competition. However, the South Korean automakers will have the most to lose, especially from the new government rules that cease the subsidies for EVs made outside North America. It's good to know that the trucks from both automakers will be built in America. The Hyundai Santa Cruz is built in Alabama, while Kia is making a new electric pickup truck that will go on sale by 2027.
industry
About the author
Hi, I'm Jen from 4WheelOnline. My fascination with vehicles started in my childhood. I like cars more than dolls. I enjoy writing about automotive industry news, vehicle maintenance tips, and more.
Reader insights
Be the first to share your insights about this piece.
Add your insights