Impound Insurance
Has your car been Impounded?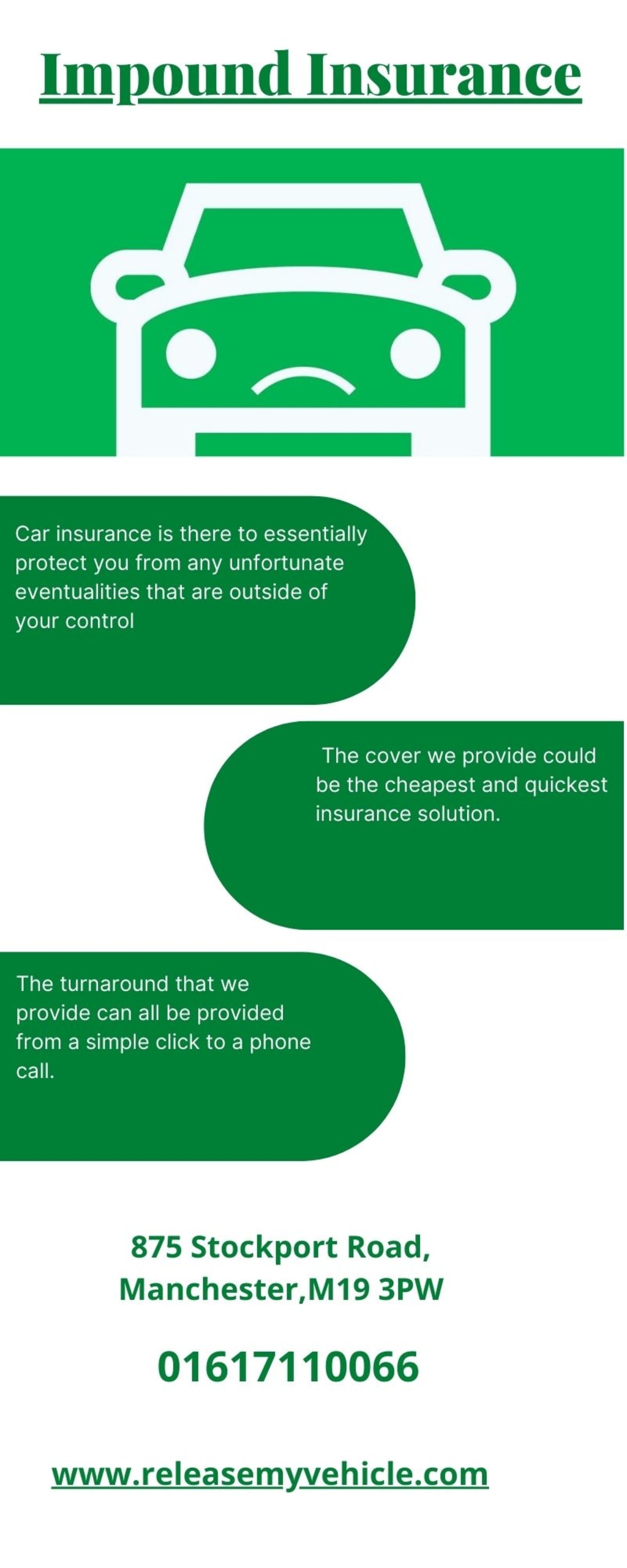 According to a survey in the UK, vehicle impounds occur every 4 minutes in the UK! When this happens, a short-term 30-day policy is an effortless and quick solution to release a vehicle from an impound. Finding the right insurance can be tough and challenging as this is a non-standard insurance policy and time is of the essence.
At Release my vehicle, we are continually looking to give opportunities to grow our relationships with our reliable clients. As professional insurance brokers, we understand the upsurge in short-term 30-day car insurance. We have looked at the advantages of offering short-term 30-day car insurance as an insurance broker.
Why do impounded vehicles require short-term 30-day insurance?
Accidents happen, and clients can find themselves without insurance or facing impound by the police for many reasons. These could also include:
Forgetting to renew the insurance policy
Not insuring their vehicle correctly
Not able to pay payments by financial difficulty
A driver is arrested for driving while drinking
Not able to produce insurance documentation or valid driving license
With our short-term 30-day insurance, your clients can release their vehicle and back on the road the same day!
What happens if your vehicle is impounded by the police?
The police and other authority have the right to impound and in a few cases destroy vehicles found to be insured incorrectly. For example, a policy is purchased with no provision for a named driver who is using this vehicle. It is not legal in the UK to drive a vehicle on a road or in a public place without a minimum of third-party insurance.
Penalties for uninsured vehicles include:
Recovery charges and daily storage fees
The conviction remains on your license for 4 years from the date of offense
In addition to it, if this case goes to court you could also get banned from driving an unlimited fine! Once impounded, the impound notice will explain where and when your vehicle has been taken and you will have just 7 working days to retrieve your vehicle. After 14 days, the unclaimed vehicle could also be auctioned or destroyed.
Benefits of Release my vehicle impound insurance policy
With our professional team of insurance brokers and a flexible approach, we compete in those areas of the market that more insurance brokers refuse. Our reliable UK-based team of highly trained insurance experts is on hand to help your clients secure the impound insurance policy they need.
By getting our short-term 30-day insurance policy, your clients will receive:
Third-party only insurance
Quick cover for up to 30 days
Cover to release your vehicle from police impound
Insurance documents are sent to you on the same day for a quick vehicle release
Get this impounded insurance opportunity today!
With high demand, you can get benefit from a short-term 30-day impound insurance policy today! We provide the high level of service that we would expect to receive ourselves.
Our emergency call centers are open 24/7 so, if you have any queries you can visit our office or call us! It is the primary responsibility of the vehicle owner to release an impounded car. As such, the registered keeper should be the one to release the vehicle and all documentation, including the current insurance policy on the vehicle must be in the name of the owner. If you do not have a yearly insurance policy with impounded vehicle cover, you will require a specialist temporary insurance policy that also covers impounded vehicles. We are providing a high-level cover of client support for policies that can be tailored for your unique insurance needs Our professional tam of insurance brokers is on hand to help you secure the impound insurance policy you need.