I've Been In an Accident With an Uninsured Driver. What Do I Do?
Your Options Depend on Your State and Your Insurance Coverage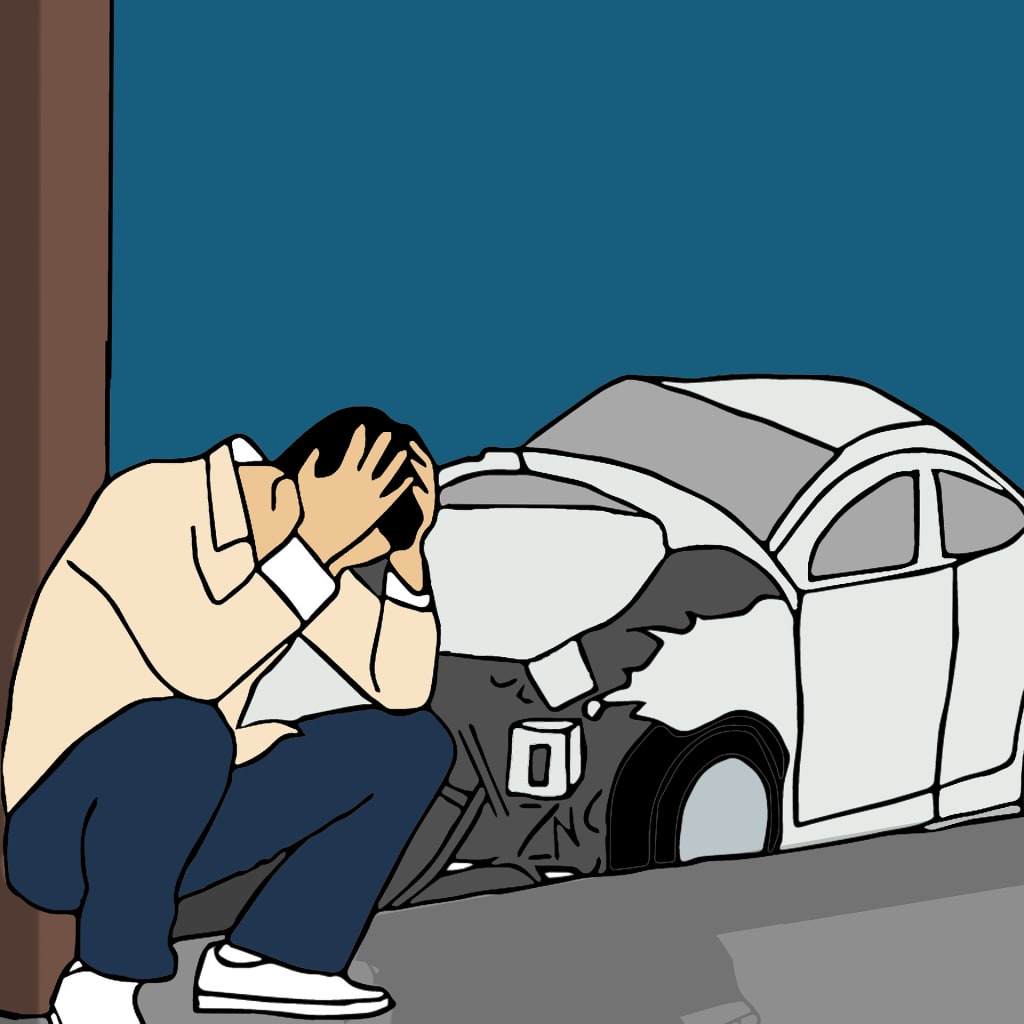 Image credit: https://pixabay.com/users/mohamed_hassan-5229782/
Car accidents tend to happen when we least expect them. You could be driving to work or home from the grocery store when suddenly your entire day is changed–or even, the rest of your life. It's stressful dealing with the financial fallout following a car accident: figuring out how to get your car repaired, your medical care paid for, and recovering the wages you lost.
It can be an additional source of stress when you find out that the driver that caused the collision does not have car insurance, or not enough to cover the damages. What can you do then? The answer to that depends on what kind of insurance you have on your vehicle, and what state you live in.
Do You Have Uninsured Motorist Coverage?
In many states, carrying unisured motorist coverage is required by law. In others, insurers are required to offer coverage, but the driver or vehicle owner has the option to refuse it. Needless to say, carrying uninsured motorist coverage is a wise idea whether or not it is required in your state. A study by the Insurance Research Council has shown that one in eight drivers is uninsured, despite the fact that this is illegal in nearly every state. So, the chance of being in an accident with one of these drivers might be higher than you anticipated.
Most insurance policies also include underinsured motorists and hit-and-run accidents under the general umbrella of an uninsured motorist. These are situations where the driver has insurance but not enough to cover the damages they caused, or when you are unable to obtain information about the driver and the insurance they may or may not carry. However, some insurers have different tiers for uninsured and underinsured motorist coverage, so it's important to carefully consider when choosing your policy and fully understand what it does and does not cover.
Do You Live In a No-Fault State?
Most states are what are known as "tort" states, where the insurance company of the driver found to be "at fault" for the accident is responsible for financially covering all damages that have incurred. Of course, this can become an issue if the driver at fault does not have insurance, has insufficient insurance, or flees the scene of collision.
Other states are known as "no-fault" states, where a driver's own Personal Injury Protection coverage (PIP) covers some of the medical expenses and lost wages for the driver and their passengers. If you live in a no-fault state, you may be able to receive compensation from your own insurance carrier without having to deal with the other driver's insurer.
Steps to Take After the Accident
You probably won't know right away if the individual you were involved in a car accident with has insurance. However, the steps to take in the immediate aftermath are the same, whether or not the other driver is insured.
1. Call the Police
It's important to have the accident documented and a police report filed any time there is a car accident that causes damage or injury. While someone who is uninsured may try to talk you out of this, having documentation about the accident can corroborate your version of the events if the driver tries to deny fault later.
2. Get the Drivers Information
Even if the driver does not have an insurance card to show you, make sure you still get their other information, such as their drivers license, registration, and license plate number.
3. Take Pictures
When the other driver shows you their information, take pictures of all their documents and of the license plate on their car. Not only does this prevent them from denying being there, it also prevents errors that can occur while trying to write things down while still recovering from the shock of being in a collision. In addition, take pictures of the damages caused to all vehicles involved. Ideally this should be done before the vehicles are moved to the side of the road, but that is not always a safe option.
4. Do Not Accept Money
The other driver may try to offer you money in exchange for not calling the police, or not filing an insurance claim. Since you have no way of knowing what your medical or other expenses will actually be ahead of time, this is not recommended.
5. Seek Medical Care
Whether or not you have obvious injuries, you should get evaluated by a doctor as soon as you can. The symptoms for some injuries may not be evident until days after the accident, such as whiplash or traumatic brain injuries.
6. Contact Your Insurance Company
No matter who is at fault, and whether or not the other driver has insurance, you will need to notify your insurance carrier about the accident. They will advise you about what they are able to cover, depending on your policy.
How to Obtain Compensation
If your policy includes uninsured/underinsured motorist coverage, or if you live in a no-fault state, you shouldn't run into many issues when it comes to receiving compensation for expenses related to the accident. Your options may be limited if you do not, but there are some other avenues of recovery that could apply in your case.
Other Types of Coverage
If you live in a tort state and do not have uninsured motorist coverage on your policy, some of your damages may still be covered by optional add-ons. If you have collision coverage, you should be able to receive compensation to repair your vehicle. In addition, if you have medical payments (MedPay) coverage, it can be used for the medical expenses of yourself and passengers.
Lawsuits
You may be able to sue the other driver for expenses, but that is no guarantee that you will receive any money, even if you win the case. If the other driver refuses to pay, or simply does not have the money, there is not much you or the courts can do to force them.
Third Party Liability
There may be parties other than the driver that you can sue for compensation, depending on the circumstances. For instance, if the driver was not the owner of the vehicle, then the owner may be the one who is financially responsible. Likewise, if the vehicle is owned by a company and the driver was on the clock, you may be able to seek damages from their employer.
If the collision is shown to be the result of a defect or poor repair job done on the vehicle, then the vehicle manufacturer or the repair facility could be held liable as well.
Why You Should Seek Legal Counsel
As you can see, dealing with an uninsured motorist can make obtaining proper compensation after a car accident difficult. There are many complexities involved when it comes to recovering this compensation, and you may be confused about whether or not your expenses will be fully covered. For this reason, it is recommended to seek the counsel of an attorney who is experienced in dealing with uninsured motorist claims. They will be able to provide expert guidance on what avenues of recovery are open to you.
About the Creator
Myra Thomas is a freelance content writer. She is versed in a variety of topics, but specializes in sharing legal news and helpful how-to guides. Her focus is on creating easily accessible content which contains practical advice.
Reader insights
Be the first to share your insights about this piece.
Add your insights