How to Start A Bike Rental Company : Easy Steps
Complete Information about start a Bike Rental Company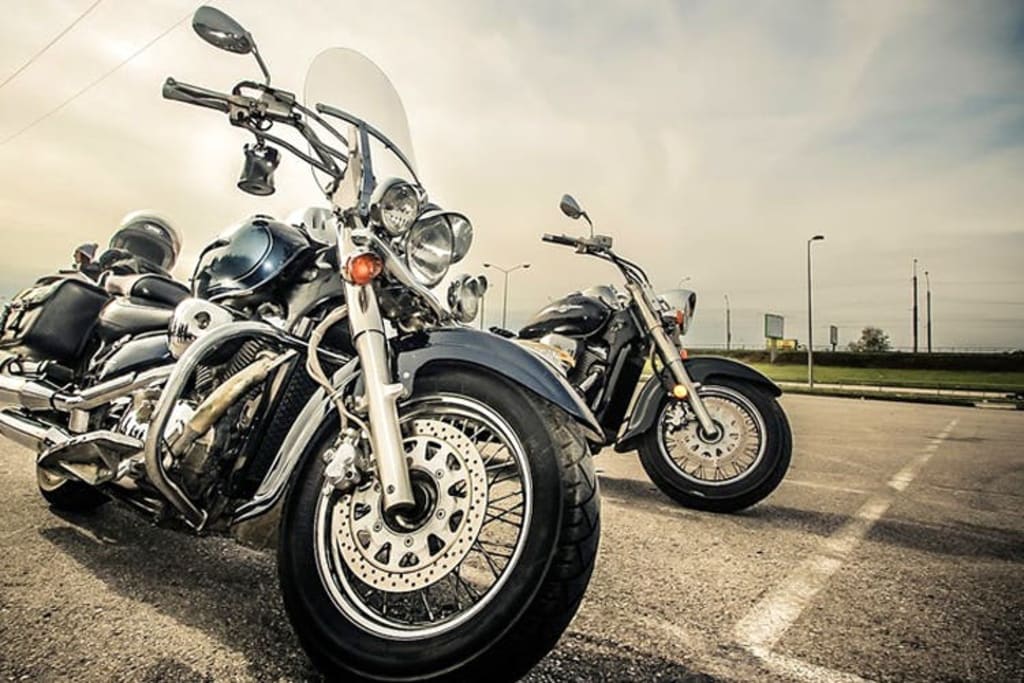 Bike rental is one of the fastest-growing platforms and business setups across the country. Millions of bikers hire bikes yearly to explore unexplored states and places. So how did this business form? How to be a part of this business? How can you start this startup? Let'sLet's find out.
The bike rental business is getting good growth, not only in the season of going to Ladakh; people rent these bikes all year. You can rent bikes in the cities where you are new and ride them and pay.
Through some simple steps, you can understand this whole business setup in some easy steps which cover all the business analysis and tactics. So Let'sLet's check them out.
1. Business Model and Name:-
First, you need to create a blueprint of the business and follow and execute the plans for a long time. The business model will help in guiding you over and over again. Then, you need to decide the bandwidth for the first few years of the business to capitalise on it. Your name should be unique and attractive so that you can be different in all of them.
2. Buying Bikes:-
When you start a bike renting business, you need to buy a lot of bikes at a low price, which can give you long-term business support. You can get these bikes from any auctions and then figure out what you want and what categories you like. People who want to travel long distances will rent tourer ones like we have Royal Enfield Bikes segment. People who want to travel in the city and care about fuel economy can rent commuter bikes. Most of your money will be spent on buying and caring for the bikes.
3. Taking Licence of Business:-
To start a business, you need to take permission from the government authorities. These licences are mandatory and essential, making you stable regarding documentation. In addition to it, you also need to have a current bank account and apply for the GSTIN so the government can track your records.
4. Deciding the Bandwidth:-
For starting a business, you need to decide the bandwidth of the company, and if you are providing the services only in the city, then you need only a selected category. If we say, commuter and cruiser or street, sports segment which you can choose from Yamaha bikes are the only need you have. This bandwidth will also help you get the budget done for your business. Second, if you want to expand your business and offer services, the bike segment will need new categories. You will need tourer bikes, dirt bikes, Adventure bikes, Scrambler, Cafe Racer and others. The travellers or the bikers can take adventure bikes for long trips and especially on the "Ladakh Trip". So be the one who has everything.
5. Office and Location:-
You need to get a location where people can easily reach and get a bike. The prime locations can be quite costly, and you also need a bike garage. So, you can buy an old place where the city's outskirts start, and people can easily reach out to you. The office and location are essential, and most young people will pay much attention to these things. For choosing the background, you can give an advertisement in the newspaper, and you can select the best location from these kinds of ways.
6. Marketing:-
The marketplace of the young generation has shifted online, and more than 70% of the Youth are ordering online. However, you must change the business on the website or through social media and applications. Bringing your business to the online market will change the game. Right now, there are very few bike rental places in India. Online you can arrange good traffic to your website through submissions on other websites. And you can easily create connections with people online with the help of social media applications.
Creating an application and monitoring your business with technology is a gift; it will bring you fewer man-hours working. In addition, many websites offer you things so you can upgrade the business to the next level. The good thing about these sites is that they are free, and you can make many expenses with their help.
7. Technology & Expenses:-
The technological aspect of the company needs to be top-notch, and you need to take care of these things. It would be best if you fixed the GPS chip in all the bikes to track where they are. These chips will give you the bikes' real-time location and eliminate the risk of getting stolen. This chip is an additional expense, but it can benefit you for a long time. A simple GPS tracker chip can cost you around Rs. 500 to Rs. 750, but it can save a lot of money; if we see a bike will cost at least Rs. 50,000. Building an app is not an additional expense but can change the game completely. You need to get the paperwork for all the bikes done. In addition, you also need to have an agreement/bond/deal with the rides that he will be the payer if any damage happens to the bike. These things will save you from many mishaps and will also get you clear of many problems easily.
These are some simple steps you can follow so that you can start your own bike rental business and create a new marketplace for riders and bikers in your city. This business is very scalable because instead of buying a bike for Rs. 2.5 Lakh people will love to rent a bike for some days, which can cost in their budget and enjoy easily.
We hope you get what you wanted to read and get all the solutions and relevant content you came here for; if you want to read more content like this, stay here with us and be updated.
About the Creator
Hi, I am a Blogger and my expertise are in Bike niche. I am Interested in the Two wheeler field blogs which is helpful for user to choose the best Bikes, scooters, electric two wheelers.
Reader insights
Be the first to share your insights about this piece.
Add your insights