How Taxi Dispatch System Open Source Helps Business Keep Going & Growing?
Open Source Helps Business Keep Going & Growing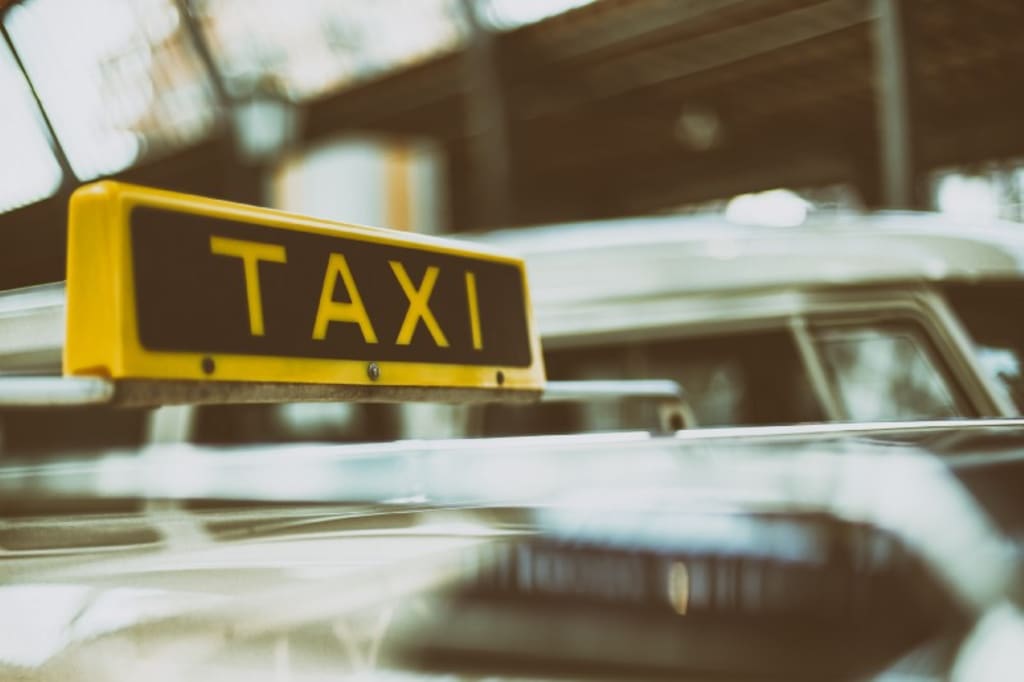 The waves of digital transformation left no industry behind in success, even transportation. All happened after the latest advances forcing taxi businesses ideas to revive them with technology-based solutions. Since the emergence of on-demand services, much has changed around us.
The on-demand industry is steadily rising with each passing day, from booking cabs to faster online shopping. Following Uber's transformation and open source taxi dispatch system in the taxi industry, the market for on-demand taxi Dispatch software has exploded.
On-demand taxi apps are now more popular than ever, and even customers are showing less interest in traditional booking methods and prefer bookings done in just one click. On the other hand, taxi drivers also have significantly benefited from the origin of taxi app solutions.
Open Source Taxi Dispatch System - What's That?
A solution whose source code is available for anyone is known as an open-source taxi dispatch system. It's easy to examine, make edits, and improvements in the already written code. Programmers need to access the source code of a software and enhance it by adding new features. Its source code is open to anyone who wants to implement a taxi app, just like popular business models already making names in the market.
Passengers are finding it easier to hire a cab thanks to introducing apps that allow you to book a cab directly from your smartphone. However, installing those applications and booking systems isn't always the most straightforward - or most cost-effective - option for taxi firms.
Top software development firms are now providing the source code for their cab booking app. There are already add-ons that are for the web-based dispatch system and apps for both Android and iOS devices. With the help of this, businesses can create customized apps no matter what size they have and how economically they are.
What Problems Can Be Resolved With Open Source Taxi Dispatch System?
A good number of taxi companies see major brand applications as their tough competition because they can't afford to compete with their technology.
Fleets can download the source code for the booking app for free, which they can then customize and expand to boost customer loyalty and brand exposure.
These apps will make use of local fleet information to provide customers with a simple method to book. Explore some of the benefits of owning your own taxi dispatch system open source:
The owners of taxi businesses have the complete flexibility to customize the app the way they want.
You can go with the next development team in case you are not satisfied with the previous one.
There is an exclusive right to claim in case someone copies your source code.
The Open source code is adaptable with continual side-by-side changes in the business.
Some Advantages of a Open Source Taxi Dispatch System
Taxi Dispatch Software helps customers book a taxi in minutes without wasting much time. With the introduction of noteworthy features like GPS integration, both drivers and passengers can track each other's location. Such a feature also allows the passengers to have the estimated arrival time of the driver. Investing in software will benefit the business in several ways.
Enhanced Business Visibility
Customers can book a cab in under a minute using the system offering taxi booking. As a result, the hassle of waiting for a cab is eliminated. It automatically raises your visibility and draws more customers to your company.
Tracking in Real-Time
The taxi dispatch system allows passengers to track the exact location of the driver from anywhere in real-time. It will enable the driver to see where the rider is and take the quickest route feasible. This improves client satisfaction by cutting down on both time and fuel use.
Transparency
Users may obtain real-time information on their bookings and follow the driver's actual location with the correct software solution. As a result, the user experience and customer satisfaction will improve.
Lower the Expenses
Another advantage of using a taxi dispatch system open source is that it allows you to keep track of your expenses and, at the same time, professionally dispatching vehicles. It saves money since the dispatch system eliminates human errors like missed appointments.
Improved Efficiency
Back-to-back trips will be made possible by the dispatching solution. So it can meet the needs of the driver, which will boost your performance automatically. Furthermore, by monitoring booking requests, Dispatch Software increases productivity.
Positive Customer Experiences
You give your guests the convenience of booking cabs at any time and from any location by offering an online taxi booking system. You can win goodwill from your clients by delivering dependable services in this manner. That is to say; any taxi company operates solely to serve its consumers.
What Challenges Can Be Defeated With the Help of Open Source Taxi Dispatch System?
The majority of taxi booking software is now cloud-based. You won't need to buy any gear or software in such a case. Taxi dispatch software that is cloud-based can be used on a PC, mobile device, or tablet. As a result, it can be accessed at any time and from any location.
Booking Management: Managing and tracking several bookings simultaneously is a difficult task, and it is one of the company's key issues.
Keeping up with the latest trends: Most taxi firms find it challenging to stay up with technological improvements and industry changes. As a result, there's a big chance of miscommunication, including not checking the driver's availability before confirming the trip or not giving the customers the appropriate instructions. Users have a poor experience in such situations.
Competition is tough than ever: It is becoming more challenging to stay afloat in this present sector due to the growing number of competitors offering the same services and targeting the same clientele. As a result, it became harder to compete in the marketplace.
What Things To Consider When Picking The Software?
Finding the ideal cab dispatch software is difficult and time-consuming. To better decide on the solution of software, there are various things to keep in your place. Pay attention to the needs and expectations of the users.
Feature-rich
Technology the software made of
Cost-effective
Easily adaptable and scalable
Simplify business processes
Accessibility
Are You Eager To Learn More About The Ideal Taxi Booking Software?
There are a plethora of apps booming in the market for the booking of taxi services. On the other hand, choosing the proper solution might help you achieve new heights in this competitive market. Open source taxi dispatch system enables your customers to hire a taxi quickly.
It also has a robust admin dashboard for managing all of the platform's activity. It makes simple for your customers to schedule a cab. It also comes with a robust admin dashboard for tracking all of the platform's activity.
No business is complete without technological integration. The taxi business operates on the same concept. The taxi industry benefits from the adoption of taxi dispatch software in a variety of ways. However, before moving further with the on-demand delivery app development, you must do a thorough investigation into the qualities. Always choose the most incredible product for your business's needs.
product review
About the author
Sophia is a content strategist working for Technology Blog for the last 5+ years. Digital marketing by day and a writer by night. Specializes in writing to client-specific needs through intensive research on topics like app development.
Reader insights
Be the first to share your insights about this piece.
Add your insights