How Long Do You Have to Report a Car Accident?
The longer you wait, the harder it might be to prove your case.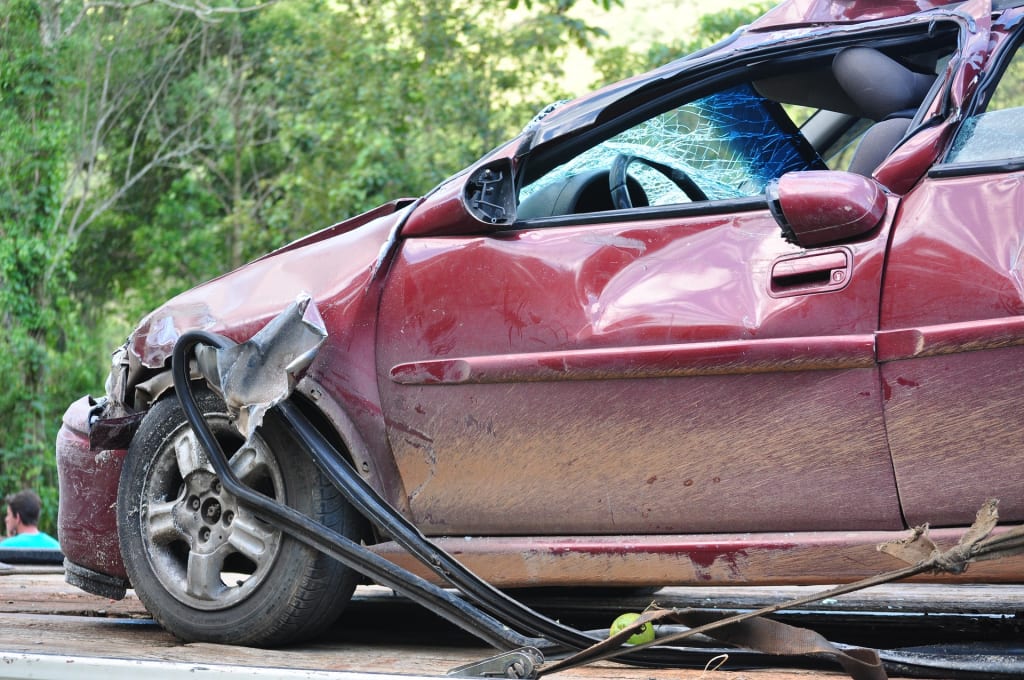 Car accidents are never convenient, but unfortunately, dealing properly with the aftermath may take time. This is particularly true if the accident involves more than one party, and serious damage or injuries. Some people who are able to drive away from their accidents immediately, later discover problems they didn't notice before. For example, you might start suffering from neck pain a month later that your doctor decides is a direct result of your accident. Or you might later experience mental anguish that you didn't realize was a problem. It's also possible that you just don't have time to report the incident right away, and just need to know your rights. In any case, here's all you need to know.
Filing a police report
Not every state requires people to contact the police after every accident, but many do. Either way, though, it's an important step if there has been damage to any vehicle, or injury to any person involved. What the police do at this point varies from case to case. If someone is injured, they will contact the local EMS if it hasn't already been done. They might then issue citations if there were any laws broken that caused the accident. Then, they'll talk to both parties and witnesses, and assess any physical damage. All this information will go into their police report that should get filed with the city where the accident took place.
It's important to note a couple of facts about police reports. For one thing, if an accident occurs on private property, police are often restricted from filing them. In these cases, they'll usually give the people involved blank reports to fill out and file themselves. Secondly, you can only get an official officer's report if you call the police immediately after the accident with all involved parties still on the scene. In other words, you can't call a week after it happens. At that point, the evidence and witnesses have been removed, and the incident is beyond physical observation.
Filing an insurance report
Filing an insurance report is a completely separate activity from filing a police report. It's also not quite as time sensitive, but it's important to do so as quickly as possible if you're going to at all. In some cases, you may not need or want to contact your insurance company. It just depends on the situation. Some people prefer to handle incidents out of pocket if the amount is less than their deductibles. This usually prevents rate increases, and saves a lot of time. It's probably also not necessary if no damage or injuries occur.
If you're not sure whether or not to contact them, it's probably best that you do. Most companies even have 24-hour hotlines to make claims and ask questions. Your particular company can help you with the claims process. There is usually no time limit on how long you can wait to file a claim with your insurance company, as long as you hold the same policy when you do. It just might be more difficult to get proper documentation for it if you wait too long.
When do you need to call a lawyer?
You don't necessarily need to call an attorney any time you're in an accident, but if injuries or damage occur, it's probably a good idea. A personal injury lawyer, such as the ones at Daniel Kim law firm, can help keep you on the right track as far as documenting and reporting details about the accident. Lawsuits, unlike insurance reports, do have time limits, and these are different in every state. In California, for example, you can file a personal injury claim for up to two years after the accident. But you have up to three years to sue for property damage. Of course, the longer you wait, the harder it might be to prove your case.