Highest Paying Truck Drivers Job in This Year
Take a read at some of the highest paying trucking job in this year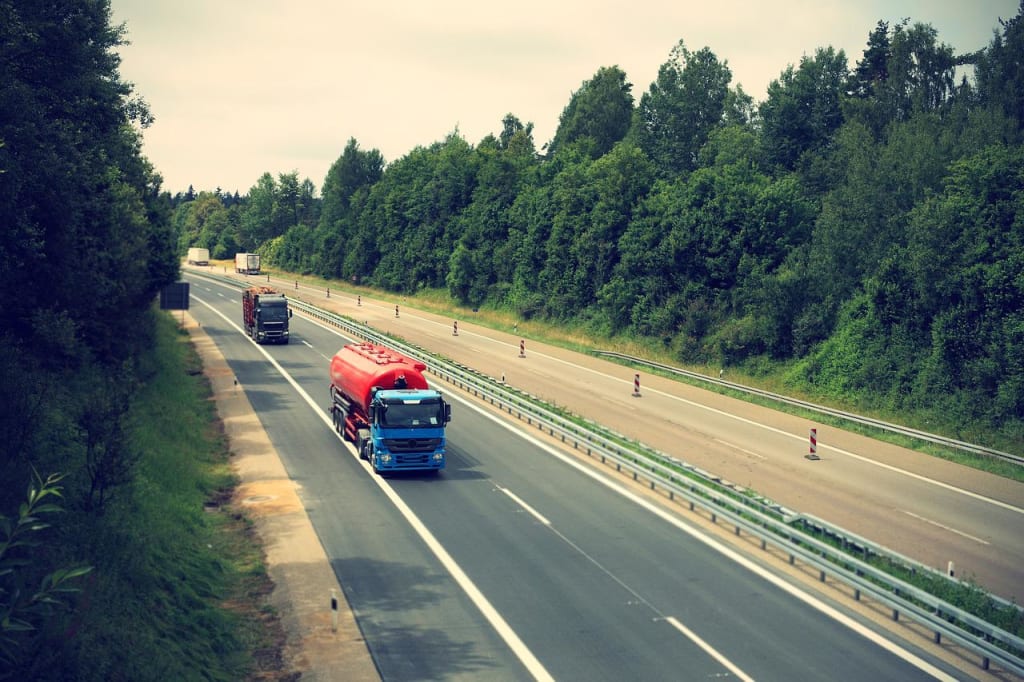 Trucking is a career that deserves decent pay for the grueling schedule truck drivers follows to make a living. There are different reasons to choose trucking as a career. Becoming a truck driver gives freedom of the open road, the ability to be your own boss, and making a difference in the world by delivering everyone necessary goods. There are several types of trucking jobs in the industry. The one big reason is 'Money'.Do you want to become the highest-paying driver in the country?
Truck driver compensation is highly variable depending on the different factors.
Greater Risk
More Liability
Higher Skill and experience level
Maintaining a clean driving record
Willingness to take risks and travel to remote locations
The Top-Paying Trucking Jobs in The Industry Right Now.
1. Specialized Team Drivers-
These truck drivers are paid higher due to the sensitivity of the loads they carry. To become one of these drivers, you need to go through a pretty extensive background to obtain safety declines.
How much you can expect: As a team, many of you can earn up to $100k annually.
2. Over Dimensional and Heavy Haul Drivers -
Over Dimensional Freight is:
Overweight
Over Height
Over Width
The more actuals you pull in your truck, the heavier the loads, the wider the loads, higher the revenue.
These types of drivers require a special skill set, one to keep the loads safe, the public safety, and also your tractor-trailer safe.
How much you can expect: If you are up to take these challenges you are up to earn a six-figure salary, annually up to $100K.
3. Hazmat Hauler-
Hauling hazardous materials can be very dangerous. Often the materials are flammable and corrosive.
These types of drivers are not only responsible for hauling but also loading and unloading loads. They required specific skill certification attached to their CDL to pull hazmat loads.
How much you can expect: As a hazmat hauler you can expect $60k to $80k annually.
4. Refrigerated Goods Drivers -
Refrigerated goods are always in high demand because of that fact, drivers can expect a healthy salary.
Both customer satisfaction and on-time deliveries are critical for this market. The trailer needs to be washed after every load to maintain safety and health standards.
How much you can expect: If you take a step to become a refrigerated and goods driver you can expect up to $80k annually.
5. Private Carrier Driver-
These drivers run a dedicated route to a private company. Private carriers don't have overhead costs as some trucking companies do. That way you can expect to earn more money.
How much you can expect: As a private carrier driver you can expect $75k to $80k annually.
6. Car Hauler-
The level of experience required to be a car hauler makes it the highest paying job. At most companies, you must have 2 years of verified over-the-road experience and a spotless safety record.
Drivers need to be patient and detail-oriented to make sure their loads are secured.
How much you can expect: As a car hauler you can expect $70k annually but many of them are well into the six-figure salary.
7. Ice Road Truckers -
Due to the nature, the ice road truck drivers make an annual salary in only a couple of months.
This job is not only dangerous but also comes with a list of restrictions. Only a small fraction of drivers who had pursued their career in ice road trucking were able to secure a position.
Do any of these positions sound up to your alley? Always keep in mind you need some more experience to get there. To know more about the types of truck driver jobs and preferences you must keep updated about the different types of jobs available in the trucking industry for better clarity and other opportunities available that match your driving preferences.
industry
About the author
TruckBook platform works as a one-stop solution for all owner operators and drivers who are planning to grow their trucking business.
Reader insights
Be the first to share your insights about this piece.
Add your insights