Formula 1 Events Which Are Movie Worthy (1970-90 Edition)
This list includes Formula 1 moments from 1970-90 that are film-worthy.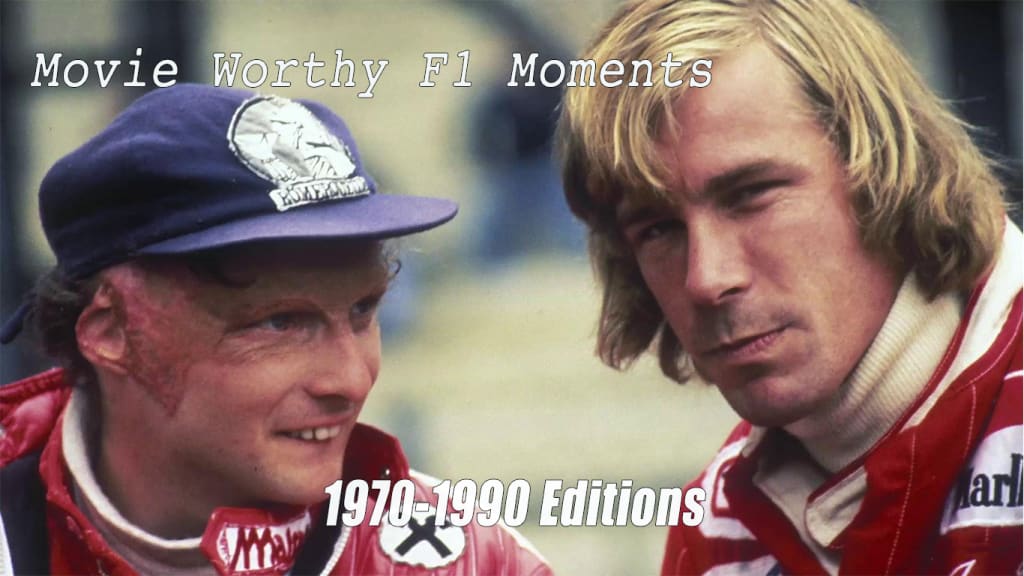 Title Picture
Formula 1 has so many events which can be plotted into a film. Like the movie 'Rush' starring Chris Hemsworth as James Hunt and Daniel Bruel as Niki Lauda, which is in the heart of every F1 enthusiast. Formula 1, though being a class 1 of motorsports, has only been able to create a handful of movies. There is so much room for creating a factual, recreational and biographical movie in the context of Formula 1 that we have made a list of events in Formula 1 from different eras which can be plotted into a full-length film.
For movie-worthy Formula 1 events from 1950-70, click here to read the blog.
1. The biography of Sir Jackie Stewart.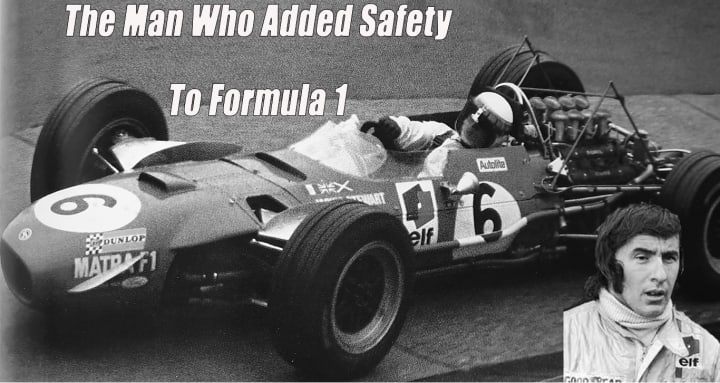 The three-time world champion Sir Jackie Stewart is famously known for his noble cause to add safety to the fastest yet most violent sport in the world. He has a bag full of stories, be it his early life and his struggle with dyslexia or the accident at 1966 Belgian Grand Prix which changed his whole life. After watching many of his fellow friends die during the race and after suffering himself from a near death experience, Sir Jackie Stewart started a movement to add safety to the sport. He was neglected, criticized and left alone. But action speaks louder than words. And his actions were the 3 world championships which made his words mandatory to be followed by the board. Also, thanks to Sir Jackie Stewart today Romain Grosjean is in good health after his horrific crash at Bahrain last year. His trend which was considered enemy for speed is today considered a boon to many who had accidents during racing and in commercial vehicles.
2. The 1982 Formula 1 Season.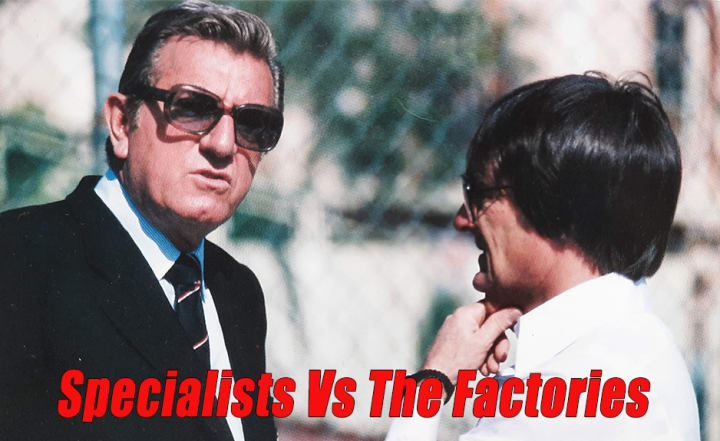 1982 is regarded as a season of war between Specialists vs the Factories. This was a war between teams like Williams and Brabham which were low budget, totally racing oriented teams titled 'Specialists' versus the big budget manufactures like Ferrari, Renault and Alfa Romeo who had ton of researchers and people under their hand to work titled 'The Factories'. The war was led by the then Brabham team principal Bernie Ecclestone representing The Specialists and the FIA president Jean-Marie Balestre who was in support with The Factories. Bernie started an association named FOCA (Formula One Constructors Association). It consisted of all teams excluding the biggies i.e., Ferrari, Alfa Romeo and Renault. This war was so intense that FOCA members started their own racing series (which was unsuccessful). At the end an agreement was signed which we today know as 'The Concorde Agreement'. 1982 showcased the best year in case of politics and control of power.
3. Senna Vs Prost.

The best series of war after Hunt and Lauda is the story yet untold on the big screen. The seasons of 1988 to 1993 was the best time to be alive if you are a Formula 1 fan. Why? It was the war for the title of championship between Alan 'The Professor' Prost and the legend on whom it never rained: Ayrton Senna. A simple miscommunication over turn one at the Japanese Grand Prix which lit the fire between the toxic relationship led to the best drama and suspense in the sport. 'Who would win the championship?' was a million-dollar bet. Supporters were divided into Senna supporters and Prost supporters. The already sour relationship was broken when Alan Prost vetoed Ayrton Senna for the second seat in the best car on the grid i.e., Williams FW15C. The results were the classic piece of racing seen in action. Some total film-worthy moments.
racing
About the author
Auto writer and journalist. Love for Senna and McLaren.
My LinkedIn : https://www.linkedin.com/in/anvay-mah.
Reader insights
Be the first to share your insights about this piece.
Add your insights