Everything You Need To Know About Full-Time RV Living
If You Are Considering A Life On The Open Road, Here's How to Prepare for Full-Time RV Living: Checklist & Tips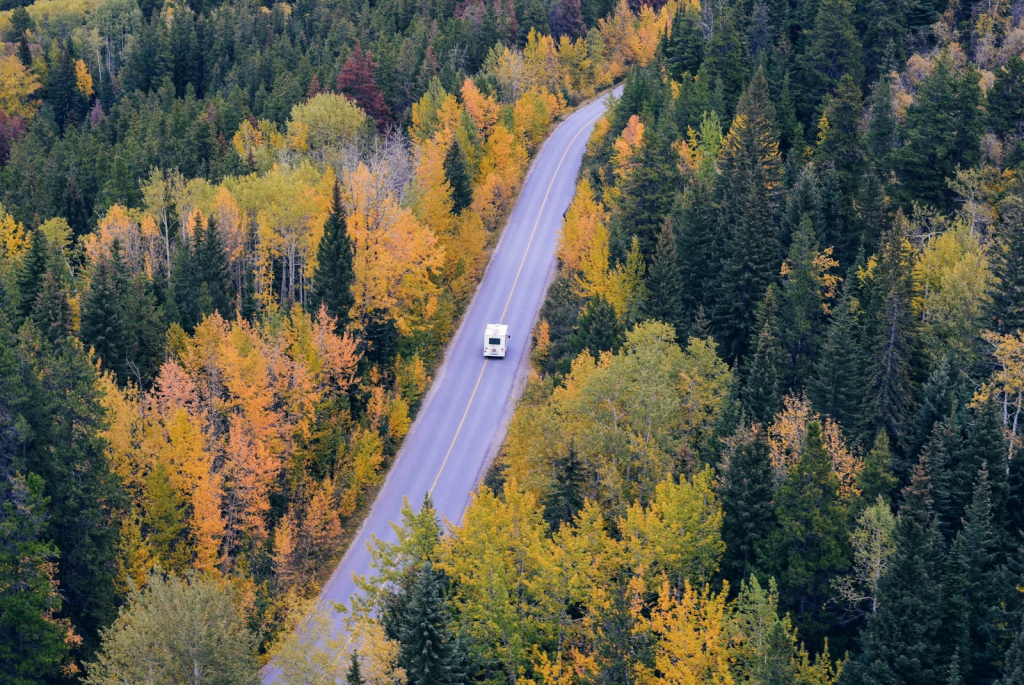 There was a time when living full-time in an RV was frowned upon and thought to be an odd thing to do. However, as times change, the 'normal' full-time RV living has become acceptable to society and is not unheard of anymore.
A study conducted in 2018 showed that more than 1 million people were committed to a full-time RV living lifestyle, with this number sure to have grown over the years. Regardless of how ordinary full-time RV living is now and the number of people opting for it, it still isn't easy or simple.
Choosing to move from your home to an RV is a complete lifestyle shift. Nevertheless, if you plan and prepare correctly, it will be well worth the effort. This article lists down the essential tips that will help you settle into the full-time RV life, and will also provide a checklist of essentials. Make sure you read on to find out everything you need to know.
Essentials You Can't Forget
No matter how big your RV is, it will most probably always have limited space and storage capacity compared to a conventional home. You cannot take everything you owned to the RV. You will have to prioritize, adopt a minimal lifestyle, and only keep possession of the things you love the most and are of the highest practical value to you. There are also some things essential to RV living that you cannot do without. Here's a checklist of such things.
The Right Gear
Water system gadgets: You cannot survive without water anywhere. Since you will be spending most of your time in RV campgrounds and parks or the wilderness, it is essential to have the right gadgets to provide a spotless water supply. These gadgets include an RV water pump to get the correct pressure and flow of water, an RV water filter for clean water, and an RV water hose to access water.
Motor and vehicle: You need a pressure gauge for the tires, levelers, and wheel blocks for safety. It would be best if you also had the required motor oils and fluids to keep the vehicle running smoothly and a set of necessary tools to overcome hurdles.
Battery and electrical: You should have enough extension cords and a generator for electricity where it is not available. Additionally, it would help if you stored spare fuses for unanticipated trouble, jumper cables, extra batteries, and battery chargers.
First-aid kit: A doctor will not be available everywhere, so you should be prepared for emergencies.
Kitchen Essentials
Remember to stock up on essential items, such as bowls, cutlery, plates, glasses, and cups. It would help if you also packed pots, pans, dishes, skillets, and anything that can help you cook food. Portable kitchen appliances, such as a microwave oven, mini-fridge, and a blender can prove to be quite useful, too. Lastly, you'll need to clean up so don't forget to pack cleaning supplies.
Bed & Bath Essentials
You'll be living in your RV so it's crucial to pack toiletries and anything else you'll need to live comfortably. So make sure you pack bedsheets, blankets, pillows, detergents, as well as bathroom items such as toothbrushes, toothpaste, shampoo, body wash, and toilet essentials.
Food & Grocery
While you could purchase food on the way, it's vital to pack all of the non-perishables you can to avoid unnecessary trips. Items such as water bottles, pasta, sugar, flour, canned food, condiments, and coffee don't go rancid quickly so you should always have them on hand.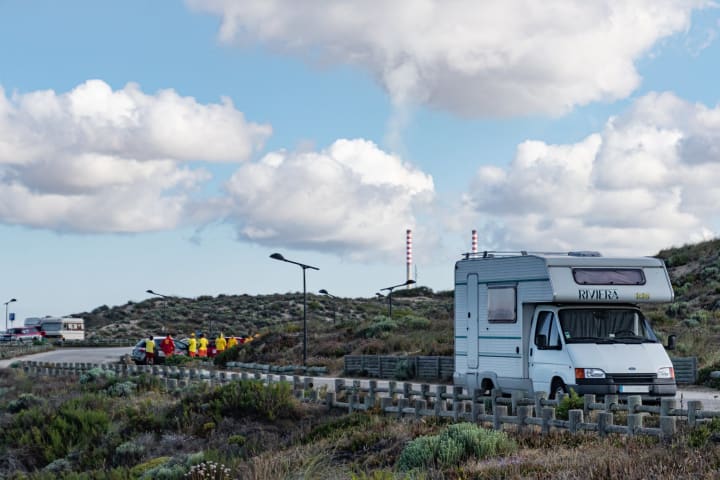 Photo by Magda Ehlers from Pexels
Tips for RV-living
Be Mentally Prepared
When you opt for full-time RV living, you are stepping into uncharted territory for yourself and the ones around you, so be prepared to be met with skepticism from people around you.
It is a lifestyle not understood by everyone, they will have their doubts and try to talk you out of it. So if you want to avoid stress and frustration, be prepared to listen to what these people have to say and be steadfast enough in your decision to stick to your plan.
Not only physically, but the RV-experience can be emotionally and mentally exhausting. You'll go through all of the stuff you've acquired over your life and filter out what you need to take with you and dump for good.
This process is easier said than done, especially when you have no such prior experience. You might have sentimental value attached to certain things that you cannot take with you, so it's best to consult people in your circle who've made this transition to help you out.
Familiarize Yourself With Your RV
RV's come with detailed manuals, and that's for a good reason. An RV is a house on wheels and involves a lot of different parts and pieces, and even if only one of them malfunctions or breaks down, it can affect your entire experience. Before you make a move, you should be aware of potential weak points to look at when something goes wrong.
Figure Out An Income Stream
When you think of going into full-time RV living, you can't commit to a traditional 9-5 office job in a specific location. This lack of a source of income is the biggest hurdle that prevents people from making RVing a full-time activity.
You need to find a job or an income source that will allow you to work remotely on the go from any location. Some of the popular choices of these income sources among the full-time RV community are telecommuting, online businesses, blogs, and seasonal jobs at the places along your journey.
Be Flexible
Flexibility is perhaps the most important trait you'll have to develop to survive and thrive in the full-time RV lifestyle. "From the comfort of your home" becomes a bit irrelevant in RV living because the location of your home changes regularly.
It also changes all the geography, facilities, landscape, and elements. So, if you aren't flexible enough to adapt to different situations at different times, full-time RV living can become difficult.
Conclusion
It takes guts to follow your passion and dive into the unknown, but that is not all you need. To go from living in an ordinary house to full-time RV living, you need the right preparation and the right items to make it on the road.
While it can be difficult and might need some getting used to, following the tips and checklist provided will help make your transition from occasional RVing to full-time living seamless.