Electric Vehicle: Ten Times The Market In Five Years
Public interest in electric vehicles is on the rise in India as petrol and diesel prices skyrocket.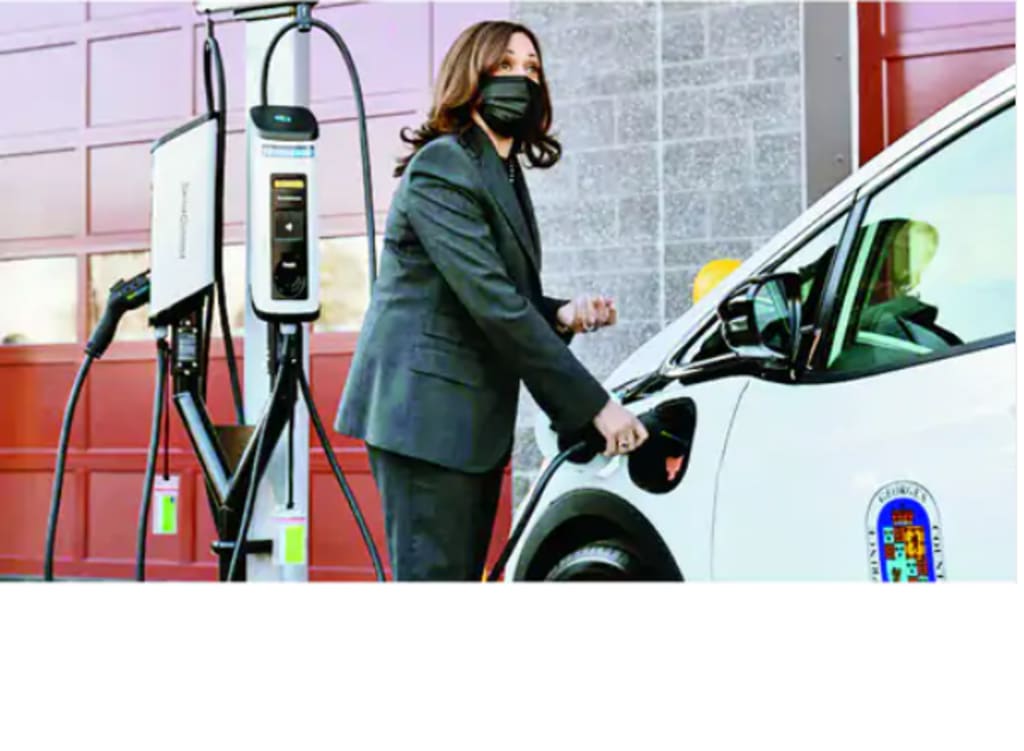 Due to the ever-increasing prices of petrol and diesel as well as the growing problem of pollution, the general public's curiosity about electric vehicles (EVs) in India has increased a lot these days.
However, the share of this segment in the country's auto market is very low at present. However, given the activism being shown by the government and industry in this area, it seems that its expansion will happen very soon.
According to the Society of Manufacturers of Electric Vehicles, about 22000 EVs were sold in India in 2015-16, which increased to 2 lakh 36 thousand in 2020-21, meaning the market increased 10 times in 5 years.
Here are five basic challenges: Charging Infrastructure: The biggest challenge currently facing the EV segment is charging infrastructure.
There is very little public charging system in the country. According to a report by the Society of Manufacturers of Electric Vehicles, there were only 1800 charging stations in the country till March 2021, which can charge only 16200 cars.
According to a report by Grant Thornton India-FICCI, India will need about 4 lakh charging stations in the next five years i.e. by the year 2026 for an estimated 20 lakh EVs running on the road. Range: The second biggest challenge is the range.
Range means how many kms the vehicle can cover once charged. Will it work In terms of range, people expect a minimum range of 150 km once the batteries of two-wheelers and three-tier EVs are fully charged. While for e-cars this range is 200 to 300 km.
Should be However, at present such a range is only available in a few calculated models of EVs available in India. Automobile companies are rapidly working in this direction.
Price: Even the high price of EV does not allow it to become popular.
The biggest reason for the high cost of e-cars is the high cost of lithium-ion batteries. Lithium-ion batteries (ACC batteries) cost 40 to 50 percent of the total cost of an e-car.
The average lithium battery used in cars costs more than Rs 5 lakh. Batteries and other spare-parts: For lithium-ion batteries used in EV vehicles, we rely entirely on its imports and also from China. China is one of the leading countries in the world in terms of lithium mining and reserves.
Apart from batteries, India also relies on imports for other accessories-spare parts used in EVs. Of course, the central government has also announced various concessions to increase the production of lithium-ion batteries in the country.
Electricity: After the popularity of EVs, the demand for electricity will increase. With about 3/4 of our country's electricity being generated from coal, experts in the field suspect that reliance on battery imports and, secondly, the growing demand for electricity may not make it an attractive alternative or find an alternative to lithium-ion batteries that lack useful chemicals.
Not having good recycling capacity. Four Government Efforts PIL: The Central Government last September 15 announced a production linked incentive scheme for the domestic auto sector.
The scheme will be effective for a period of five years from the year 2023, benefiting the company which manufactures electronic vehicles and hydrogen fuel cell vehicles.
This will give a boost to EV. Income-tax exemptions: Regarding the purchase of EVs, in the 2019 budget, the government announced exemption in income tax for individual taxpayers under section 80 EVs, which will continue till the financial year 2022-23.
The loan accepted from April 1, 2019 to March 31, 2023 for purchase of EV will get the benefit of deduction on interest up to Rs. 1.5 lakhs.
GST reduction, subsidy: The central government has reduced GST on EVs from 12 per cent to 5 per cent.
Several state governments have also announced various policies to promote the sector. In many states, road tax on EVs, registration value is exempted.