Do F1 Politics Ruin the Sport?
Drivers Getting a Seat for the 2019 Season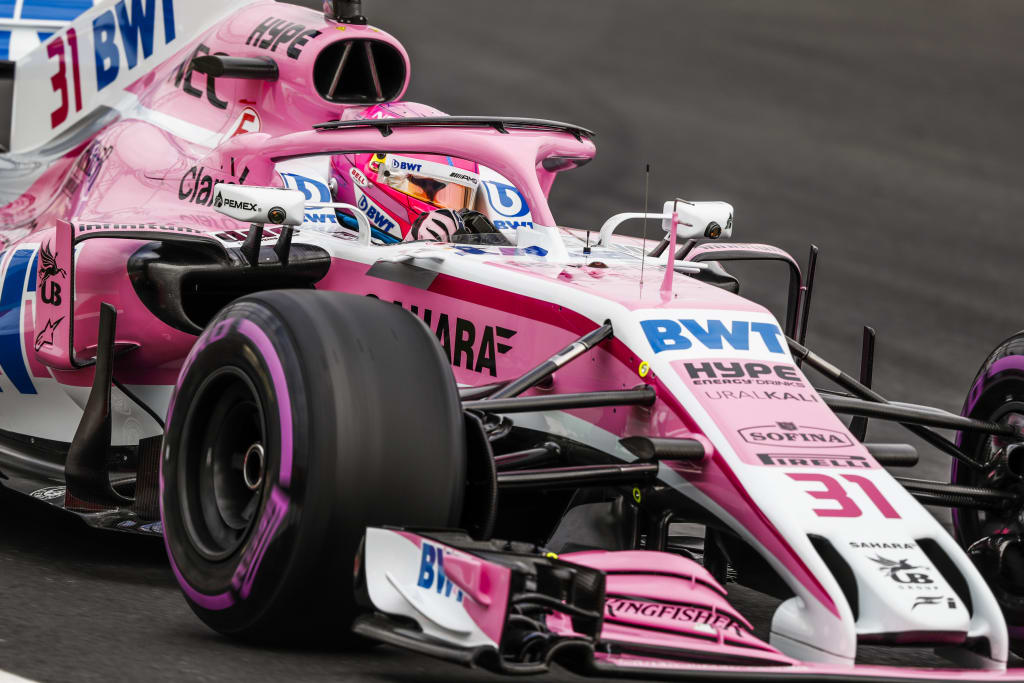 Esteban Ocon | Force India | 2018
In 2018 Esteban Ocon has had some amazing performances throughout the season so far, but currently the news stands that Esteban Ocon will not be staying with the Force India team for 2019.
This is a result of the team going into administration; however, it has been brought out of administration by Lawrence Stroll, the father of the Williams driver Lance Stroll. As the team has been brought out of administration, the team's name has currently changed from "Sahara Force India" to "Racing Point Force India" which will officially begin their season at the Belgian grand prix.
As the team has been brought out of administration, Lawrence Stroll now has control of the team. With that being said everyone believes that Lance Stroll will be taking one of the Force India seats for 2019. With that being said, there have been hints dropped that Sergio Perez will be staying with the team for 2019, leaving Esteban Ocon without a seat for 2019.
On the other hand, Esteban Ocon is a part of the Mercedes Benz driver development programme, which can hinder his opportunities when looking for a seat with another team which is not part of the Mercedes category. If he doesn't leave the programme, his only real opportunity for a team to join is Williams. This could mean that Esteban Ocon could be left without a seat for 2019 which is totally unacceptable considering his pure talent and passion for the sport.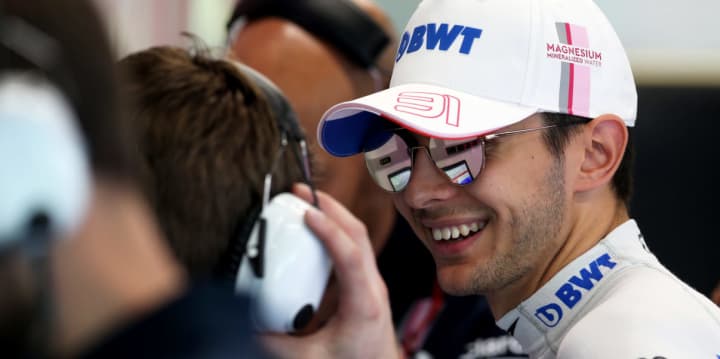 With that being said, an F1 team driver programme is not the only issue for a driver getting a future seat at another team. Drivers that enter the sport by bringing money backing with them can bring more problems. I'm not saying that all drivers which bring money to the sport are all bad drivers, but it can mean that another really good driver who wants to enter the sport can't because of the fact that the driver with the money backing is picked first as it helps the team.
There are a few examples of this in F1 currently like "Lance Stroll," "Marcus Ericsson," and "Sergey Sirotkin." All of these drivers bring money to the team which allows them to stay at the team. Unfortunately some extremely good talent is shadowed by these pay drivers. This isn't always the case but, when the situation like this surfaces, the F1 community can become frustrated.
As a result Esteban Ocon could be out of a F1 seat for 2019 because of two factors, starting with the factor of an F1 team's driver development programme. If a seat with that specific F1 team doesn't become available for them, they are not able to join another team because of the fact that the other teams don't want to take on a driver which would then in the future go back to the original team. The other and final factor is paying drivers which pay for there seat by giving the team money which they can use for development etc, which then compromises the drivers which can't pay for a seat but have the pure talent to be in the top seats in F1.
I personally believe it is an outrage that Esteban Ocon could not get a seat within F1 for the 2019 season. I'm not sure how this issue could be solved but I believe things need to change so that the future of the sport is not compromised.
*All content here is purely based on my opinions and no official sources have published this content. @h4mm3r_h34d
Your car is a statement about yourself. It says who you are, how you will likely drive, and what kind of life you live. Have you ever wondered what your car says about you, or what people think about your car?

Driving is easy. But how do you maintain your vehicle? Most will consider you as a responsible car owner when you have your car serviced at least a couple of times in a year. Auto repair shops and service departments will do the usual services – change oil and oil filter, check the brakes, replace spark plugs, examine the belts and the hoses, etc. With all the things your mechanic needs to see and touch, it is a wonder if your steering wheel remains unscathed from dirt and grime. They most likely used Disposable Plastic Steering Wheel Covers before they did any work on your car.

The top items every off-roader should have are not only necessary for your safety, but will make your off-roading experience easier and more fun. From a recovery kit to mud tires and a light bar, each of these products will improve your weekend trip filled with adventure and fun.

Will Electric cars save the world? We are living through a period of change. The ancient Chinese philosopher Lao Tzu said the only constant thing in the universe is change. What we have learned in the last 3,000 years is that all change has a price. Who pays the price and who gains the benefits, are questions that should be considered when evaluating any and all changes.

Car accidents can happen to anyone, at any time. You do not need to be speeding, nor do you need to be near another driver for them to happen to you. Even the most attentive drivers can end up having a serious accident that may not have even been in their control.

I'm a huge fan of looking at cars that are heavily modified — and really, who isn't? Ever since Pimp My Rideon MTV, it seems like car mods have become a part of American youth culture. Car mods are a status symbol. They're edgy. They're neato, and often push the engineering capacity of the car to its limits.