Discover The Top 3 Places To Stay In London
London is the capital and the largest city in England and the United Kingdom.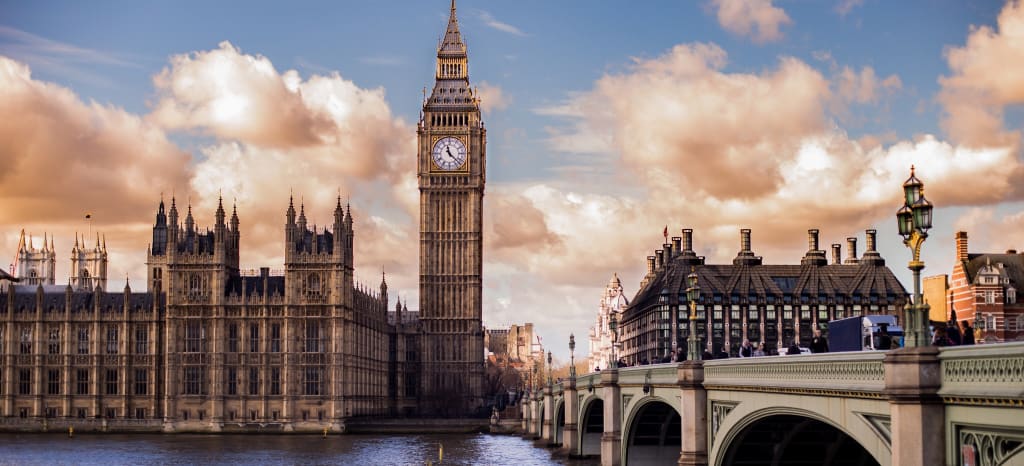 London is the capital and the largest city in England and the United Kingdom. London,Britain is known to be the world's most powerful, most desirable, most influential, most visited, most expensive. London is also known to be the most vegetarian-friendly city in Europe. This city has more than just scenic views and history, it's an all rounder city which will capture you in its art, commerce, education, entertainment and fashion. As most of the top attractions in London as spread across spaces in London, you may take a while to decide which is the ideal place for me to stay in London. So, we have put together below the 3 best neighborhoods in London to make your base, added to which we have also shared some insider tips on interesting things to see and do in and around them. Happy reading.
West End: West End is a loosely marked area close to the Centre of London, dominated by 4 and 5 star hotels. This super expensive place offers a plethora of fun, theatre, nightlife, shopping districts and eateries. Most of the world's renowned attractions lie here in london and they this place charges you exorbitantly for a reason!. The traffic here can get crazy and hence we do not recommend you to remove your private transport. The world's famous London eye situated in Lambeth city is undoubtedly an eye catcher of London. You cannot miss this gigantic wheel which is The World's Tallest Cantilevered Observation Wheel. The Tower of London which lies in a city named Tower Hemlet hosts the Royal Palace, a fortress, an infamous prison and a historic castle that is sure to pique your interest. The White Tower, commonly known as the Donjon has been described as 'the most complete 11th-century palace in Europe' you just cannot miss seeing. The Hyde park in Kensington and chelsea is one of the biggest city parks sprawling over 142 hectares. This park is embellished with more than 4,000 trees, a huge lake, an emerald pasture and enchanting flower gardens is a great hideout spot after a long work day. It also caters to everyone's needs, where you can enjoy cycling, swimming, boating, and skating, tennis courts, and a majestic children's playground. If you hear stomach growl, head to the 2 lakeside restaurants that serve everything from a scrumptious meal to a cup of coffee. The Piccadilly Circus in westminster which is particularly known for its video display and neon signs mounted on the corner building on the northern side. You can marvel at the beauty of the Shaftesbury memorial fountain and statue of Eros. The Lord's Cricket Ground in Westminster is a sight you cannot miss which has a massive capacity of 28,000 and will surely embrace you with its vivacious cricket vibes. The Big ben in Westminster is the world's largest clock with a huge bell inside the clock tower that weighs more than 13 tons. We recommend you to visit this site at night when the 4 clock faces are illuminated. Shop till you drop at UK's most famous shopping street, Oxford Street in Westminster which has over 300 retailers ranging from designer outlets to department stores being the most frequented shopping street in Europe where over half a million people shop on the street. It is a blend of unrivaled shopping, captivating history, beguiling architecture, mouth-watering food all these at matchless deals. The ideal place to fill your bags as well as your stomach. One of the most visited attractions of London is Buckingham Palace in Westminster. Be it the 19 staterooms, the beautiful grand staircase, sculptures and paintings, the majestic throne room, collection of porcelain, 39-acres garden, the special exhibitions or the garden café and shop, everything in this palace is worth visiting. The Royal Albert Palace in Kensington and chelsea is a world-renowned concert hall that has been holding prom concerts with a huge seating capacity of over 5,000 seats. Undoubtedly one of the most distinctive and treasured buildings in the United Kingdom, many leading artists belonging to different genres from all over the world have performed here and you need to get enrolled for one of their tours to understand this architectural marvel in detail. Westminster Abbey - Westminster. Westminster Abbey is a living memorial of history as it welcomes over 1 million visitors to stroll on this astonishing 700-year-old building. Being a place of attraction where guests from all over the world drop in, they have audio guides available in more than 11 languages, where every visitor can marvel at the breadth taking architectural works and paintings. Leicester Square is the perfect place to party in while in London. For urban music lovers, Storm plays impeccable music ranging from Hip Hop, R&B, Bashment, Old School Garage, etc. For an offbeat night out experience, try 99 Club, a place inviting London's finest comedians and such other talents. There is a flawless stretch in Hackney and Tower Hamlet named Shoreditch, which is trolling with bars and pubs meant for the free spirited. Here, you will find calm drinkers as well as hardcore party goers, whatever floats your boat. The ideal way to end your day in West End, London is at Shoreditch as it invites all kinds of night owls.
Waterloo: If you are looking for a medium sized hotel lodging, Waterloo is one of the best places to stay in London. Being the practical center, all the renowned attractions of London are not quite far away. Here you can expect history, philosophy, politics, and of course a healthy dose of toilet humour (the name says it all). While in Waterloo, you must stroll on the Leake street also known as Graffiti Tunnel or Banksy Tunnel which is a 300 metre multi coloured multi-coloured stretch of spray painted passage which is an underpass of the Waterloo station. The Imperial War Museum in Waterloo will surely grab your attention by its major artefacts collection, from guns and tanks to aircraft hung from the ceiling. All the cinema lovers are recommended to visit the BFI Southbank, which was formerly the National Film Theatre. The much-loved four-screen venue on the South Bank in Waterloo is London's best cinema you must not miss out on. Explore your creature zone at The Sea Life London Aquarium in waterloo. If you are a dare devil you must experience snorkeling and diving with the sharks.
Bloomsbury: Bloomsbury is a cosmos of museums, trees, cafés, bookstores and is also known for its artists and academics. If you enjoy laid-back learning, dozing, munching and romancing, Bloomsbury is the place for you to stay. Get ready to lose yourself in literature at Skoob Books. The British Museum, in the Bloomsbury area of London, United Kingdom, is a public institution which is focused on human history, art and culture. Its collection of eight million works which is sure to stun you is among the largest and most comprehensive in existence. After a long hustle and bustle day you must relax at Torrington Place where you will find the best value places to eat, drink and also provides a leisurely scenic walk. You could also walk past the main entrance of the Royal Academy of Dramatic Arts (RADA), a light green curve in the view and is a home to one of the most renowned drama schools in the world. Perhaps the most famous square in Bloomsbury is Russell Square which is a grand open space which is considered to be "a pleasant retreat from the cares of business". If your travelling with kids or are a comic book lover you must visit the cartoon museum. You are thinking absolutely right, a museum about cartoons! From political sketches to rare original sketches from the likes of the Beano amongst others, it's got everything you ever saw/read in your comic book. There are also various other museums in Bloomsbury sure to get you hooked you up like the Charles Dickens Museum, a Toy Museum and a Zoology Museum. Each year the Bloomsbury holds a Festival which celebrates the achievements and culture of the area by putting on an event that captures the essence of Bloomsbury flawlessly. If you get an opportunity to witness this festival, you will not regret as it displays an array of art, music, performance, and literature – everything that the creative hub of London is renowned for. A thriving shopping, foodie and cultural hub, the Brunswick Centre is a Bloomsbury icon worth exploring while your stay there. The most astonishing bits of a trip to this city London will be the bits you were never expecting. There are some things you'd never know until you pack your bags and set out to explore. A visit to this city is one-of-a-kind memories that you can experience only if you are there. Allow Taxidio, an itinerary planner expert to design a perfect itinerary to match your needs and fuel the explorer in you.
It is said that "Knowledge is Power" and Wisemonkeys is the ideal platform to prove this right where this blog was posted. Additionally, when knowledge is free it should be shared. Therefore, keeping this in mind Wisemonkeys an LMS platform is developed so that people can exchange their ideas, knowledge, and experiences for the wise Gen Z.
SIGN UP TODAY and upgrade your knowledge base.
Reader insights
Be the first to share your insights about this piece.
Add your insights