Car-lovers: Release your inner child!
How to spend lockdown when options are limited for motor-heads!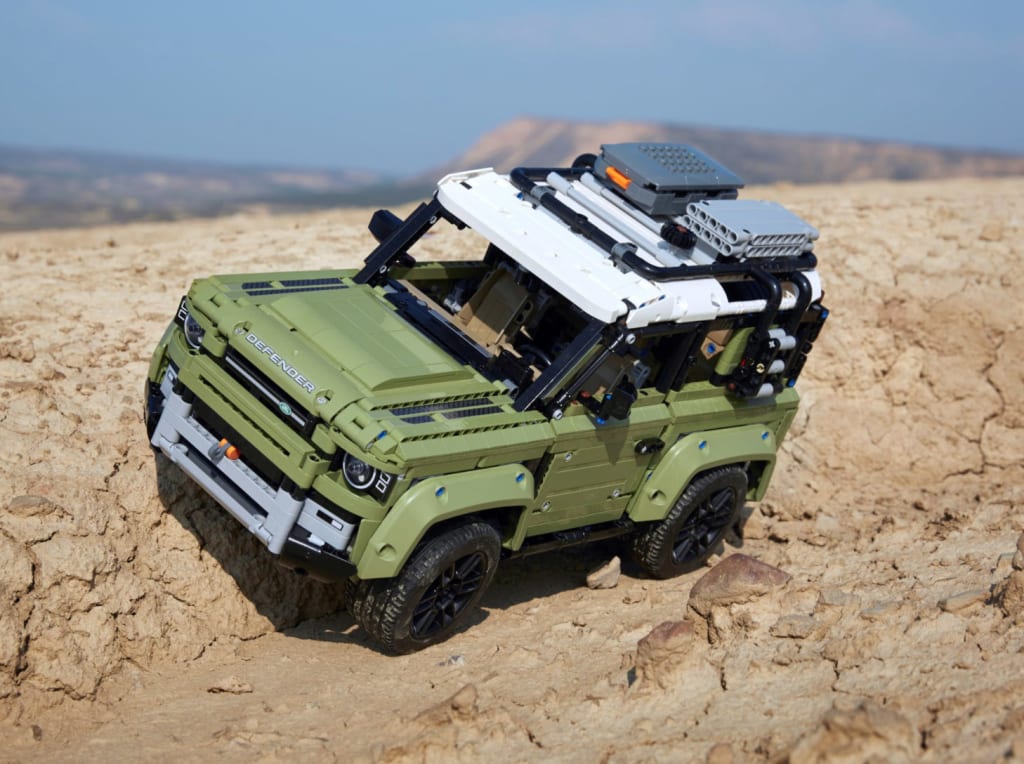 With car-lovers unlikely to get the chance of enjoying a driving circuit experience this year, there's always the option of toy cars — perfect for those with a passion for cars who are still a big kid at heart.
Let's take a look at some of the best Lego toy cars, with a mixture of legendary sports, movie, app-controlled, and iconic cars to choose from.
Audi Sport Quattro S1 — £17.99
Models like the A1 from Audi are well-known in the modern day. But, in 1985, the German brand's Sport Quattro S1 was the talk of most towns, when racing car driver, Michele Mouton, won the 1985 Pikes Peak International Hill Climb in record time. Being the only woman to enter the competition that year, Ms Mouton would immortalise this iconic sports car that we now have the pleasure of being able to replicate with building bricks.
James Bond Aston Martin DB5 — £129.99
Gadget-filled and driven by 007 himself in classic James Bond films such as Goldfinger and Thunderball, the Aston Martin DB5 is one the most iconic classic cars of all time. Modified to allow Bond to take on the likes of Auric Goldfinger, Oddjob, and Emilio Largo, the car became so popular that an exact replica of the one used to promote Thunderball sold for £5.2 million at auction in 2019.
You might not be able to get your hands on the (almost) real thing, but you can grab your own Lego version. Fitted with cool little brick-built gadgets, the model car has been designed to provide a challenging and nostalgia-filled building experience. At the higher end — pricewise —compared to the Audi sports car, but given its historic status in the classic car world, it could be the perfect gift for a movie car-lover.
Volkswagen T1 Camper Van — £84.99
This summer doesn't promise long-haul flights to exotic destinations or a return to your favourite European destination unless restrictions are eased further. But what it does present is the re-emergence of the classic British holiday, especially camping trips. The perfect vehicle for such a trip: a camper van.
The Lego replica of the Volkswagen T1 Camper Van features the authentic VW air-cooled flat four-cylinder boxer engine, front cabin bench seat, gear stick, angled dashboard, and iconic spherical speedometer. Not to mention the folding rear bench seat, folding dinette table, closet with mirror, and even a painting. It could be a symbolic way of announcing the 2020 family holiday and a way to remember it when it becomes a feature in the home office or mantelpiece.
App Controlled Top Gear Rally Car — £124.99
Next up, it's a Lego car that isn't a replica of a famous vehicle, but instead based on Top Gear, and more specifically, The Stig. Similar in price to the Aston Martin DB5, the 463-piece toy is perfect for racing car fans who would love to drive like the character who never takes off his helmet. Fitted with authentic sound effects, you steer the car using the Lego Technic Control+ app, and put your skills to the test with racing challenges.
Can't get your hands on a driving circuit experience this year and thinking of something to pass the time on June 21? This might just be the ideal way to thank Dad and give him a taste of a unique driving experience that includes the little ones too.
McLaren Senna — £12.99
Ayrton Senna is a legendary name in the world of car racing. He became the youngest ever three-time F1 world champion in 1991 driving for McLaren. Inspired by Senna's skills on the racetrack, Lego have paid tribute to the late Brazilian — who sadly died just three years on from etching his name in the record books — with this amazing racing car.
The buildable McLaren Senna features a minifigure cockpit, removable windshield, wheels with rubber tires, and interchangeable rims. McLaren, Senna, and Pirelli logo stickers help to give an authentic feel to this immaculate and sporty looking toy car. If Dad was a big fan of Senna back in the day, then this is a great way to pay homage to him for less than £20.
Land Rover Defender - £159.99
The Land Rover Defender is an all-time classic in the world of popular motors. Originally designed in the '80s, the off-road driving machine has had a list of special releases over the years – including the 2000 Tomb Raider edition that celebrated Land Rover's foray into movieland. But such is the nature of limited releases, versions of the Defender – that inspires the most – can sometimes be hard to come by.
So, if your favourite Defender is off the realistic list for purchase, you can still conquer all types of terrain thanks to Lego's brick version. Packed with realistic details and 2,573 pieces to build.