Best Vehicles to Live In
Browse the most practical options for mobile living with this list of the best vehicles to live in.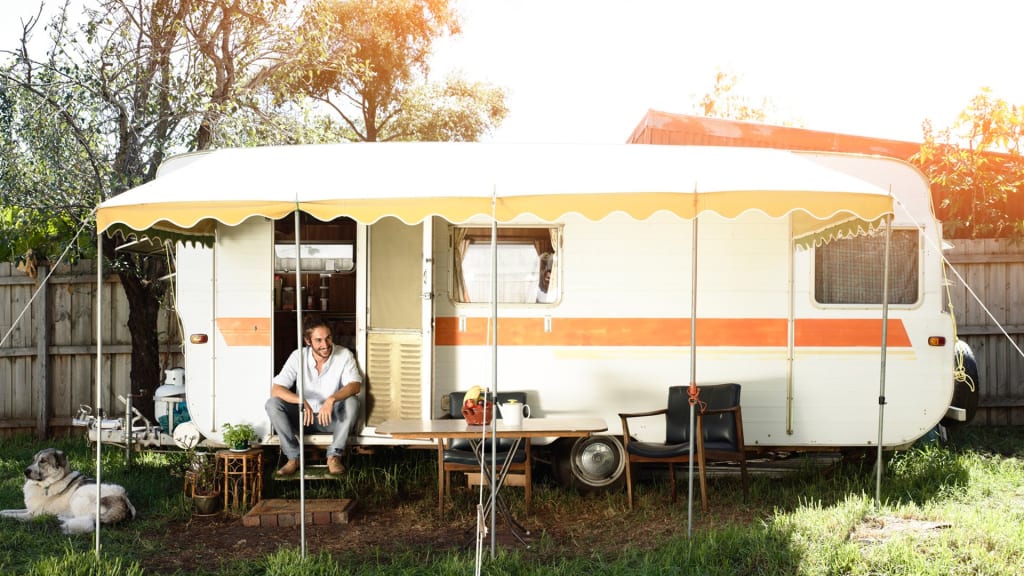 When it comes to living in a mobile vehicle, there are plenty of options. However, depending on your preferences and lifestyle, this list can be narrowed down. People who choose to live this style of life have a range of different goals in mind, as well as different necessities.
We have conducted a list of the top ten options that people who opted to do mobile living have successfully used the most. Convert a vehicle into a home by the choice of one of these soon-to-be houses on wheels.
RV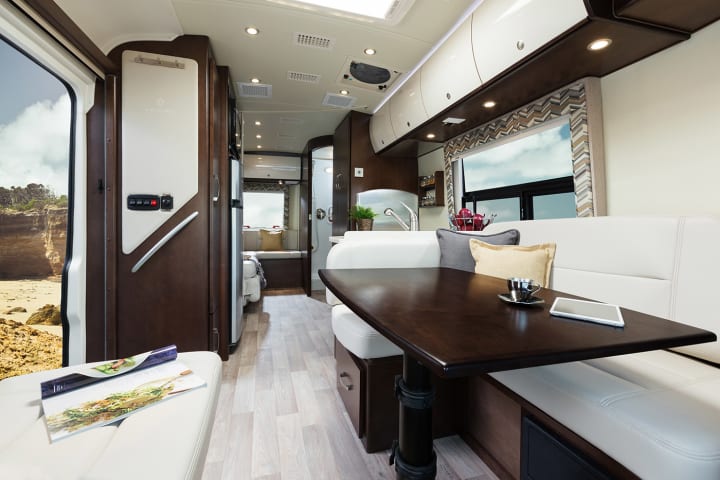 Full-time life on an RV is one of the most typical choices for vehicle living. Though there are pros and cons of any of these options, it's important to weight them, especially when considering an RV. The RV is constructed to fit a lifestyle that will solely be lived in as a permanent home. This includes a bedroom, kitchen, and sitting area typically.
If this is not something that you need all the amenities for, it's best to consider an option that would be easier to drive and park, considering the size and accessibility. As one of the best vehicles to live in full-time, this options is perfect for a luxury living situation. Plus, it would be great to take on trips to more rural areas with lots of open space.
Van
If you are planning on doing a lot of driving, a van is a great option for mobile living. As one of the best vehicles to live in, this is an option that will not typically be given a hard time by police, compared to an RV, where there are certain regulations that you cannot live legally in certain places.
However, it would still be technically illegal to camp the van in certain areas, so this is important to consider. With this being said, a van is not as roomy as an RV, but still has a place for your things and someone with a lifestyle that is not as demanding. Find comfort in driving daily and options for high top roofs for a more fitting feel.
School Bus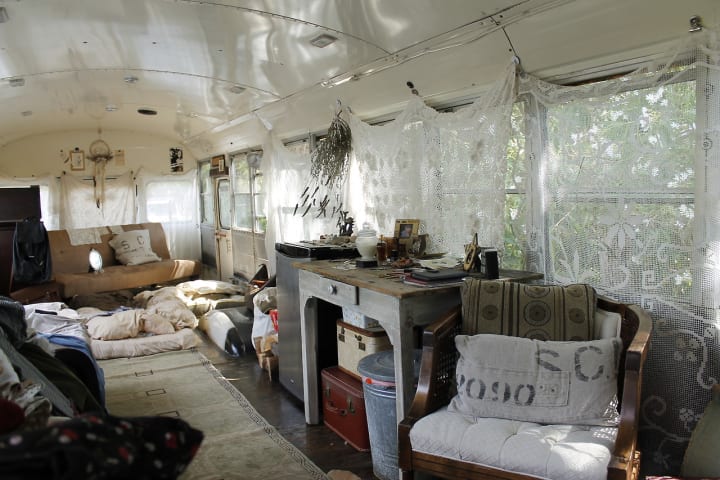 Yes, this might seem like a silly option for one of the best vehicles to live in, but it's actually not a joke. With as much room as you can remember from your childhood, this vehicle is cheaper than most RVs, while still providing the same space and size.
This means room for your items as well as friends or family. Plus, access to purchasing these vehicles are more prominent than you think; even parts are easily accessible. However, you might disappoint a few kids on your travels, plus the gas mileage is, of course, not so great.
Honda Element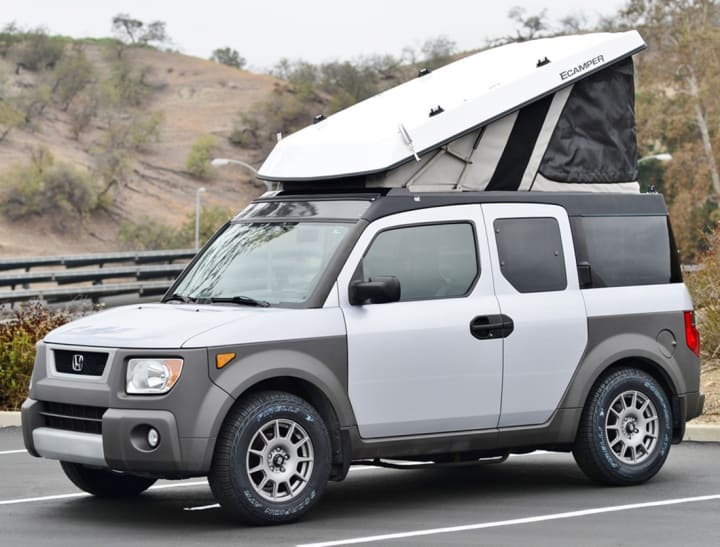 When you are thinking of the best vehicles to live in, a Honda is not typically one of the first options to come to mind. However, the Honda Element provides extra space that is ideal for a living area. With seats that can be removed, stowed, or laid-out, plus a much roomier backspace than it looks, this vehicle is a great option for mobile living. It's been done many times before, and the reviews from previous adventurers are great.
Ford Flex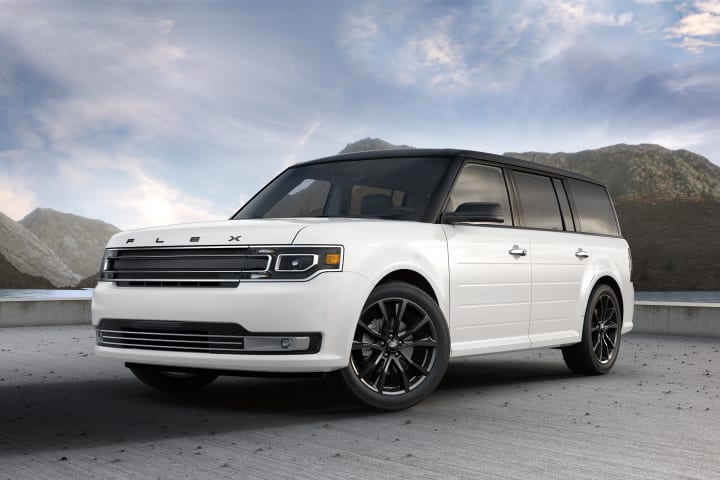 As a more luxury option for a living vehicle, the Ford Flex might not look like it provides SUV-like space. However, it has that plus more, while being super comfortable, and looking great. This option is extra long with options for seven seats and even has room for a mini-fridge and sleeping spaces.
Dodge Sprinter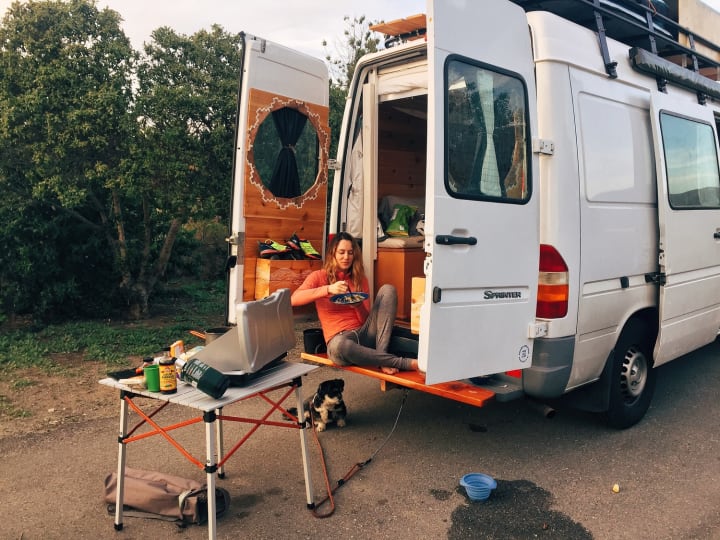 As one of the most bizarre options among the best vehicles to live in, the Dodge Sprinter definitely has some character. Not your typical commercial van, the model was based off the Mercedes Sprinter van, but for a much lower price.
At a whopping 23 feet long and nine feet tall, you will likely not complain about needed extra space, if you are planning on hitting the road alone. Plus, you can save a lot of money, as it can be found for a reasonable price right now.
Volkswagen Vanagon Westfalia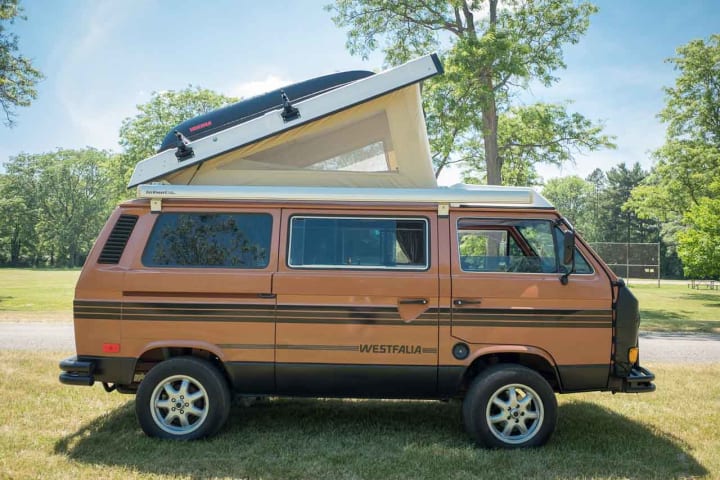 Another interesting looking option, the Volkswagen Vanagon will not disappoint you if you are looking for a home on wheels for a shorter period of time. This option includes designs from a bus integrated with a van.
The Westfalia specifically has an option for a camper top for ample living space. Equip yourself with a stove, sink, and refrigerator, all inside this Vanagon. You're all set for a great road trip.
Caravan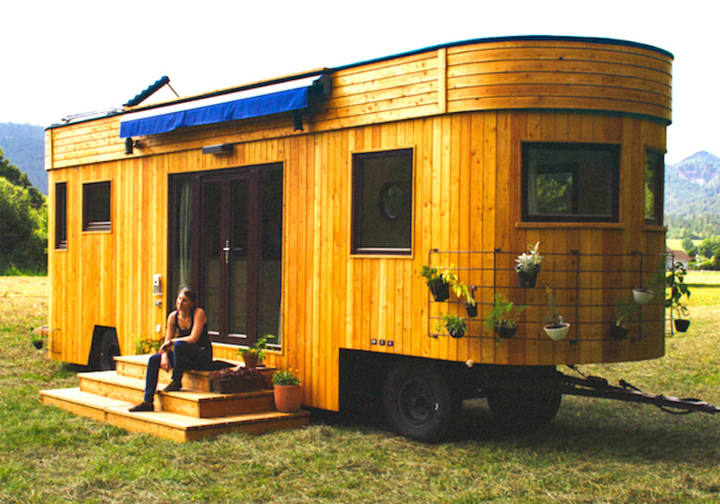 A caravan is, of course, a great option as one of the best vehicles to live in, because of its group-friendly traveling. Similar to an RV, the caravan can include a self-contained trailer, which has options like a dining room, kitchenette, beds, and extra storage areas.
It may be a little on the pricey side, but you truly get what you pay for when it comes to an option like this. Take on the open road with one of the most practical vehicles for full-time living.
Unimog Camper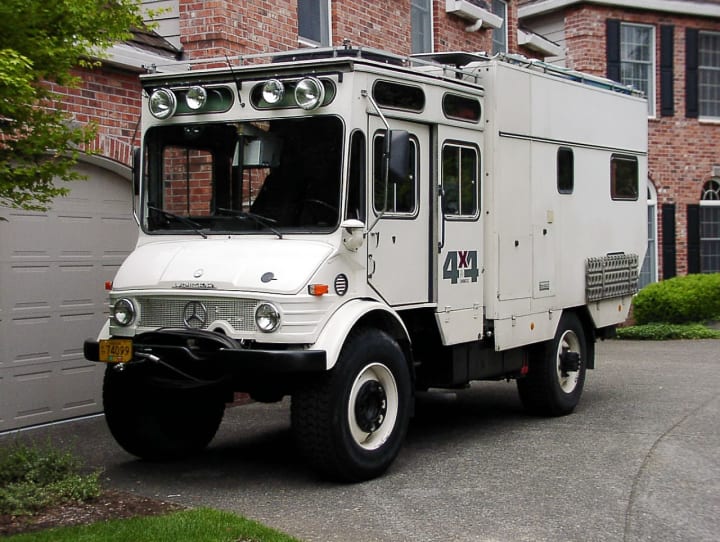 Though they might appear intimidating at first glance, the Unimog was originally created for military and mining use, hence the harsh exterior. With this in mind, the Unimog Camper is great for off-roading, as well as rough weather conditions. If you're searching for the sturdiest option for mobile living, this is the best choice for you. No situation can stop this vehicle.
Pickup Truck Trailer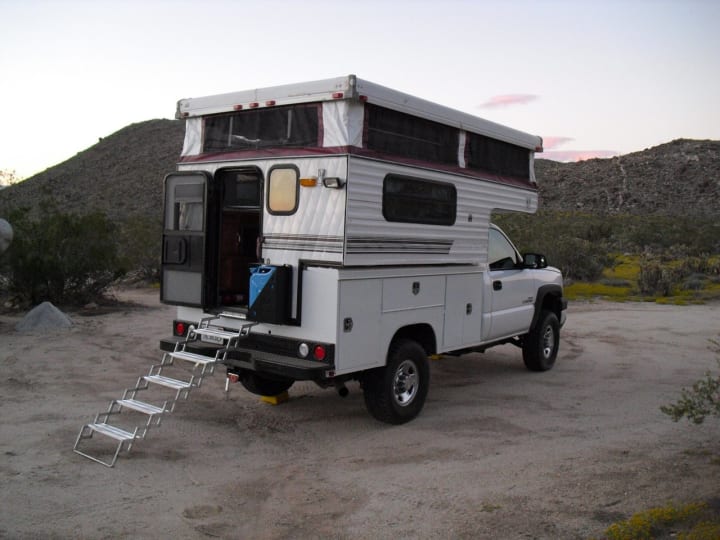 Though very bulky, the pickup truck trailer clearly has many options among the two types of vehicles intertwined. You get the best of both worlds, from both the pickup truck aspect, as well as the camper.
As one of the best vehicles to live in, this is one of the most versatile options. Smaller than an RV, but bigger than a Honda Element, this is a happy medium option for those of you who don't want to take the dive into the RV world, but would still enjoy the extra amenities.
Reader insights
Be the first to share your insights about this piece.
Add your insights