Best Tips To Choose The Best Car Roof Rack
Best Car Roof Rack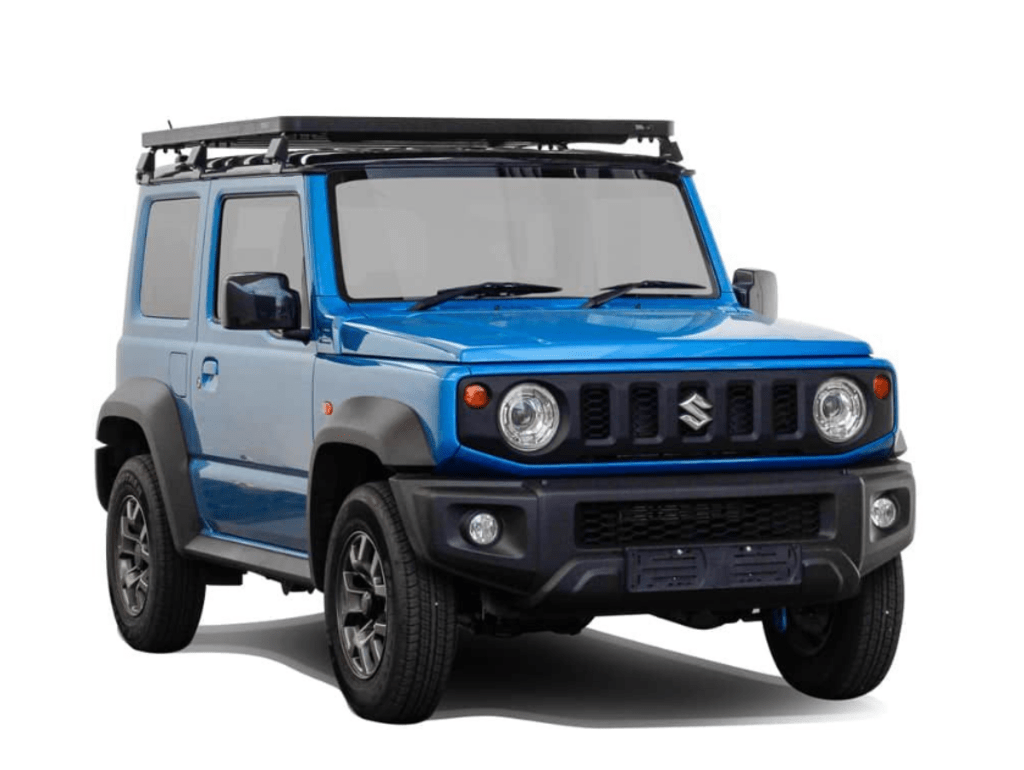 Travelling is one of the most exciting activities for outdoor enthusiasts, and preparing a plan for your next adventure is part of the fun. Travelling on the road in your vehicle is among the best means to enjoy travelling as you can decide the next step of your adventure according to your choice.
Long trips on the road require you to have in possession a wide range of luggage for fulfilling all your needs throughout your adventures. Travelling in a car even allows you to bring along all your luggage and accessories necessary for every outdoor activity without feeling left out.
You will need to be careful to avoid overpacking your car with luggage, which is one of the most difficult decisions you need to make before embarking on the road. Overpacking your car with luggage can become a safety hazard as the trunk of your car only has finite space.
The passengers in the car will also feel a lack of sufficient space in their seating area due to overpacking, which can leave them sore and uncomfortable. A roof rack is a perfect solution to bringing along with you all your pieces of equipment and luggage without overcrowding the inside of the car.
If you own a car that has roof rails from the manufacturer, you can easily install a roof rack on the topside of the car. Even if your car does not have a default roof rail, you can make use of an aftermarket roof rails to install a roof rack. This article will help you in choosing the best roof rack for your car by providing useful tips on their selection process.
1. Determine Your Requirements
The first step you need to take before purchasing a roof rack is determining your requirements from the roof rack. The type of cargo you intend to transport on your roof rack plays a big role in deciding the best roof rack for you.
A versatile roof rack can be useful for transporting several types of items or you can decide to buy a roof rack with a design specific to one type of luggage such as mountain bikes. Your budget for a new roof rack is also pivotal in deciding for the best roof rack for you.
A factory roof rack from the manufacturer of your car tends to look the best when you are searching for a roof rack on a budget. You should also decide if you want to keep the rack on the vehicle permanently or remove it occasionally to decide an appropriate roof rack.
2. Check For Compatibility
The production of roof racks are not in a universal size, and you need to check if a roof rack is compatible with your vehicle. The dimensions and shape of the roof rack differ with each model, and the design of most roof racks is to fit one particular model specifically.
Check the measurements of the roof of your car and compare it with the dimensions of the roof rack to determine if it will fit on your car roof. Specific racks only function correctly on an SUV, and some racks may not be attachable if your car has a spoiler.
3. Check The Maximum Weight Capacity
You will also need to check the weight carrying capacity of the roof rack to confirm if it will match your use. Roof racks are available in a variety of materials which can range from ultra-light to heavy. Always load luggage on your car at a lower weight than the maximum capacity of your car or roof rack, whichever is lower.
Lighter racks will also reduce the burden of its weight on your car and have a minimum impact on your fuel efficiency. Aluminum racks are stronger and have a higher load-carrying capacity than steel racks while being 30 percent lighter.
4. Consider Modular Roof Racks
Modular car roof racks are the most popular nowadays due to their versatility and ease of use. The main feature of a roof rack is that you can customize the roof rack according to your needs with the help of a wide range of accessories. You can even remove the rack from your vehicle quickly and attach it to another car.
The installation of the roof rack is also straightforward and you can remove and attach accessories for achieving the perfect setup for your changing requirements. It is also easier and cheaper to switch out parts with damage as you do not need to replace the entire roof rack.
5. Durability And Strength
If you are planning to indulge in plenty of off road adventures with a full roof rack, you will need to invest in a sturdy roof rack to avoid ruining your trip. Deviating from asphalt roads can put your roof rack under harsh conditions. You need to buy a roof rack that has an explicit design for off-road use from the manufacturer.
Conclusion
Traveling by car also allows you to bring along your family or friends along with you on your trips. The experience of traveling is increasingly pleasant when you share the adventure with those that are close to you.
Traveling forces you to step out of your comfort zone, and the ordeal has the power to strengthen the bonds with each other. You also get to discover your friends and family in a new light while traveling as the experience liberates yourself from the shackles of everyday life.
Roof racks utilize the vacant space on the roof of the car for loading your extra luggage, which does not fit inside your vehicle. Car roof racks are exceptionally efficient in carrying adventure equipment such as your mountain bike, paddleboards, kayaks, which do not fit in the trunk of your car.
Besides the luggage carrying benefits, roof racks can also add an exclusive style to your car. Nowadays, there are plenty of top-notch roof racks available that cater to the unique needs and styling preferences, although you will need to confirm if a roof rack will match with the model and dimensions of your car.