Auto Body Shop Calgary
Auto Shop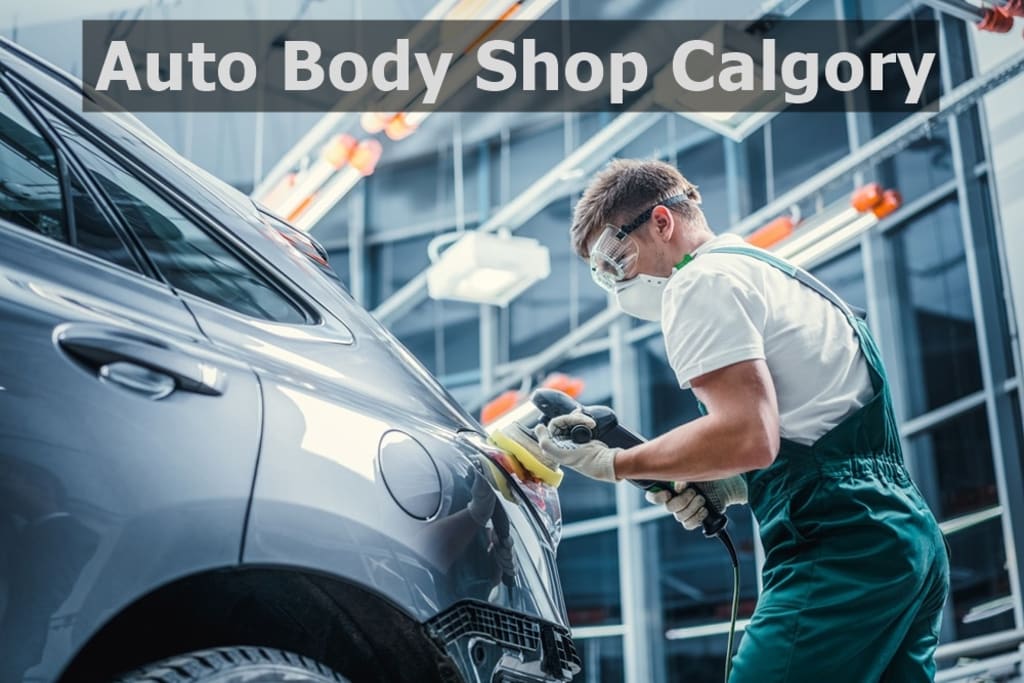 Auto repair shop Calgory
Auto Body Shops Calgary
Car owners know how essential it is to take care of your car. If you, unfortunately, get into an accident where your car is damaged, you look for someone who can repair the damage, you look for an authentic mechanic and an authentic auto body shop that provides a work guarantee. There are many mechanics but in 2020 people prefer going to a properly registered company that can provide a work guarantee and have insurance rather than going to a mechanic around the corner who does not have insurance. When it comes to changing your auto body part, you should look for an authentic seller in Calgary.
So here is a complete guide to help you know where to put your trust:
When you need to go to the auto body shop in Calgary, you should follow the following steps:
Ask Around:
Ask your friends and family for advice. Ask your neighbors about their experiences with the nearest auto body repair shops. It is mostly the word of mouth is such circumstances that can guide you. Experiences speak the best. If a person is satisfied with an auto body repair shop, it means that the shop could be trustworthy.
Get Several Estimates:
Getting an estimate is free and helpful. You can visit the nearby mechanics or auto body shops and ask for an estimate, this way you can get an idea of the actual cost of your repair and it can you pick the best shop. When you will have some idea of the cost and if someone asks for way more than that, you will know that this is a scam.
Ask Questions:
When you go to a shop, you need to ask questions. You should ask away all your concerns but besides that, do not forget to ask mindful questions that will help you determine the authenticity of the shop.
Ask if they provide a warranty and if they do, what are the details.
Ask if the shop has fire and theft insurance because you want to be sure that your car is at a safe place. To further check their authenticity, ask them for how long they have been in business.
It is very important to ask about the material that they are going to sue on your car for repairing/replacing purposes. Make sure the quality of the material that they are using is good.
Consider Labor Charges:
Different shops have different labor-hour charges. Some high-end shops charge 60- 65 $ per labor hour and some charge even more. Some small shops might also charge less than this but although this is something that you should take into consideration while deciding on a shop but you cannot rely completely on this one factor, your decision should be made depending on the final sum of all the factors added up.
What to do if a Repair Shop Messes Up With Your Car:
To make sure you do not get ripped off, here are some tips that can help you:
Document The Issue:
When you leave your car at the shop, document the part that you need to be
repaired. After you get your car repaired and picked up, test drive it and check if the problem is solved or not, and if there is any other problem which was not present before, Document the issue and take pictures as evidence if the problem is visible.
Go back to the shop and claim warranty and damage repair.
You can request a refund or promise of delivery based on your own choice.
Conclusion:
If you are looking for a trustworthy auto body shop in Calgary, your options include Calgary auto body repairs. They are reliable and offer all the services that you might need.