A Trip to the Future.
Mind Blowing Toyota Wheels.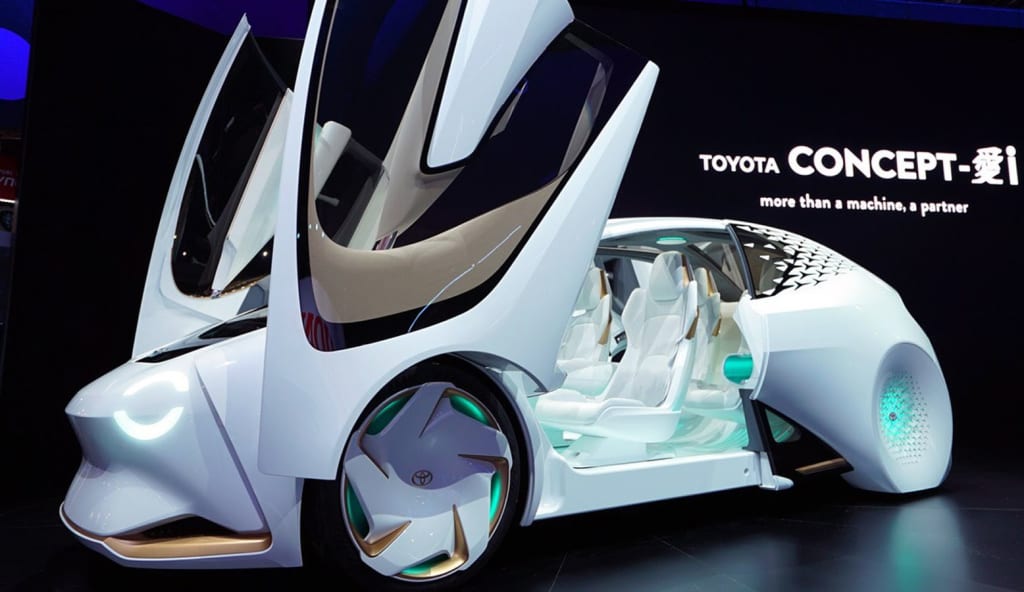 Looking into the future of the world Famous Vehicle manufacturers "Toyota" and their Cars which are worth waiting for, it can be said that in the nearest future, the vehicles will no longer be what we have always imagined, but something more.
In the year 1933, A company was Setup by Kiichiro Toyoda which is the now known Toyota Company.
Toyota is headquartered in Toyota City, Aichi and in Tokyo. It is noteworthy that Toyota does not only deal on Automobiles, but also additional offers like economic services by way of its division 'Toyota Financial Services' and also robot construction for specific purpose Industries.
Toyota is worldwide generic and properly known agency based on their extremely good manufactured cars, Toyota is doing great and growing very quickly globally they have their operations, manufacturing amenities and precious loyal customers all over the world. The new technological understanding Hybird in Toyota motors gave a new pleasure to Toyota and the income of Toyota going up day through the usage of day. In recent times,Toyota is proving to be the leading company in automotive industry and became a number one in mostly selling their cars worldwide. Below chart shows the figures of manufactured cars in 2008 and the chart is showing other companies production also.
In 2008 Toyota overtook GM and automotive industry introduced Toyota the world biggest carmaker. But after that, complains started springing up and more consumers began blaming about the outstanding controls because of their speedy expansion. Due to the rapid growth they recalled more than eight million vehicles in 12 months 2009 the brake and accelerator defects and bearing, defending their selves against 98 proceedings due to the deaths, injuries and damages which took place.
Toyota is a Japanese automobile agency and one of the greatest carmakers in the world. Toyota sells a full line of cars, SUVs, minivans and trucks, and is regular for its line of hybrids as well. Toyota has an amazing recognition for reliability, even though reliability ratings on individual models vary. Toyota makes motors in almost each size, as well as compact and good sized trucks. Toyota SUVs range in size from compact to full-size. Toyota most frequently competes with Honda, Chevrolet, Hyundai and Ford. 
Let's take a look at some of the Future cars of the Top Brand. "Toyota"
MIRAI:-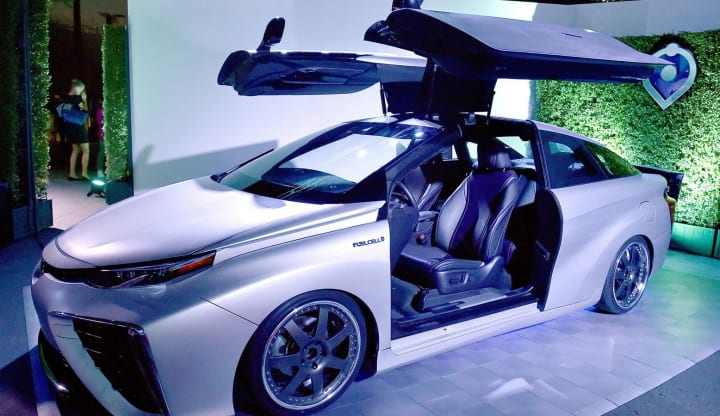 Not only is Mirai a car, but also a power source, and it is noteworthy that the only substance it emits is water vapour, There is no gasoline for this alternatively fueled vehicle. It's performance is very Remarkable and has one of the best power out-put in the world.

Next is
I-Road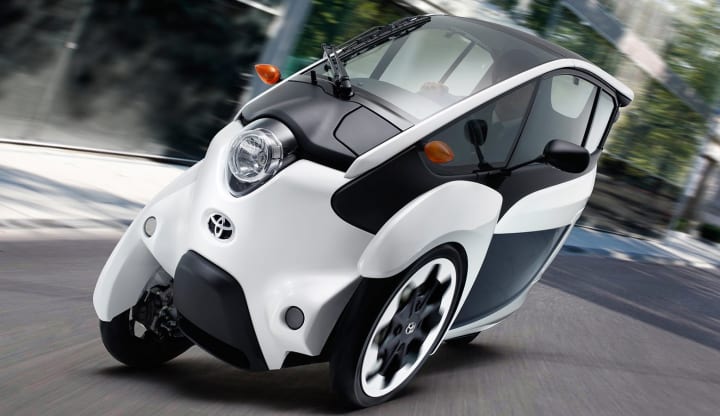 This vehicle answers the questions concerning Energy, Space and Personal Transportation as it is built to accommodate a maximum of two persons, it will fit best for Areas with busy traffic and minimal parking spaces

Next is Camatte 57s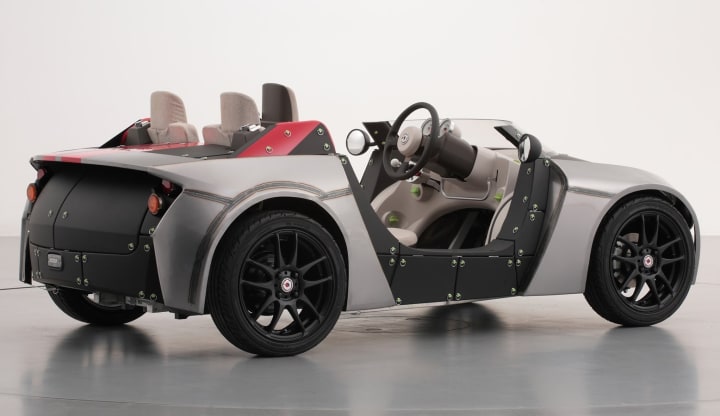 This vehicle is a fully detachable car which was built with a motive for parents to easily teach their kids how to drive a car.
FV2
This Toyota Future car is one really worth waiting for, as it is designed to move in unison with your body, which means a tilt to the left will make your car do so.
Lastly, we have Concept-I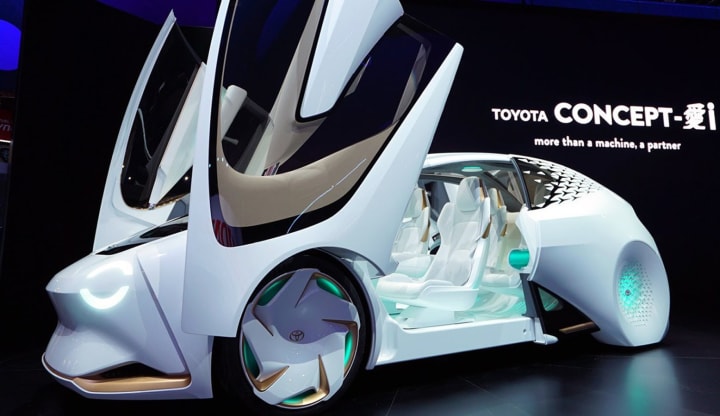 This vehicle is one major project that enables our vehicles to really connect with us, built to function with high energy and also an approachable format, Concept-I project manager ensures that the Car connects with the driver via AI.
Your car is a statement about yourself. It says who you are, how you will likely drive, and what kind of life you live. Have you ever wondered what your car says about you, or what people think about your car?

Driving is easy. But how do you maintain your vehicle? Most will consider you as a responsible car owner when you have your car serviced at least a couple of times in a year. Auto repair shops and service departments will do the usual services – change oil and oil filter, check the brakes, replace spark plugs, examine the belts and the hoses, etc. With all the things your mechanic needs to see and touch, it is a wonder if your steering wheel remains unscathed from dirt and grime. They most likely used Disposable Plastic Steering Wheel Covers before they did any work on your car.

The top items every off-roader should have are not only necessary for your safety, but will make your off-roading experience easier and more fun. From a recovery kit to mud tires and a light bar, each of these products will improve your weekend trip filled with adventure and fun.

Will Electric cars save the world? We are living through a period of change. The ancient Chinese philosopher Lao Tzu said the only constant thing in the universe is change. What we have learned in the last 3,000 years is that all change has a price. Who pays the price and who gains the benefits, are questions that should be considered when evaluating any and all changes.

Car accidents can happen to anyone, at any time. You do not need to be speeding, nor do you need to be near another driver for them to happen to you. Even the most attentive drivers can end up having a serious accident that may not have even been in their control.

I'm a huge fan of looking at cars that are heavily modified — and really, who isn't? Ever since Pimp My Rideon MTV, it seems like car mods have become a part of American youth culture. Car mods are a status symbol. They're edgy. They're neato, and often push the engineering capacity of the car to its limits.