A 90's Porsche 911 for off-road racing!
Singer Group, the Los Angeles based Porsche specialist has recreated a 1990 Type 964 Porsche 911 and made it into a motorsport machine at the request of one of its clients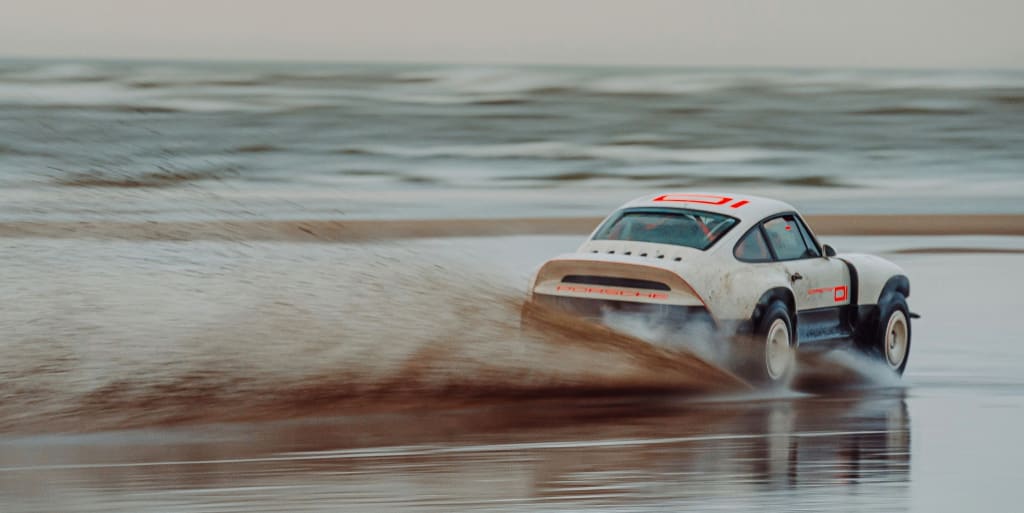 A Porsche 911 for rallying!
The about section of Singer Group Inc., founded in 2009, says that it "restores and reimagines 1989 to 1994 Porsche 911s, based on the 964 chassis for its clients". While many of its clients may be happy with Singer just restoring the Porsche 911s to original specifications, one client has asked Singer to modify his air-cooled 911 that would, in the client's words "enable the car to compete in off-road racing and to demonstrate extensive all-terrain exploration capabilities".
Yes, such Porsche fans do exist and if they have deep pockets, they will commission two cars, just like the unnamed client did – one in Singer's iconic Parallax White - focused on high-speed desert rallying and a second – in Corsica Red - configured for high-speed, high-grip tarmac events and disciplines. To turn the client's vision to reality, Singer roped in UK-based off-road competition specialist Richard Tuthill, an expert guy in building rally-spec and all-terrain-taming Porsche 911s.
Together, both Singer and Richard Tuthill have undertaken an All-terrain Competition Study, in response to the client's requirements of turning his car into a motorsport hero. Singer's new approach to restore its client's air-cooled Porsche 911s to motorsport pedigree machines will enable its customers to go off-road racing. Now let's get to the technical details or the things that you would do to make a normal sports car into a rally machine that can take on the, say, Dakar Rally. The first thing that you would do is to raise the car's height, increase suspension travel, and improve the overall torsional rigidity and the strength of the car. You would also reduce the weight of the car by doing off with the heavy bits and introduce lighter components like carbon fibre. Rallies mean slush, rocks, and dirt tracks. Maybe a bit of snow as well. In short, the ability of the car to tackle all kinds of terrain and unforgiving conditions. So all-terrain or off-road tyres along with permanent AWD. Check. Next is power - to be fast and finish on top of the charts, you need a powerful engine. In their joint study, Singer has listed out a 3.6-litre twin-turbo, air-cooled engine with power starting at 443bhp, sequential transmission, and rear LSD.
Rob Dickinson, Founder, and Executive Chairman, Singer Group Inc., on the re-imagined rally-spec Porsche 911
"So much of what we've done for the last decade has been inspired by Porsche's competition success and the All-terrain Competition Study provides us the opportunity to showcase that idea literally and vividly. We've taken particular inspiration from the iconic Rothmans-sponsored 911 SC/RSs and 959s that conquered events like the Qatar International Rally and Paris-Dakar in the mid-'80s and, at the request of our client, have reimagined these all-terrain 911's in their honor while utilizing fresh perspectives and state of the art know-how. "
Exciting times ahead for Porsche 911 owners to try their hand at off-road racing, no?
Click here to read interesting automotive content!