4 Rideshare Safety Tips to Remember This Holiday Season
It's always important to be safe while ridesharing. Here's how you can do that.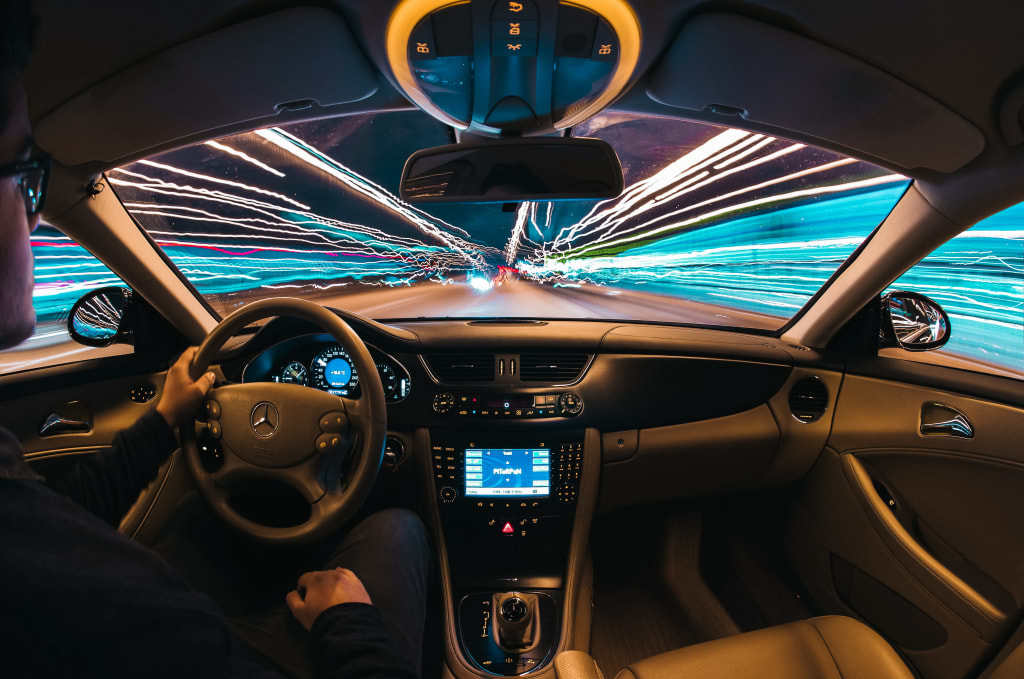 If you're like most people, you probably do a bit more traveling around Christmas time than the rest of the year. Whether you're squeezing in one last vacation before the new year or visiting family on the other side of the country, being out of town often means taking rideshares more often. And even if you stay in town for Christmas this year, holiday cocktail parties might require you to get an Uber or Lyft every now and then, too.
Even though ridesharing in some cities is more expensive than others, getting an Uber or Lyft is always better than walking in the cold or shelling out money on pricey cab rides. But when it comes to taking a ride from a stranger, it's important to prioritize safety above all else.
Here are four tips to help you stay safe while ridesharing this Christmas.
Avoid Riding Alone When Possible
Despite what you might think, the "buddy system" that you learned at sleepaway camp applies to many other areas of life too, like ridesharing. There's always more safety in numbers, especially when it comes to getting an Uber or Lyft.
So when you're headed home from that Christmas Eve Cocktail you plan on attending, for instance, why not see if anyone else at the party was planning on catching an Uber or Lyft. Odds are, someone will live on your side of town and might be willing to share an Uber with you.
Or if you're visiting a new city (let's say New York) for the holidays and want to make a late-night trip to Times Square, be sure to bring a friend or family member along.
Though it's not always possible to share an Uber with your friends -- like if you're traveling solo-- for example, remember to look for pals to rideshare with when you can.
Check the License Plate
Did you know that both Uber and Lyft provide you with your driver's license plate number ahead of pick-up? It's true. This information will be shown on the app as soon as the ride is set up. And if you don't already, this is definitely a feature you should take advantage of.
This should go without saying, but if the license plate number listed on your Uber or Lyft app doesn't match the car that has arrived to pick you up, never get in. Instead, make other transportation arrangements. It's better to arrive late to wherever you're headed than to put yourself in a dangerous and potentially life-threatening situation.
Be Aware of the Panic Button
As a response to numerous safety compromising incidents that both Uber and Lyft users have experienced, both companies have added panic buttons to their apps.
These buttons are meant to be used when riders find themselves in the midst of an unsafe or peculiar situation. If you're in an Uber or Lyftt and ever feel uncomfortable or unsafe, be sure to utilize this button. Then, local authorities will be notified of your location and take steps to ensure your safety.
Be sure to stay alert and ready to press the panic button if you find yourself in any of the following situations:
Your driver is driving excessively fast, refusing to slow down
Your driver is no longer following the directions to your destination
Your driver refuses to let you out of the car
Your driver refuses to pull over upon being asked
These are just a few of the many red flags that might mean it's time to put your panic button to use. Of course, you can also simply dial 9-1-1 if you'd prefer.
Want to pass this helpful info along to your friends and family members? You can use the buttons below to share on Facebook and Twitter.