3 Cool Car Accessories For You
Upgrade Your Driving Experience: Discover Three Must-Have Car Accessories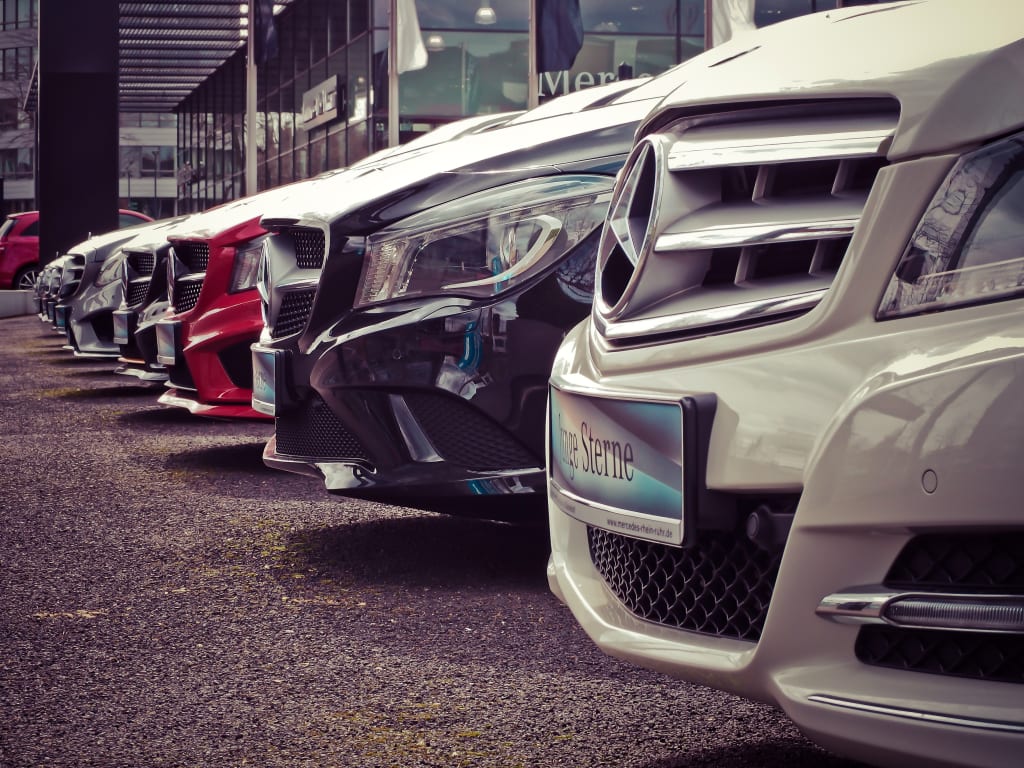 Driving is an essential part of our daily routine, and for many of us, it can be an enjoyable experience. However, driving can be made even better with the right accessories. Whether you're looking for a way to enhance your driving experience, stay organised, or simply make your car look cooler, there are plenty of accessories out there to choose from.
In this article, we will introduce you to three cool car accessories that you might not have thought of before. First up, we'll be discussing the Phone Car Mount Holder, a handy device that makes it easier to use your phone while driving. Next, we'll be looking at Car LED Lights, which can add some fun and flair to your car's interior. Finally, we'll be exploring the Car Rubbish Bin, a practical accessory that helps keep your car tidy and clutter-free.
So, whether you're a seasoned driver or a new car owner, read on to discover three must-have car accessories that will make your driving experience more comfortable, convenient, and enjoyable.
1. Car Mount Phone Holder
The Car Mount Phone Holder is a multifunctional smartphone mount that can be mounted on a variety of surfaces, thanks to its sticky gel pad that sticks securely yet is easy to remove. With its 360 degree rotation ball and adjustment knobs, it provides infinite angles for both vertical and horizontal viewing. Its sturdiness comes from the combination of premium quality rubber reinforced with extra strong durable plastic, providing the necessary strength for your smartphone.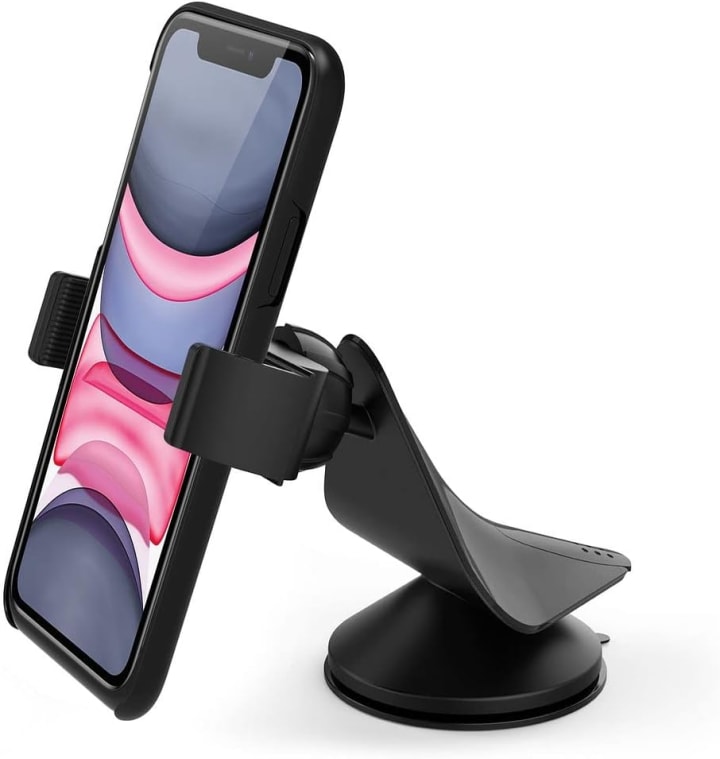 The mount is lightweight, compact and easy to install, making it a convenient accessory for any driver. It is compatible with a wide range of smartphones, including popular models like iPhone 14, Samsung S Series and more, as well as GPS navigations. With its universal compatibility and human-oriented design, the Car Mount Phone Holder is an essential accessory for anyone who wants to use their phone safely and conveniently while driving.
2. Interior LED Car Lights
Car LED Lights are a cool accessory that can add some fun and flair to your car's interior. These USB charging lights come in seven colors, which can be changed by simply touching the light. They can be used as auxiliary lighting or atmosphere lights, creating a cool effect while driving.
The integrated design of the lampshade is strong and durable, with built-in 6 high-brightness LED lamp beads that provide clear lighting in the dark. Installation is easy with magnetic attraction and double-sided tape, making it simple to attach the lights to any surface.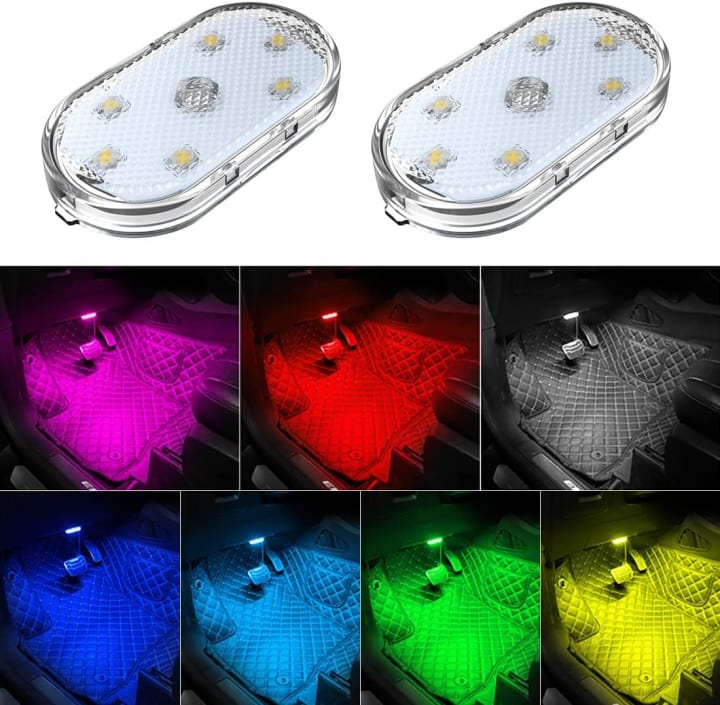 Charging is also fast and convenient, with a small size that can be installed in the car or used as household lighting. The lights can be charged through the USB interface and take only 40 minutes to fully charge, providing up to 2 hours of lighting.
These LED touch lights have a wide range of applications and can be installed in dark places such as storage boxes, armrest boxes, car doors, seat corners, and more. They are not only suitable for cars but can also be used as bedside lights, wardrobe lights, reading lights, backpack lights, and bicycle lights, providing illumination in any dark place.
In conclusion, Car LED Lights are a versatile and fun accessory that can add some personality to your car and make your driving experience more enjoyable. With their ease of use, convenient charging, and wide range of applications, these lights are a must-have for any car owner.
LIKE THE SOUND OF THESE? GET YOURS NOW
3. Car Rubbish Bin
The Car Rubbish Bin is an ideal solution to keep your car clean and organised. With a large 10L capacity interior, it can easily accumulate enough rubbish for all car types. The bin comes with 3 side storage pockets, soft rubber opening lid and Velcro seal, allowing you to easily load tissues, napkins, bottles, and other garbage without lifting the lid. Additionally, its durable vinyl lining makes it leakproof and prevents spills and stains.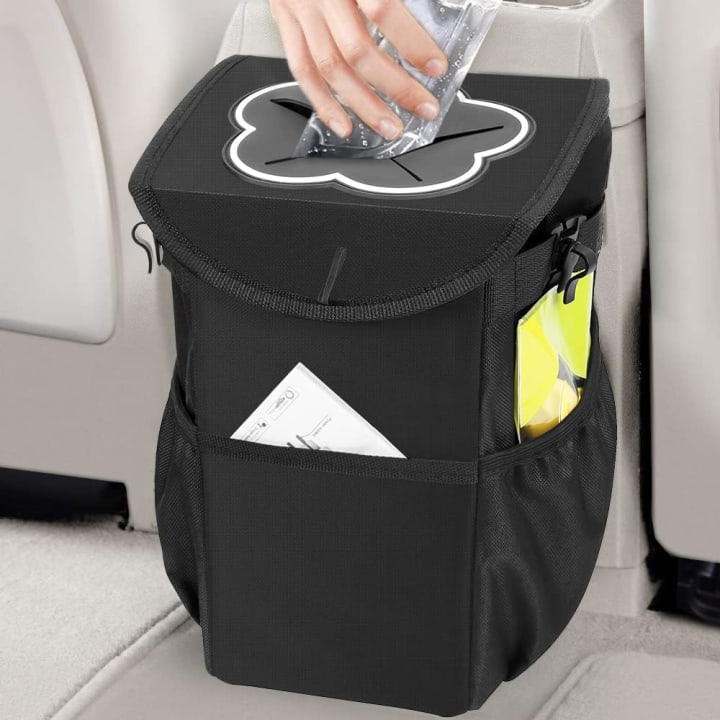 The bin also features a unique designed lid that seals tightly to prevent bad odors from coming out, making your next road trip a rubbish and odor-free exciting one! With its adjustable strap, bottom hook, and drawstring cord, you can place it anywhere in your car. This Car Rubbish Bin is also portable and can be used in other scenarios such as a cooler for drinks, a toy storage bag, and even as a nappy bin bag. It's durable, washable, and a great addition to any car.
In conclusion, these three car accessories - Phone Car Mount Holder, Car Led Lights, and Car Rubbish Bin - can greatly enhance the driving experience and keep your car organized and clean. The Phone Car Mount Holder offers versatility, convenience, and durability, with its multi-mount locations, infinite angles, sturdy design, easy installation, and universal compatibility. The Car Led Lights add a touch of style and atmosphere to your car while also serving as auxiliary lighting, with its seven colors, integrated design, easy installation and charging, and wide application. Finally, the Car Rubbish Bin keeps your car tidy and odor-free, with its leak-proof design, unique lid, adjustable strap, and multi-scenario use, making it a practical and versatile accessory for any car owner. With these car accessories, you can enjoy a more comfortable, convenient, and enjoyable driving experience.
Reader insights
Be the first to share your insights about this piece.
Add your insights