11 Insurance Tips for the Entry-Level Adult
If you're the type to learn from other's mistakes, you're in luck. Here are 11 insurance tips that will save you time, headaches, and even more money down the road.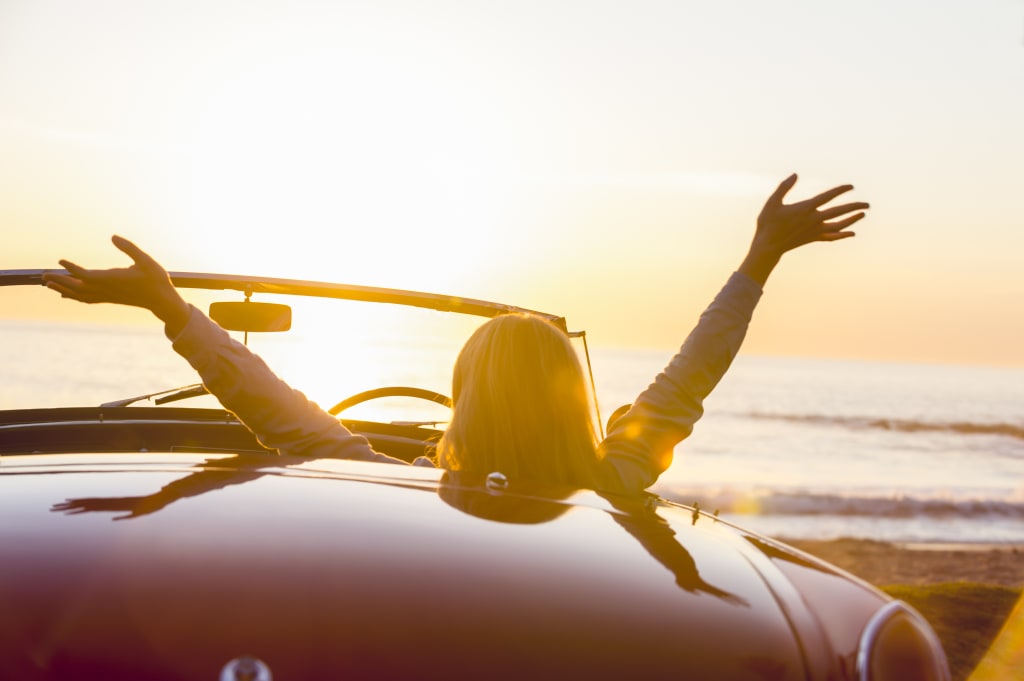 Whether you just got booted off your parent's car insurance or have taken the initiative to pay it on your own (I suppose some of you exist), understanding what all the jargon really means to you and your pocket can be daunting.
Here are 11 tips that can save you lots of headaches, and even more money. Enjoy.
1. Don't let your car insurance coverage lapse.
While it may be tempting to ignore those pestering emails of your upcoming policy renewal, fight the urge. Purchasing a new insurance policy while you're still covered is a lot less expensive than if you were to buy it after your policy expires. Most insurance companies issue a fee for purchasing a new policy within an insurance lapse. Not just that, but driving without valid insurance also puts you at risk for a hefty fine. Why pay extra for procrastination? If you plan on shopping around for a new and more affordable policy, make sure to do so while you're still covered.
2. Remember, calls to your insurance company are recorded.
Every claim you make will be documented—no matter the outcome. Even if you choose to cancel your claim later or are found not at fault for your accident, any type of claim made will be recorded in your driving report. In addition, every call you make to your insurance company is also recorded. While it'd take a reason for your insurance companies to go back and listen to a call, it is good to be aware that you are on a recorded line and be even more cautious when discussing a claim with your adjuster.
3. Don't mistake insurance adjusters for friends.
Insurance adjusters can seem friendly and compassionate to your accident, but make no mistake, they are not your friend. Insurance companies are in the business of making money. Despite an adjuster being sympathetic to your accident, he or she can still use your statements against you when it's time to make a payout. Word from the wise, stick to the facts. Avoid making emotionally-charged statements and going off on tangents about what you think caused the accident.
4. You don't have to give a recorded statement at all.
You have every right to decline giving a recorded statement to either insurance company. If there were injuries in your car accident, it's a good idea to speak with an experienced personal injury attorney before speaking to any insurance company. If the circumstances around the accident are complex, an attorney will likely speak to both insurance companies on your behalf. If you have already submitted a recorded statement, an attorney may be restricted to the information you've recorded.
5. When in doubt, file a police report at the accident scene.
Making a call to the police after an accident can sometimes feel like you're escalating the situation, but this is really not the case. Getting a police report for your accident can make things much smoother for you throughout the insurance claims process, assuming you weren't at fault. Having a police report can cover your bases, especially if the other party is being aggressive, uncooperative, combative, or if there were injuries.
It's important to note that you should be careful when speaking with the police. Stick to only the facts of the accident. Answer the officer's questions concisely. You don't want to make any statements that will jeopardize your claim down the road.
6. Accidents affect your policy rates for three years.
Accident claims on your driving record can and likely will affect your insurance policy rates for up to three years. Certain states have regulations on when certain accidents can impact your policy, such as California, where only accidents where the driver is found 51% or more at fault can affect rates.
7. Expect insurance companies to lowball you.
Insurance companies are in the business to make money and will short-change you when they feel they can. This is why establishing your own frame of reference by getting your own quotes and repair costs can work to your advantage when negotiating settlements.
8. Include weekends when negotiating rental car reimbursement.
If you're settling, make sure to include rental car reimbursement in your payout. Insurance companies tend to have a set amount they pay per day, but may exclude payment for weekends. Make sure the full amount of what you'll need to cover a rental throughout the repair is added to your settlement.
9. Get your own repair estimate.
Insurance companies will send out their own adjusters to give a quote for your vehicle's repairs and, if you are settling, will use this to give you an estimate. Throughout this process, it's a good idea to get your own estimate from a local repair shop you know. This will give you leverage to negotiate a settlement amount that may be too low.
10. Know what an insurance deductible is and when you have to pay it.
A car insurance deductible is the amount of money you pay out of pocket before your insurance policy kicks in to pay you for the remainder of your property/personal damage. An example of this is if your policy states a deductible of $500, this means that out of the entire cost for your property repair, you will only pay $500. If the total cost to repair your vehicle, for example, amounts to $12,000, then you will only be responsible to pay for your deductible.
11. Don't text and drive.
It's just not worth it. Penalties for texting and driving have cracked down in most states, some even including $1,000+ fines and even license suspension after repeated offenses. Texting and driving also shoots up your insurance premiums, which can leave you paying even thousands more in insurance coverage each year. It's a rookie move, don't do it.