"You packed how much?!"
4 months at the snow on one sub 20kg suitcase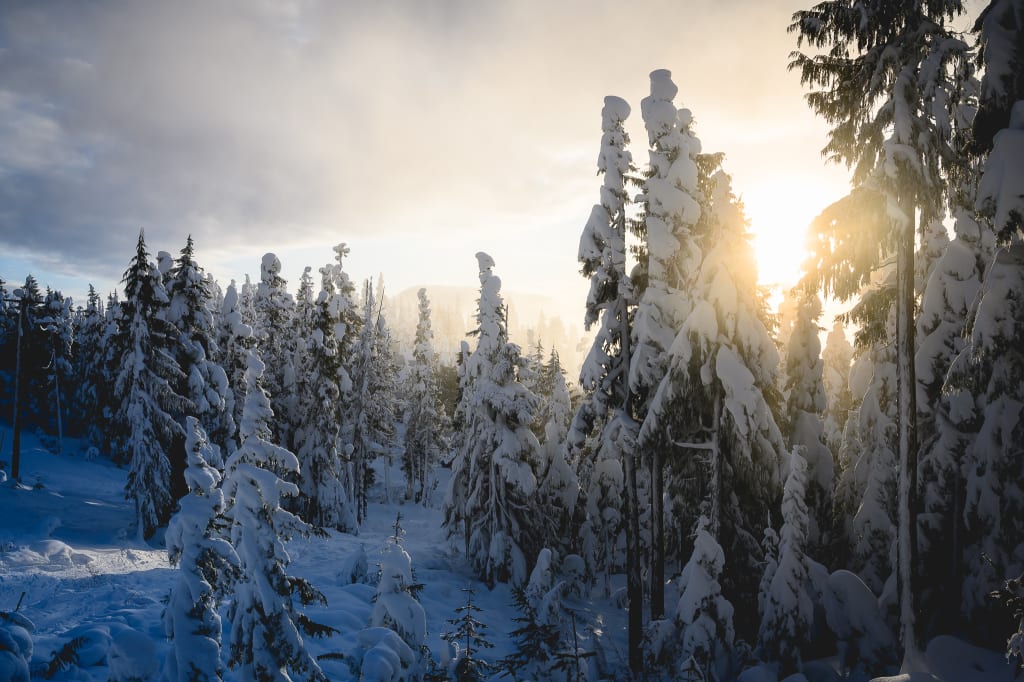 How's it going everyone?! We're back with another blog about my travels! This week we're going to look at packing what I would call "efficiently", and while this style of packing might not be for everyone, it definitely works for me. So let's get in to it!
I've been away from home since November 20th (I think it was about then), and I've been pretty successfully living out of one medium sized suitcase. I've gone from extremes of Australia (home), to LA (still quite hot, but also quite rainy whilst there), to Canada (we're it's been rain or snow 90% of the time), and I've done this with minimal articles of clothing. Let's talk about why I think this works, and why I think it's beneficial.
What have I packed in my suitcase?
7 x t-shirts
7 x underwear
7 x pairs of socks
3 x pairs of snow socks
1 x snowboard helmet + goggles
1 x snow jacket
1 x jeans (worn)
1 x adidas techfit leggings (worn)
1 x basketball shorts
1 x pair of knee/shin pads
1 x pair of tracksuit pants
1 x hoodie
1 x kathmandu jacket (worn)
1 x pair of snowboard boots
1 x pair of trainers
1 x pair of timberlands (worn)
1 x scarf
1 x button-up shirt (worn)
1 x cap (worn)
1 x beanie/toque
1 x toiletries bag
2 x towels
1 x LA Rams jersey
Worn means I wore them on the plane during my flight, so they weren't packed
What influenced these choices?
So, why did I pack so little? And could I have actually brought less with me? Or should I have brought more?
Even back home I have a very simplistic style, I cycle between 2 pairs of pants (black jeans or sandy brown chinos), and several grey shirts of varying shades (not kidding, it's practically all I wear...). I find that it reduces the amount of "thought" or even "stress" involved with getting ready in the morning. I know what I'm wearing, I like what I'm wearing, and it's comfortable, to me that checks all my boxes. So that has streamlined the amount I "need" to pack from the start.
7 pairs of underwear and socks is pretty much a given for me, I could've brought more, but if I brought more that would've made my clothes washing pattern lazy, I practically force myself to do the washing at least once a week at our hostel and even then I'd prefer to do it more often but they charge us $5 a load.
As I would be spending 4 months at the snow I chucked in a hoodie that I frequently wear, and knew I was getting another hoodie on arrival from the program I'm with. I also packed the snowgear I had (jacket, helmet, boots, socks) because I need it with me, I'll address the gear I'm missing shortly. The basketball shorts double as gym attire and as bathers should there be a pool/spa opportunity.
What have I lost/ditched, what have I gained?
Over the month or so that I've been away, I have lost/ditched some items, and gained a few. So far I'm fairly certain I've lost my scarf (which I would've used for the snow), a t-shirt, and a pair of snowsocks. I ditched my old timberlands (they were falling apart despite my best efforts to repair them prior to leaving) but they had a good life, they got beaten for near on 4 and a half years. I've picked up in my travels, a facemask from one of the people on this trip (in place of my scarf), some snowboard pants, snowboard and bindings, a snowboard bag (to store all my snowgear in when I travel home, it simply counts as oversized luggage and can still be checked in at an airport), a new pair of timberlands, and a new pair of snowboard socks (I think I'll get a few more when they're on sale at work, the ones I've bought are infinitely better than the ones I brought with me). And I'm considering another pair of sandy brown chinos if I can find a reasonably priced, and comfortable pair, or maybe even a nice pair of cargo pants (I do like pockets and versatility). On the versatility comment though, that brings us to our next topic, MVP's of the trip so far, and there's a few of them!
MVP's?
I do have several items that are my MVP's. I consider something an MVP if it serves multiple purposes and serves them well, or just does a great job in general. Listed from least, to most favourite MVP:
New snow socks - They for one fit better than my old pair, and they're infinitely warmer, even if lord forbid my feet sweat in my snowboard boots. My old socks had me thinking that my boots may need to be replaced, but since having the new socks I have no issues of cold feet. That's a major win for me considering we're spending 6 hours plus on the snow at the moment.
New Timberlands - Comfortable shoes are a huge requirement of mine, but not only did these new shoes need to be comfortable, they had to be; durable, able to be waterproofed, and have good grip. These were going to be my new snow shoes, I love them, but I probably should've gone with something with a slightly higher top because I underestimated how deep the snow could be, or how much could fall in such a short amount of time. But they're keeping up so far.
Adidas Techfit leggings - Now, these don't need to be Adidas, there are a lot of alternatives out there, but they definitely need to have these qualities to make it on the MVP list; breathable and cool in the heat, warm in the cold, comfortable, and whether gimmick or not (I've found it works) anti-odour. These have been amazing while on the slopes, they help maintain a relative temperature, meaning I don't overheat while actively riding, and I don't freeze while on a chairlift. The snowpants are probably helping, but a solid base/underlayer is incredibly beneficial.
Kathmandu 5 in 1 Jacket - This thing, has been phenomenal, this is my favourite item so far on this trip. This isn't a sponsored post, this is an item I paid for, and would pay for again if I had to. It was expensive, $450 Aud, down from $600 through their member program (thanks for the discount mum). But it is next level. As I said, it's a 5 in 1, it comprises of 2 jackets, a water resistant outershell, and a down inner, and the down inner can take the sleeves off to become a vest. It is versatile, warm, so far waterproof, snowproof and windproof, has a great hood with a peak AND has lots of pockets 🤩. Like this jacket, is next level, I can be out in heavy snowfall, stay warm and dry to the point where I've considered wearing it while snowboarding (it doesn't have a snowskirt though, not that it needs one for it's intended purposes).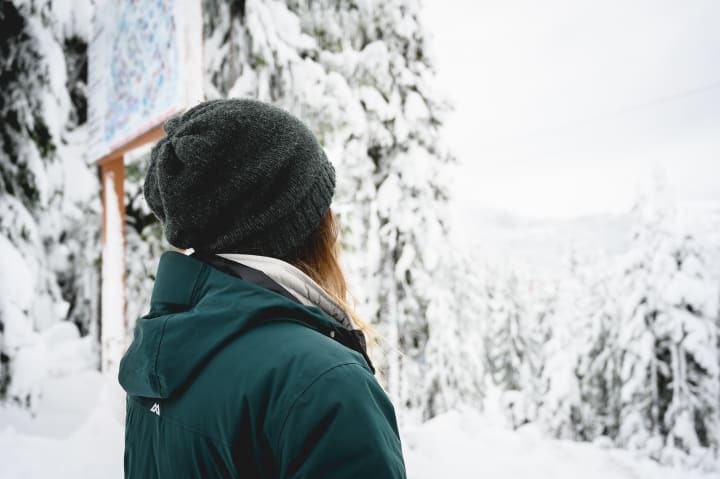 So why did I want to downsize, or pack on the lighter side?
I really dislike clutter, I am prone to losing things unfortunately, and sharing a hostel room can come with its own limitations on storage space (although we've been lucky). So it seemed like the ideal option, and I definitely feel like I could've gotten away with packing less. Overall though, I definitely value versatility in clothing over anything else, versatile clothing has more uses, and requires me to bring less. On that note, how do you pack when you travel? Are you mindful in what you pack? Or are you incredibly prepared for every potential encounter?
That's it for this week! Thanks for stopping by! Merry Christmas!
As always, if you've enjoyed this blog, or if you've found some benefit from this, feel free to share it around, drop a comment on the facebook post with this blog on my page, or if you're really feeling generous Vocal allows readers to leave tips. If you enjoyed this enough to buy me a coffee I wouldn't say no to a coffee donation 😍
If I've missed something or completely missed the mark, please feel free to let me know also, I do take constructive criticism onboard for future blogs!