Why Visit Thessaloniki?
5 Places to explore in one of the cultural epicentres of Greece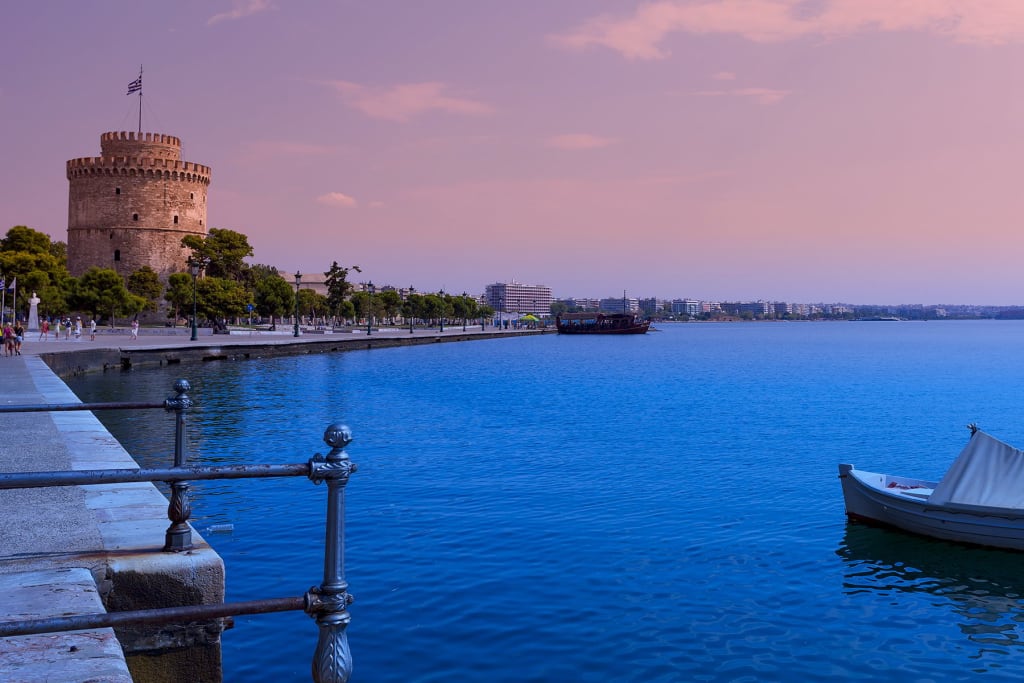 Thessaloniki is one of Greece's cultural epicentres. Located in the North of Greece's mainland, this vibrant city is a perfect blend of tourism and authentic local life. My family and I are from there, so it gives me great pleasure to share my love for this place with you.
If you have a keen eye for Greek culture, history, and a love of the Greek people, Thessaloniki is not one to disappoint. There are so many things to do! Starting with:
1. The Promenade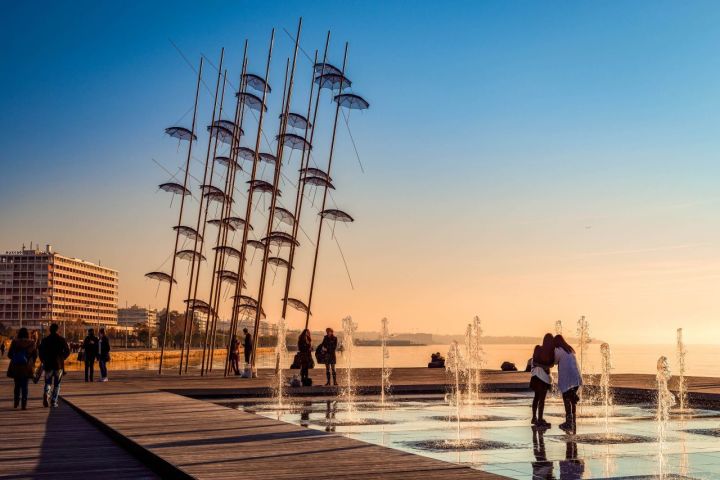 There is a reason Thessaloniki was declared Europe's cultural capital in 1997. The promenade is one of the most iconic features of Greece. Stretching out across the city's shores, the promenade is home to iconic architectural pieces and exciting activities.
The Umbrellas Sculpture (above), created by George Zongolopoulos, was added to the promenade in 1997. They have been there ever since, and are a perfect addition to Thessaloniki's natural beauty.
When my sister and I were younger, our grandmother would bring us here every summer to enjoy a long walk, followed by ride on a horse and carriage. This activity is still held in the summer months. We would sing songs, as the warm evening breeze carried the scent of freshly roasted corn on the cob, cotton candy, and the sound of traditional Greek music. Yes, there are stalls selling all of the above on the promenade!
You can also enjoy a ride in a boat along the sea, which turns into a floating bar at night. If you're lucky, the horizon will be clear enough to see Mount Olympus in the distance.
2. Lefkos Pyrgos (The White Tower)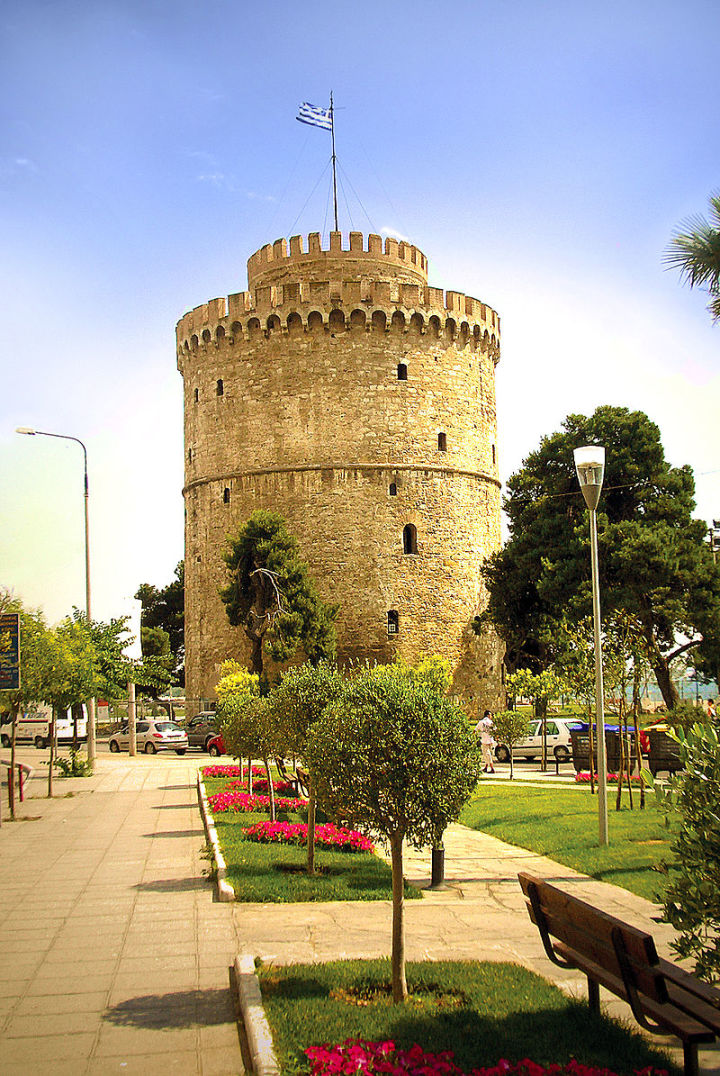 Lefkos Pyrgos is literally translated as "The White Tower." It has a great deal of history behind it, but perhaps not as pleasant as one would think.
The White Tower was once a prison when Thessaloniki was under Ottoman rule. Executions were carried out there, staining the tower red with the blood of the prisoners. It was known as 'The Red Tower' or 'The Tower of Blood' until 1912, when Thessaloniki was freed from the Ottoman Empire.
The tower was then painted white to represent the cleansing of the blood, hence its current name.
Now, you can experience beautiful views of the city by visiting the top of the tower. I have been on top of the tower myself. It is truly breath-taking!
3. Ano Poli (The Upper Town)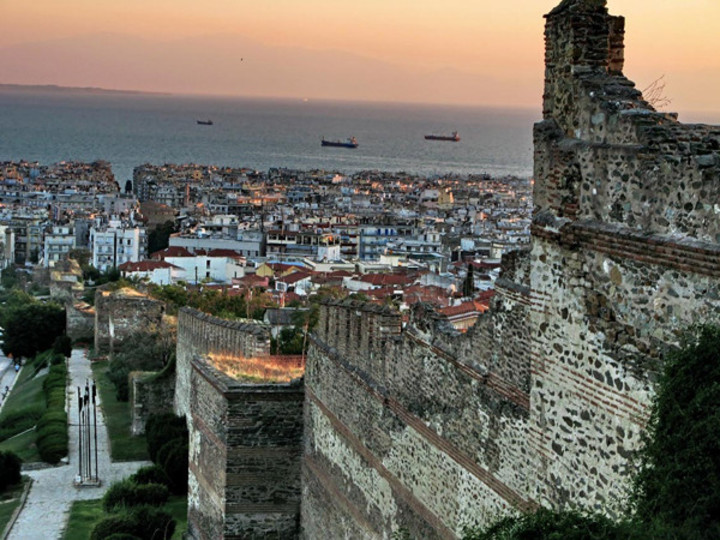 Ano Poli, literally translated as "The Upper Town," has kept its fully traditional Greek flare. It is the perfect place to experience local life, and is often referred to as the "second city" of Thessaloniki. The wall you can see in the picture above was a Byzantine fort. It is known as the Eptapyrgio, meaning "The Seven Towers."
Its narrow streets are charismatic and full of life, and its views are like no other.
One particular restaurant called Castra sits on the hill. You can enjoy a coffee and dessert with Thessaloniki at your feet. My family and I make sure to visit this restaurant every time we're in Thessaloniki. It's a must!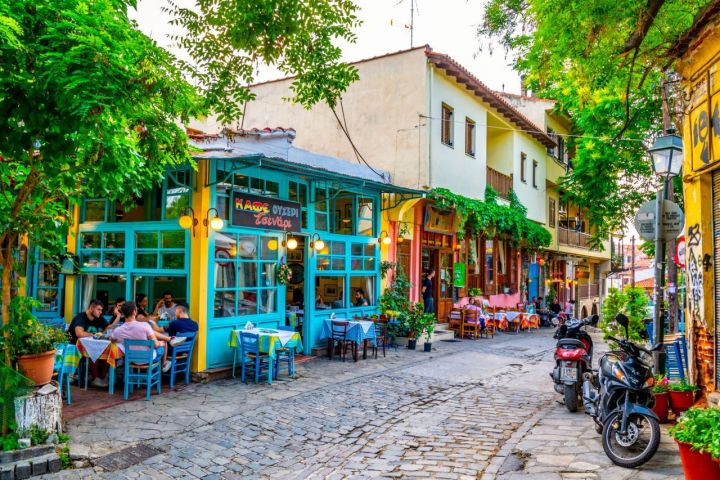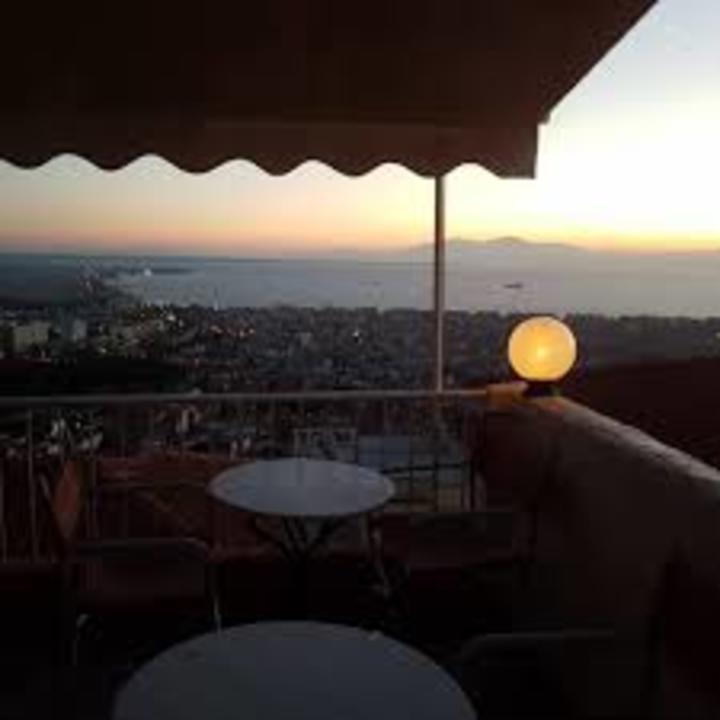 4. Aristotle Square

Aristotle Square is named after the great philosopher and scholar Aristotle.
This place is the heart of Thessaloniki. A plethora of high street shops, bars, and restaurants are at your disposal. If you're a shopper, this is the place for you!
My sister and I still spend hours here in the summer. Entertainers are dotted about the square too, playing music amongst a flurry of pigeons and excitable children.
5. Modiano Market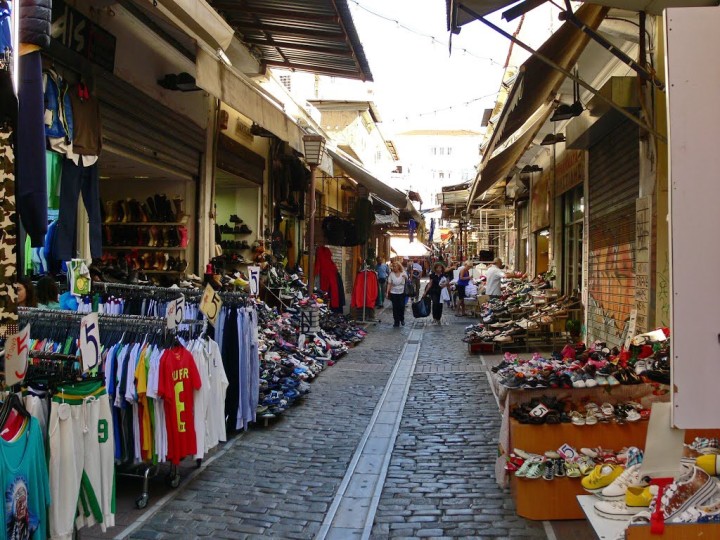 Think of something you want to buy for a good price. Got it? Modiano Market has it.
From fresh food to clothes, Modiano Market is the perfect place to have the local Greek shopping experience.
It's truly a sensory overload, the smell of fresh fruit, vegetables, fish and meats. People greeting each other and haggling for prices. An abundance of clothes, shoes and souvenirs on display.
My grandma and I would mainly come here for the food. We would get fresh fish and vegetables to make one of our favourite dishes... fish soup!
Thessaloniki is truly one of the many wonderful cities in the world that never fails to amaze. Whether you've visited Thessaloniki before, have never been, or are thinking about it, I hope this read was enjoyable for you!
Why not visit Thessaloniki?