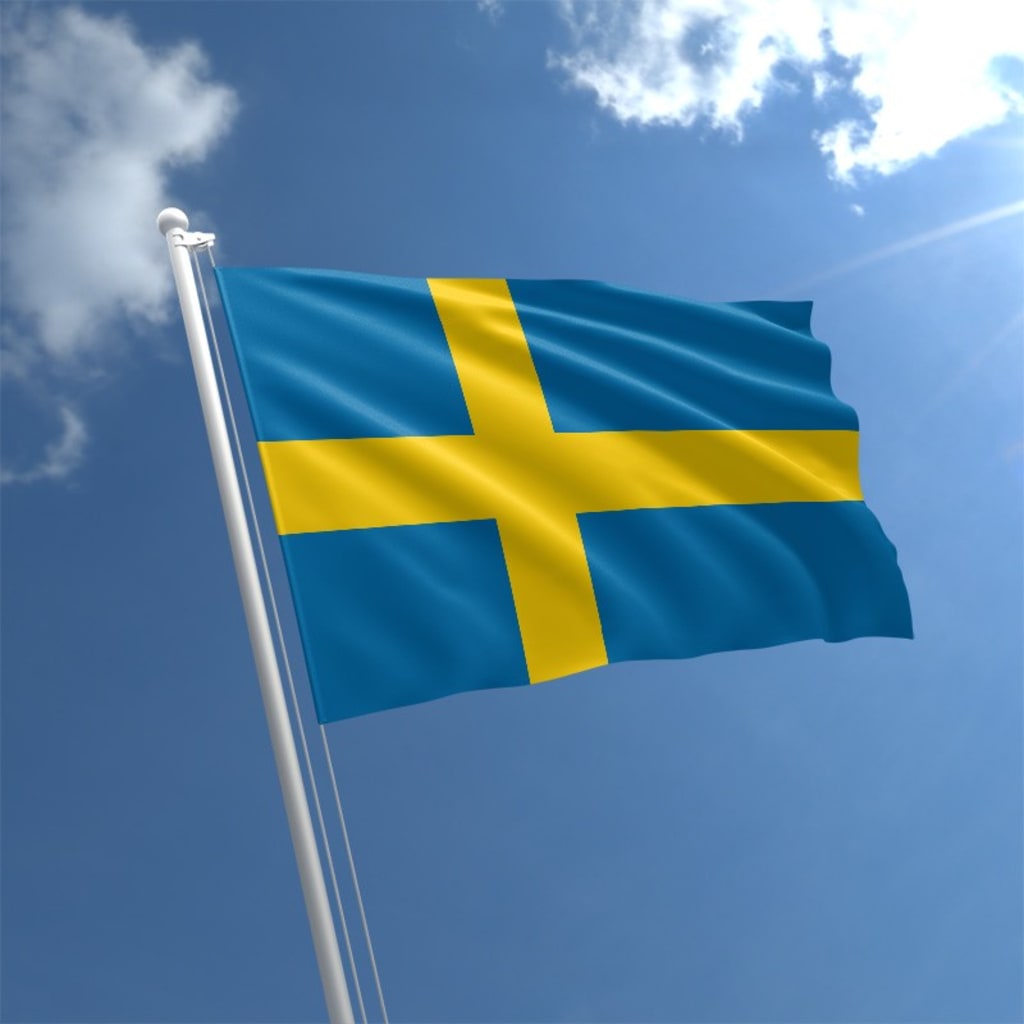 So, Sweden. A nation of 10 million people, a fine country located in Scandinavia, known for their vast coastline, dense forest area, free tuition….oh, and their fish. Now I'm not talking "the pet goldfish your parents gave you when you were 9" or the tuna you microwaved for lunch in the staffroom today (your coworkers hate you for that, by the way, jerk move), no way, this is the real deal. I'm talking about Swedish Fish. Has there ever been a type of fish that doesn't pale in comparison to the artificially flavoured, cavity creating deliciousness that are Swedish Fish? The answer is, of course, no. This just one example of the many things that just might make Sweden the greatest country in the world.
When it comes to proving this point, the stats speak for themselves. According to Simon Anholdt's Good Country Index, Sweden is officially the "Goodest" country, thanks to their contribution to global prosperity and equality, science and technology, heath and well-being, and to the planet and climate.
Speaking of the planet, take their flag as an example. If you've ever taken an art class of any sort, or ever finger-painted as a kid, you know that when you mix blue and yellow, you get green! That's right, the Swedish are all about green efforts. Their thumbs are so green, they rely mostly on renewable energy; only 20% of Sweden's energy comes from fossil fuels. Also, carbon dioxide emissions are some of the lowest in the world, since 83% of their electricity comes from nuclear or hydroelectric power. Sweden hasn't forgotten about wildlife preservation, they were the first country to establish a national park. The lives of their furry friends are of the utmost importance to the Swedish, they have top scientists working on new technology to reduce their carbon footprint even further; the Swedish government has even prioritized strategic investments in climate, as well as medicine and bioscience, and technology.
The focus on these areas has paid off well, for Sweden and the global community. Take a look at their pharmaceutical exports. One of the top Swedish medical innovations are asthma drugs Bricanyl and Pulmicort, and one of the world's highest selling medicines is Swedish stomach ulcer combatant Losec. Production and research of medical imaging equipment, orthopedic implants, and dialysis equipment used around the world is largely due to the efforts of Swedish biotechnologists.
Swedish ingenuity is not confined solely to the medical fields, Swedes are responsible for technology used all around the globe, that changed the world as we know it. Hey, the Swedish are basically superheroes, can you guess how many lives they've saved? A whopping 1 million. All because of a handy little Swedish invention known as the 3 point seatbelt. Yeah, they've been making sure you arrive home safely since 1959. Wow, 58 years of service, no wonder Sweden is so great. But they didn't stop at the seatbelt, some more products of Swedish innovation include the pacemaker, ultrasound imaging, the zipper, and HIV tracking to name a few.
How is the nation so strong in the research and development area? The Swedish government works hard to ensure equal access and opportunity for all of its citizens, and to create a fair and equal society. Under Sweden's Equality Ombudsman, a government group that strives to protect equal rights, Swedish society has no tolerance for discrimination of any kind. Sweden has even been described as the best country in the world for women, (BAV consulting and Wharton School of Business) they've never finished lower than 4th in the World Economics Forum's gender pay gap ratings, and they have extremely generous immigration policies. Because of this, Swedish society allows for any citizen, regardless of race, gender, religion, or sexual orientation to excel in their skill set without facing discrimination or barriers of any kind, even financial. With everyone given the opportunity for education and employment, the Swedish society gives more people the tools they need to become top scientists, doctors, researchers, government workers, engineers and developers for their country.
Education is valued very much in Sweden, so much so that university tuition is free of charge. Yep, that's right, there's no dark swirling cloud of student debt hanging over any heads in Sweden. They also offer progressive teaching methods from the start of a child's educational journey, with teaching styles and a curriculum that disregards traditional gender roles. Sweden aims to give all students the same opportunities in life regardless of gender or background. With these foundations, they create open minded, independent thinkers, and accepting individuals that will enter a society based heavily on human rights and the well-being of it's people.
In the 2017 World Happiness Report, Sweden was named the 9th happiest country on earth, which stands to reason. With all the opportunities and benefits provided in Sweden, how could someone not be happy, as they kick back and relax during their five weeks (at least) paid vacation from work, breathing in that crisp, carbon dioxide lacking air, without crippling student debt to worry about, dining on meatballs and Swedish berries all day? It doesn't get much better than that!
So next time you're looking to take some vacation time or for a change of scenery, consider the great country of Sweden as your destination! Oh, and always remember—in Sweden, regardless of gender, race, sexuality, or religion… you are the dancing queen, young and sweet, only seventeen.
Reader insights
Be the first to share your insights about this piece.
Add your insights