Guides
Why Not Stay in America's Oldest Inn?
The Beekman Arms Inn Oozes Historical Flare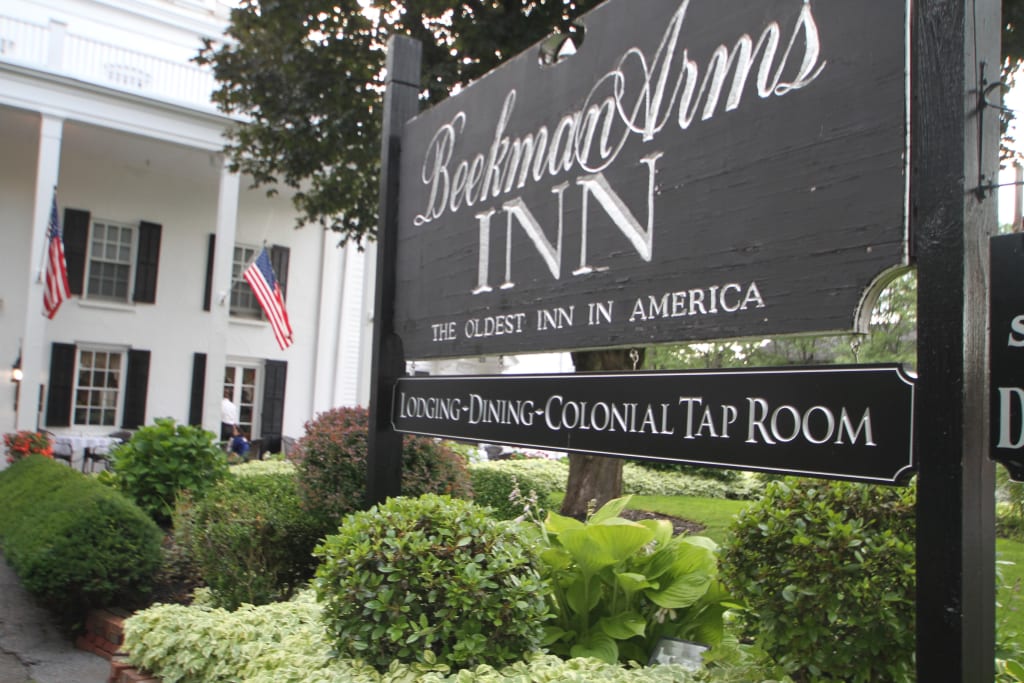 We used to go to Rhinebeck when I was a child—my grandparents had friends in the area and we always stayed in their old historical home, which came with an old fashioned red barn, that was also stained and came in a myriad of textures. Cows would be in the pastures and they had a horse, a rabbit and some chickens in the back. It was glorious and all of my memories of those visits were magical.
Over the last few years, we've been exploring upstate New York, Dutchess County, Hudson Valley and other parts of the Catskills and Adirondacks, especially as great family travel destinations. They are particularly inviting during the summer and fall months when the weather is great and you can dine outdoors, head to the beach and hike out in nature.
It was fun to recently get back to Rhinebeck which is nestled in Northern Hudson Valley, where there's no shortage of the great views of the Catskills, the Hudson River and beyond.
Rhinebeck boasts a strong Dutch History, and a thriving arts scene and it's not far from NYC or the Berkshires.
Rhinebeck is a great upstate destination for both arts and culture—they even have Independent Film and a ton of great restaurants, bistros, and a great locavore movement.
Little Rhinebeck is referred to as a village but feels more like a town, at least to me. Loved the specialty boutiques and discovered some really unique jewelry and lingerie, and they also have spa and beauty services there as well as holistic practitioners(there was a great shop with Asian materials, pillows, throws, bags and even singing bowls), home furnishings, books, stationery, kitchen shops and more.
We loved strolling along the two main drags which are loaded with tons of great shops and cafes. We had thought of staying in a B&B but we quickly changed our minds when we heard about the history of one of the inns based smack in the center of town.
History buffs will surely want to stay in America's Oldest Inn or if you simply love old world style properties and inns. We sure did.
The Beekman Arms Inn is the oldest inn in America and is located in the heart of Rhinebeck New York, a gem of an upstate New York destination in Dutchess County.
This 18th-century inn was renovated in 1918, which is when they added the ballroom which is still on the property today. Thomas Wolfe, who used to hang his hat there at retreats in the early part of the last century, ended up writing a novel in 1935, Of Time and the River, which I now want to get and read.
I also learned through a little digging and talking to the manager that President Franklin Delano Roosevelt was a frequent guest at the Beekman Arms. Story has it that he finished four political campaigns for governor and president talking from the Beekman Arms front porch—how cool is that?
Over the years, the inn has been quite the socialite place, from upscale parties, cocktail soirees and celebrations and they are also known for their Sunday brunches which we tried on our last day.
There's now a greenhouse in the inn as well; however, despite a lot of construction over the years, apparently very few changes have been made to the Beekman Arms' original structure, most notably their strong oaken beams and broad plank floors. I absolutely love the fire place in their hearth and the antiquated tavern which has been around since 1704.
Outside, it's about as traditional as it gets and this extends throughout the inside lobby, restaurant, lounge areas and rooms, including the Colonial Tap Room.
Flags hang from the front, facing Mill Street on one side. They have parking lots for both inns depending on what section you stay and there are plenty of great restaurants and cafes you can walk to during your stay, including The Tavern at the inn, where we had lunch on our first day.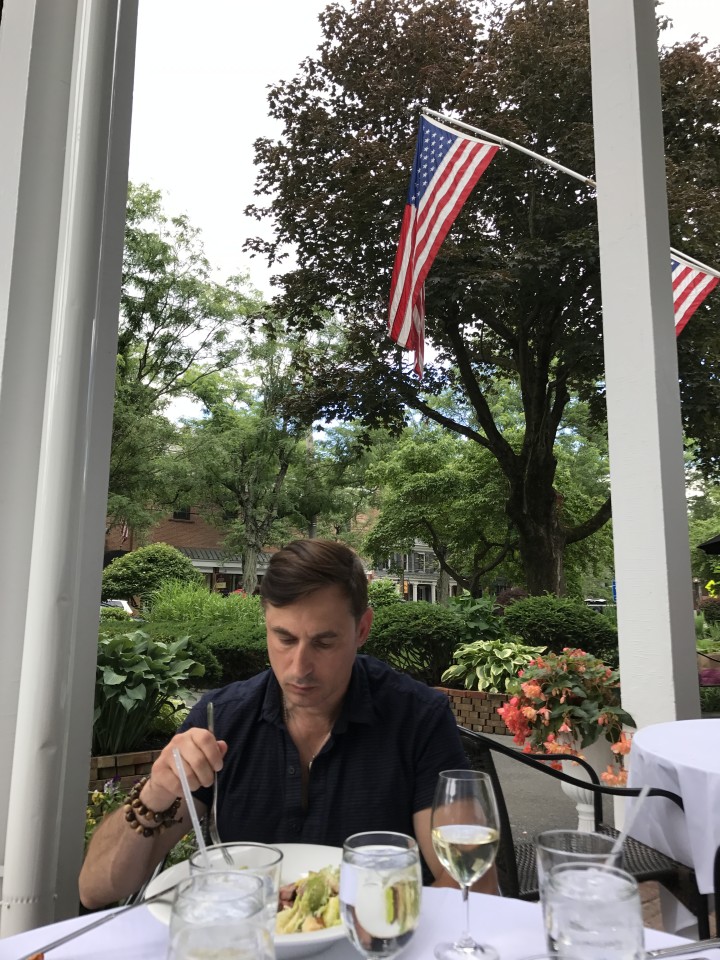 The accommodations on the upper floors of the original inn date back to 1766, although they have been renovated so you have all the luxury amenities of a modern hotel.
We stayed in The Courtyard which is where there are newer buildings surrounding beautifully landscaped grounds a couple of blocks behind the Main Inn. They are decorated in a country Victorian style and rooms have king, queen, or 2 double beds, and all rooms have fireplaces.
On one of the side tables in our room, there were two glasses and a bottle of sherry—nice touch! It reminded me of my colonial stays in upscale hotels in southern Africa where they almost always included a bottle of sherry and often whiskey or port in your room.
Sherry Inside the Rooms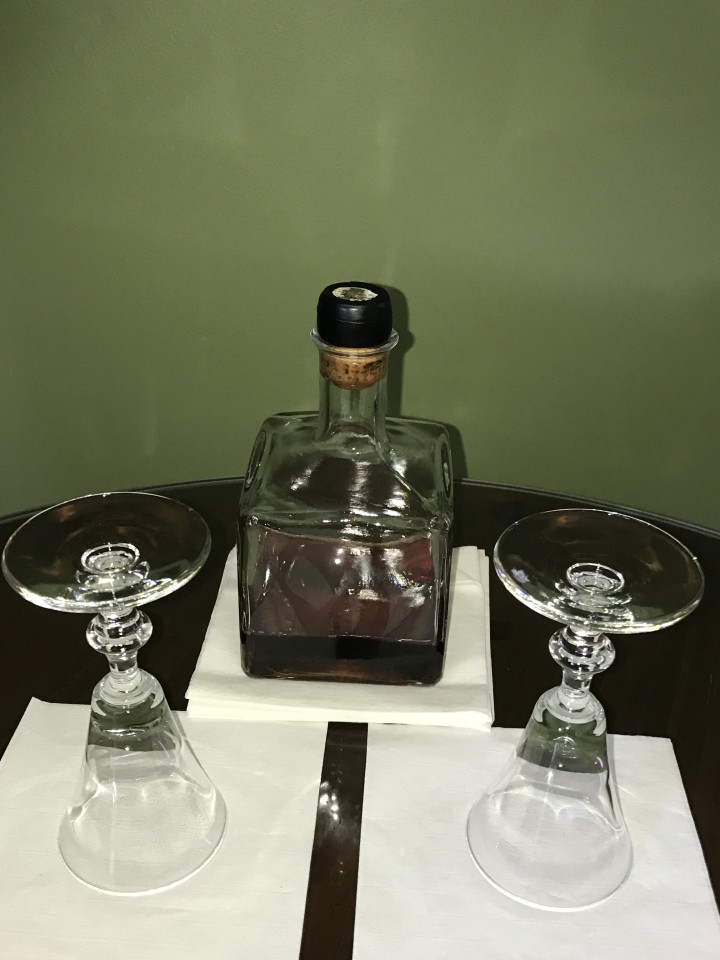 History & Space, a Rarity
You can also book a house, such as The Germond House, which dates back to the mid-1800s. Germond House accommodates four junior suites, each with a bedroom and separate sitting room and a gas fireplace in the bedroom or living room. The building maintains a lot of its original charm and is a great option for a quiet getaway.
Dining at the Beekman
They have plenty of options for healthy eating (salads) for brunch as well as seafood, meats, and fabulous desserts. We ordered a few salads to share, including the kale, which they made with toasted pumpkin seeds and roasted grapes, a classic Caesar and a Chicken, and Fruit salad, which included grilled chicken, romaine, strawberries, blueberries, orange, grapes, pineapples, and pecans. And of course, their carrot cake was to die for.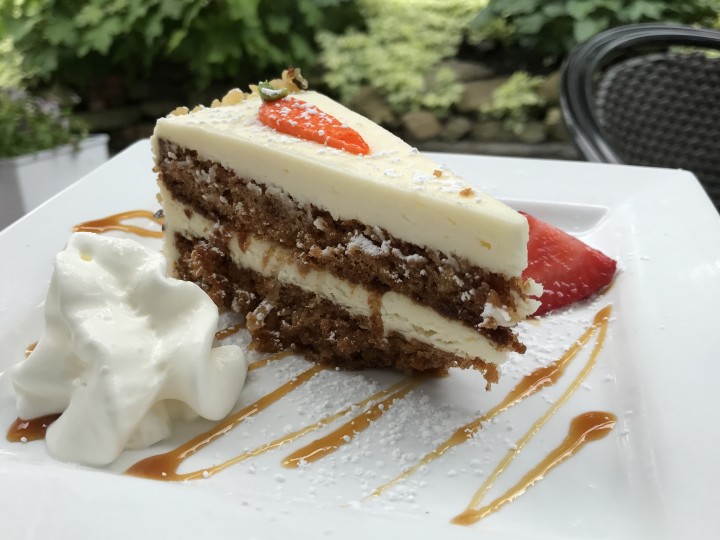 I always stop into the Beekman Arms Antique Barn when I come to the area (my third time since childhood) and love everything in there. You can get some good deals if you scout carefully and know what you're looking for, even jewelry. The barn features over 30 dealers and is located directly behind the Main Inn. And along the main drag, there are plenty of fabulous Rhinebeck restaurants to try out.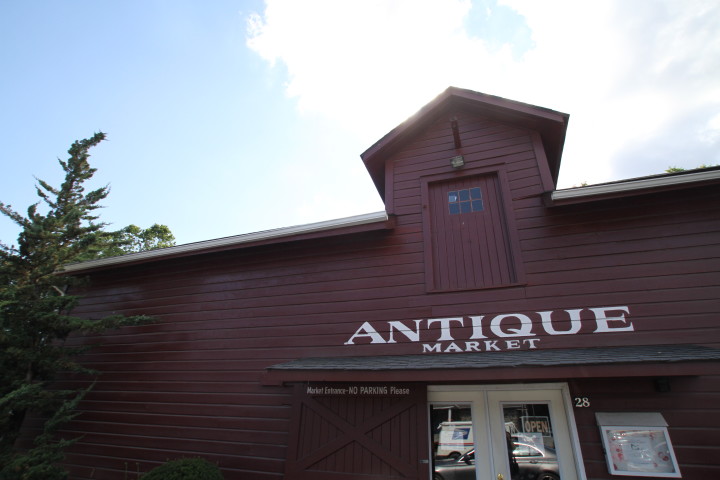 From the outside, approaching the Inn from well known Elm Street.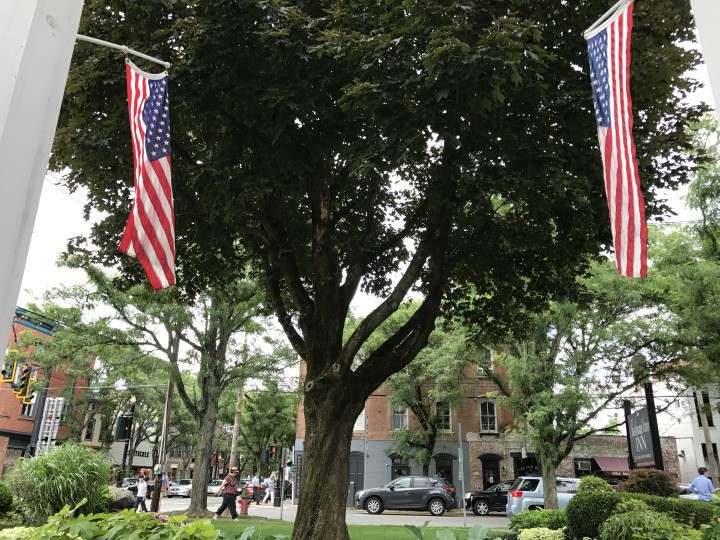 History and great design inside the rooms.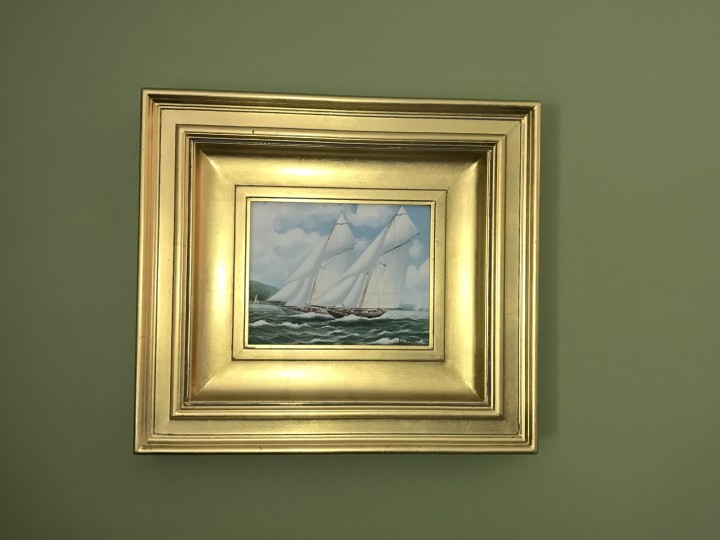 DETAILS:
The Beekman Arms Inn & Delamater Inn
6387 Mill Street
Rhinebeck, NY 12572
(845) 876-7077
http://www.beekmandelamaterinn.com/
______________
Note: We were hosted by the inn but all opinions expressed are entirely my own.