Why It Is Important to Leave Home to Realize Where You Really Belong
With the world so diverse and vibrant, it is a shame to be caged, while the sky is free to fly high.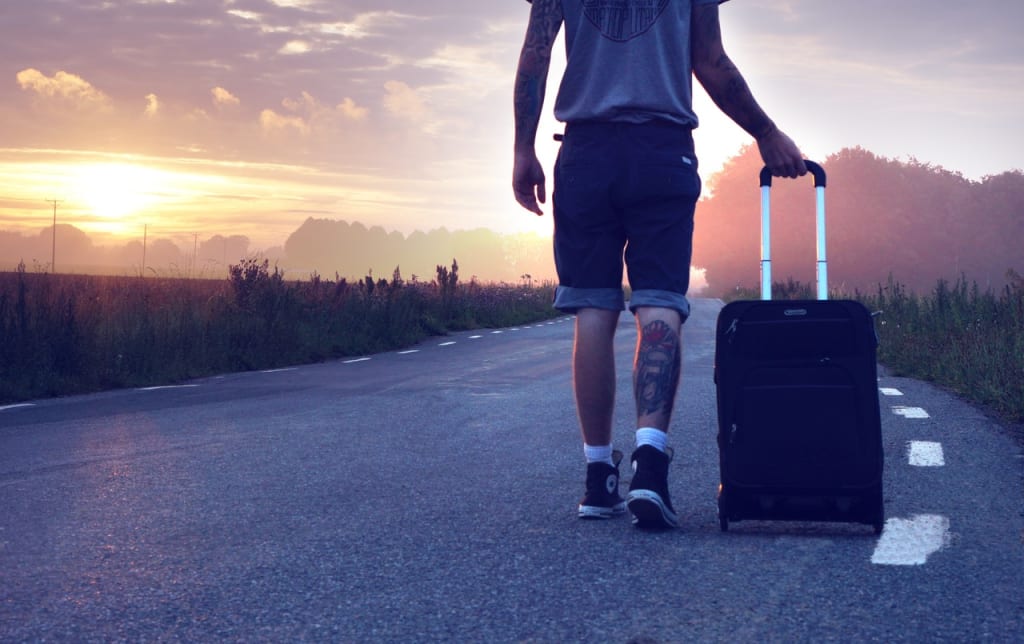 We live in a global society today. Everywhere we look, we hear stories of people who are traveling and finding their purposes in life. Today, the smartphone screen shows something that is happening on the other end of the world, oceans, and mountains apart.
Robert Bellah once said, "Leaving home in a sense involves a kind of second birth in which we give birth to ourselves." And, he was unquestionably right.
Now, there are different kinds of people around us; the ones who move away for college or work, and those who have always wanted to leave home to explore more of the world. Finally, there are those who got so comfortable in the ways of their living that they do not want to change a thing.
However, these comfort zones are the most dangerous things one could settle into. Why so? Because it is atrociously beautiful that many are scared to stir and defile its beauty. Especially for a young adult, this is the most damaging thing to do to themselves.
When we talk about leaving home, we don't mean merely the physical address. It is good to be challenged, to be questioned about thoughts that could change your entire belief system. If you are looking for more reasons, here are a few that should be compelling enough.
To Start Fresh
While joining college, the one thing to look forward to is the new beginnings. The college works are piling up and writing endless assignments seems to be frustrating. You could often seek the help of services with an easy button, write my college essay for me. With professional writers to assist you with academic writings, such services usually are a boon and consistently reliable. But life is not always like that nor does everybody have simple solutions.
Whether it is a bad college experience or a quarter life crisis, we have all wanted to move on and get new beginnings away from home for ourselves. What better than leaving the nest to do that? A whole world awaits.
To Be Independent
Move away from the support system—that is the only way to be truly independent. There is an indescribable sense of achievement in living by yourself, cooking for yourself, figuring out how to fix the many things that go wrong with it. All these little things would contribute tremendously to personality development and confidence that is going to be greatly helpful in the later stages of life.
To Meet New People
Yes, it is a bit scary to go to an unfamiliar place, a new country with new people, new setting and sometimes even a new language. Nevertheless, there is also the excitement of meeting new people and exploring a new culture. One might even feel associated with the people they meet on road much more than those back at home.
To Diversify Perspectives
As long as you are restricted to one place or one community, the scope of broadening your perspective becomes minimal. Some of the most narrow-minded people you come across are those who have never seen the world, nor have experienced things that could alter their perspectives. Meeting new people with different mindsets coming from different backgrounds will influence and inspire in many ways.
To Value Everything
One of the most significant revelations you will come to after leaving home would be to realize how important whatever was left behind is. You will start to value family and relationships more. You will begin to appreciate whatever little things your parents did for you, even those you found annoying once.
Moving to a new place is about being brave and embracing the change. The purpose might be different—let it be to conquer one's self or prove it to the world. But it will teach you to choose between right and wrong and fight against all the odds. It would be a fantastic opportunity to appreciate others and their lifestyles in the most positive manner.
Now for those who are still thinking, "what if things go wrong?" let it be. At least you would be enriched with an incredible learning experience. You can go home and proudly tell your experiences to your friends. And one day, when you look back, you will realize how much those adventures influenced you to become the person you are.
Reader insights
Be the first to share your insights about this piece.
Add your insights