Who's Up For A Road Trip
Places To Go You'd Never Think Of On Your Own
Covid-19 is finally starting to be under control, and travel restrictions are lessening every month. With any luck, by 2022, we will be back to a normal, or as close to normal as we can be, post-pandemic world. I don't know a single person that doesn't want to see that happen. As Travel restrictions eventually come to an end, it's time to think about those long-postponed travel plans.
Whether you're a jet-setting adventurer with resources to travel the world, the occasional weekend in Vegas type, heading out to a comics convention, getting in the car, and road-tripping across the country, we'll hopefully be free to travel soon. So, where are you going? And, how will you get there?
When I think of traveling, I think of taking a road trip. The invitation of the open road, the thrill of the unknown as you travel to your destination, and the freedom to keep your own schedule are all so inviting. Road trips can be more fun than anything else because of all the intriguing possibilities you'll stumble across. Different cultures in our own backyard, different people and traditions, and some of the oddest names of places in the world, short of visiting Fart Russia.
Satans Kingdom, Massachusetts
When planning a trip next year, why not take a little time on the East Coast and visit the beauty and wonder that is Massachusetts? Stocked with historical significance, there are plenty of things to see and do while in Massachusetts. Perhaps take in a Red Sox game. Enjoy some of the finest dinings in the country or go by Cheers, the famed bar where everyone knows your name. If that doesn't suit you, then consider exploring the state.
Near the Vermont border, nearly Franklin County, Satan's kingdom is an unincorporated community in the town of Northfield Massachusetts. Separated from the eastern part of Northfield by the Connecticut River, the name unofficially comes from an old story about a preacher who once gave an incandescent sermon. Speaking about the damnation of hell's fires to the people in attendance, many were stunned when they left the church building, seeing that a forest fire was burning on the other side of the Connecticut River. While there may not be much to the paranormal overture of the event, it's left the small and quirky little town with something to talk about.
Hell, Michigan
If you're one of those that have wanted to see Hell freeze over, visit Hell Michigan when the Highland Lake dam gets icy, often causing the water flow to come to a halt. During the summer months, the town hosts a "Satan's Holidays" festival and road race called "Run to Hell."
October in Hell is called Halloween in Hell and is a celebration. The towns' name comes from the year 1841 and came to be when a settler, George Reeves, found this low, swampy place in the southeastern part of the state. When asked what the town should be named, Reeves said, "I don't care, you can call it 'Hell" if you want to."
Santa Claus, Indiana
Looking for something a little cheerier than a trip to hell or spending time in Satan's Kingdom, then why not give Indiana a visit. The state has a city named Santa Claus and boasts that it is America's Christmas Hometown.
It may feel like Christmas every day in Santa Claus, Indiana. But, the origin of their holly, jolly name wasn't so festive. The legend goes, the town was named Santa Fe. In 1896, when the people of Santa Fe wanted a post office, postal authorities reportedly told them they had to pick a new name as Santa Fe was already spoken for. Someone offered up Santa Claus, and the postal service agreed. To their dismay, kids began sending letters to Santa Claus, Indiana, regularly.
Intercourse, Pennsylvania
Where do you live? Intercourse! It's just funny to think about all the wordplay that the name of this unincorporated community in Leacock Township suffers from. Again, if you're looking for something a little more upbeat than Hell or Satan's Kingdom, try Intercourse. Apparently, PA 340 will get you there.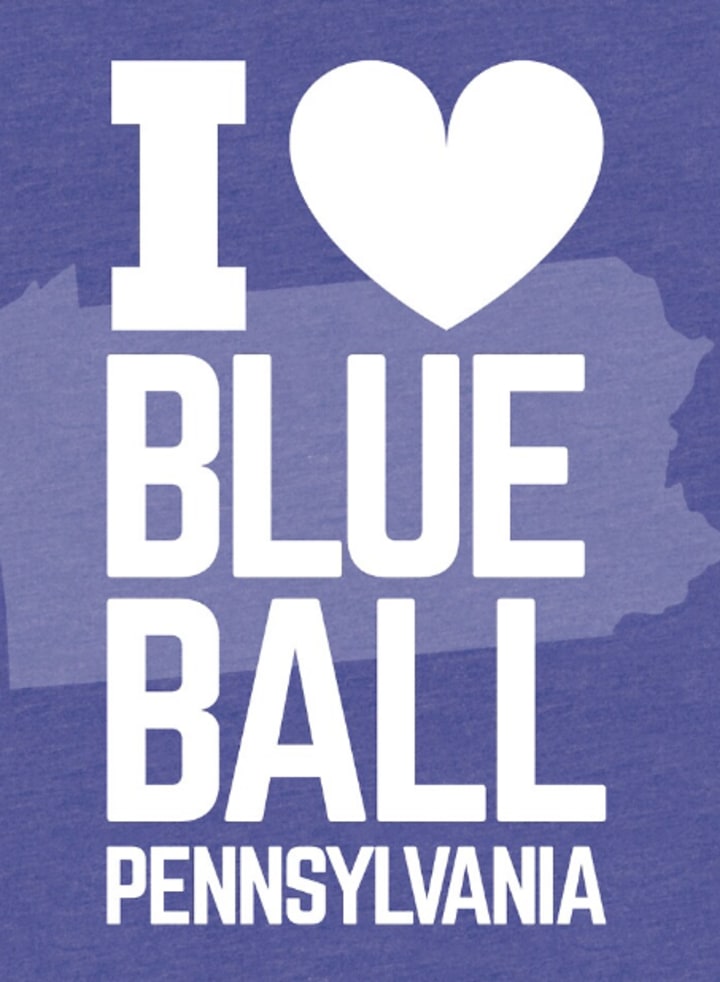 Blue Ball, Pennsylvania
What would a trip out east be without swinging through and checking out Blue Ball, PA. The town's name often gets attention due to what it sounds like. Pennsylvanians have a sense of humor as this town joins a list of towns in the Pennsylvania Dutch area of the state that includes such doozies as Intercourse, Bird-in-Hand, and Virginville in a list of suggestive and humorous names.
Well, there you have it. The names of these cities in the United States make the idea of a road trip and humorous pictures to remember your adventure sound like a fun vacation. There are many others that are just as good, so if you're down South, consider visiting Georgia, specifically to visit Climax. If you're up north and looking, there's an unincorporated little town in Wisconsin that's named Spread Eagle. If you don't mind getting dirty, and no I'm not making this up, visit North Carolina and take a trip to Boogertown.
Wouldn't it be fun to just take a year and see all the oddly named cities in the country? Now, that would be a story to tell.
**********************************************************************
Do you have a story to tell? Do you think about sharing it with the world? Would it be nice to make a small residual incoming doing so? If so, click on my link to Vocal+ and check out the deal available to you. And, if you enjoyed this piece of work, consider clicking on the heart below. There's a tip option available for people to support writers, and while it's always appreciated, it's not a requirement.
humor
About the author
I have always enjoyed writing and exploring new ideas, new beliefs, and the dreams that rattle around inside my head. From the current state of the world to the fantastical ideas of science I've enjoyed exploring them. Time to share them.