Where to Take Your Children When Visiting New York City
Alexis Azria's recommendations for family-friendly places to visit in NYC.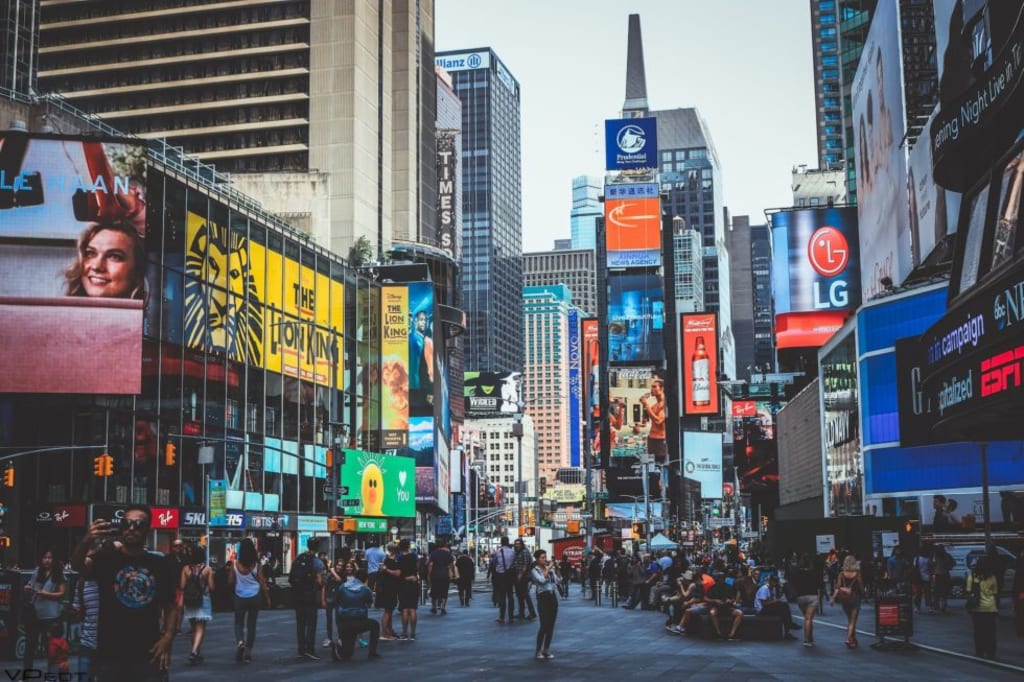 Visiting the Big Apple with Your Family
New York City is a fantastic place to bring children. We have Broadway, the Statue of Liberty, Yankee Stadium, and even the Museum of Ice Cream. In addition, America's history is embedded in every district. For example, George Washington lived in the presidential mansion on Cherry Street during New York's two-year reign as the country's capital. Our 21st president lived on Lexington Avenue between 28th and 29th streets, where the famous Kalustyan's food store has been since 1944.
As a mom and former educator, I raised my daughter in Manhattan, where she experienced our bustling streets filled with active movie sets, impromptu concerts, subway performers, and food from around the world. In addition, we introduced her cousins and friends to parts of the city that tourists overlook. So below, I've listed the must-sees for children and teenagers and other fun places.
The Best Museums
American Museum of Natural History
The American Museum of Natural History is one of the best museums, if not the best museum for children in New York, and a perennial favorite with our family. As you enter the Theodore Roosevelt Memorial Hall, you are greeted by a Barosaurus protecting its young from an attacking Allosaurus. Then, your family can explore the permanent exhibitions featuring massive dinosaur fossils, ocean life, and gems and minerals. The museum holds over 34 million species, and scientists worldwide come for research. Since it's a timed entry, you must reserve it online. Also, download the museum's map. Kids will want to explore every nook and cranny.
The Iconic Statue of Liberty and Ellis Island
Millions of people visit the Statue of Liberty every year. This iconic landmark by Frédéric Auguste Bartholdi sits on Liberty Island in Upper New York bay and is a short ferry ride from America's most famous immigration center, Ellis Island. Between 1892 and 1954, more than twelve million immigrants passed through the U.S. immigration portal, and approximately 40% of Americans can trace their ancestry to Ellis Island. Purchase your tickets online and prepare to spend 2 to 4 hours visiting both sites.
The Intrepid Sea, Air and Space Museum
Launched in 1943, the former aircraft carrier USS Intrepid fought in World War II, surviving five kamikaze attacks and one torpedo strike. It was decommissioned in 1974 and today is berthed on the Hudson River as the centerpiece of the Intrepid Sea, Air & Space Museum. In addition to the Intrepid, visitors can see the Concorde, the submarine Growler and the space shuttle orbiter Enterprise. Many of the volunteers are veterans who have a deep personal connection with the exhibits. Purchase your timed tickets online and note that U.S. military and veterans receive free admission to the Museum.
The National Museum of the American Indian
The National Museum of the American Indian is located in the historic Alexander Hamilton US Custom House at One Bowling Green in lower Manhattan. It is free, and the permanent exhibition holds 700 works of Native art from throughout North, Central, and South America, demonstrating the breadth of the museum's renowned collection and highlighting the historical importance of many of these objects. And it's very near to New York's oldest and most historic bar and restaurant, Fraunces Tavern. The tavern was established in 1762, a National Landmark building that once served as a watering hole for George Washington.
The Children's Museum of Manhattan
This museum is a parent's godsend, opening seven days a week. CMOM welcomes more than 350,000 visitors annually and focuses on early childhood experiences. Their exhibits for 3 to 8-year-olds could include discovering different countries, the process of art, making music, or going on adventures with Dora the Explorer. Kids love its many activities and other themes.
The NY City Fire Museum
The NY City Fire Museum opens Wednesdays through Sundays and is located in a renovated 1904 firehouse at 278 Spring Street, between Varick and Hudson Streets, in Manhattan's Hudson Square district. I highly recommend the safety education tour designed to teach people how to prevent fires at home and protect themselves should a fire occur. When the fire safety portion of the time is complete, the children are given a historical tour of the Museum's first floor, "The Evolution of Firefighting," by a retired New York City firefighter. The entire program is only about an hour, but many of my daughter's friends still discuss visiting this museum.
Broadway and Off-Broadway
For inexpensive tickets for Broadway and Off-Broadway shows, check out todaytix.com or visit the TKTS discount booth in Times Square. You can find a wide array of Broadway and Off-Broadway musicals, plays, and dance productions on sale daily at 20% to 50% off regular prices. My two favorite off-Broadway shows are STOMP and the Blue Man Group, where each explores music and percussion. Both shows are engaging, experimental, and fun for the entire family.
NYC's Little Italy and Chinatown
I love bringing visitors here. Mulberry Street is the heart of Little Italy. You can find Ferrara Bakery and Cafe with their legendary cannoli, Lombardi's pizza, considered America's first pizzeria, and Di Palo Fine Foods, where you will find the best mozzarella outside of Italy. In Chinatown, walk through Canal Street and visit New Kam Man market, a specialty Chinese grocery store with beautiful dishware. Nearby you can also visit the Mahayana Buddhist Temple.
NYC at Christmas
This is my favorite time of year in NYC. I love walking down Fifth Avenue and seeing the extravagant Christmas displays. Tourists throng to view the tree lighting at Rockefeller Center and ice skate. You can see the Rockettes perform in the Christmas Spectacular at Radio City Music Hall or New York City Ballet's Nutcracker at Lincoln Center. Restaurants are usually full at this time of year, so make reservations on OpenTable.com.
Before visiting New York, check nycgo.com for the latest updates, news, and savings for the city's attractions.
Your family will talk about their visit for years to come.