Where Blue Birds Fly
Second Place in Hometown Feature Challenge
A murmur of a lost childhood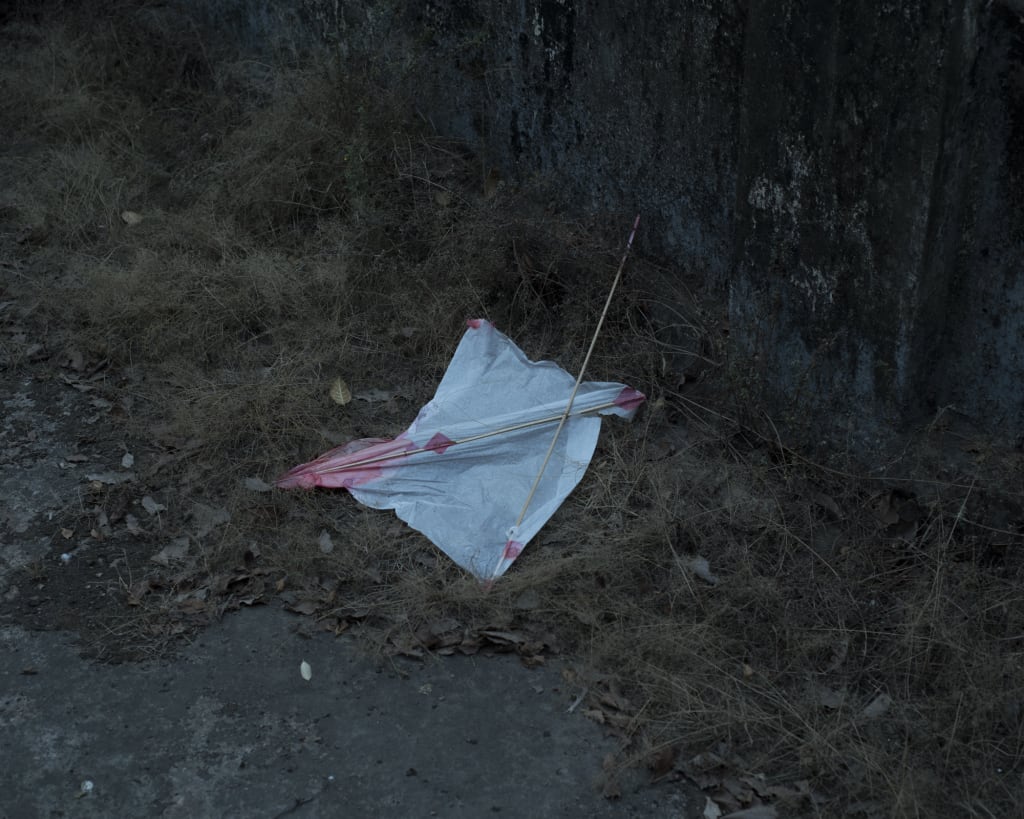 I was born in the 90's in a joint family of Dhaka city. If you are from Dhaka, you probably know what a rooftop is. It's theoretically almost always an empty corner on top of a building, but if you are truly from Dhaka, you know, it's so much more.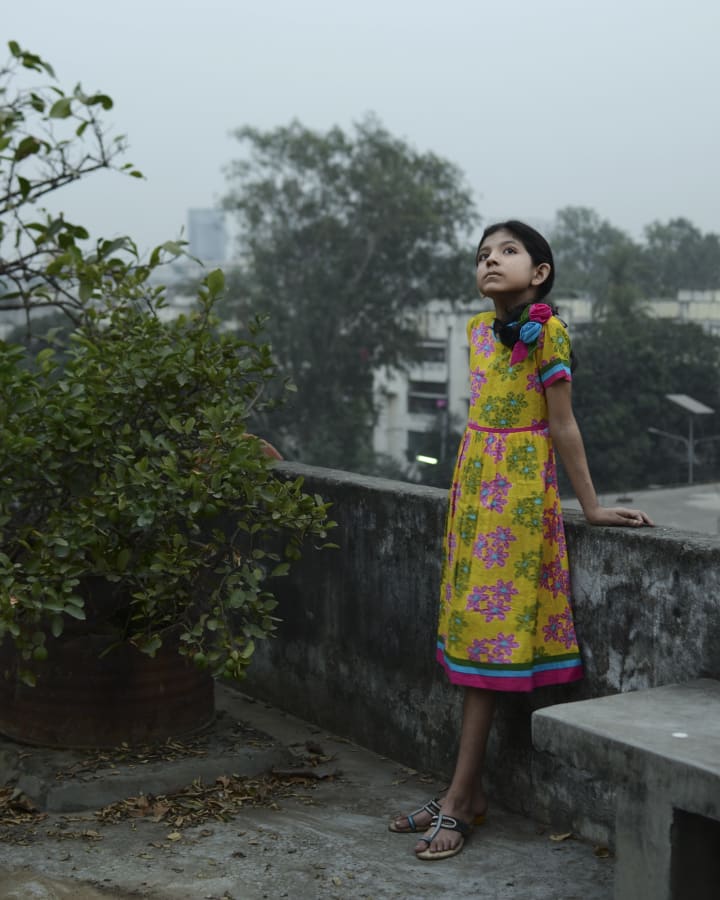 We lived in a red old building that was build by my grandfather. In that building I lived with five of my cousins and later my brother was born so that makes us six. For us, the safe place, the hiding place, the meeting spot, the playing spot, all of them was just one. The rooftop.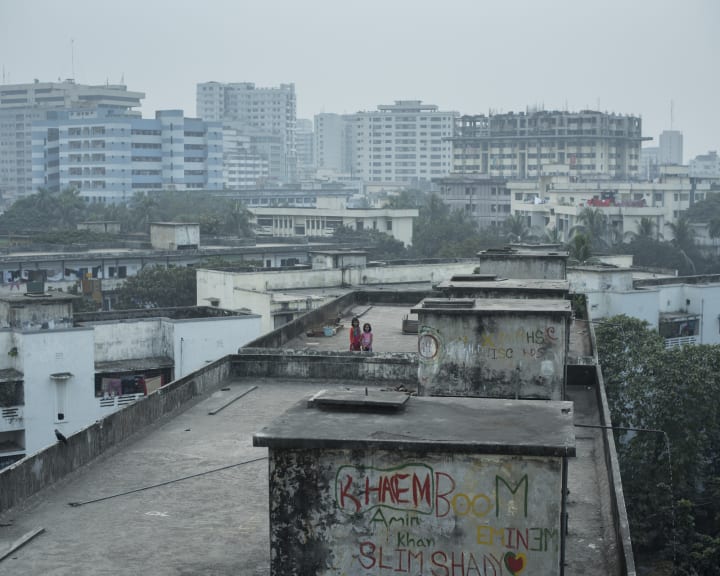 When we were little we used to go to the rooftop every evening. The times there was a power cut at night Maa would arrange shitol pati (an eastern rug) for us to rest on and count the stars. When it rained, it was as if a ritual for us to take the stairs and get soaked under the sky. The trees that baba and Mejho Mama (maternal-uncle) planted over the years used to be our climbing spot. That's where I first learned about trees having the life and possibly emotions!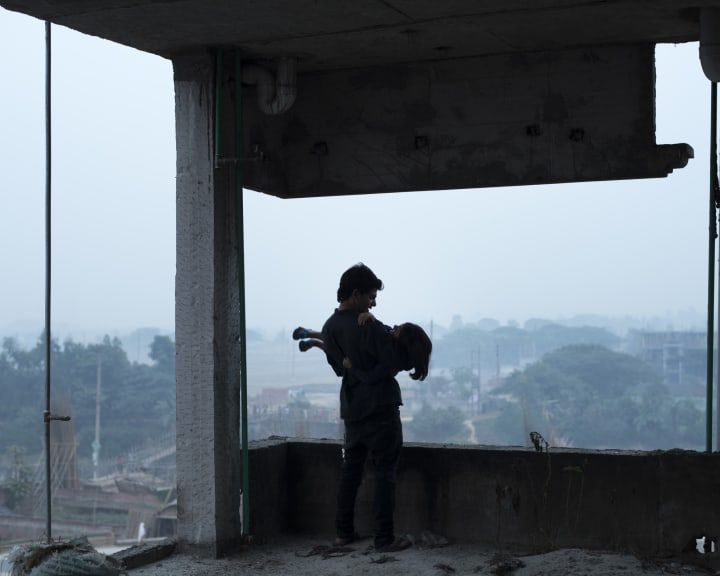 The times the wind blew we flew our kites and when we ran out of kites we tied polybags and flew our handmade parachutes. Looking back, it feels like I spent a lifetime on that old rooftop of ours. It was inseparable from our apartments; it was a part of the home.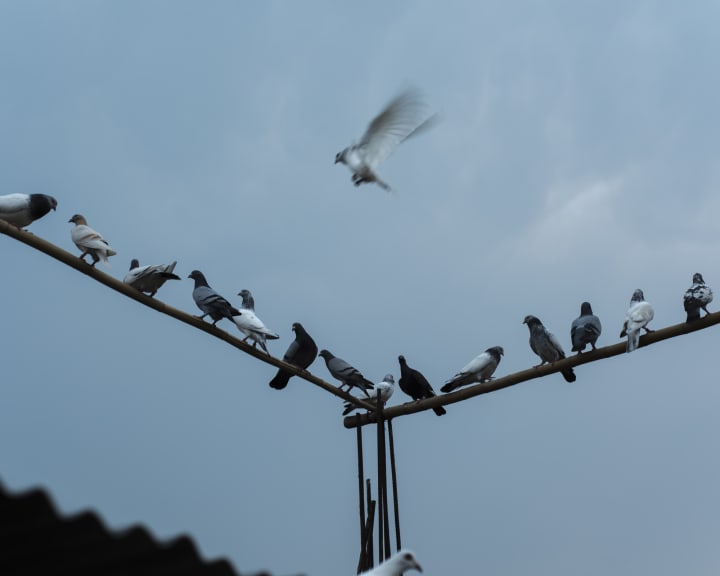 I wasn't the only child on the chest of Dhaka growing up on a rooftop! When I started taking pictures of different rooftops of Dhaka city, my intention was to go back to my lost childhood. But in every rooftop, I found traces of stories. I relived a new childhood, a new memory.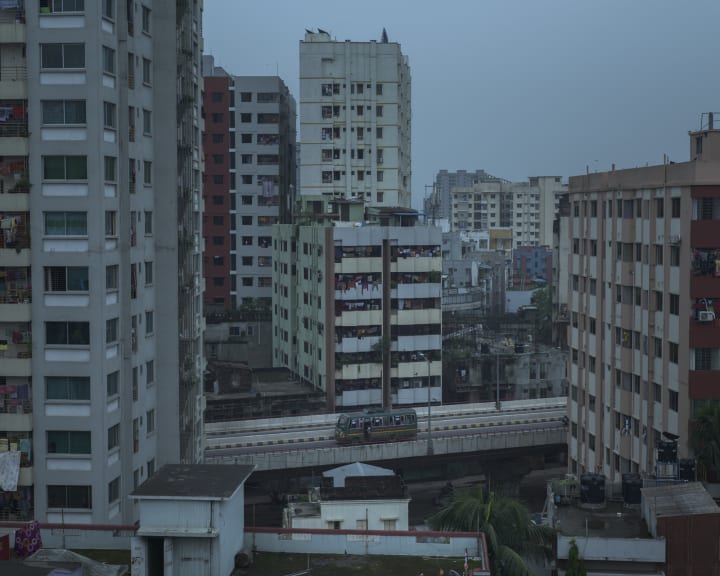 Almost all the buildings of the city carried a space where one could just be. Watch the sunset perhaps, as the city starts to slow down. Under the tinted blue sky, to watch the pigeons take their last round before returning home. I could see the whole city from some rooftops, and from others I could see more buildings blocking the view!
Every rooftop kept a journal on their body, their age was visible in the cracks of the cement. Some cracks had plants growing from them with the potential of a forest! Some cracks had been fixed by newly applied concrete.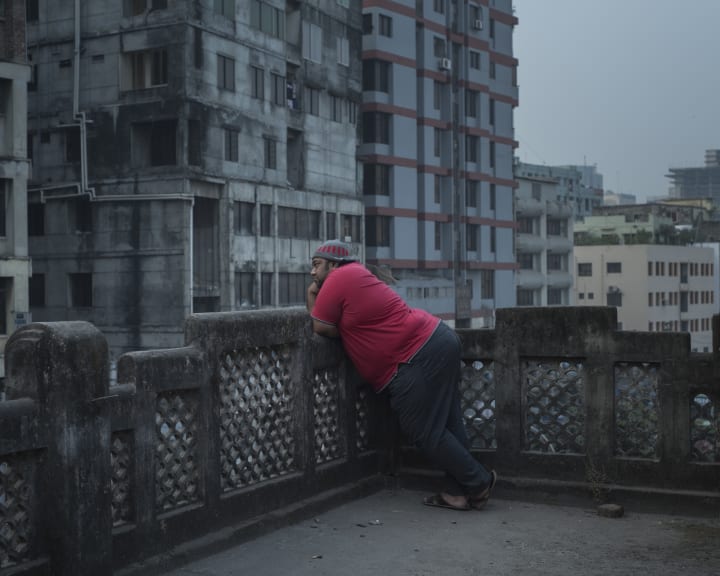 The rooftops spoke of the residents of the buildings too. Some of them had a good taste in gardening, some transformed it into a colony of pigeons, some played there and some would even sleep! And then there were the others, who had never visited.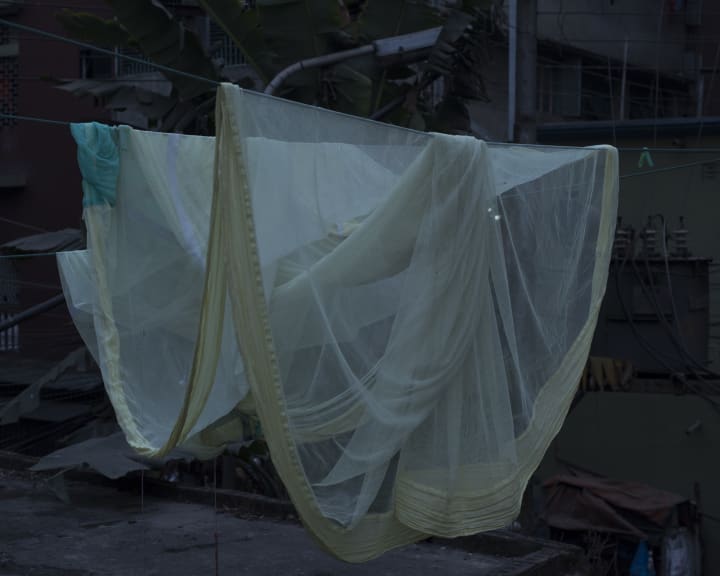 In old Dhaka, the buildings are constructed back to back, hardly any breathing space in them, the buildings look like as if they are hugging each other and it's possible to climb one rooftop to another. And the lives there, are happening. Almost every rooftop was made personal with a touch of their residents. The neighbours are more connected to each other, just like the buildings are.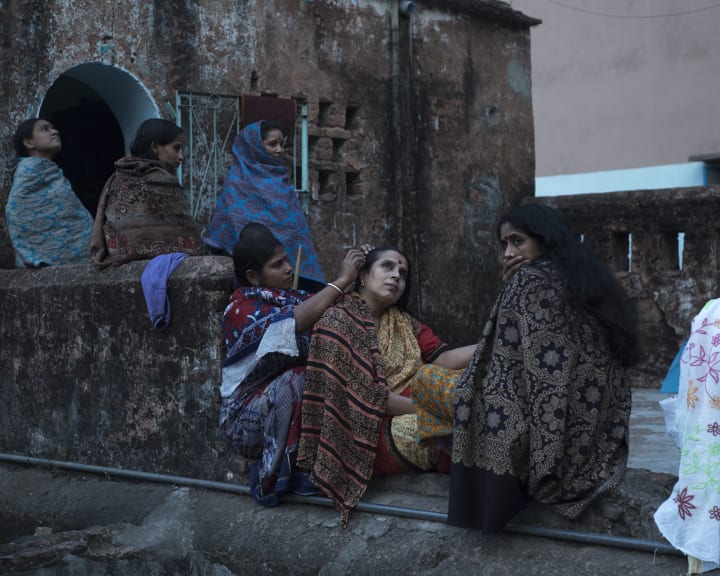 On the other side of Dhaka, buildings were growing higher and higher, they all looked the same and for some reason from the rooftops, everything looked a little disconnected. The city seemed busy growing and there was no time to spare.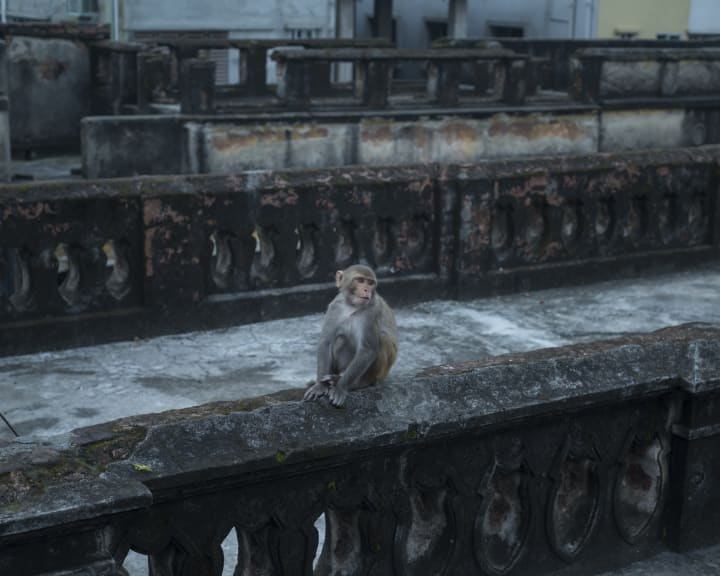 I wanted to know if, like my childhood, there was any child left, who still plays on the rooftop? With the growing population and ever-growing high rises, was there another being living in the heart of Dhaka who still counts stars on a lazy evening? Does a teenage boy still throws a chirkut (small love letter) to a girl he only knows by face and rooftop? Does a group of housewives still rush to finish all their chores before sunset to bring each other the stories of their day? Do blue birds still take a last flight before heading home?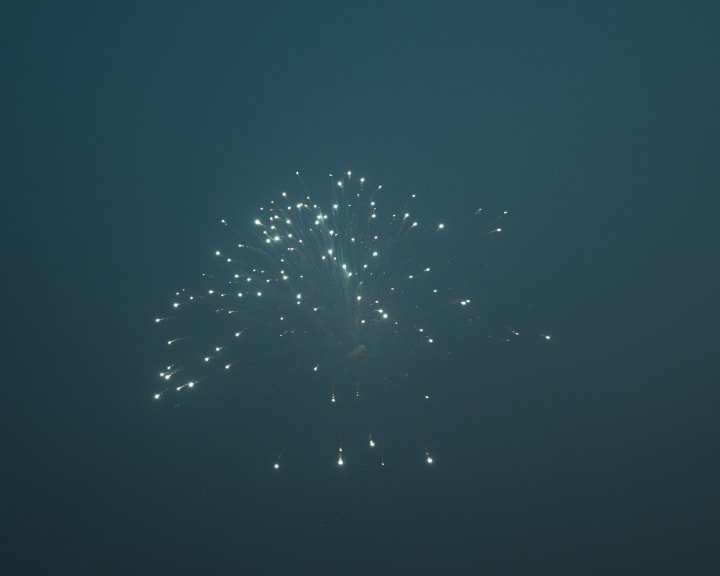 All of this I am writing from the comfort of my queen sized bed where I sleep alone in the cold nights of Michigan. I have moved here almost five years ago and for now, home is here. And home is there too, in Dhaka, where my husband lives. Where my childhood flies a polybag carelessly to dance with the wind of change.
humanity
I am an artist born and raised in Dhaka, Bangladesh, and currently nesting in Michigan, USA. The inspiration of my work is deeply rooted in the idea of 'Home'.
https://www.homayraadiba.com
Receive stories by Homayra Adiba in

your feed