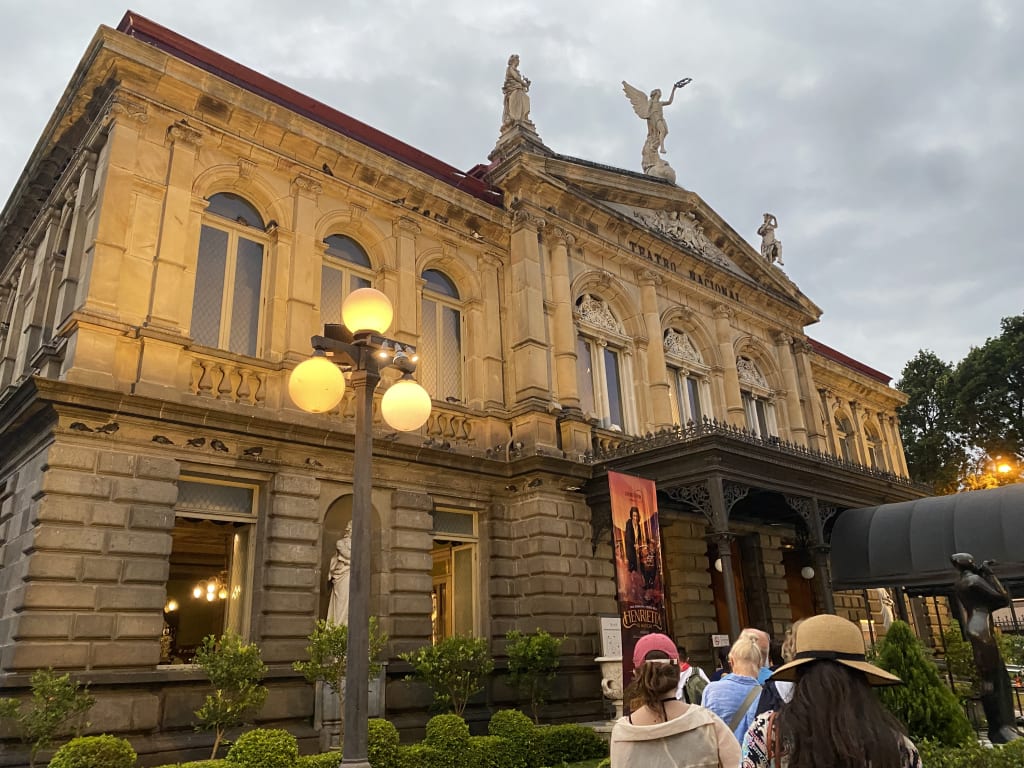 Teatro Nacional in San Jose
It's the end of our second day in Costa Rica and I'm happy to announce that I wasn't delirious about how nice people were here. Even though the gratuity is included in the cheque at hotels or tip is not expected, they still choose to be nice and accommodating.
What I Learned:
• If you are giving extra tip, try to give cash. Some bartenders told me that the owners keep the tips when given with credit cards.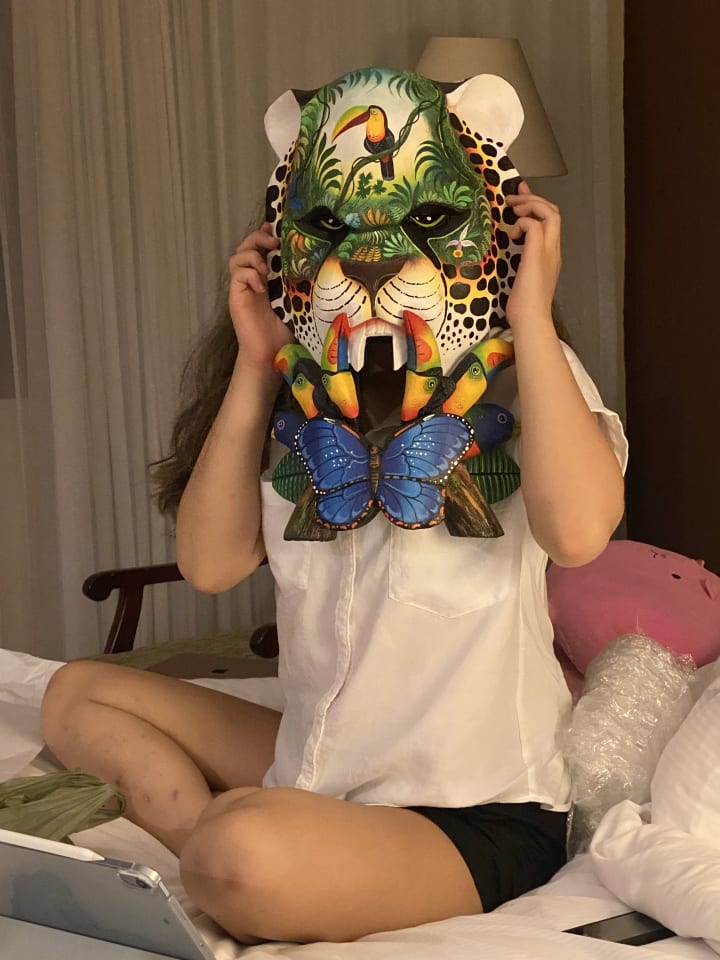 I took a 4-hour tour bus with my daughter to look around San Jose downtown area. Downtown is crowded but lively with people and cars and need patience to get around. You also need to be fast when crossing the streets and don't think for a second that the cars are going to stop just because there's a pedestrian. In our tour guide's wise words, "They don't care."
There were lots of police presence downtown. When a lady followed us around to ask for money and wouldn't leave us alone, our tour guide ended up flagging down the police. She disappeared like the wind before I could blink. There were people that seemed to be begging but I only saw a few and they were very inconspicuous. They didn't speak or approach at all.
Our tour guide warned us about wearing necklaces and jewelleries that bring attention to ourselves. We were encouraged to put them away as the thieves snatch them and push you over so you can't run after them. I also noticed that there weren't as many illegal street vendors as I've seen in places like Istanbul and Barcelona.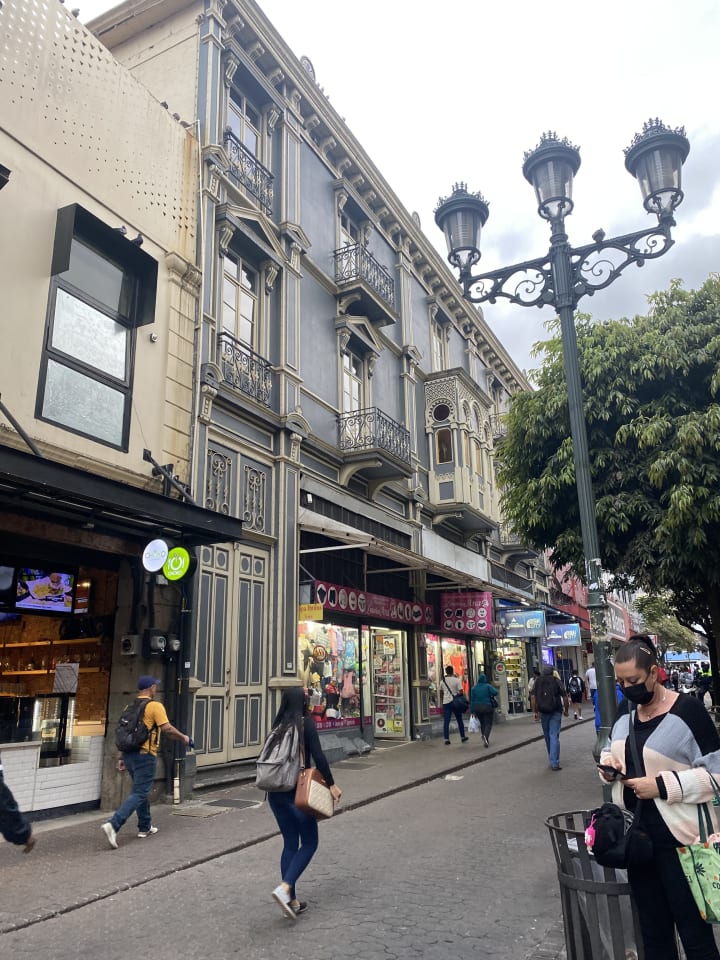 What I Learned:
• Our tour guide, Jordan, told us that Costa Ricans don't use addresses or street names. They use landmarks such as "from the national park, go straight and turn left at the mango tree. I'll meet you at the black and white car."
• All the major hospitals are located in San Jose area. People fly here from other parts of the country if they have any difficult health issues to deal with. Even biopsies are sent to San Jose from Guanacaste because they are the only one equipped.
Another pleasant surprise about San Jose in addition to nice people and cheaper than expected food price is that the food seems to be very good. So far, the hotel food has been delicious despite the empty common areas and the outdated feel of the place. I expected the worst from the restaurant we were dropped off at by the tour bus, but to my surprise, the food was really tasty. Even a simple spaghetti Bolognese my daughter had was seasoned with something extra that made it fabulous.
I heard mixed messages about the cost of living in Costa Rica before visiting. I heard that the low costs often cited on websites are outdated and no longer relevant. While that may be true, I still find the cost of real estate and cost of living in San Jose to be at least half of what I spend in Ontario, Canada. For about 750K CAD/ 600K US, you can buy a super luxury home nestled on the hills of Escazu (one of the most desirably communities) in San Jose with 24/7 security. I'm not saying this is not a lot of money, but anything equivalent in Canada would cost at least 4 million CAD in Toronto. A decent single family home in the same area with a nice pool and excellent view of the hills and the city costs about $450K CAD/350K US. The same house would cost at least 2 million CAD in Toronto.
What I Learned:
• The cost of living seems to be about 50% lower than Canada in San Jose and 30% in Guanacaste.
About the Creator
Writer of erotic romance novels (Rogues Worth Saving Series). I lived in 4 countries, moved over 40 times, travelled to over 20 countries, owned successful businesses, & had hot sex on 5 continents. I have shit to say.
www.mihwawrites.com
Reader insights
Be the first to share your insights about this piece.
Add your insights