What's on Your Bucket List?
Ideas and Inspiration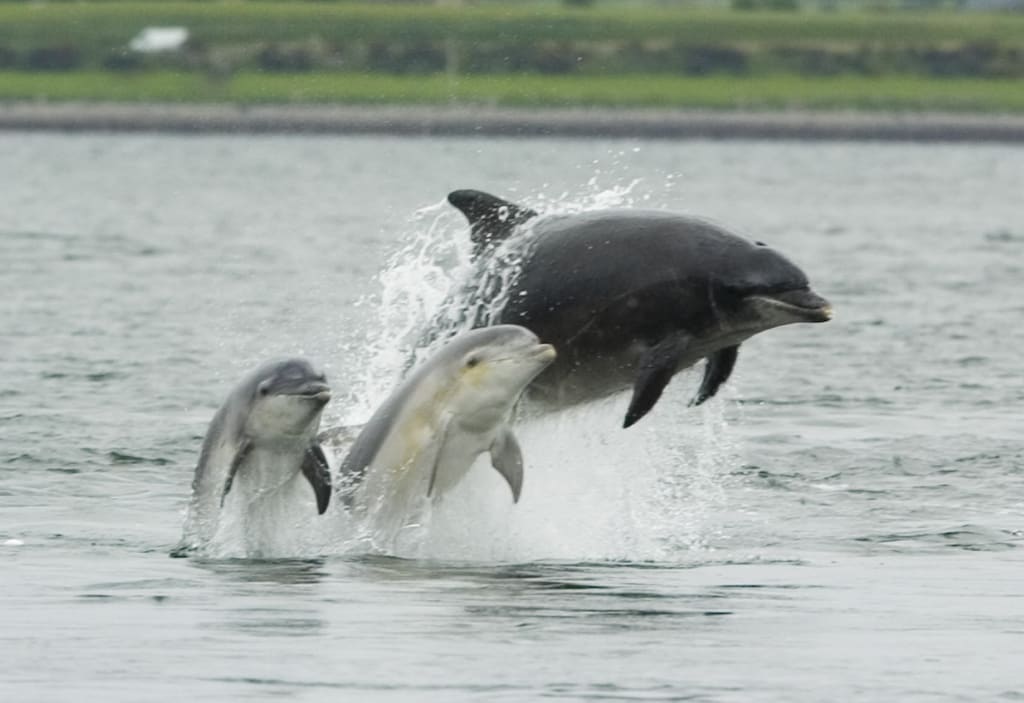 Swimming with dolphins is a popular bucket list idea
A 'bucket list' comes from the phrase 'to kick the bucket.' Kicking the bucket means to die. That phrase has a couple of possible origins, one of which could be that 'bucket,' in that context, referred to a beam from which a pig was hung before slaughter.
A bucket list was, originally, used by people who feared their imminent death. They would make a list of things to do within the time they had left. The phrase is now in more common usage, and with a wider meaning. Nowadays, it simply means a list of things a person would like to do. Such a list tends to include something adventurous or outrageous. It could be a challenge that is personal or extraordinary.
For some, a bucket list might include learning a new language or taking part in a charity walk. For others, it could mean skydiving or visiting every thrill ride in the world.
Not everyone has a bucket list, and that is OK. Some people take on a challenge when it is presented to them but do not necessarily go out of their way to seek it. Some are content to live their life without 'thrills' while others might have made a list because of a particular life event. It still happens that, as the phrase originally meant, bucket lists are made as a result of a person realising their own mortality, perhaps given bad news about their health or after losing someone close.
Then there are people like me. People who just want a thrill, who can't get enough of adventure.
My Bucket List
I have a very long, ever-expanding bucket list. As I said above, I do love adventure, I like to try new things. Not only that but I find it helpful to have goals in life, and to make sure there is always something to look forward to. Some of those goals are to complete items on my bucket list.
Before I really had a bucket list, I ticked off one thing that is on many a bucket list. According to Livestrong, it is, in fact, number 8 on their top 20 most popular bucket list activities. That was skydiving.
Ready to jump out of a plane 2015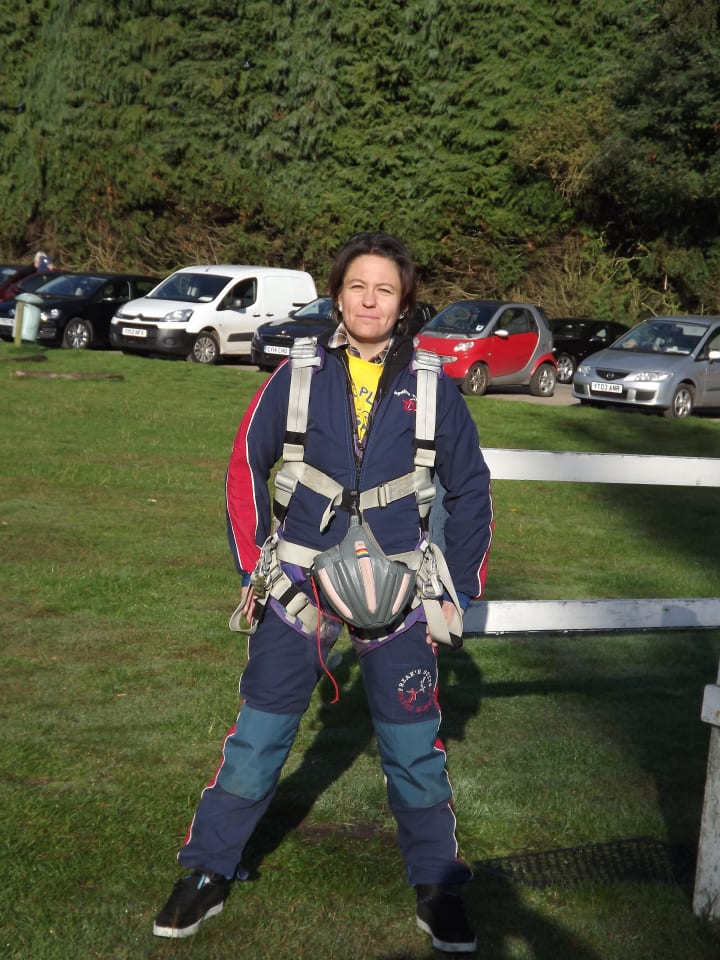 Never having so much as flown in an aeroplane before, I was 'volunteered' by some people from a Slimming World group through which I had successfully lost weight. Not only had I previously been too heavy for a tandem skydive, but I did not have the confidence either.
In September 2015, I travelled with my nephew to Tilstock Airfield in Shropshire. My nephew took some videos and photos (including this one).
My partner had been very encouraging. He had made over 400 jumps while in the Army, and he was supportive of me doing this. One big difference, of course, was that he did solo jumps. Mine was tandem—I was basically jumping from a plane while strapped to a short man and a giant handkerchief!
The thing about skydiving is that it is indescribable. I enjoyed it, and I am glad I did it, but I do not think I will be doing it again. Well, perhaps an indoor skydive as the worst thing for me was the initial 'stomach in the throat' feeling like the drop on a really big roller-coaster.
The freefall was absolutely astonishing—once I'd got over the initial feeling that my insides might soon be my outsides. Oh, and remembering to breathe is surprisingly difficult at 10,000 feet.
Once the parachute was opened, I couldn't help but look at the ground. It did not frighten or faze me. I had to make a conscious thought to look around, at the clouds, and to see for goodness knows how many miles. What I found most fascinating was the size of things. Everything looks so small from that high but it doesn't just look like it's smaller. I recall at the time likening it to seeing a model village. It was then a very sudden change from 'model village' to 'the horse in that field is now horse-sized.'
OK, so maybe it's not entirely indescribable! I would recommend it as an experience.
The skydive was for a local charity. I am glad I did it but wouldn't do it again with the possible exception of an indoor one. The next big thing I did was to abseil down a 16-story building (also for a local charity). That was enjoyable, and I very much hope to do it again.
I began to get more adventurous after those things.
As my list began, it took on a life of its own. One thing was to join an archery club. As of writing this, I have not yet done that. I did, however, complete an archery course for beginners and I certainly intend to become a member.
These are all activities that I've undertaken alone. There are some plans to take on challenges with other people including an underground zipwire that I intend to experience with my best friend.
I would love to go on every ferris wheel in England. I've been on a few. I recall saying to a friend that it is, perhaps, not being very tall that makes me enjoy being up high!
Speaking of being up high, I'd very much like to travel by helicopter, learn to fly a plane, and see the countryside from a hot air balloon. As a lover of water as well as air, scuba diving is also on my bucket list.
I could go on but it would never end. Let's hope I can tick off a couple more things before the list expands further.
Top Ten Ideas
Bucket lists don't have to be full of dangerous activities nor does it have to be about being an adrenaline junkie. We all have different dreams. Some might be to collect qualifications (a second degree is on my list), visit a certain place or to simply complete a project. It could be anything but these, in all my research, are the top ten that crop up most often when people are asked about their own bucket list ideas:
1. Skydive
2. Visit the Great Wall of China
3. Learn a new language
4. Learn to fly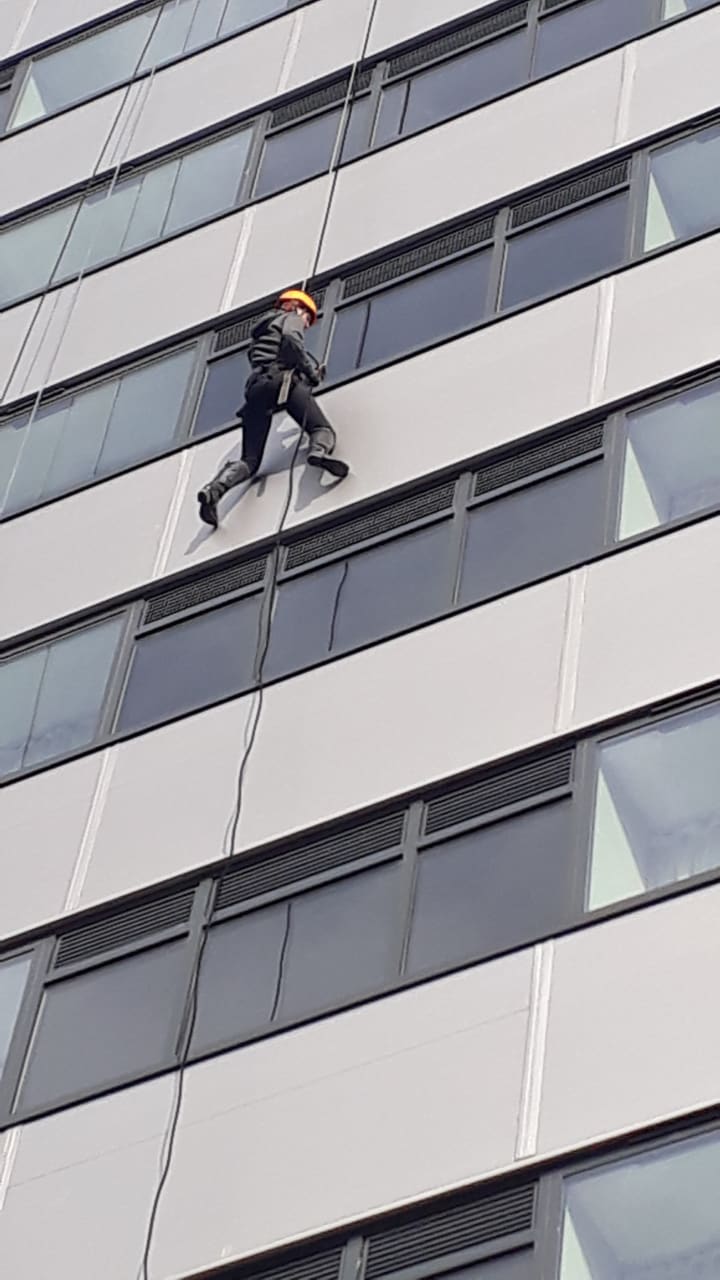 5. Swim with dolphins
6. Travel the world
7. Run a marathon
8. Visit the Grand Canyon
9. See the Northern Lights
10. Abseil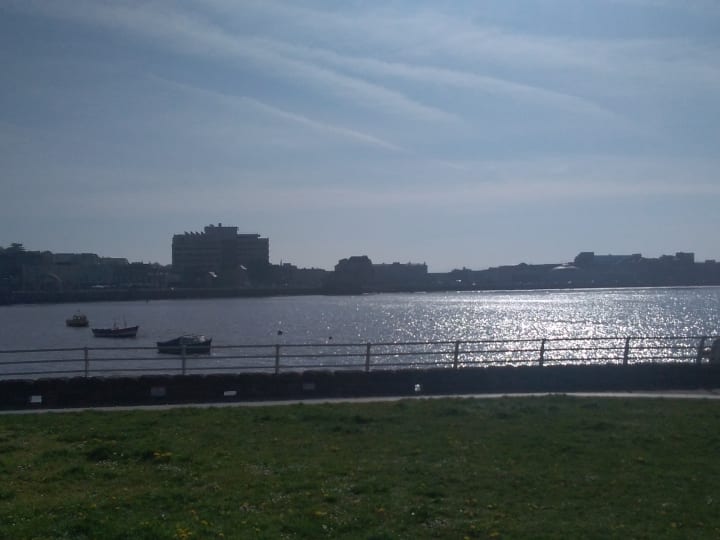 What will you choose?
What's on your bucket list? Perhaps you were already thinking of some of these ideas, maybe you have been inspired by them.
I posed the question "what's on your bucket list?" to some friends. Many came up with ideas like those listed above. Some said they didn't have a bucket list as such but would love to travel the world. One said she'd love to go to different countries and that she wanted to go on lots of roller coasters. A short conversation later, she thought that trying out roller coasters in every country would be a fun way to explore the world.

Sapphire Ravenclaw
I am, among other things, a freelance writer and mother. I enjoy writing poetry and articles. Currently, much of my spare time is spent working on a book about Paganism (one of many subjects which interests me).
More of me:
See all posts by Sapphire Ravenclaw →