What kind of traveller are you? (Japan edition)
Konnichi wa! Inspired from all the weird and wonderful personalities I came across when travelling Japan with One Life Adventures.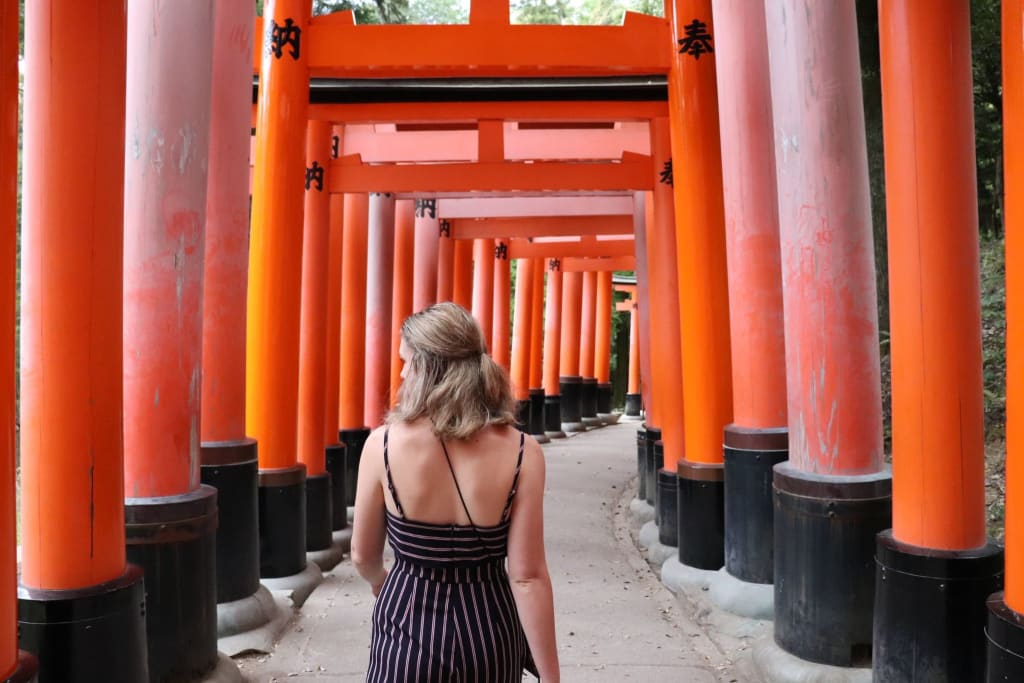 This article is written as a bit of comedic fun and shouldn't accurately represent all the people who visit Japan on the regular! These are inspired from all the weird and wonderful personalities I came across when travelling Japan with One Life Adventures.
The Prodigy.
This person plans everything in advance. Literally everything. Google spreadsheets, Duolingo, Lonely Planet guides and entire folders saved in chronological order are their jam, and they've likely started planning the activities and where to eat each night six months in advance.
Inadvertently, they're a great hype person for the lead-up! You know exactly how much spending money to save, kudos to the budget tab of the spreadsheet, and you'll get constant DM's from them with various different links of all the places to visit, and deciding on where you should eat on your one night in Takayama.
"It's obviously Hida beef buns," they inform you matter-of-factly, "It's unique to the Gigu Prefecture. I know because I spent the last three days researching it!"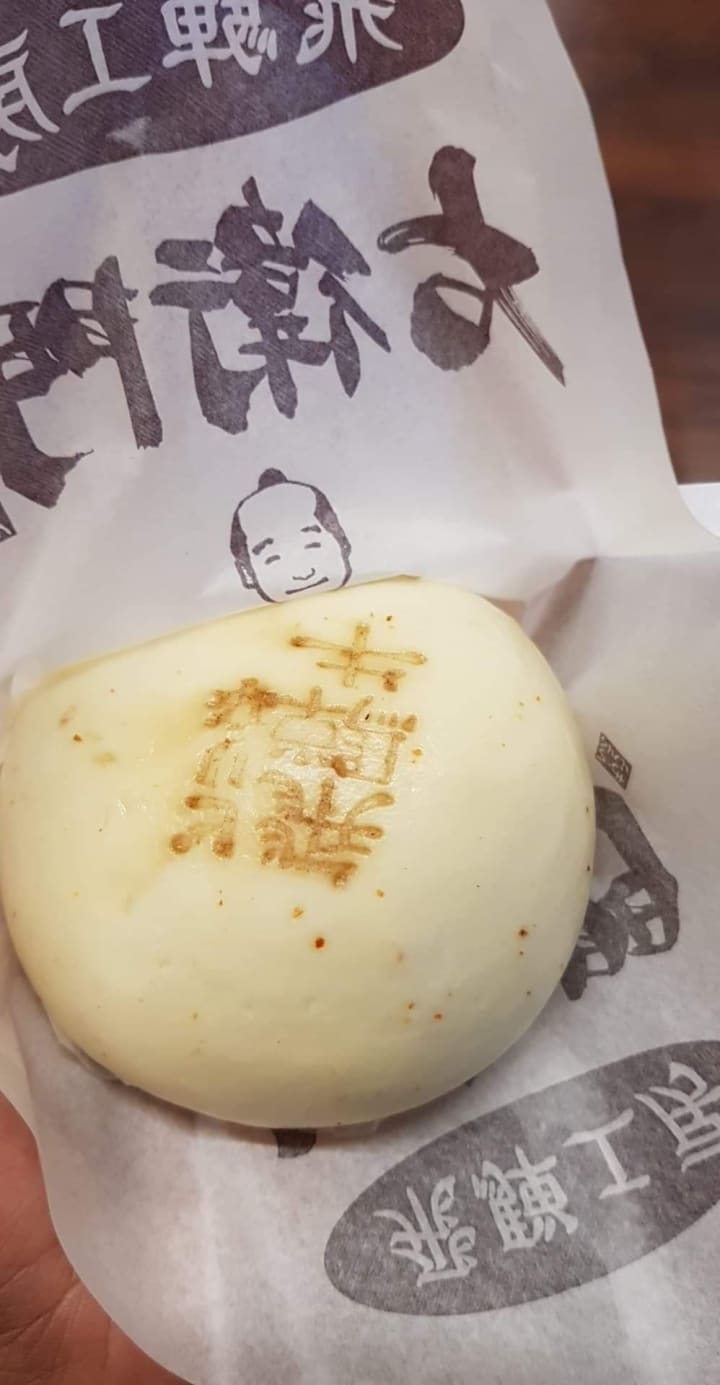 You won't get lost in Japan (Shawn Mendes style) with them around, they've already downloaded their Google maps and know exactly which train lines to catch to get back to your hostel. No stress!
The Bougie Queen
They didn't quite get the memo to "pack light". They began their holiday already pushing 30kgs, so don't expect a lot of room when you sit next to them on the Shinkansen bullet trains. Expect to help them push their suitcases into the tiny storage spaces so they don't block everyone, because god knows they won't be able to lift their luggage themselves.
The pro's? They know how to shop, and are totally up to date with Tokyo's street fashion. They'll immediately lead you to Harajuku's "cat street", or Ginza, which is brimming full of alternative and popular clothing stores.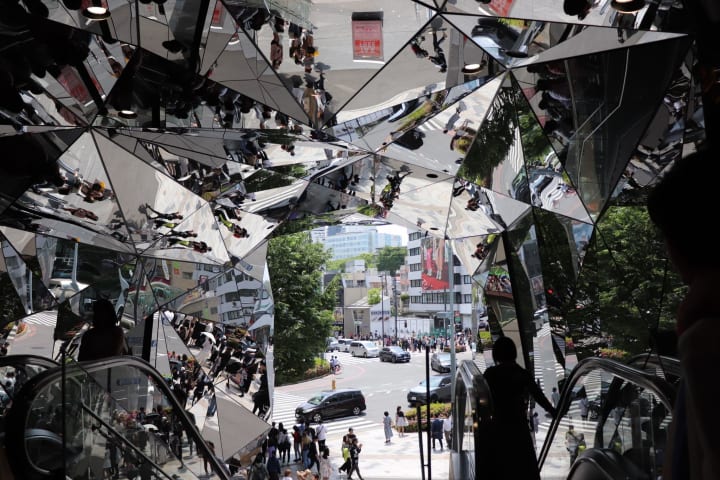 The shopping spots are off-the-wall enough that you'll end the day with a pretty cool new outfit, and if you're lucky you might feature in the bougie queen's Instagram story. Because, you know, they have to keep their loyal followers informed in all up the up-and-coming trends that they're kicking off!
The Wild Backpacker
The stark opposite to overpacking: this person has a 10kg backpack and Japan is their 10th country they've visited on their 6 month exploration of Asia. They have an air of mysteriousness about them…despite not speaking a word of Japanese, they always manage to befriend the locals with their happy-go-lucky attitude and somehow end up in the best clubs around without a clue of how they got there.
If you come across one of these travellers I best hope you're an extrovert. They definitely won't waste a night "having a quiet one" when there's so much to do and see in Japan! By the time they leave Osaka, at least one karaoke bar will know them by their first names.
The "Weeaboo"
I use the term "weeaboo" in an utmost endearing fashion, trust me:
While Urban Dictionary has defined them as "a person who retains an unhealthy obsession with Japan and Japanese culture", there are the tourists you may come across in your tour that you can't help but feel grateful for- who else is going to get the group as hyped up for visiting the kawaii monster café as they will?
And seeing the awestruck twinkly in their eyes as they visit Akihabara, or Tokyo's "electric town" is worth sitting through their constant stream of dialogue about their favourite animes. While some of their pop culture information may be useful while they travel with you, you're also warily awaiting the moment they introduce the topic of hentai…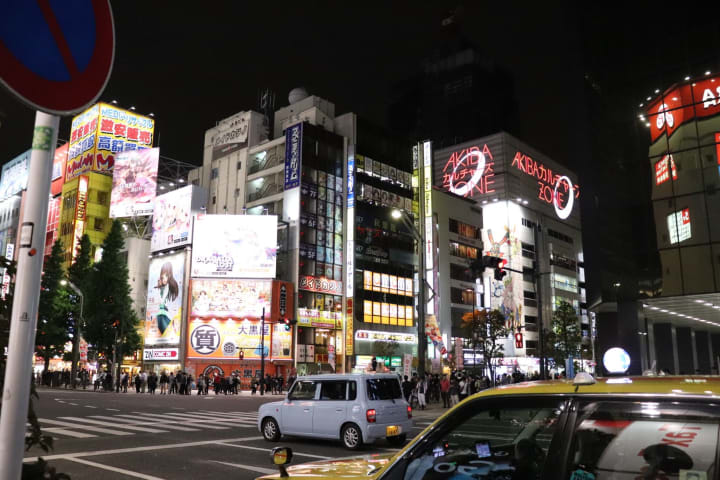 This is likely their first trip out of their own country. And much to the Prodigy's annoyance, they're also the ones who arrived with the most background knowledge around the culture and language. Who said watching shows with the subtitles on weren't educational?
The Foodie
(This is a self-call out. 10/10 times on any trip, I will be this person!)
Their bucket list is completely made up of saved Buzzfeed Tasty articles and foodie videos of all the wonderful and weird foods Japan has to offer. You can bet you won't go hungry around them, because you'll need to stop at every Family Mart and vending machine so they can marvel over the fact that you can buy a three course meal right then and there.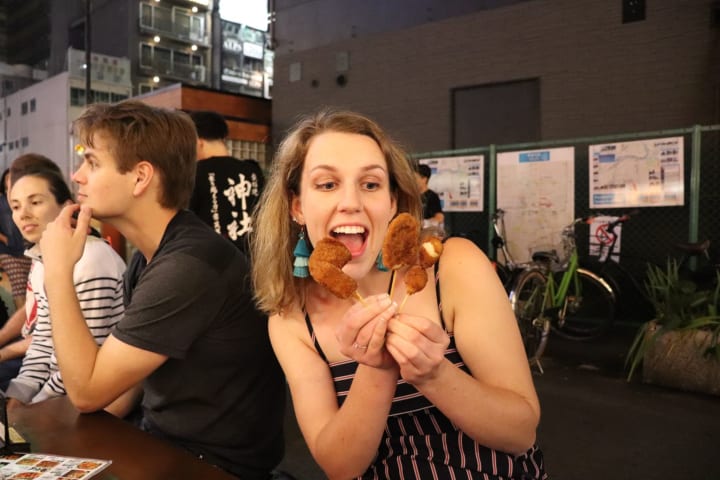 And just wait until they find out about the Strong Zero's found in any convenience store! It's like being able to buy a Smirnoff Double Black from your 7/11…but costing only $4 AUD.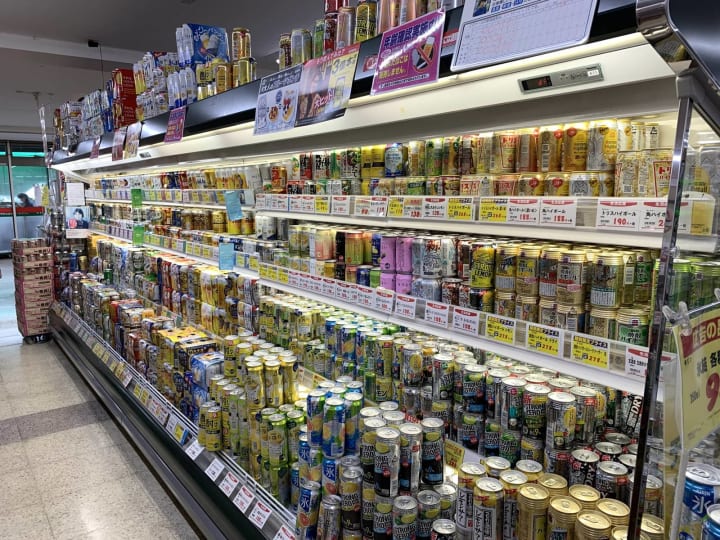 "Souveneirs?" you hear them say, "you mean, buying every flavour of Kitkat I can find to bring home?"
A tip to keep mind: hearing orgasmic moaning coming from their hostel room late at night? It's not a cheeky one-night stand. It's just them drunkenly discovering Karaage, or Japan's infamous take on fried chicken. Can you really blame them for the noises?
The Adventurer
The last but not least. If there's mention of a physical and thrill-seeking activity included, you bet they're signed up.
Land, sea or air, there's so much to do beyond exploring Japan's cities. While some may not be so keen to get up at 5:00am to beat the tourist rush to see Kyoto's Fushimi Inari-taisha, my money's on them being the first ready with a muesli bar in hand.
They'll be powering through the 1000 Torii gates, saying something about getting to the summit first, or maybe about how they want to get the perfect photo before anyone else arrives? You don't know. They're too far away. How are they walking up all of these steps so fast…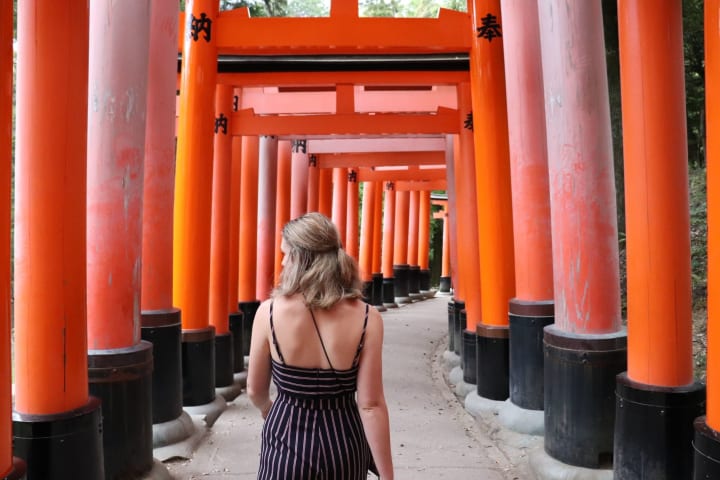 The Adventurer definitely has a Youtube channel dedicated to their camping trips and hikes, all shot through a go-pro or a drone. If you want to keep up with them, remember to bring a pair of comfy runners.
See yourself on this list? Or think I've missed someone? Leave a comment on my Instagram page and let me know! And remember to leave a <3 to spread the love!