What Are the Best Hiking Trails in Taiwan?
5 Best Taiwan Trails for Hiking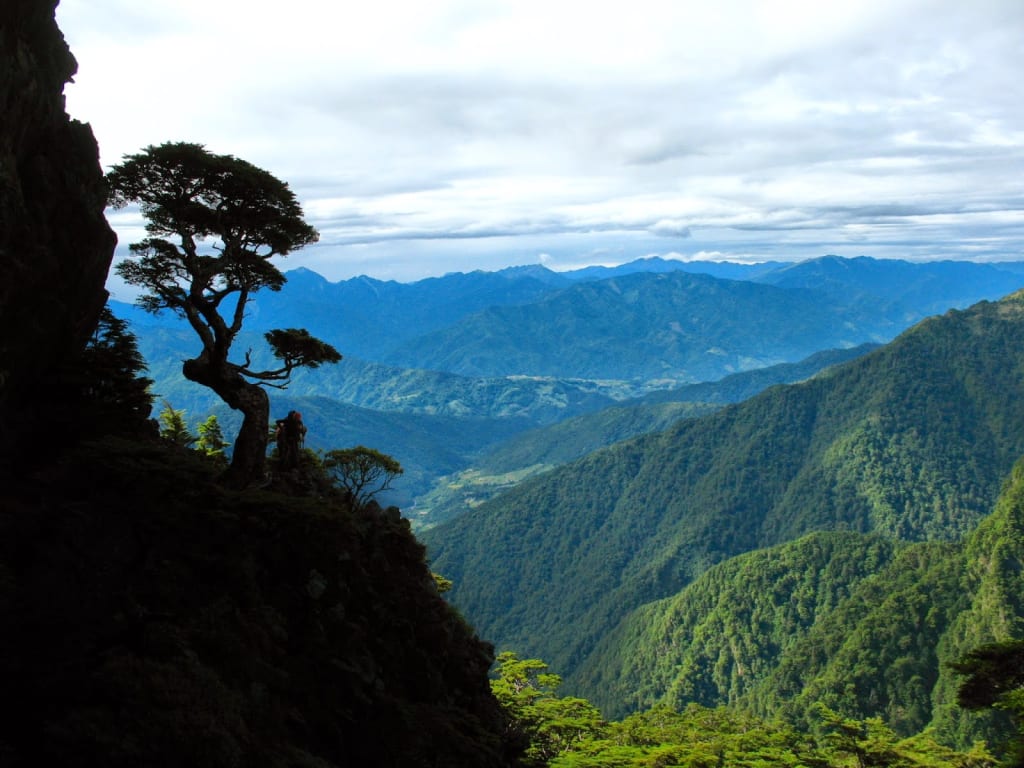 There is a well-kept secret amongst serious hikers in Asia, and that is the Island of Taiwan. A relatively young landmass, it was formed four to five million years ago when the Eurasian Plate began to push under the Philippine Sea Plate, raising it up from the seabed. The island is mostly mountains and hills, of which a staggering 20% is designated as protected by the government. Not only that, the government spends millions each year maintaining and opening up new hiking routes, many of which can be done as day trips from the capital Taipei.
When to Go?
Well, generally, most hikers tend to prefer spring and late autumn as temperatures are more moderate and rainfall is quite low. Thanks to winter temperatures only going down to around 10 degrees in the north and about 20 degrees in the south, it is possible to hike all year round. Peak summer temperatures can be a bit of a challenge though as high humidity and heavy rainfall are the norm. No matter what time of year you hike, you should definitely take plenty of water and a good quality waterproof poncho as the weather can be very unpredictable.
1. Shei-Pa National Park, Wuling Sixiu Trail
There are so many trails that cut through the stunning scenery here that nearly every hiking guide you find will rate this as their number one. The main trail takes around 3 to 4 days to complete and does require you to have a reasonable level of fitness.
For those of you who do the trail, it starts with a 1,500 meter climb, after which you will be rewarded with the breathtaking "sea of clouds" and the stunning view from the top of Mount Tao, 3,324m above sea level. After this, you will pass through forests, other mountain ranges, across waterfalls, and by wonderful temples until you find yourself standing open mouthed at just how beautiful Taiwan really is.
2. Yushan National Park, The Yushan Peaks Trail
This is one of the most popular trails for visitors to Taiwan. It is a relatively easy trail that is only really challenging when the trail heads up to Yushan Peak or Jade Mountain as it is called in English. The whole trail can be completed in 2 days, provided you rise early on the second day.
Again, there are some stunning views from here, where you will see deep meandering rivers, distant mountain ranges, hemlock forests and the occasional tea plantation as well. This trail has loads to offer, which is why it remains one of the most loved things to do in Taiwan.
3. Taroko National Park, Zhuilu Old Trail
The main nature attraction that Taiwan has to offer is Taroko gorge. This amazing place features walls that in some places rise 1000m straight up. In one morning, you can hike from cliffs that overlook the ocean, up into the gorge where you will be totally immersed in rock, rivers, and flora. Within a day's hiking, you are able to reach mountains, the views from which will knock your socks off. This area has one of the highest elevation changes in Taiwan, so obviously is also one of the most stunning. What is also great is that it is easily accessible being only four hours from Taipei by train.
4. Pingtung, The Beidawushan Trail
Some parts of this trail can be pretty scary. Though the paths are fairly well maintained, some have sheer drops along them with nothing to hold onto should you slip. The trail can be done in one to two days and is around 10km in length. It winds through valleys and at some point passes a 1,000-year-old red cedar tree that is enormous! The trail ends wonderfully too, finishing with clear views of the Pacific Ocean.
5. Alishan National Scenic Area
Alishan is famous for its tea plantations and amazing views. Thanks to the cultivation of tea, the local environment has been kept as natural as possible, something which is a great plus to hikers. The trail is very close to the Taipei, so makes it really convenient but also very crowded at times. There are some great viewing platforms but get there early as they get super busy at sunset.