"Welcome to Miami, Bienvenido a Miami!"
A ramble of my experiences within my first week of living in Miami before the fall semester starts.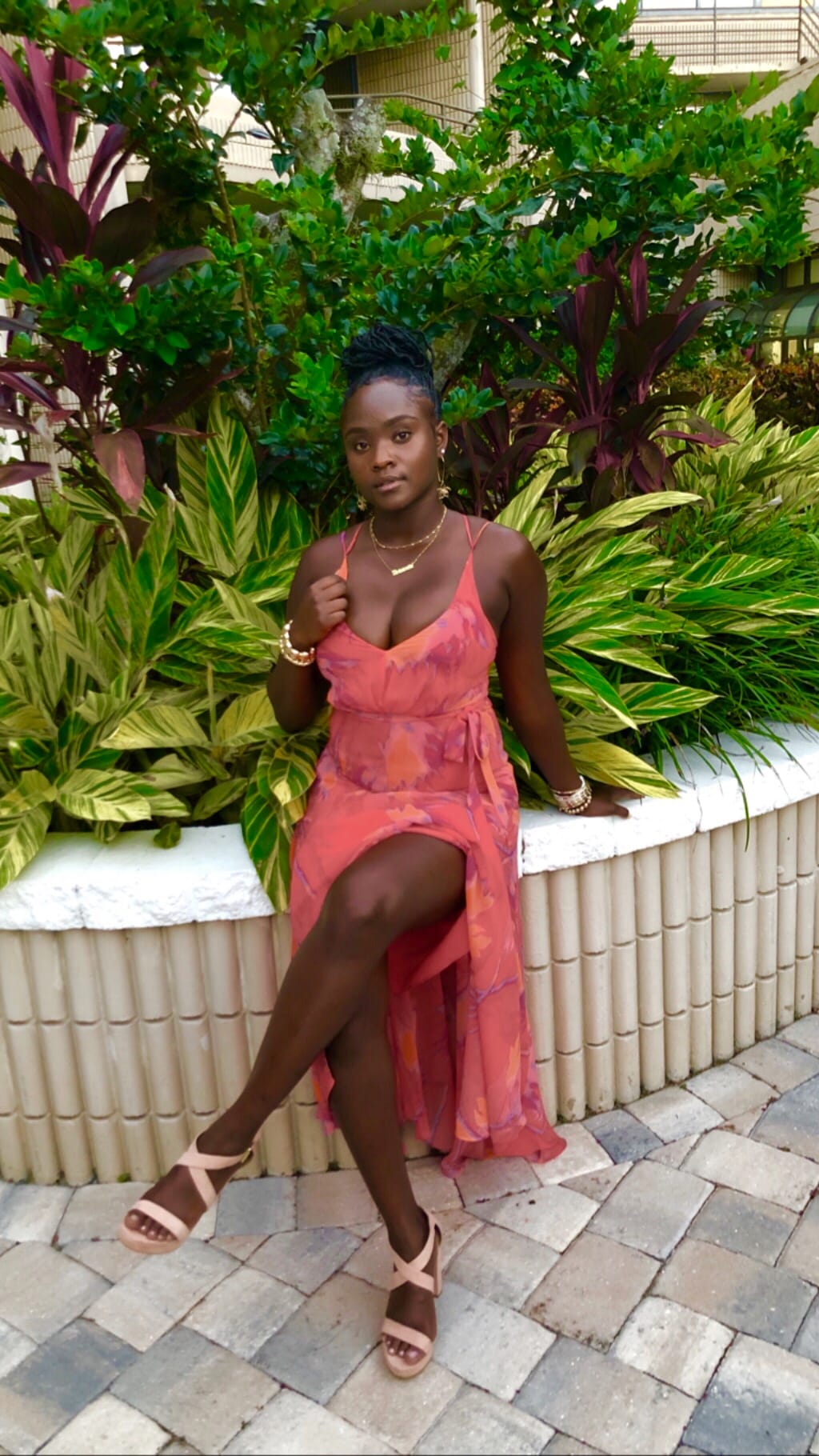 Hey baddies! What's good? I know fall semester has started for some and will be starting soon for others. We're are now getting to the books and our bags. Simple! Some of you who may know me personally or keep up to date with me on social media are already aware, but for those who aren't; I just transferred from Virginia Commonwealth University into Florida International University. After moving my entire life to Richmond last fall, I'm now moving my entire life down to Miami. Don't get me wrong, I absolutely loved Richmond; VCU is a great school with much diversity and several different opportunities for its students in the community. Unfortunately, I fell on the wrong side of the FASFA formula. As most students know, FASFA is either your bestie or your enemy. I'm in the enemy zone, where your parents make "too much money" on paper, but in reality, no one really can afford to graduate with a half million dollars of loan debt! So, I had to suck up my northern girl dreams and find a school of my liking, with in-state tuition.
Now that I'm in Miami, I'm going to keep it real with you. I was, and still am, extremely happy about moving down here. But… like any other city, there are pros and cons to being a "city girl." The good news: there's more pros than cons. Bad news: the cons require some work and time to get used too, hich can be quite agitating for a 'lil baddie' like me who tends to be impatient. Your girl is learning that the adult life is 100% both those things; time and work, nothing more, noting less.
Cons
I'll get the cons said and done with first so we can get to the good stuff. Will Smith said "Party in the city where the heat is on" in his song "Miami," and he's not kidding. The heat is most definitely on, and I mean it's on 10… with no chill. Now being born and raised in Tampa, I am pretty well aware of the warm temperatures that in which Florida is known for, but this south Florida heat is no joke! Walking outside on the first day after moving-in, my forehead and back were already sweating, and I hadn't even made it to the car. And speaking of cars, let me explain to you guys how some Miami natives think they're professional NASCAR drivers. I mean like these peeps drive 20 miles over the speed limit always, no matter where they are, and they get in where they fit in. Meaning they will cut in front of you, with maybe a foot of space to spare. They only use their turn signals if they feel like it, so you really got to pay attention. Also the exits are extremely confusing for newbie residents. Don't even look down to change the radio or skip a song on your phone, I missed like 3 exits driving to get coffee because I kept getting confused ha-ha! A 15-minute trip took me 35, so it's either the confusing exits, or the fact that my blood glucose* was low at 67, which by the way isn't the best driving glucose level with no snacks or juice on hand. Not the best example of me managing my diabetes, but that's life. It happens sometimes. I eventually made it to the coffee shop and I'm still living, so we good. Plus, I stocked my car up with some emergency juices and snacks this weekend. Last thing that I'm going to have to get used to is that traffic, YO! How is it that I got in the express-lane thinking that I'm all that; about to be cruising by everybody on the interstate without a sun-pass, and end up stuck right next to everyone else. Window to window, I'm looking at the person next to me and he is laying his head on his steering wheel. I couldn't even be mad, I just had to laugh because we literally both had time to just sit.
Pros
Finally, all the pros! The goody goods! There's a lot of things out here that I'm excited to try and several things I'm very intrigued by. First off, shout out to Miami for not only being extremely multicultural, but for the exuberant cultural pride you guys have. I think it's so important for everyone to live in a community that host monthly and sometimes weekly festivals for their ethnicity. I talked with some new friends I met while moving into my apartment last Saturday. I'm excited for the future interactive blogs I'm going to post after I visit these cool places; I'm going to give you a quick run-down on a few of them. So, I'm going to hit up Wynwood next weekend, which is an art district north of downtown Miami closer to where I live. It's a huge outdoor museum with street artist and cultural history. Some people say it's a huge area of gentrification, because it used to be a low-income neighborhood, and now several people pay millions to live out with views of street art from their house. So be ready for lots of video and pictures. Not too far from that is an area called "Little Haiti." Over here, it's a lot of Afro-Caribbean music and dancing, lots of traditional night activities, and people gathering at night to simply socialize. Hopefully, I get some good dance videos that aren't too embarrassing when I visit there after Labor Day. Let's keep our fingers crossed.
Until then, hope my baddies are about to, or already off to a good start in their Fall semester! Remember, we are getting to our BOOKS AND THE BAG. Don't forget to try new things, be willing; never be afraid to ask for help, and lastly, believe in yourself! A baddie always has faith in her own potential. It won't grow if you don't water it babe. Self confidence is key in being a baddie!
*Diabetic Vocab
Low glucose: sometimes referred to as hypoglycemia, it is when your blood sugar has fallen low enough that you need to take action to bring it back to your target range. To make it clearer, when people joke around and say their sugar is low because they hungry, that's literally exactly what it is LOL. Your body needs sugar and food!