We Never Regret Going For a Walk
There is always something new to see.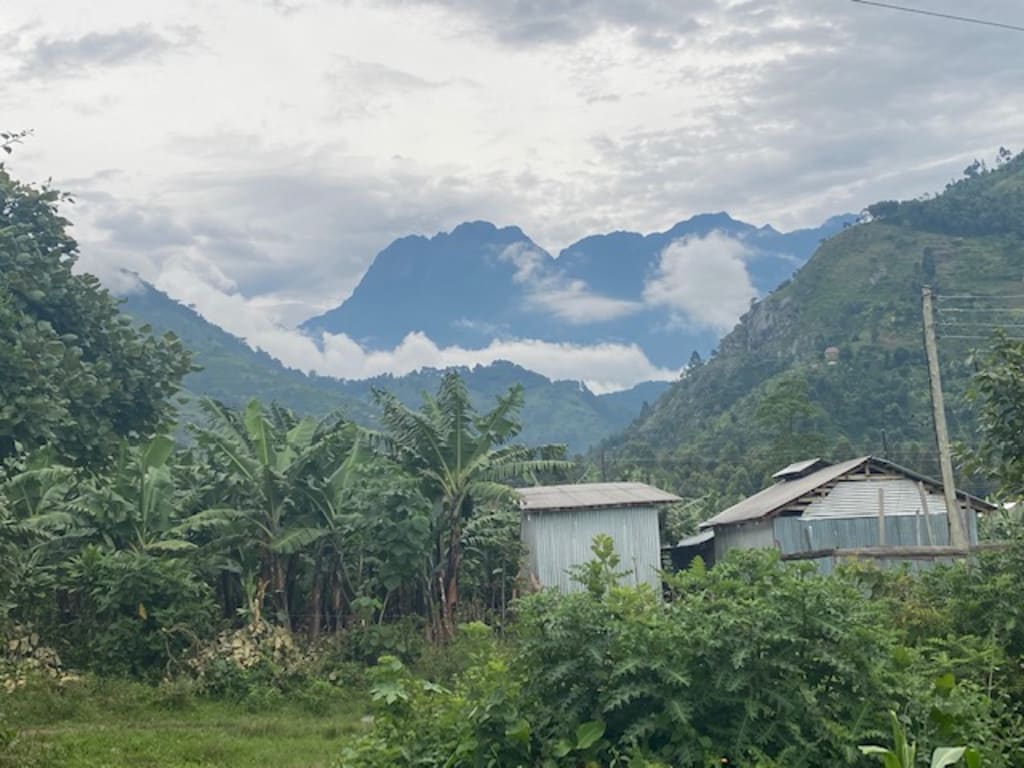 The fabulous Rwenzori Mountains from Ruboni, Uganda. Photo Credit: Author
Most days when we are finished painting we either go to fetch water or we go inside our cool cement house and hide from the world, working on our online projects until dinner time.
But some days we decide that we should head out on a walk. Of course, we are painting outside all day, but heading down a trail to explore some parts of the valley that we haven't seen before, is always a rewarding adventure.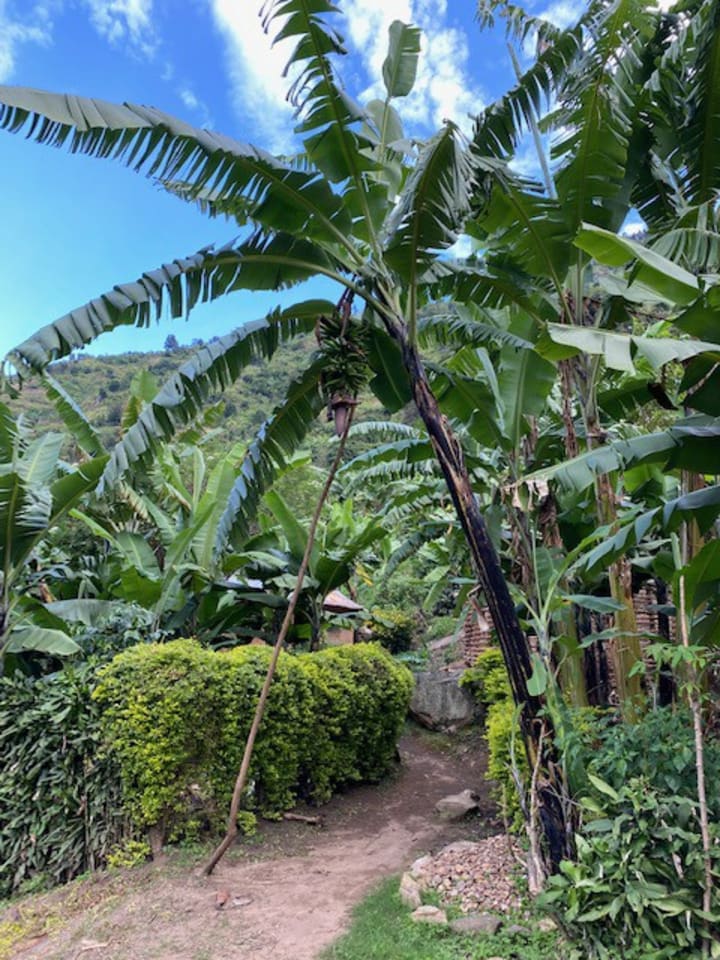 As we make our way through the pathways, we are forced to reflect on what a peaceful existence is experienced in these parts. Small dirt trails connect the simple houses, there are no vehicles lumbering loudly past unless one lives on the one main road that leads up here.
But most live back in the hillsides, a thick buffer of trees separates them from that noise, and they are at one with nature.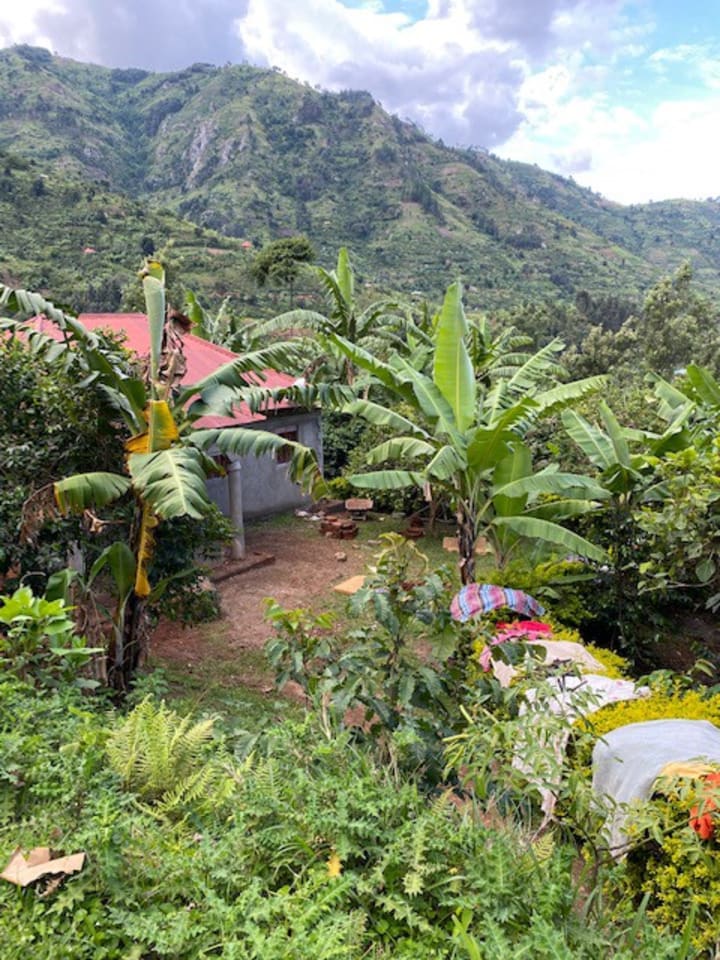 I had a lady comment on one of my posts on Medium the other day that I should consider going to a park and getting in touch with nature. I couldn't help but laugh because she obviously hasn't read much of what I have been writing.
It was a one-off comment, and it deserved to be ignored.
But it got me thinking about how in touch the locals here are with nature. The interesting part, though, is that they don't even realize it.
They are simply living the way that they have been for generations. No big industrialization has come in here, so there really is no need to change their ways.
Yes, their lives are a struggle in many aspects.
They have to fetch water, find firewood, collect and cook food from scratch on a fire, and carry huge loads of farm goods down the mountainsides. Laundry is done by hand, wood milling is done by hand, pretty much everything is done by hand.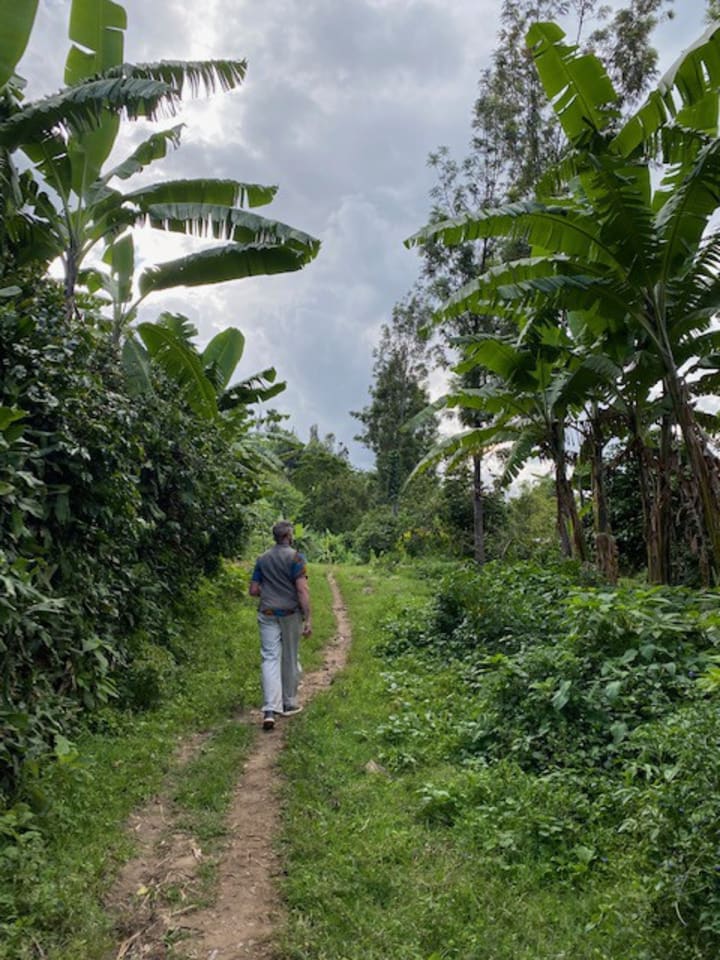 Though seemingly a difficult life, they are never stressed out, never in a hurry, and just take each day as it comes. Our host tells us that most don't plan more than 3 days in advance.
This society truly lives in the moment.

There is a local lady and her 2 young boys that stay in the house with us. She has them up an at em' at around 6 am, then we don't see her again until about 8 pm at night. This is the way they live, though. They don't hang around inside their houses, they head out and join their community, do whatever work they are doing, and don't return until they need to sleep.
Houses here are mostly just places to sleep.
Not much time is spent inside, from what we have witnessed. Children certainly are not allowed to hang out inside the house. They are outside all day, if not at school.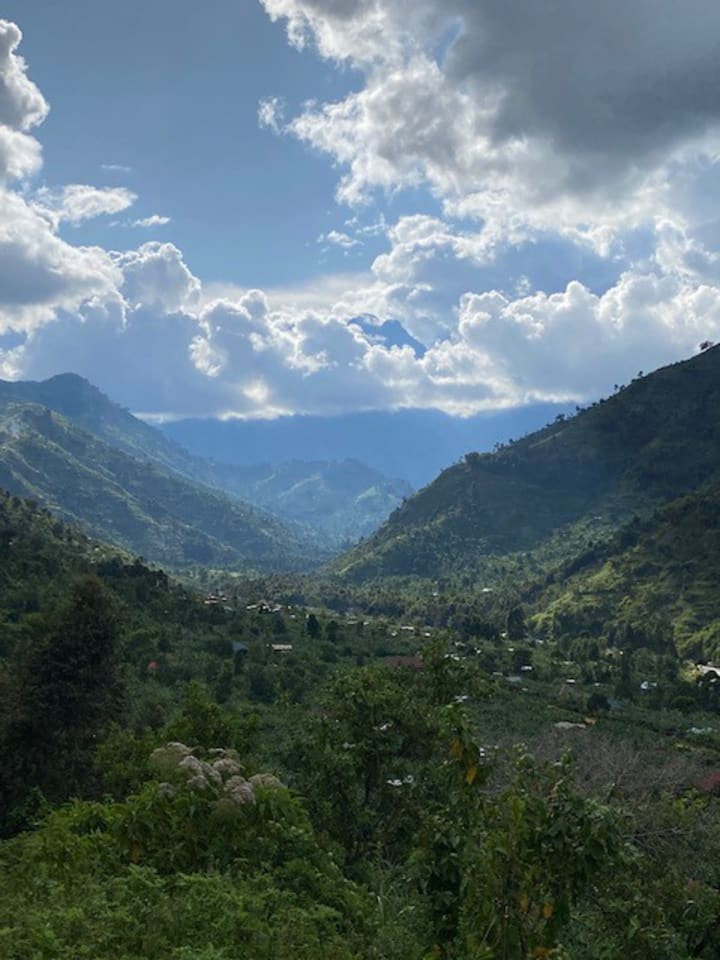 We actually sometimes have a difficult time of walking around. There is one section of a trail where it seems that there are boys up above it hanging out in the trees, whenever we walk by.
We have dubbed them the 'lost boys', and they yell at us to "give me money" every time we go by them. Unfortunately, this valley has been poisoned with a mentality that all foreigners have lots of money and they should just hand it over without them doing anything in return.
Usually, these things develop because people actually do that. This is irresponsible tourism, and this community is now trying to teach their locals that it is not okay to ask for money and that it will leave a bad taste in visitors' mouths in the future.
The last thing they need is a bad reputation.
But we won't stop exploring around here, it is too beautiful and there are always more adorable trails to discover.

Throughout our travels, one of our main activities has been going for a walk. Not only does it keep us in relatively good shape, but we always see things that we wouldn't have seen had we not.
Like these flying fairies! We saw these guys on our walk the other day and it was magical! One just never knows what they will find.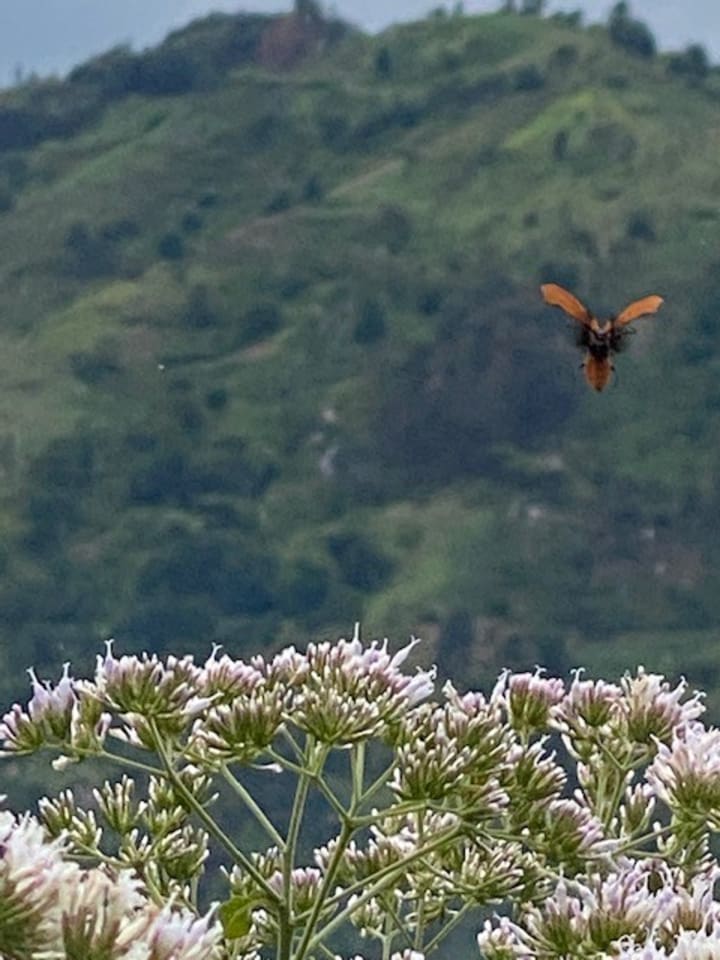 Thanks for joining us on our walk here in Ruboni, Uganda.
xo Jill

Hi there, we are 2 Canadians, Jill and Chris from Artistic Voyages. We have been nomadic since 2017 living in numerous different countries, and experiencing the life and diversity of our planet on the ground and firsthand. We have now been on the African continent for over 2 years!
Join our adventure by hitting the links below!
Website | Instagram | Facebook | Twitter | Patreon | YouTube | Medium
africa
About the author
Hi there, we are Jill and Chris from Artistic Voyages! We sold all of our possessions in 2017 and have been traveling ever since. We paint murals as we travel, and aim to spread love through our art. We have now been in Africa for 2+ years!
Reader insights
Be the first to share your insights about this piece.
Add your insights