Waste Management Redefined
Or, Where to Drop the Body

Captree State Park
The days were most cloudy at that time of year and when a nice day occurred, it tended to brighten my mood. That's what happened one day back in February when the weather was beautiful. That day the sun was shining, the temperatures were well above freezing, the snow was melting (although not quickly enough for me) and I decided it was too nice outside to waste the day hibernating inside my house. I decided to take a long drive and went to one of my favorite places: Captree State Park.
Captree is located at the end of a long stretch of land, it's surrounded by water. In the summertime people take their boats out from there, some fish off the piers or go onto the beach. But in the winter, it's usually fairly deserted; the perfect place to go and get away from everything and everyone. The perfect place to hide.
Sometimes my thoughts wandered to the current book was writing, but more often than not they wandered to a project I have in mind for the future. That's what happened the last time I was there.
The drive to Captree is a lonely one; 13 miles long with few cars seen on the road at that time of the year. It passes several beaches, some open to the public and some private and it is approached by a major highway that suddenly turns into a two-lane road with water on both sides. The scenery is typical ocean grasses growing on either side of the road which support a healthy population of birds and wild rabbits who come out around dusk in the spring and summer.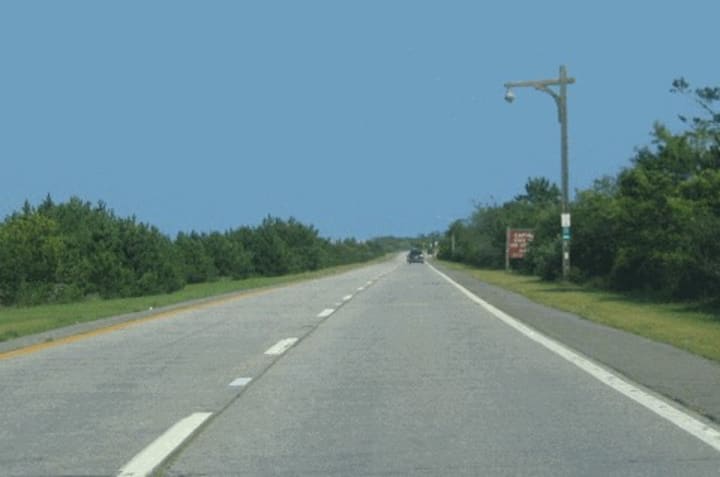 At night, the drive is desolate. and I often think about what would happen if my car broke down. At least now there are mobile phones. But then again, why would I be driving there alone at night?
As I was driving home planning a scene for a future book, it occurred to me that it would be a great place to drop a body. I mean, who would find it if it were placed properly in the surrounding grasses or even dumped off the side of the road into the water?
Okay, I hear you saying "what??! This woman is crazy."
Yes, my mind works like that. I can't help it. I could easily see a crime novel or mafia story set on Long Island with the beginning set by a body washing up on the shore and I'd bet there are a number of them out there.
And in fact, is seems I wasn't the only one who had this idea. As recent as September 2019, there was a report of a body being found off the fishing piers at Captree. Cause of death was "undisclosed" according to the Long Island Patch. In fact, many bodies have been found there. In December 2010, the New York Times ran an article about decomposing bodies found at Oak Beach. To get to Captree, one must drive past Oak Beach. In 2011 the police searched the entire Robert Moses Causeway - one of the roads leading to Captree – for bodies that had been left there.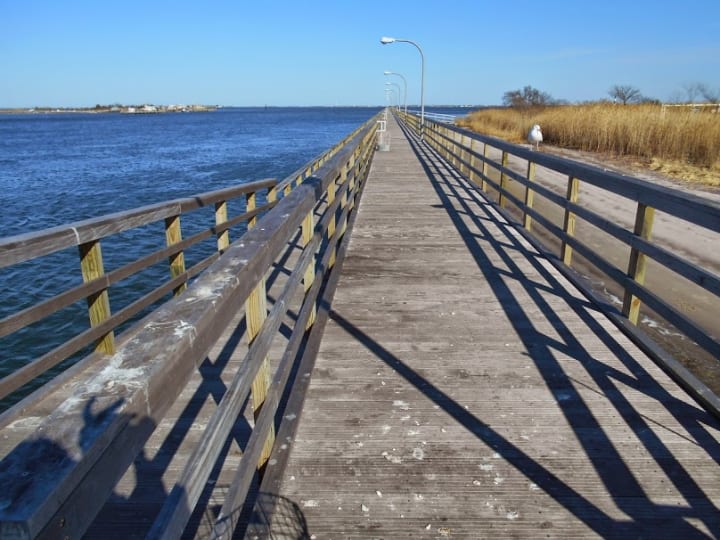 Seems to me this would made a great episode of The Sopranos. Maybe it did, I can't really remember. But at least I know I'm not that crazy for thinking of it.
But now the problem becomes, how does one write a crime novel and make it different from other crime novels? For that matter, how does one make it different from reality, because often reality is stranger than fiction. The answer to that is simple: I have no idea. But then, that goes for most crime novels. If you can imagine it, it's probably been written.
So, this whole idea will be one more thing stuck in my brain and, some day when I get inspired to do so, it will end up being put on paper.
travel photography
About the author
D.D. Bartholomew was born in NY, and lived in Australia, Canada and Japan. She works at the Met Opera in NYC. She writes romance and currently has three books on Amazon. Her hobbies include iaido (samurai sword), baking and singing opera.
Reader insights
Be the first to share your insights about this piece.
Add your insights