Want to live in Egypt? MNHD is your choice
Madinet Nasr for Development and Construction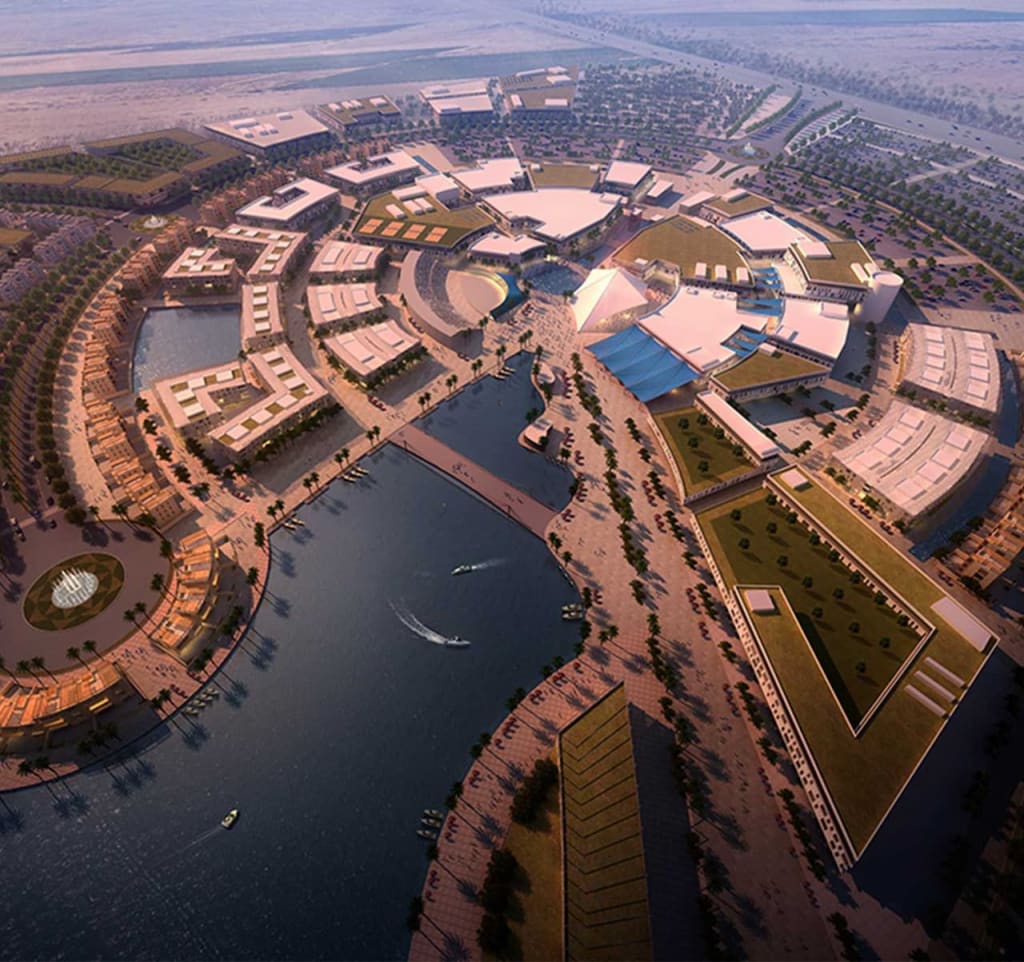 The center of the compound
Madinet Nasr Company is one of the forerunner real estate companies in Egypt that launched top-notch residential projects in which all means of integration are ideally delivered.
Over 60 years of continuing devotion, MNHD has been committed to providing customized housing options for its customers ensuring premium quality and practical solutions to enhance the everyday lifestyle of people.
With the main focus on developing the fourth-generation cities, MNHD invested massive lands all over Egypt, both east and west of Cairo, with a total space of 4 million Sqm. in 2022, MNHD has become a trusted icon for housing development; hence, the company broke its growth records in the first quarter of the year by delivering more 360 units.
Taj City project and Sarai New Cairo compound are the top 2 residential projects that received endless attention from property buyers because of their strategic locations and flight-level luxurious styles.
If Taj City or Sarai compound are on your top list, this guide will notify you of the compounds' latest updates helping you to know which one appeals to your requirements the most and WHY!
Everything you need to know about Taj City New Cairo
Taj City New Cairo is one of the flagship best residential projects located in the heart of the fifth settlement, on a massive land of 3.7 million Sqm, with great proximity to Cairo's main roads and places.
The integration provided in Taj City compound is clyster clear in its inclusion of different services for all family members including a clubhouse, sports club, a medical centre, wellness hub, swimming pools, and safe kids' areas.
The architectural design of Taj city
MNHD collaborated with proficient designers who are capable of evolving practical interior designs that enable owners to utilise each corner of the unit.
Types of units in Taj City
Taj City New Cairo provides the best unit diversity for its customers, which includes all of the following types in different spaces: Apartments, Standalone Villas, Twin villas, and Town Villas.
Taj City compound considers people's different purchasing capacities by providing different spaces for each type of unit; 86 Sqm is the minimum provided space for a small apartment or studio.
Payment System in Taj City Compound
As a means of enabling customers to pay the cost of their units, MNHD offered a long instalment period of 10 years through which buyers can pay their dues effortlessly.
Why should Sarai Compound be your first choice?
Sarai New Cairo compound is one of Madinet Nasr Company's top projects that managed to surpass customers' expectations with its splendid lifestyle.
MNHD selected a livable spot for building the Sarai compound, near the AUC with only 10 minutes of distance, situated on the Suez Road. This strategic location grants residents with ease of accessibility to their destinations.
Types of residential units
Sarai compound is featured with several types of residential units through which customers can pick their favourite type for their families. The available units are (townhouses, twin houses, apartments, and standalone villas)
Kindly Note that the average space for a standalone Villa is 440 Sqm.
The architectural design of Sarai compound
What distinguishes Sarai compound over the other projects in the fifth settlement is its perfect division in which the largest part of the compound space is dedicated to building lush greenery spaces; moreover, spaces for facilities and amenities.
Living in Sarai compound offers you the highest levels of luxury where the contemporary designs and simplicity of nature are blended together.
Payment system in Sarai Compound
Sarai compound offers different manageable payment systems that require 0% down payment, provided that the buyer has to pay the remaining cost of their purchased unit during 8 years, as mentioned
list
About the author
Reader insights
Be the first to share your insights about this piece.
Add your insights