Visiting The Oyada YamaKyu Inn
Hida Takayama's Best RyoKan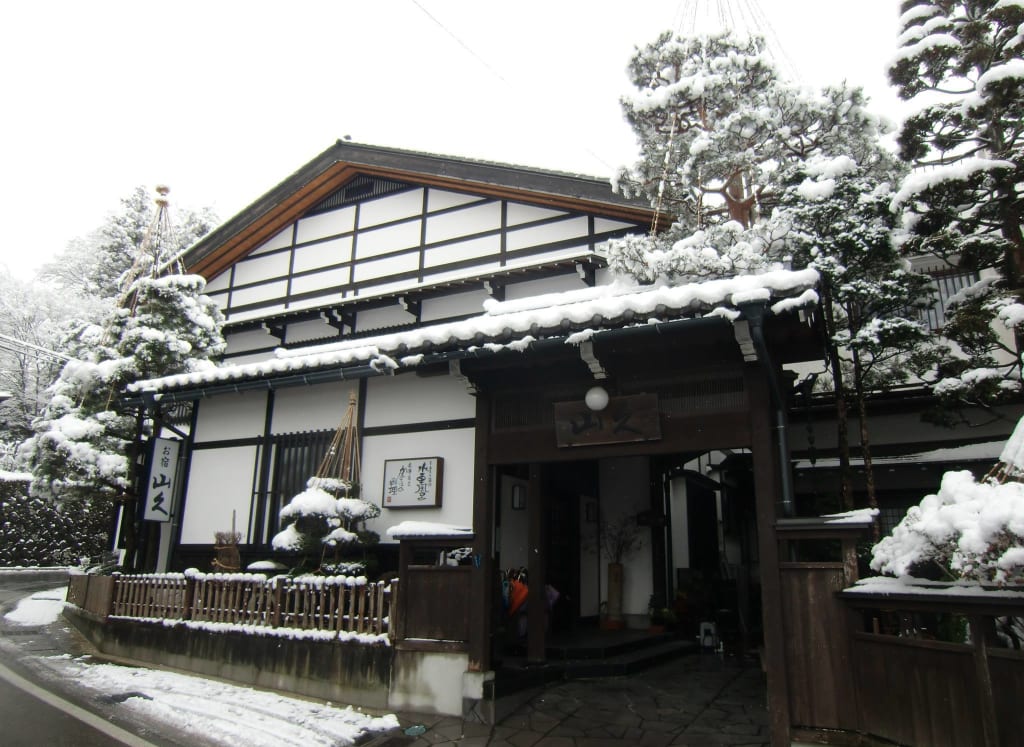 Oyada Yamakyu during the winter months
I stayed several days in the Oyada Yamakyu Inn recently. Traditional Japanese Inns are always fun, but this one captured my imagination. Nestled in the mountains in Northern Japan, the long trip to the area is well worth the wait.
The small town surrounding the Onsen is relatively flat, but it's worth getting the ride offered from the train station to not have to carry your bags. Shuttle service to various local sites and dining experiences are just one of the many services provided by the inn.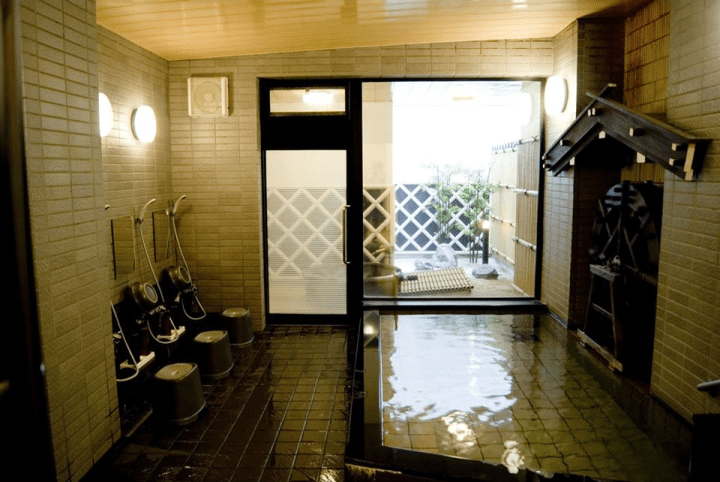 1. Onsens
The biggest appeal for most people when it comes to traditional inns in Japan is often the Onsen or natural hot spring. The YakuKyu was no difference. With two springs that switch back and forth each day, both options offer a larger communal area and a smaller individual tub. The individual tubs were located outside, offering the best of both worlds. In the winter the entire tub area stays warm, allowing for bathing in the snow.
Remember to shower off before you get into the tub, remove all lotion and wash your hair. Shampoo, Conditioner, Body wash, and even lotion are all available for your use. Attendants replenish them throughout the day. It's also common to wash yourself again after you get out of the baths.
No clothing or towels inside the baths, if you aren't comfortable being nude around other people, try and use the individual bath outside rather than the communal bath inside. This onsen tends to be rather empty in the afternoon and late evening, making it easier to plan for private bathing time.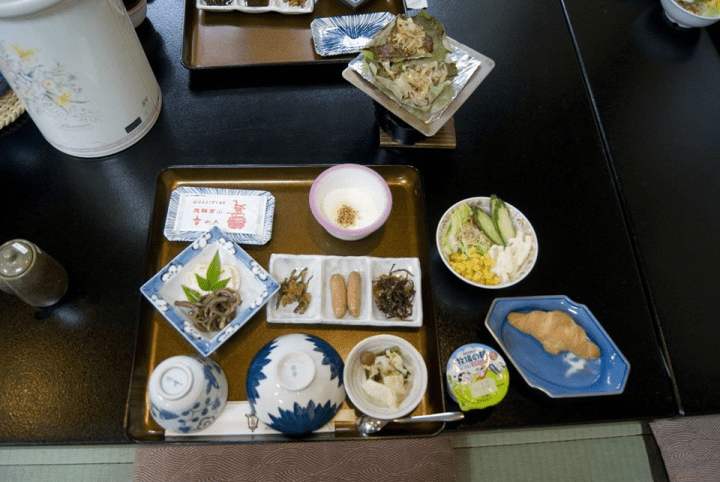 2. Meals
Local women from the area cook foods that are in season, fresh, traditional, and well balanced. Each meal combines western and Japanese culture together in a tasty and appealing way. Food is served twice a day with meal prices included in most packages. Groups have their own dining rooms, with personalized meal times available.
Most of the food is locally sourced, with vegetables and fish making up the bulk of the meals. If you are lucky enough to meet one of the cooks they will tell you about the sauces they make themselves and might even sneak you a bite of their next batch of pickles!
There is no time limit on how long you can spend eating and groups will often spend an hour or two savoring the flavors. For the best breakfast experience wake up when the baths open and soak before eating.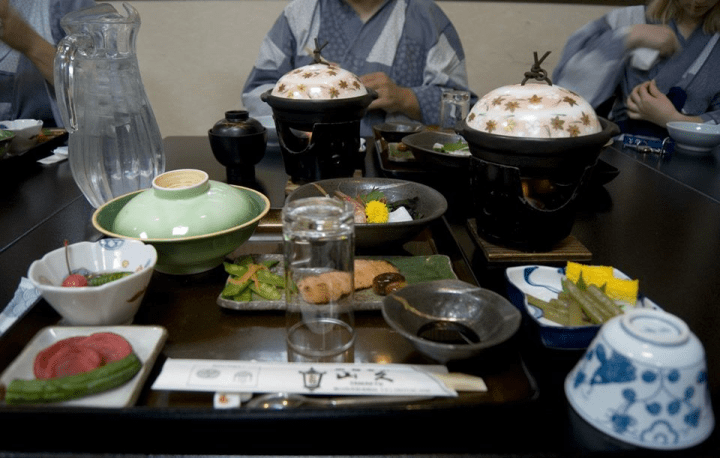 3. Yukata
Traditional Yukata were available for use, with most people opting to change into them after a bath. The blue checkered patterns were surprisingly utilitarian for the soft and comfortable fabric. They made perfect sleeping costumes, but they also felt perfect for lounging around and enjoying the inn.
Unfortunately they only really fit up to size 16US, so some members of the group opted to use wrap skirts underneath to avoid exposing themselves. The clerk informed us that LL size Yukata were being ordered for the next season so this might not be a problem at this point.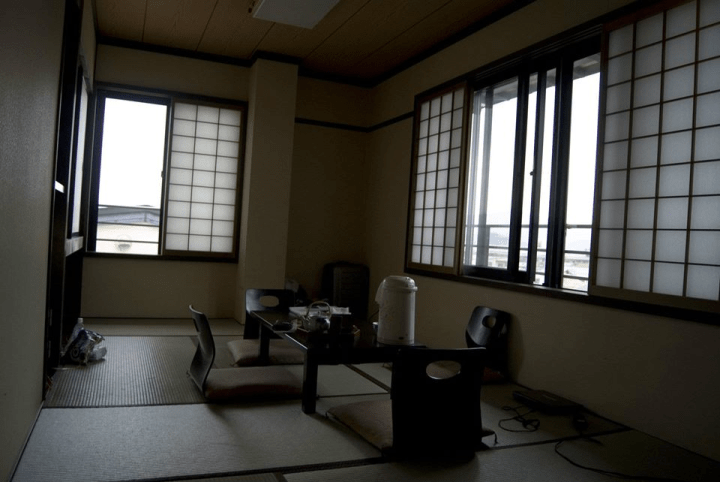 4. Rental Items
Most rooms come with a tea maker and an assortment of teas, the gift shop offers a number of different options as well. Items can be rented and sent up to the room, or held at the desk such as umbrella and bicycles. A listing of available items can be found in the room, with included items hidden in the various closets.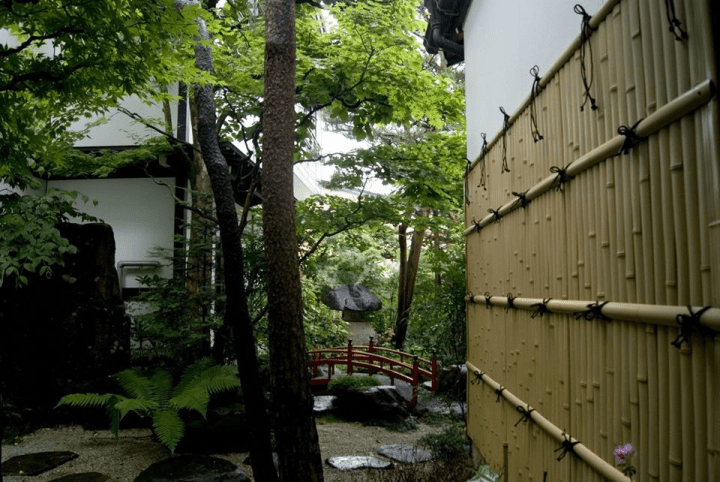 5. Day Trips
Trips around the area include a beautiful temple, day spa, recreation village, and even a short train ride to memorial sites. The city itself boasts an interesting scavenger hunt, hidden fountains, and a few museums dotted throughout. Most interesting is a former military residence that includes a fully restored period kitchen.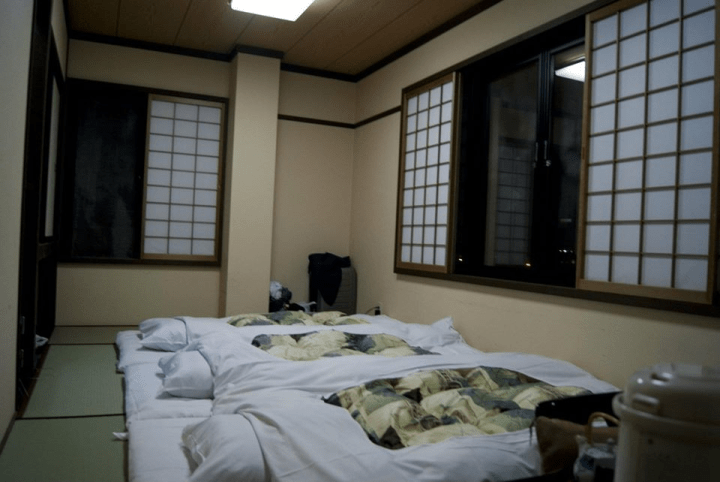 6. Sleeping Arrangements
Every night futons are pulled out and fluffed by the maids. The windows are opened and the rooms are readied for sleep. Everything else is moved out of the way, ensuring that everyone can relax and enjoy their time together. Each room can sleep between 1 to 4 people, allowing for great flexibility from friends groups and families.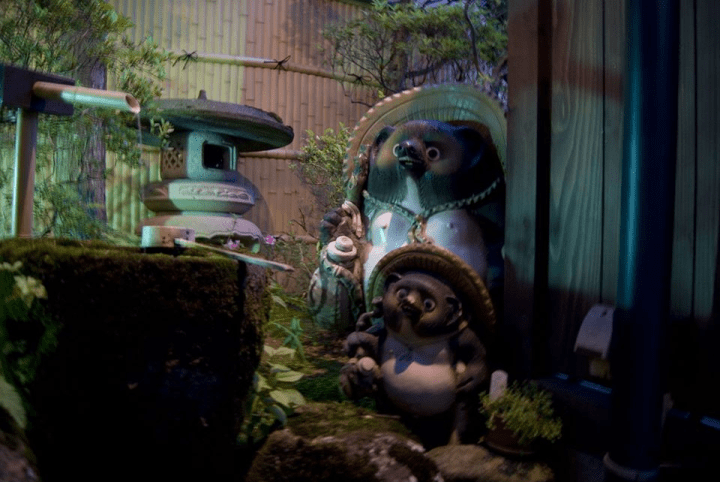 7. Accessibility
All of the dining rooms, bedrooms, baths, and areas of the hotel are accessible while in a wheelchair. Special assistance and even items such as bathing chairs can be provided by the front office with enough notice. When booking online, indicating a need for accessible support will be enough.
Food allergies and sensitivities can also be cared for, while some might mean much less interesting food. Be sure to include information about sensitivities in the notes when submitting your reservation.