Visiting San Diego
The Sites, Food, and Drinks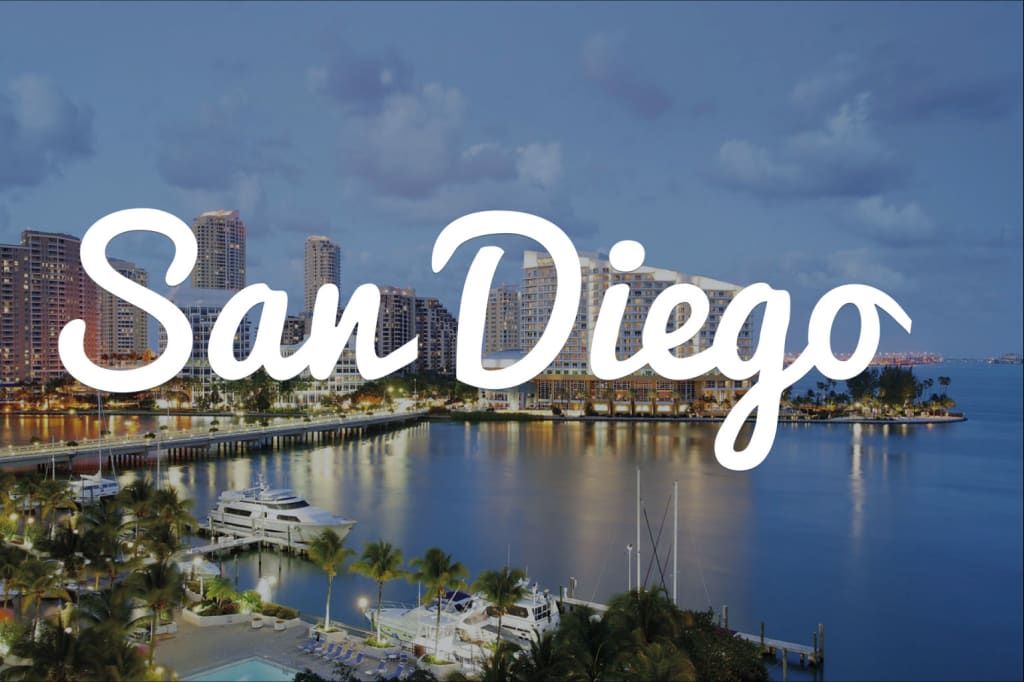 A couple of weeks ago I spent the weekend in sunny San Diego celebrating my boyfriend's birthday. We've been together for two years so I really wanted to do something special. We're both pretty into the show Rick and Morty which, if you haven't heard of it by now, you're living under a literal rock. Anyways, there's this thing called the Rick Mobile which is a basically a pop-up store for the show that tours the states selling exclusive merchandise, and it was going to be in San Diego, which was the whole point of the trip. But it was just a one-day thing so I had to plan other activities. Now, I'm a big planner. I like knowing where I'm going, what we're doing, and how to get there. But I also really hate being the one making all the decisions because what if things go bad? What if the food sucks or the drinks are too expensive? My boyfriend is pretty low maintenance so I knew he'd be OK with whatever, but, again, I wanted to do something special. So, basically, here's a list of the places we went to, what we did, and what we thought. This way, if you ever visit San Diego, all the hard work will be done, and you'll have some great places to go get drunk at, which, let's be honest, is what we spent the whole day doing. Enjoy!
Little Italy: The Sites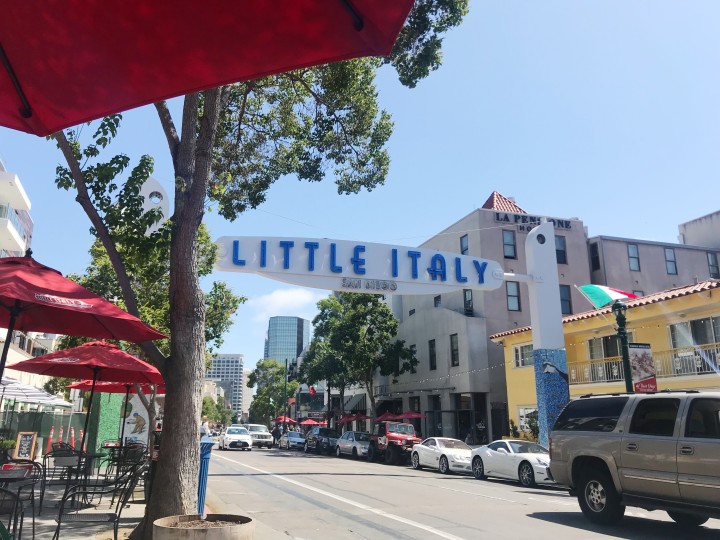 If you're in downtown SD definitely take a stroll through Little Italy—it's gorgeous. It's a couple of blocks with cute little, painted buildings, boutiques, markets, and restaurants. We started at Filippi's Pizza Grotto where you can get two slices of pizza and a soda for $7. It was a gorgeous day so we sat outside and enjoyed the food. The slices are huge, greasy (just the right amount), and delicious. Right next to the pizza shop is a comically large red chair that says Little Italy on the back. It's a bit of a tourist attraction. So we took a picture on the big red chair and went off in search of drinks.
Bolt Brewery: The Drinks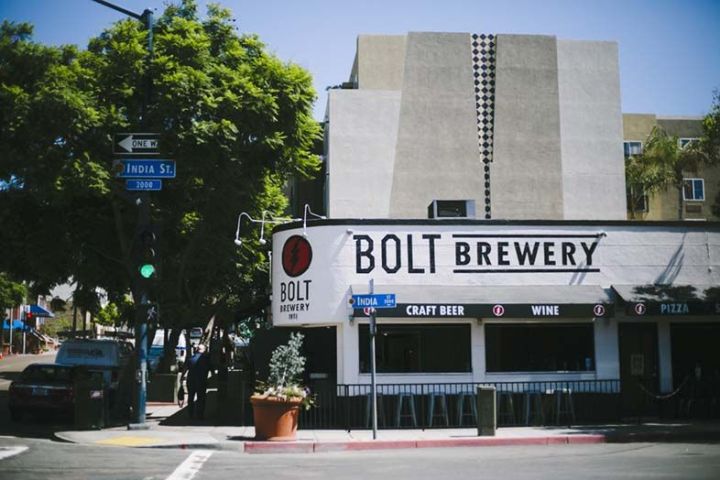 Eventually, drinks were found and had at Bolt Brewery. It's a block down from Little Italy and pretty cool. They have a huge selection on tap and special rotating drinks. I tried the Washington Gold Cider which was great. I do not like beer, much to my boyfriend's dismay. I've tried tons of them; I just can't get behind the taste. It's not for me. Anyways, the drinks were great AND they have games for you to play: connect four, Jenga, etc. It's not where we stayed all night, but it was a great starter place.
Underbelly: The Food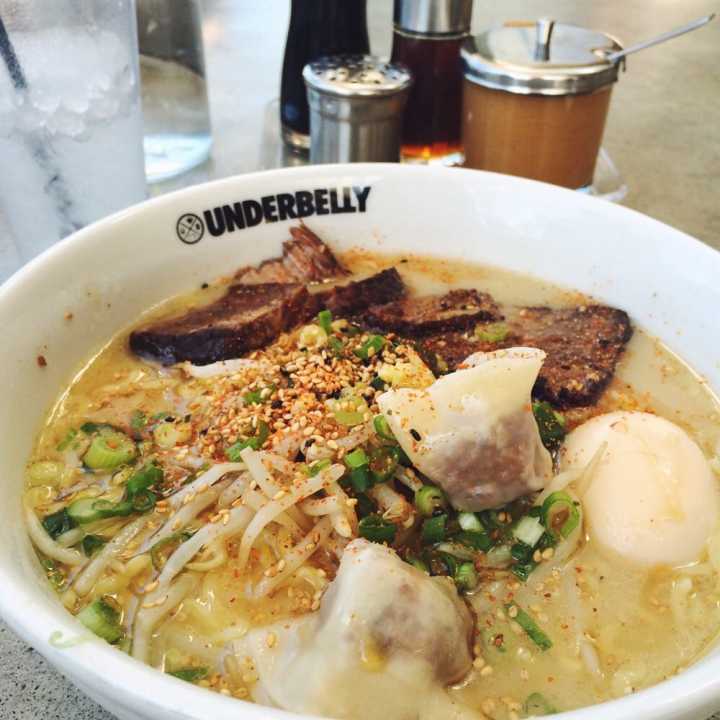 Now, this might have been my favorite part of the trip: the food. Lately, I've had a real craving for ramen. Sadly, where we live there's only one place to get good ramen, and it's not a "wow" dish. So while we were there for my boyfriend I was going to get me some flippin' ramen. The reviews for Underbelly were great, and it was within walking distance. Underbelly is a cool, "hip and trendy" place. It's camp-style seating so you end up next to strangers but everyone is there to enjoy some good ramen so it's a good time. The ramen was fantastic. I'm trying to be a bit more adventurous with my food so I got the "Underbelly" which came with a soft boiled egg, chashu pork belly, applewood smoked bacon, and adobo pulled pork. I was in heaven.
The Coin-Op: (Gaslamp District)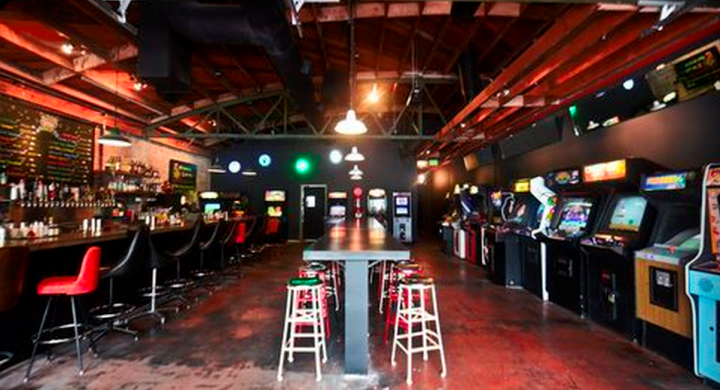 Our night ended at the Coin-op, a bar/arcade combo. Originally, the plan was to go to a club. We don't have anything close to a club in Redlands so we wanted to do something different. But things change; sometimes you just gotta roll with the punches. Neither one of us wanted to have to pay $15 to get in somewhere or wait in line for hours for overpriced drinks. So, I turned to google and the Coin-op was the winner. There's one wall lined with pinball machines, a second with skee-ball machines, and a third with old games like Pacman and Galaga. Needless to say, my boyfriend, an overgrown six-year-old, had a blast, which was the overall goal.
This is my first story for Vocal, and, honestly, I have no idea what I'm doing, but, hey, that's life! I don't know if anyone will read this, but, hopefully, it helps someone stress-out a little bit less.
couples travel