Visit these 2 places in southern Thailand to avoid crowds.
Wonders of Koh Tao and Khao Sok National Park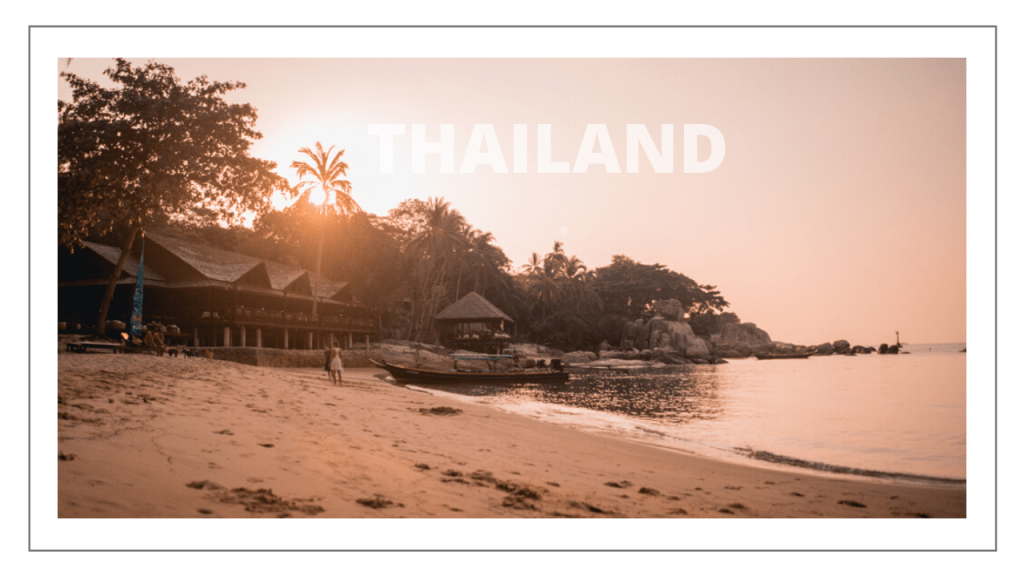 phot. | Maksymilian Chałupko
OFF THE BEATEN TRACK
Most of the Thailand travel guides recommend visiting Bangkok, Phuket, Chiang Mai and of course famous Phi Phi Islands and James Bond Railay beach. Well of course they do, these are the main "must-see" places, but hey! Who said you have to follow the beaten path? I'd like to invite you for a short journey through my two favorite places in southern Thailand.
FIRST PICK: KOH TAO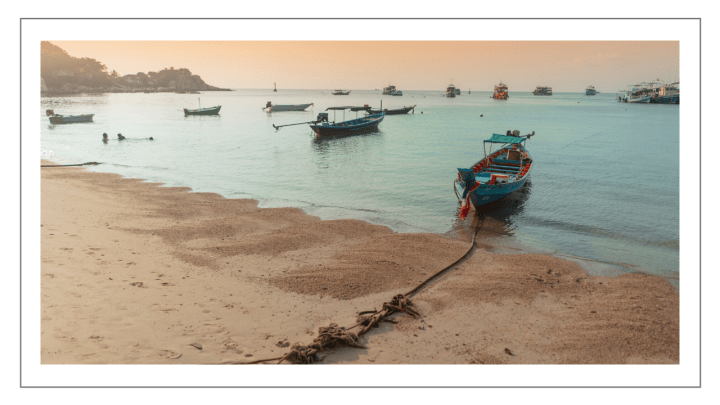 SHORTLY ABOUT KOH TAO
Little island still underestimated by many. Located in the northwest from very popular Koh Phangan and Koh Samui. Koh Tao is appreciated mostly by wannabe divers and snorkel lovers. I found this tiny paradise very calming and relaxing, homelike feeling. At first, I couldn't believe that places like this exist in the real world and not only on postcards.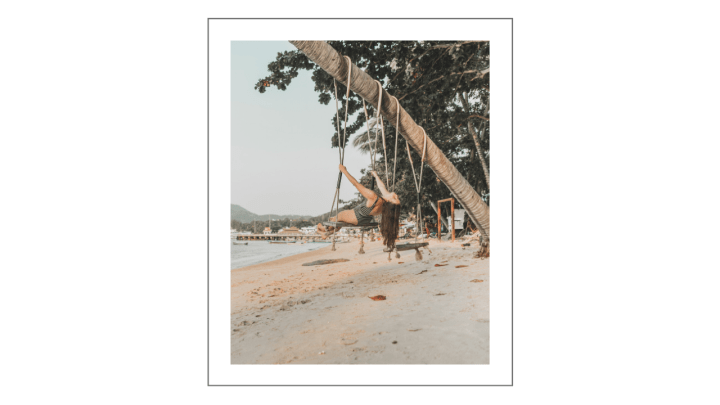 WHAT MADE ME FALL IN LOVE WITH THIS ISLAND?
First of all, it's narrow enough to walk from one side to another. Secondly, it is very peaceful and not so many people come there, at least it feels like that. What's more, the water is crystal clear and the sand is very clean. Restaurants are not overcrowded...well actually, they are not crowded at all. Also, you can easily choose if you want to stay either in touristic or more local area.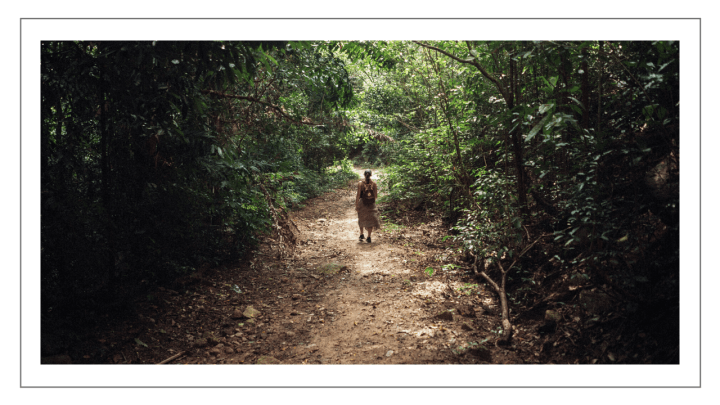 WAY TO SECRET HOTEL
As I mentioned, the island is small enough to walk it over to the other side. Taking an up & down hike through the hills might be a challenge in 30 degrees heat, but it's definitely worth a try. This way, you can experience some jungle vibe and see local forest cottages. But careful, be aware of falling coconuts!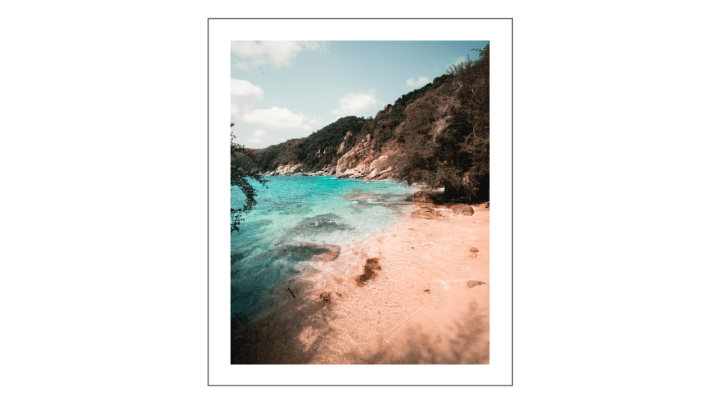 As you cut through the jungle, you can finally see the ocean. By following the pathway, you can hike to an abandoned hotel, with a beautiful private beach. The resort is tucked away on the quiet Laem Thian Beach on the far Eastern Corner of Koh Tao. It's a perfect getaway from tourist sections of the island and a nice place to have your lunch! Well, fresh mangos couldn't taste better with this kind of view.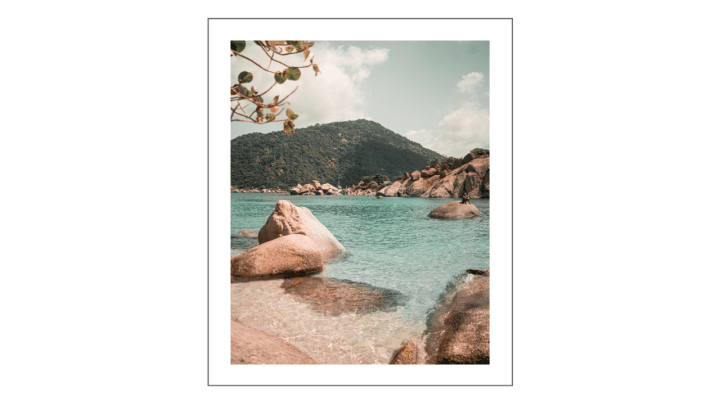 SNORKELING TOURS
Koh Tao is one of the world's cheapest places to get a scuba diving and free diving license. Unfortunately, I can't really tell you much about it, because I haven't experience that ... yet. However, I had a chance to try snorkeling and this was one of the best activities I had in Thailand.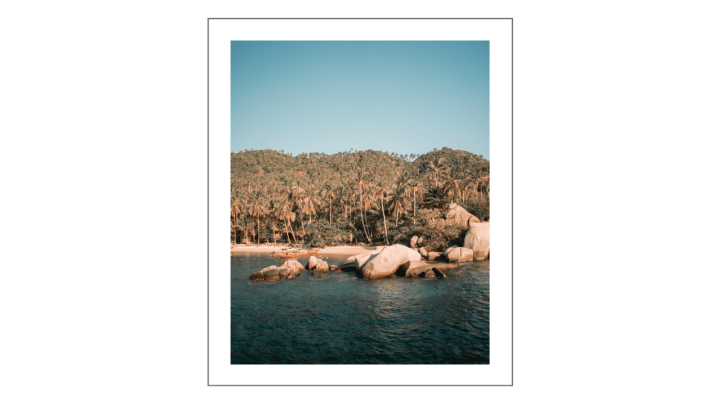 Tours are organized every day - from morning hours, till late afternoon. Guides take you on a boat tour around the island and show the most excellent spots. What's more, tours include lunch, snacks and equipment and you're free to bring yours! Have you ever seen fish that are colored like highlighter pens? All available colors in one? Well, that's your chance to peek on them and much, much more.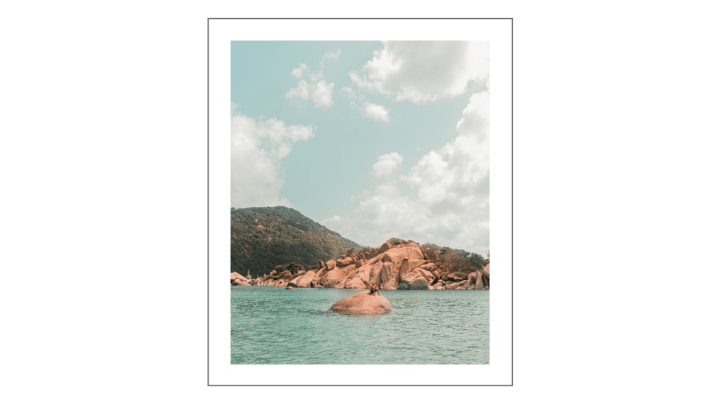 BONUS ISLAND
Do you know what else is amazing about the tour? The possibility to visit Nang Yuan Island. One of the most unique places on earth, divers Odyssey. I've never seen water being so clear, honestly. The whole place looked like someone's dream, impossible to be real. But it was.
SECOND PICK: KHAO SOK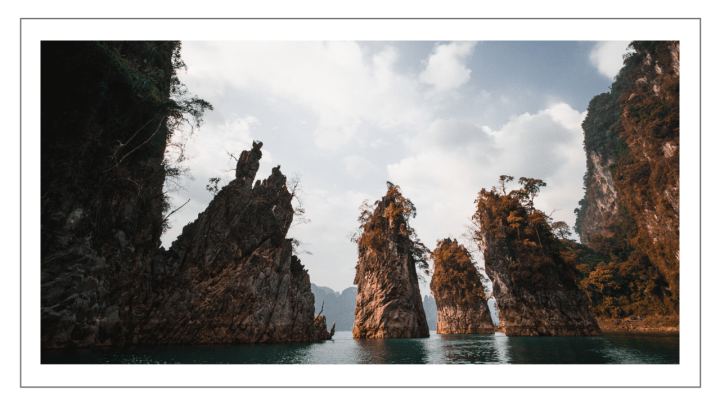 SHORTLY ABOUT KHAO SOK
Khao Sok is a nature reserve located in the far north form Phuket Province. The area is surrounded by mountains and virgin jungles. The National Park is famous for its turquoise blue water in the lakes.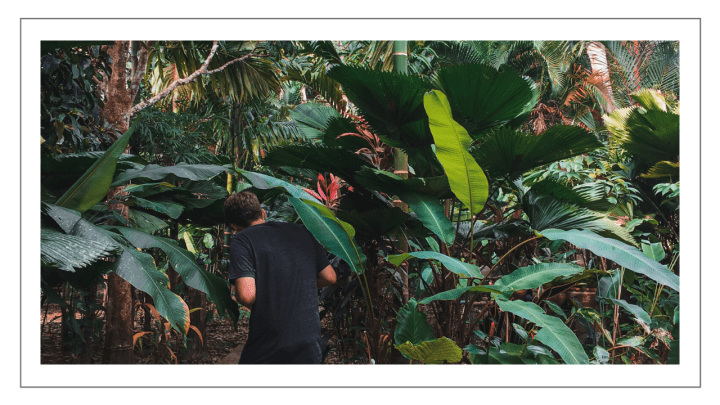 WHERE TO STAY?
I'd love to recommend a perfect place to stay. Khao Sok Holiday Resort has all the assets! It's affordable and it's located in a truly breathtaking scenery. You stay in a private little house with a fan and A/C. The whole place is run by the most amazing, kind and warm woman we've met in Thailand. She also cooks delicious Thai food in the restaurant herself! Have I mentioned that this woman was incredible? There is no need to go anywhere else - breakfast is included too. What's more, you can buy tickets to all the tours and local attractions. You may also rent a motorbike and book transportation to your next destination. If you care about hospitality, the place is just for you.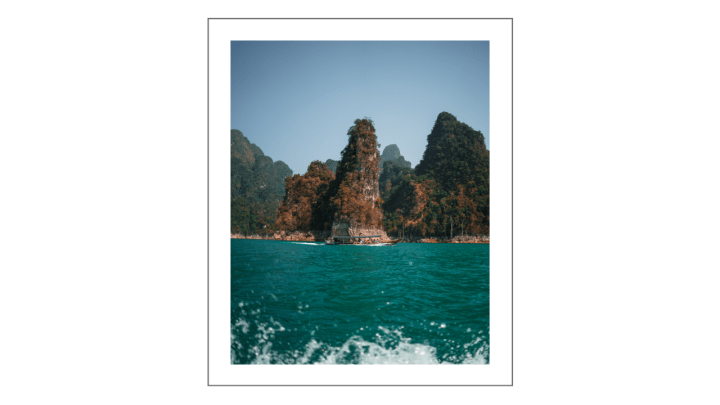 LONGBOAT TOUR
You can explore the nature park on your own, but it's so much more interesting when you take a boat tour with a local guide. Our tour included an all-day longboat cruise, lunch in the floating hotel and a jungle hike to the water cave. But let me tell you about it step by step.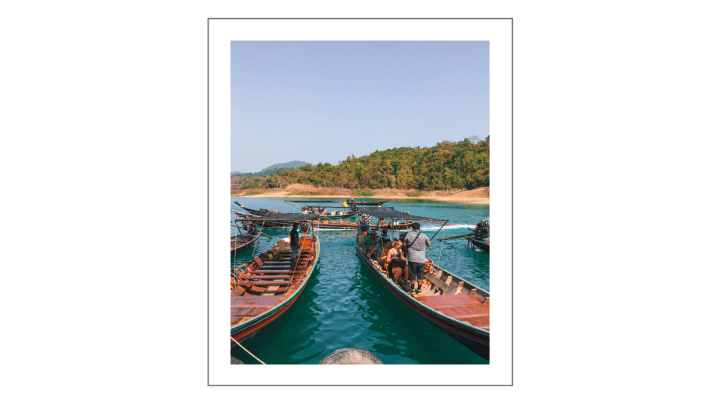 The tour starts at the harbor, where you meet your guide and the group. You hop into the boat and the journey begins. It's unbelievable how nature creates such astonishing views. Now, just breathe fresh air and observe the high rocky walls. Humans are so small. You can feel like that while being in Khao Sok.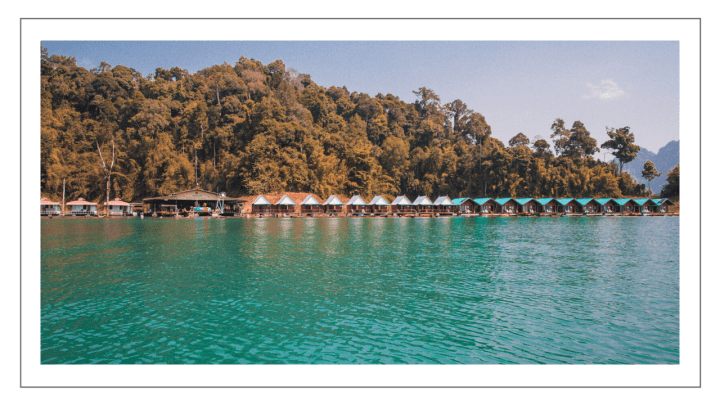 FLOATING HOTEL
After about one hour you arrive at the floating hotel, which is made of small, one-room houses built on the water. It's worth mentioning that you can actually stay there overnight (if you choose this option with your tour). While being there, you can swim in the lake, but only wearing a life jacket — the water is at least 35 meters deep! You may also rent a canoe for free and explore the lake a little further from the hotel.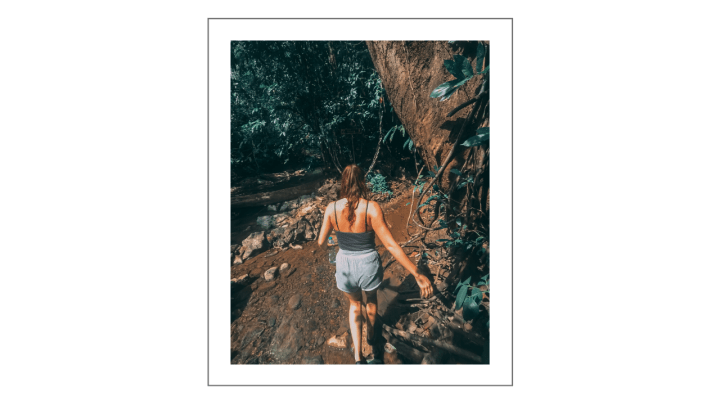 THE JUNGLE EXPERIENCE
After lunch, it's time to get to the next destination — the jungle. Be prepared to walk in the forest for 2-3 hours in total. My tip: bring shoes that can get wet and dirty but are comfortable at the same time. Actually, you can borrow "sneakers/boots kinda shoes", but I wouldn't recommend them at all. Because shoes are not perfectly tight - rocks and water will be sneaking inside, scratching your feet and ankles. Not cool!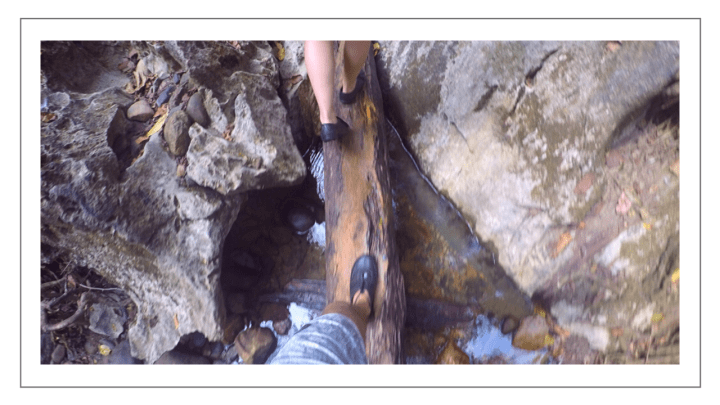 So, now you are well prepared and it's time for the hike! The guide knows the area well and can show you some amazing animals. Giant spiders, sneaky reptiles and even monkeys jumping on the trees! As you walk along the forest remember to use strong mosquito repellents — you don't want to catch dengue fever, do you?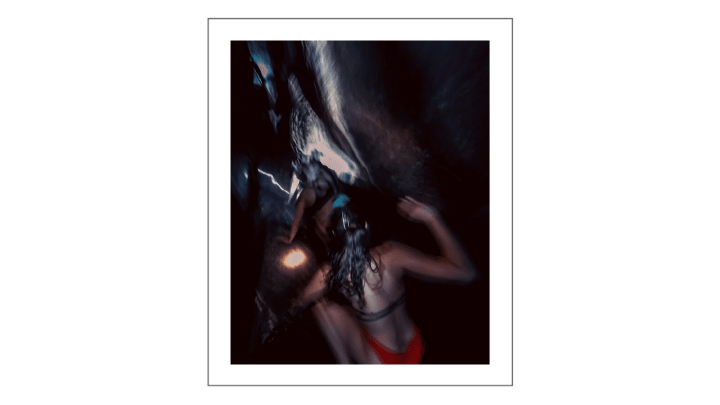 THE WATER CAVE
We got to the cave, so it's time to get undressed — if you don't want your clothes to get wet of course! Yes, the name of the cave is accurate. It's also dark inside so you're handed a forehead flashlight. On entering, you're already knee-deep in water. Later, you'll even have to swim in the cold water, but believe me - it's so much fun! The cave tour ends with everybody jumping into 5-meter-deep natural rock pool. Yoohoo! "No wet, no fun" the guide said.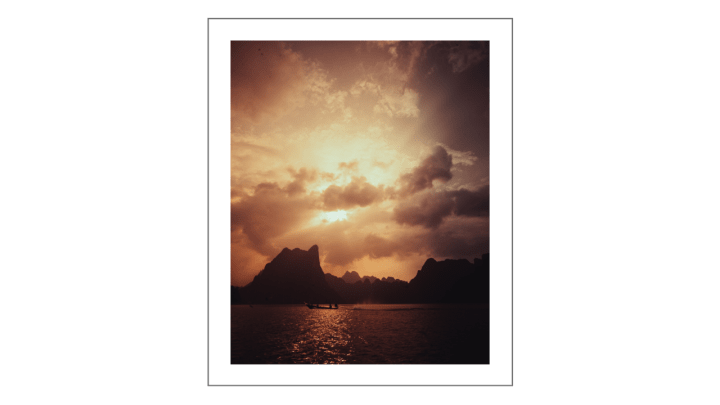 After that, it's time to head back to the boat and go home... But wait! Before that, you'll be given a chocolate bar and a banana! It's been some time since lunch, right? And one more surprise! The guide takes you to a quick stop at a stunning little bay among the rock walls, where you can finally take the life jacket off and take some proper pictures! As the boat heads back to the harbor, you can admire the sunset.
And that would be the end, my friends.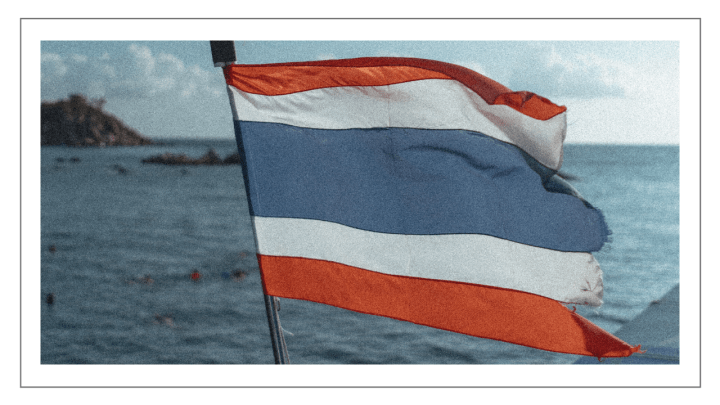 I believe there are many beautiful untouched places in southern Thailand. Obviously, there are much more in the whole country - the ones I've described above, I visited and fell in love with. Koh Tao and Khao Sok stole my heart.
I hope you did enjoy accompanying me along this short trip. For more pictures from our trips follow @gosiakk & @chalupko on Instagram!
See you next time.
GK

Gosia Kowalewska
Hey You!
My name is Gosia and I'm Polish. I do a lot of things: I travel, photograph, cook, dance and sew! I also like to write stories, so welcome to my profile - I'll share some of my life with you, with my imperfect english. Enjoy!
See all posts by Gosia Kowalewska →