Visit: Kibworth Beauchamp
A Beautiful Leicestershire Village
Photo Credit: Pictures Of England
Kibworth Beauchamp is a village in the beautiful Leicestershire countryside, located nine miles away from the city of Leicester, and six miles away from the town of Market Harborough.
I know this village well as this is the village I grew up in. So I can fully recommend visiting this English village, if you want a taste of village life it's the perfect place to come and have a look around.
Kibworth Beauchamp, along with the villages of Kibworth Harcourt and Smeeton Westerby, was featured in Michael Woods BBC documentary series, The Story of England. The documentary starts at the time of the Roman Empire, and goes through to the Second World War. So that shows you the grand scale of the history of the village. Around the village are visitors information boards of historic information, which are most interesting to read, then go look at the location detailed.
But I am going to tell you about the Kibworth Beauchamp of today, and tell you what's happening in the village, and tell you why it's a place to come visit.
Food Glorious Food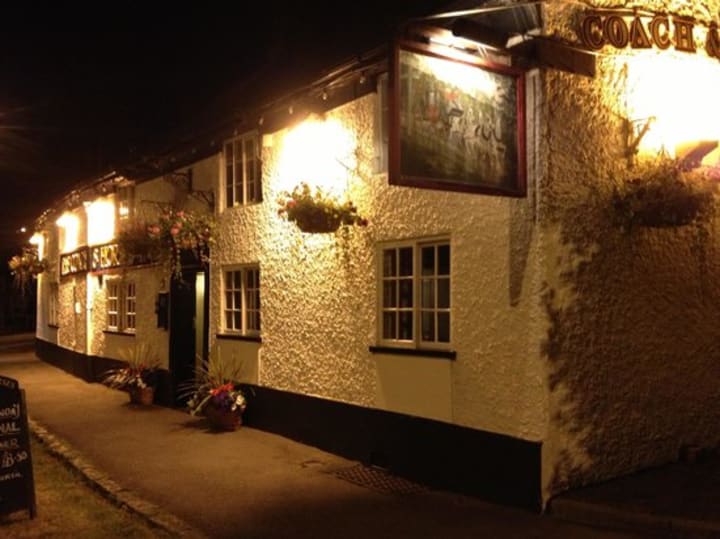 Whether you are looking for an evening meal, a light bite, or coffee and cake. Kibworth meets all your dining needs. Cafes, The Well, and The Deli, both located on the High Street, are perfect to drop in for a hot drink, and both have a great selection of food, hot and cold. Perfect to have a rest and refuel, with a wonderful, friendly atmosphere.
If it's food on the go you want, go the the chip shop. The chips there are heavenly!
If it's an evening meal you fancy then head to The Lighthouse, you'll find it in the village centre. It is a seafood restaurant, but there is also vegetarian options. It is a hugely popular restaurant, so I advise to book a table before visit.
There are numerous pubs which serve food, including The Swan. I recently dined at the Coach and Horses pub, which is in the village of Kibworth Harcourt. Kibworth Harcourt and Kibworth Beauchamp are two villages which are joined together. Harcourt is a must to explore too—you'll find a windmill, an old village pump, and a fabulous Italian restaurant called Boboli.
But I'm getting off the subject! The Coach and Horses, my boyfriend, Nigel, and I recently dined there, the restaurant is separate from the bar area. It's a traditional old English pub, cosy, complete with beams on the ceiling. We had a perfect evening there. Fast service, welcoming, very reasonably priced. My boyfriend had mixed grill, followed by millionaire's cheesecake. I opted for a vegetarian burger with chips. We both enjoyed the food. I thoroughly recommend dining there.
Shop 'til you drop!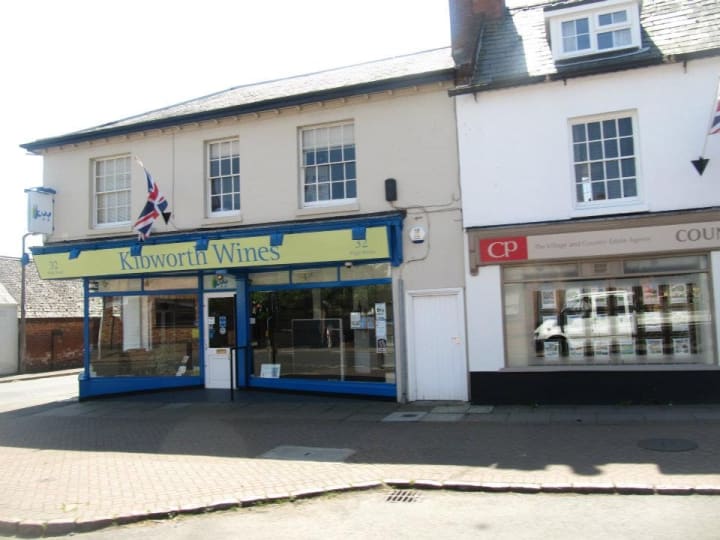 Kibworth may be a village but it does boast a good selection of shops. There is a chemist, news agent, co-op, post office. A superb bookshop, with a wonderful selection of books, something for everyone.
Fancy a bottle of wine, then pop into the Wine Shop, they have a fantastic selection to choose from, all at reasonable prices.
Traditions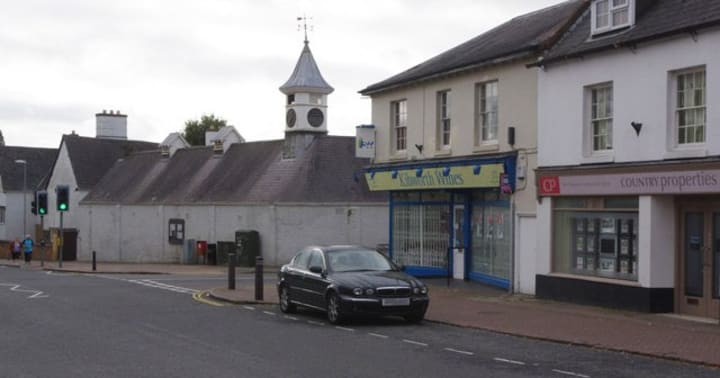 At Christmastime, the village centre is stunning with all the Christmas decorations. For many years, the shops Christmas tree lights have been white, which looks most effective when looking down the High Street. Wonderfully festive.
Remembrance Sunday is always marked with a village parade, which includes the local girl guides, scouts, brownies, and cubs. Plus the hugely talented Kibworth Brass Band who always sound amazing. Followed by a Church service at St. Wilfrid's Church.
Bonfire night is always held, in Kibworth Harcourt. It always draws a large crowd. With Easter being celebrated with Church services.
Halloween seems to be getting bigger and bigger every year too. Many houses put up spooky decorations! Which is good fun to see! Expect to see lots of treat or treaters on Halloween night too, witches, ghosts, ghouls, wandering round in packs! High on sugar!
Historical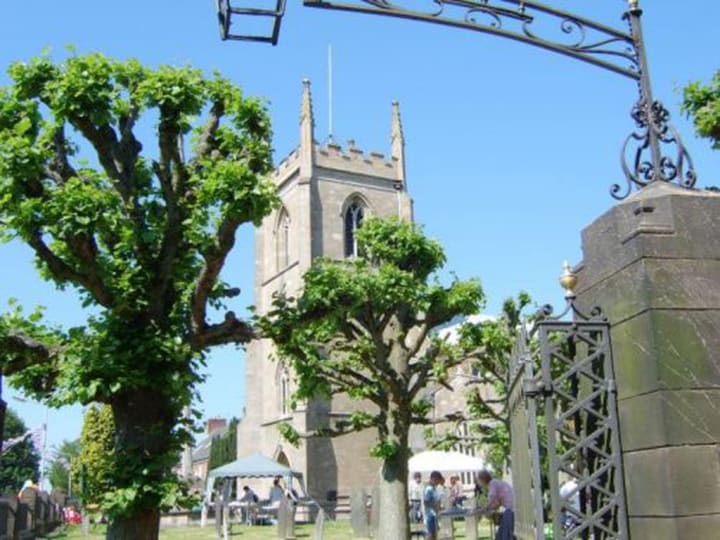 St Wilfrid's Church is beautiful. It stands proudly and grandly up on the hill. With regular services, I always try to make it to the Christingle service every year, it's always an uplifting festive treat.
A girl once went home and told her Mother, "Mummy, I have just jumped over the Church's spire." Which is a true story! You see St Wilfrid's did once have a spire. However, it collapsed in 1825, hence the girl being able to jump over it!
Kibworth also has Methodist Chapel, which can be found just off the High Street. There is also the Clock Tower, and many old houses each full of their own history.
Village Life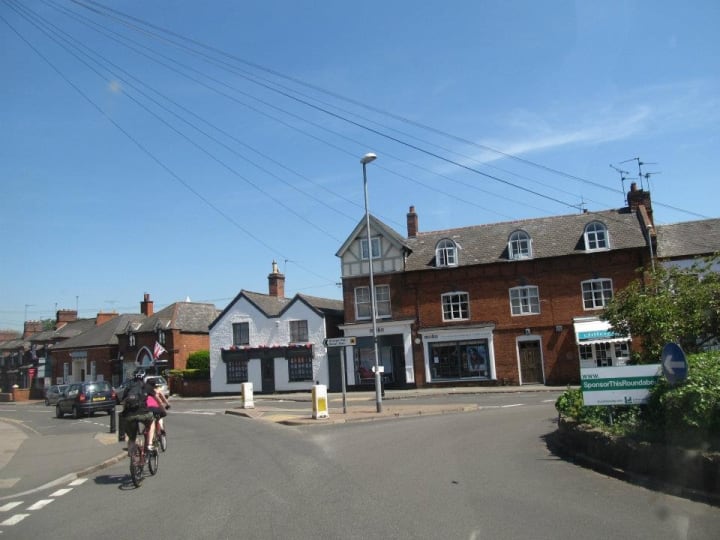 Kibworth Beauchamp really is a booming village. It has two schools, Kibworth C of E Primary School, and the high school, Kibworth School. Plus numerous play schools.
It has two parks, one includes tennis courts. Sports wise, there's a spectacular cricket club, a football club, and a magnificent golf club.
Also to be found is an opticians, two dentists, hairdressers, doctors surgeries, and a library. It definitely is a place which can meet all of your needs.
The bus service is great too.
Explore.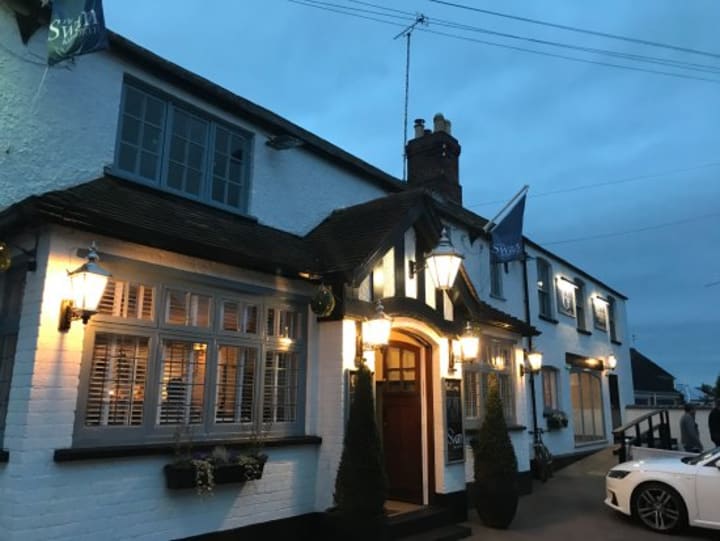 You can pick up a village map, which has routes of walks around the village, which details places of interest.
Or just make up your own route. If you want to see a traditional old English village with all its history, quaintness, prettiness, then Kibworth Beauchamp will not disappoint. It's friendly, welcoming, and definitely a place to visit.
If you have a dog, bring the pooch! Kibworth Beauchamp is surrounded by countryside, full of footpaths, which are ideal for dog walkers. My dog Lola and I have explored every route! The surrounding countryside is stunning, all year round, and it's beautiful to see it change throughout the yearly seasons. Even when the Beast from the East was upon us, there was Lola and I walking along the canal tow path, it was like being in a winter wonderland, just breathtaking natural beauty.
So what you waiting for, come and explore this incredible village. Soak up the history and enjoy everything which Kibworth has to offer.