Vienna, Austria
Tips and Tricks for a Memorable Trip on a Budget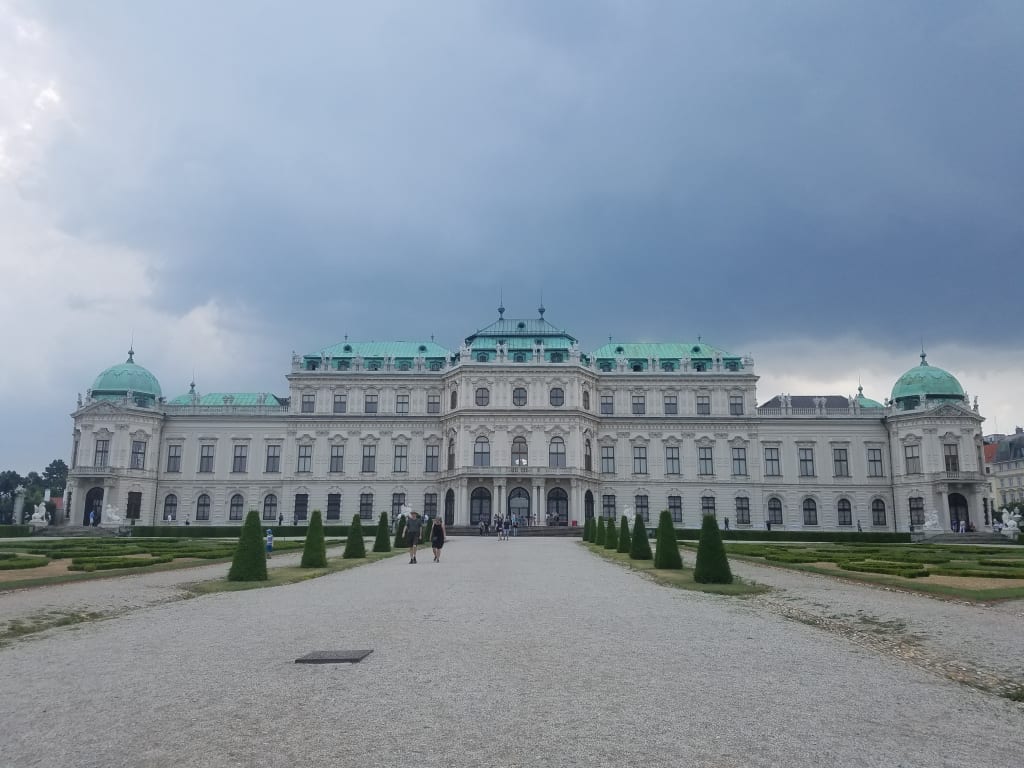 Belvedere Palace
This past year I lived abroad as an au pair and travelled many places. Though everywhere I travelled to was incredible in its own way, Vienna, Austria, was one of my favorites. Traveling alone is a great experience that I would recommend to anyone if they feel comfortable, but meeting a travel buddy along the way is even better! On my bus ride from Prague to Vienna, I met a girl by the same name as me and we ended up making our way through Vienna together.
The first thing you should do when arriving in Vienna: get a metro card. The metro in Vienna is called the U-Bahn. Once entering a station, find a ticket machine. Upon receiving your first ticket, keep it because you can just reload it each time you enter a new station. Tips and tricks for the metro are as follows. There are no entry gates in the U-Bahn, but you do have to scan your card on these little ticket readers before entering. The U-Bahn is an honor system but there are some people who don't follow this and enter illegally. While it seems easy to do this, I do not recommend it because there is always an attendant on duty. If you are caught on or entering the U-Bahn without a ticket, the fine starts at 500 euros. Getting around the city is easy because every train car has a map of the different stops plastered to the ceiling. If you don't want to get lost, always look up. I also recommend counting the number of stops you need before getting off because with the main language being German, the names can be confusing and hard to understand.
The first thing I would recommend seeing in Vienna would be the Belvedere Palace. This beautiful baroque palace was built in the early 1700s when Vienna was home to the Habsburg dynasty. The entrance can be a bit tricky to find, so make sure you do some research before just venturing off like I did. One you enter, you will walk about seven minutes through the beginning of the park until you see signs for the ticket office. My tips for tickets are the following. If you are the type of person (like me), who wants to see literally everything a museum/palace has to offer, then you should buy the combined ticket for the Upper and Lower buildings that make up the palace. The upper building is where most of the magic happens, in my opinion. It houses the permanent art collections but is also home to Gustav Klimt's The Kiss. This painting was on my bucket list and I almost cried when seeing it. The Belvedere Palace was home to Prince Eugene of Savoy and that is what is so interesting about the Lower building. It was the first of the two buildings to be built and was finished in 1716. This is where the main living quarters of the prince were. This past summer when I visited Belvedere, they had recreated what it would have looked like when the prince was alive and living there. If you've come just to view the artistic masterpieces, a single ticket to the upper palace will cost you 15 euros for adults and 12.50 euros for students. The aforementioned combined ticket will cost you 22 euros for adults and 19 euros for students. Another quick tip: once you're finished in the upper palace, take your time in the gardens on the walk down towards the Lower Palace/exit. Once you are about halfway down, stop and turn around. I can guarantee you will be speechless by the beauty in front of you.
St. Stephen's Cathedral was built back in the 14th century and is one of the most iconic landmarks of Vienna. The cathedral itself is a wonder, but the most interesting and beautiful part is the roof. Decorated with ornate patterns and rich colors, the roof is composed entirely of tiles. The cathedral is located in Stephansplatz, one of the main squares in Vienna. This square is one of the most densely populated tourist areas in Vienna with shops and restaurants lining the streets. Be careful here with pickpockets and if you are wearing a backpack, I recommend putting it on the front of your body. Also, make sure to keep one hand on your purse at all times. Another tip for this area, if you want a quick view of the inside of St. Stephen's Cathedral without paying the entry fee, you can enter to the left of the main entrance. There is a gated area where people can take pictures and then move along. I would not recommend eating in Stephansplatz because the prices will be doubled due to the high number of tourists. One last tip here would be for wi-fi. If you are in need of some free wi-fi, head over to the H&M. While browsing the clothes and accessories, connect to the free wi-fi to figure out the next leg of your journey.
Two other places I would recommend seeing are Mozart's apartment and the Austrian National Library. The apartment that Mozart lived in between 1784 and 1787 in Vienna is the largest, most elegant, and most expensive one he ever lived in. Though a little pricy, it is still an amazing experience to walk through and learn all these things about Mozart that I never knew. Tickets are 11 euros for adults and a reduced rate for 9 euros. You're drawn in with pictures and stories as to how and why Mozart came to Vienna. Now, if you're anything like me, and your favorite movie growing up was Beauty and the Beast, then you might have a slight obsession with libraries. In every city I've been to, I have looked to see if there are any national libraries that are open to the public. In Vienna, I was lucky enough to find one so beautiful, words are not enough. Located in the old Hofburg Palace, entry into the library only costs 3 euros. This is one of the most affordable things to see in Vienna, especially if you're on a budget. After paying, you walk up two flights of stairs to a set of massive and intricate double doors. As I said before, I am obsessed with libraries, so it's safe to say I was tearing up when I walked in and saw the beauty all around me. There are 400-year old frescoes on the ceiling and walls, floor-to-ceiling bookshelves, and ancient books and manuscripts as far as the eye can see. The pictures I've included do NOT do it justice. I highly recommend visiting this place on your visit to Vienna.
There are obviously more places to see, but I hope the ones I mentioned help make your trip to Vienna a trip you will never forget!
Belvedere Palace Looking Down at the Lower Building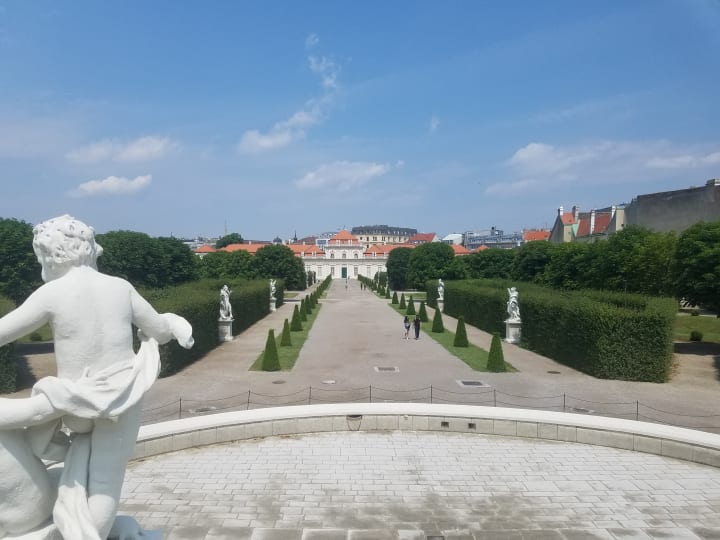 Austrian National Library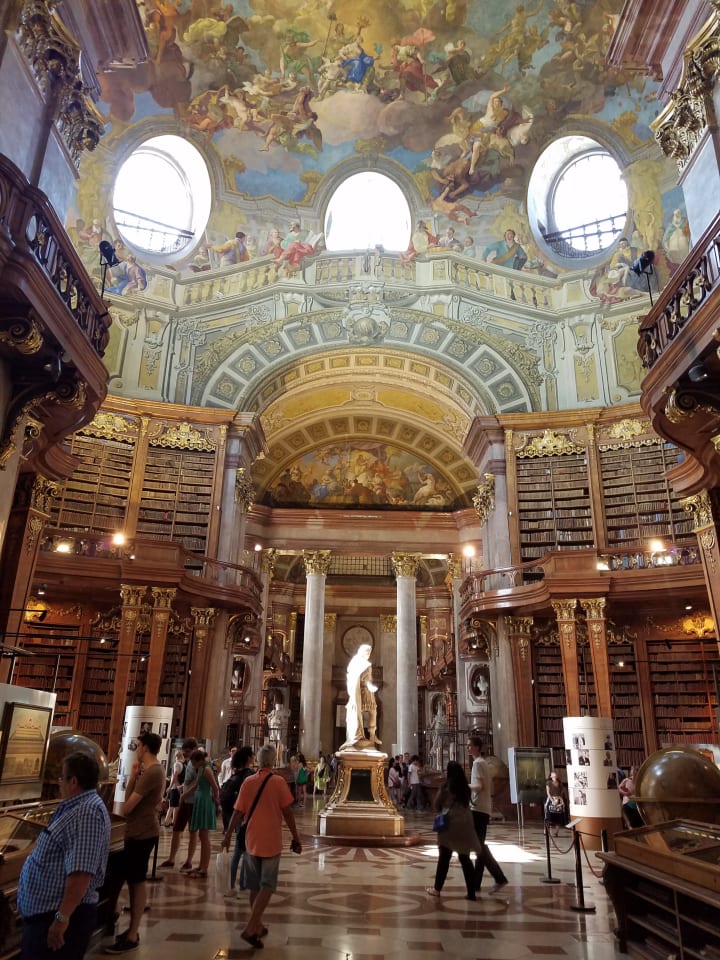 'Kiss' by Gustav Klimt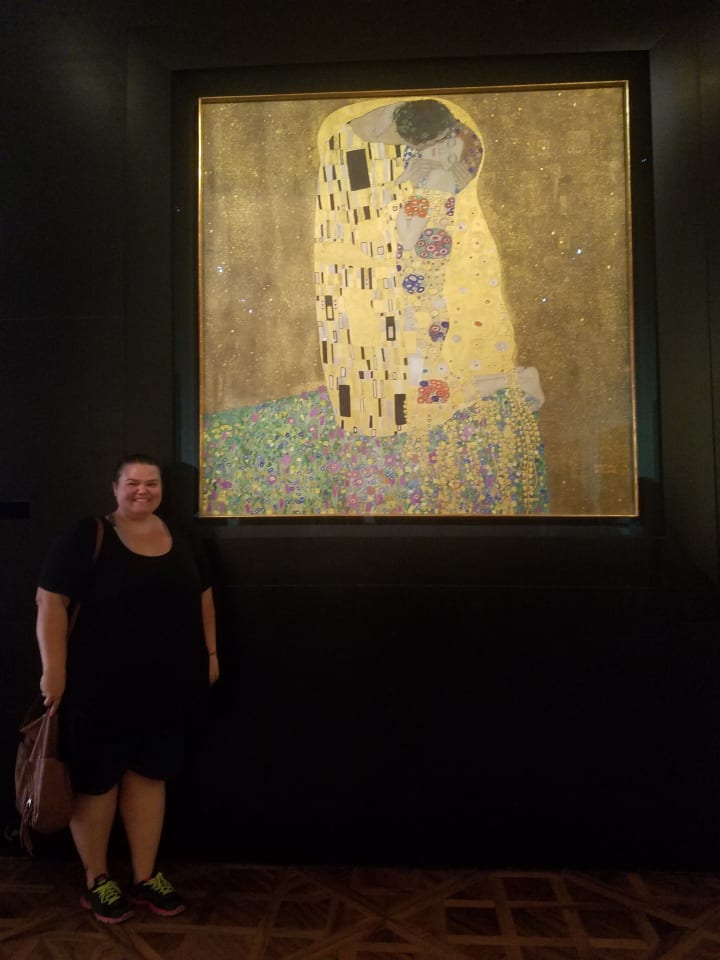 The Inside of St. Stephen's Cathedral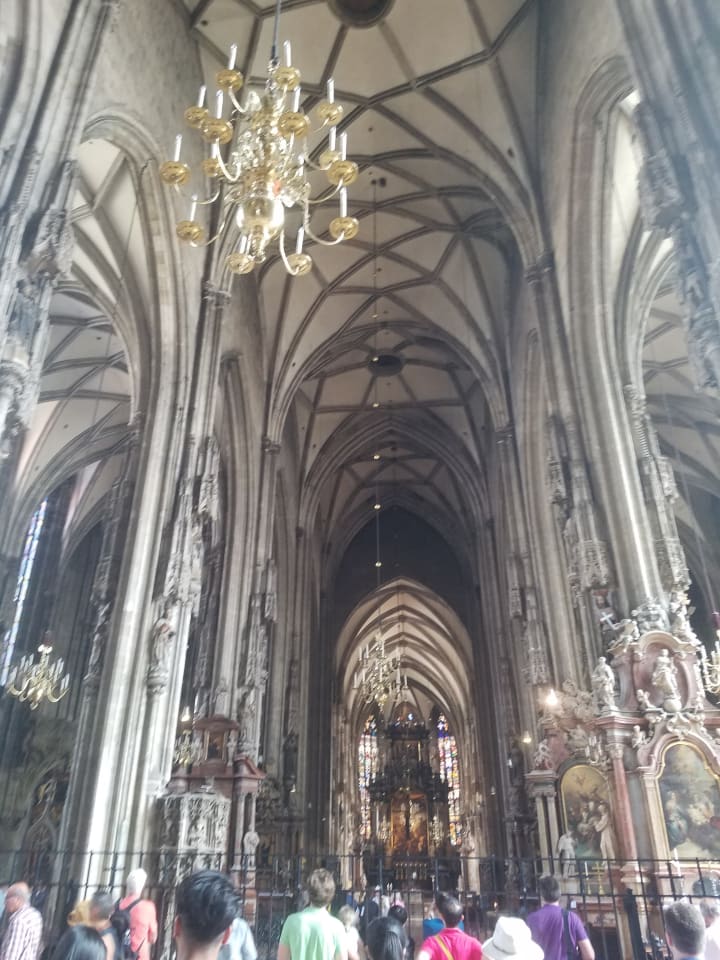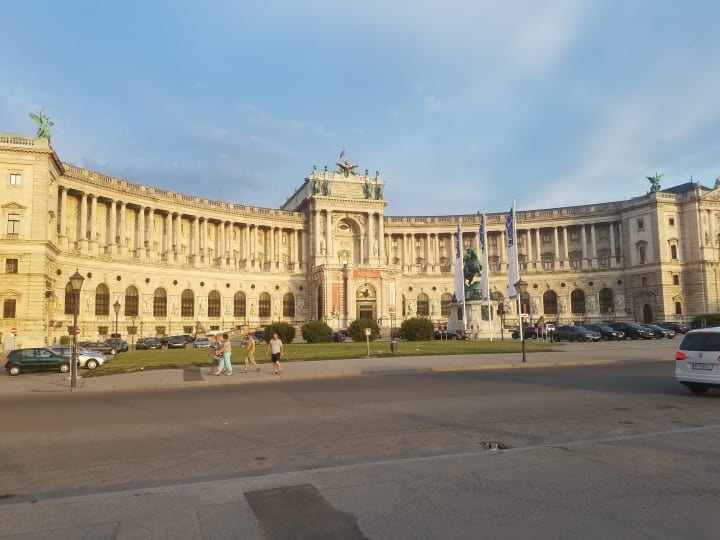 Tile Work on the Roof of St. Stephen's Cathedral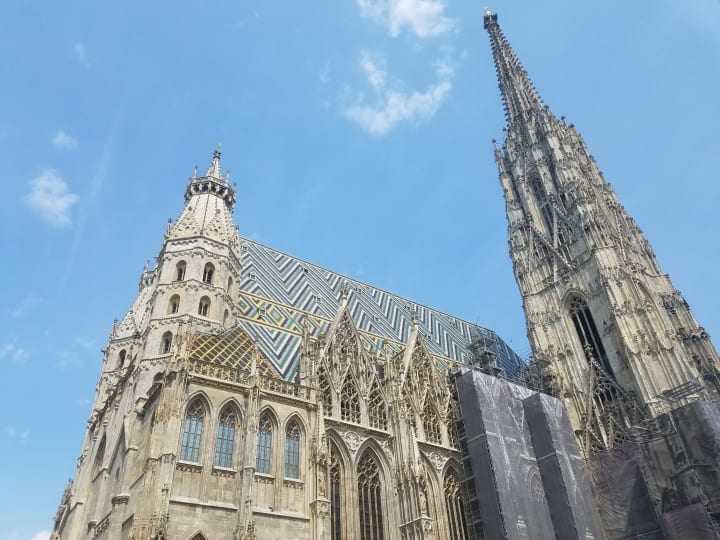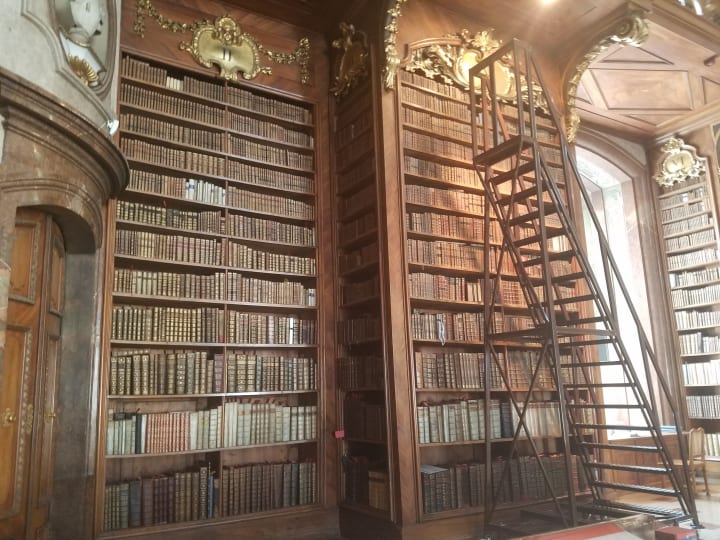 budget travel
I currently live in Tucson, Arizona. I have lived in Spain, Italy, and most recently, Scotland. I have been lucky enough to explore the world and hope to share my thoughts and experiences.
History, Museums, Cultural Sector