Un Belle Ville
Paris for a week Part 1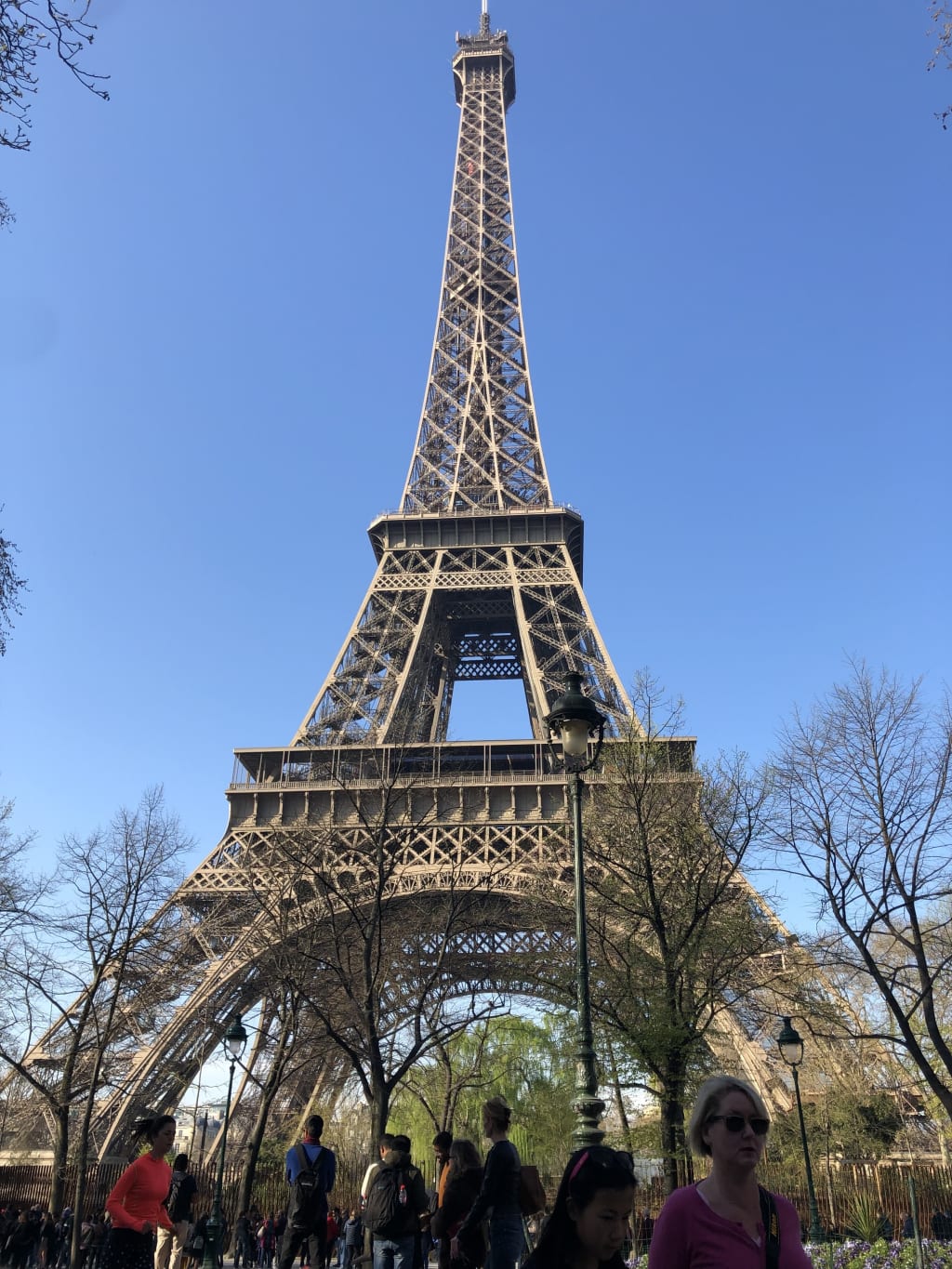 It started with getting on the wrong train…
OK not really. But that did happen. Before I tell the story of my adventure in Paris, I should probably explain how I came to choose this city as my destination. Let us begin shall we?
First off: I hadn't been outside the US for a few years and my travel bug meter was at its max. After agonizing on whether I should go somewhere or just work the bug got to me. I sat and compiled a list of places that I wanted to go and did research on everything from travel, accommodations, tourist spots and how far my budget would stretch. After a few days I decided that Paris was the best choice. And you know what's funny? Paris was actually last place I would have wanted to visit. It wasn't a city that appealed to me. Sure it has its history, architecture. Art, food, culture and a Disney park (not the main reason I chose to go but a reason). I thought that cities like London and Rome had a better appeal. But I wasn't getting any younger and figured that since it fit all of the categories well why not?
So after looking and finding the right deals and the right time to go, I book myself a week in Paris. And a pretty good deal I might add. I was able to find good accommodations, the flight and time arriving was excellent and it the total was under budget so I had some extra money to split among my itinerary. Thanks to Uber and Doordash, I was able to have some more spending money. Enough to have money for Disneyland and Paris. And what ever else I wanted to do or see. Let the countdown begin!
I should say a big thank you to my Mom who not only drove me to the airport that early but gave me a few tips on Paris as she had gone before. (Even if it was more than 30 years ago she knew quite a bit) From the most trendy tourist spots to lesser known ones and where to find a public toilet that's a whole other story). Oh and butter on bread isn't a thing over there. Great advice Mom, but don't the French use butter on everything?
So after a small hop down to Los Angeles and waiting 5 hours,during which i did some sleeping, eating and moving around the terminal to get a better Wifi reception, it was time…for a new adventure and 10.5 flight. During the plane ride, I kept thinking that hopefully everything goes according to plan. But does everything really go according to plan on trips like these? You would really hope so and for my whole week there that wasn't the case most of the time. But I couldn't ask for a better adventure.