Trip of a lifetime
A Return to the United Kingdom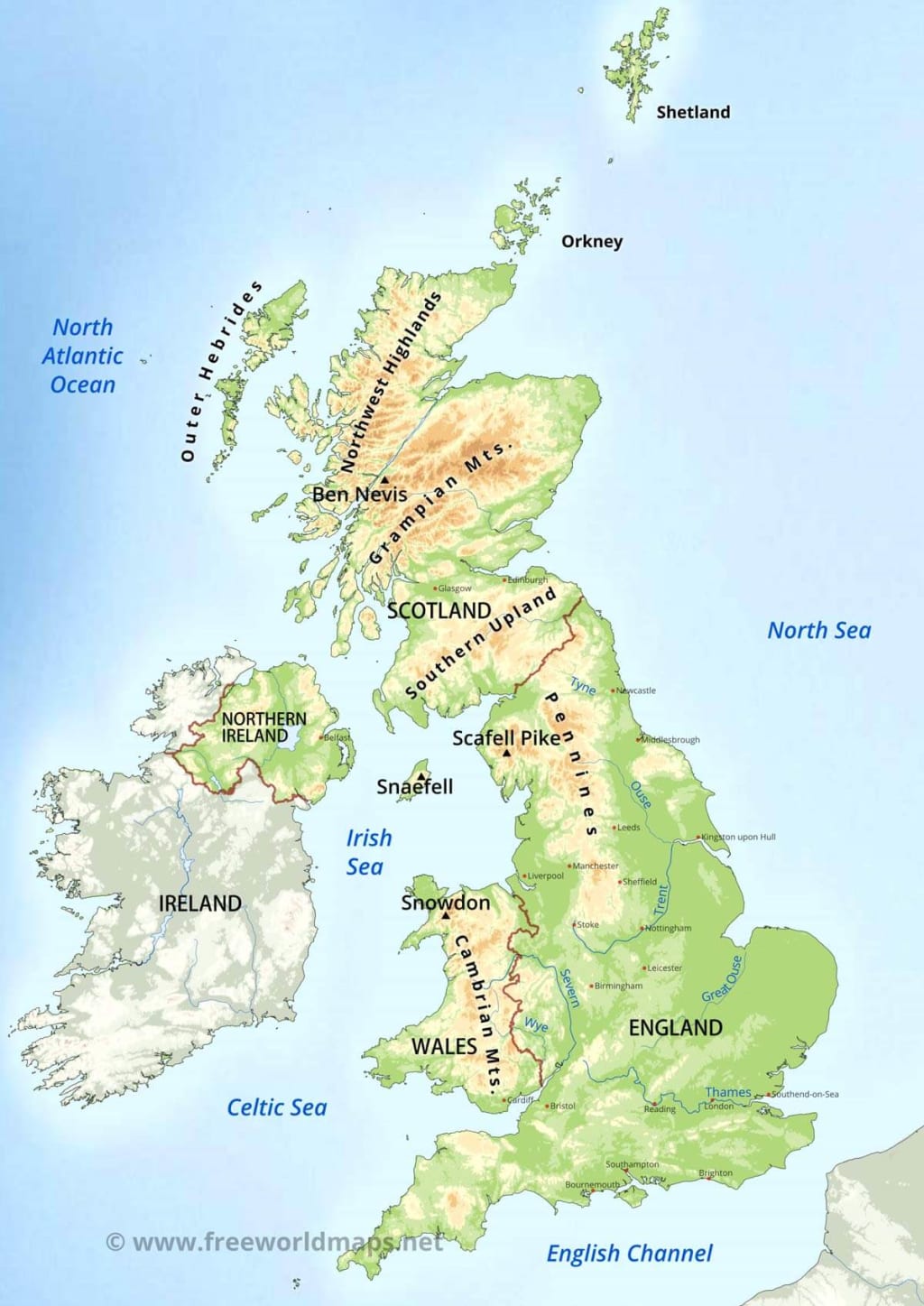 Map of England
I am looking forward to someday making a solo trip back to England and then traveling to Scotland and the Orkney Islands. It almost calls to me, begging for me to return and see all the places I could not see when I was sixteen. I would have to spend around two months to see everything I want to see. Picking out where I would start is difficult, but I think the Orkney Islands would be the best place. Starting at the furthest point north and working my way down.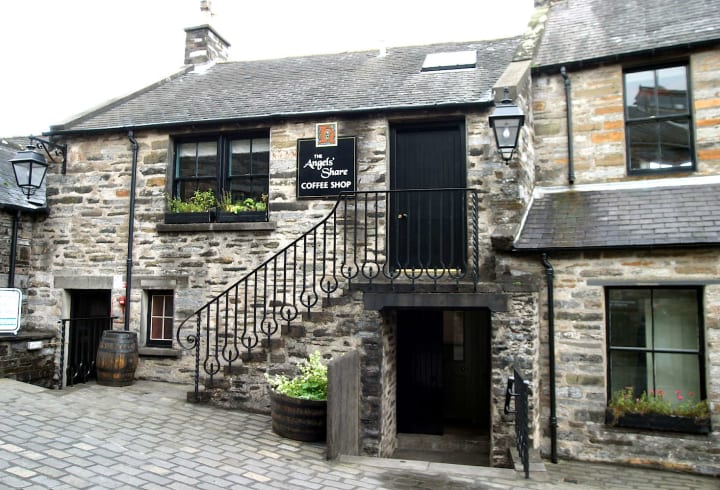 The Orkney Islands has a history that dates back five thousand years. There is the Highland Park Distillery, where single malt scotch whiskey is crafted. When I was young, I had a friend, Andrew, who taught me the difference between the different Scotch Whiskey. How to pay attention to the flavor undertones, smokiness, and how smooth it went down into my stomach. To see where they craft this wonderful beverage would be a real treat.
The distillery was founded in seventeen ninety-eight by Magnus Eunson. By day he was a butcher and church officer but smuggled whisky by night. There is always some exciting history behind crafting different alcohol types and the places that craft this fantastic drink.
Like England, the Orkney Islands has a piece of its prehistoric past where rituals and ceremonies were held. In the Orkney Islands, it is the Ring of Brodgar. It is said that this place at sunset is a stunning sight. It sits in a natural amphitheater where twenty-seven of the sixty stones that were placed there still stands. There are also the Standing Stones of Stenness, both of which are now UNESCO World Heritage Site.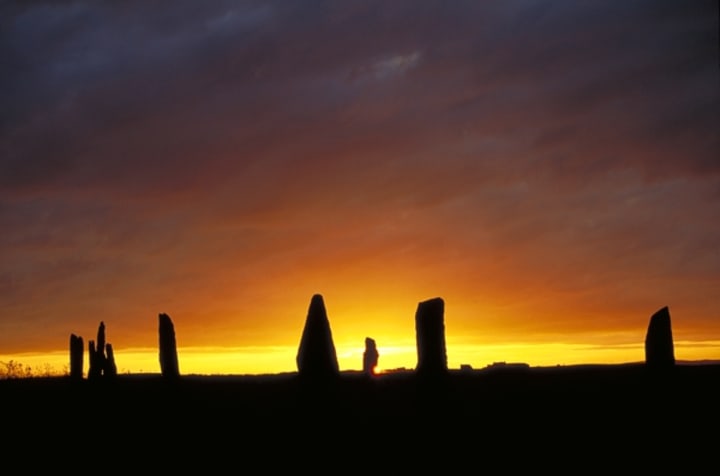 In Edenborough, there are many historic churches and monuments. I especially would like to see Edinburgh Castle, the National Museum of Scotland, and the statue of William Wallace. I also would like to dig into some Haggis again, it has a unique flavor that I enjoyed, but I have only eaten it one time.
In England, where I probably will spend most of my trip, I plan to see Westminster Abby, The Tower of London, where the crown jewels are kept, are just a few of the places I want to see in London. I have heard that there was a long-standing tradition that the future queens of England were given accommodations in the tower before their coronation. I also want to visit Stonehenge and Woodhenge, which were the ceremonial sites for the Druids. Just a side note, before the Saxons invaded England, the people worshiped as Druids, a nature-based faith.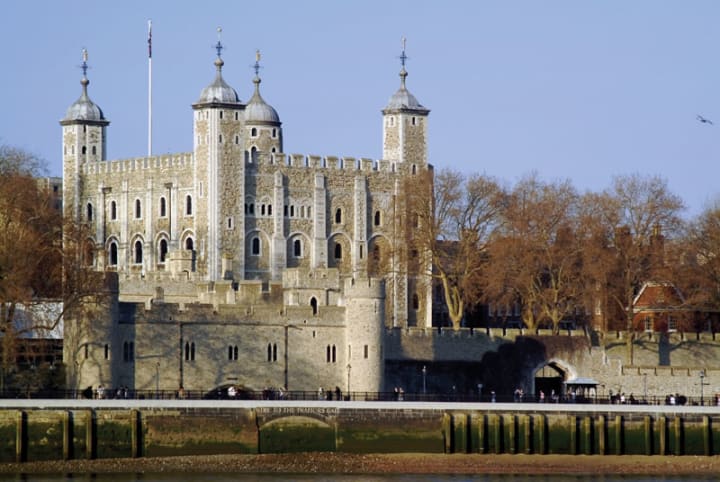 I also want to see the ruins of Glastonbury Abby in Summerset county, which is mentioned in some of the Arthurian Tales. I am planning to take this trip in the summer when there are festivals and concerts planned. I have been told that they are a must-have experience. In the town itself, there are around one-hundred seventy buildings that are part of the conservation area. If you use your imagination, I think you could see how they looked and the area's ambiance.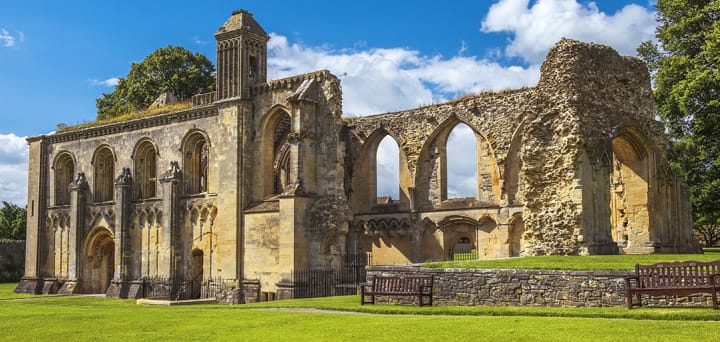 The hardest part about traveling to somewhere like England is that it is almost a magical place, which is the best description I can think of, that you never want to leave. When you are there, it is almost like wrapping yourself in a blanket where you feel comfortable all the time. There is so much to see, but you can only see so much in a single trip. It is hard to choose which sights to see and in what order to see them. None the less I hope that I can make this trip someday. All those places are on my bucket list, and it would be exciting to go on this trip.
solo travel
I am writing my first novel and also like writing short articles about many different topics.