Traveling with Children
Traveling with children is not easy, but here are some ways to help.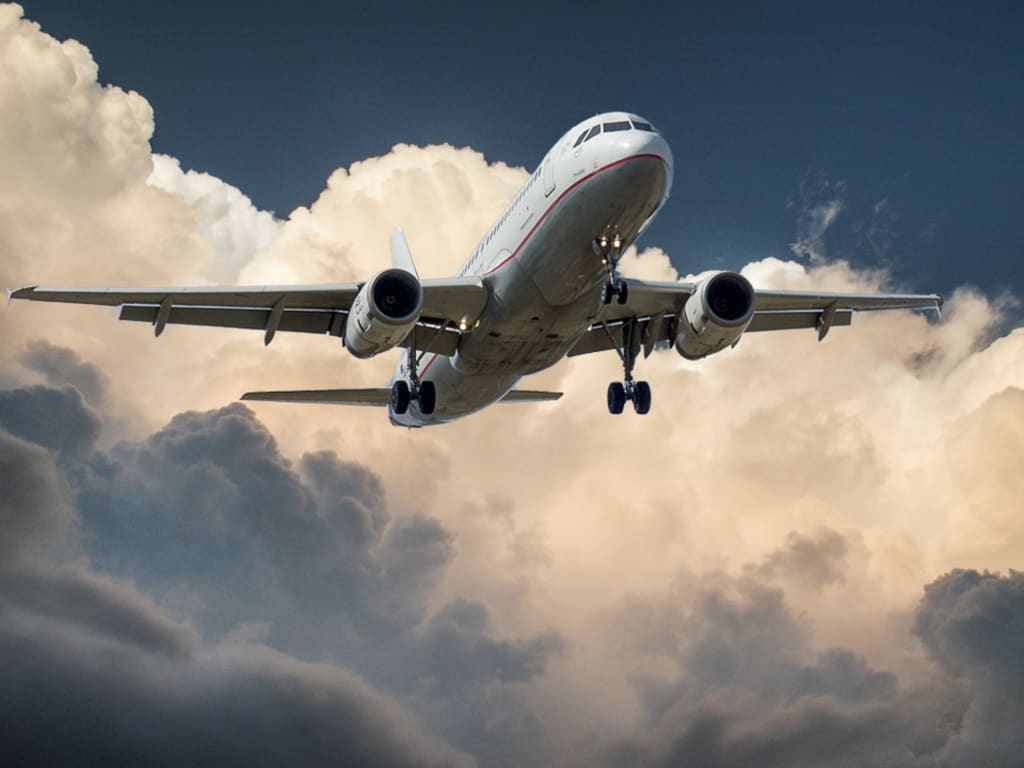 You should always plan ahead whenever you are traveling with children. Make sure that you plan on being at the airport at least an hour before your flight leaves. Truthfully being there an hour and thirty minutes ahead would be even better, especially if it is a holiday. That way if anything should come up you are where you need to be already. When you are packing their suitcase, make sure that you have a separate suitcase for them that has fun things in it for them to do. You can also pack a small pillow and their favorite stuffed animal. Pick things that they like, a coloring book, crayons, maybe a word search. You can pack an electronic game, as long as it does not interfere with the navigation system. If the flight attendant tells you to put it away then you should put it away. If you have headphones, and a small DVD player you could pack that too. So often I see parents out with their children and they have brought nothing for them to play with. Children are not like adults, they cannot sit there and talk and do nothing. It is important to bring something with to keep them entertained. When my daughter was little we used to play tic-tac-toe with cereal pieces. I would make a board with a napkin. She loved that, and it kept her busy. We would also play "I Spy" with things on the airplane. Ask the agent if your child can have a window seat. It is fun for children to look out the window. Plus you can point out different things and talk about them. Make sure that you talk to your children about being respectful to other passengers on the plane. A plane is not a place to be overly loud on. Also they should keep their feet off the seats in front of them. Children should never be barefoot on a plane, because there are too many germs. If your child does not to wear their shoes then pack them their slippers. You should also make sure that they are wearing comfortable clothes and tennis shoes so it is easy for them to walk. Let them walk because it will make them tired for the plane ride, and then maybe they will take a short nap. Also let them pull their own suitcase. It not only teaches them that they have to be responsible for their things, but maybe this too will make them tired. When you get to your gate take them to the bookstore. Maybe there is a healthy snack that they can get, or maybe there is a find the words book that you can by them. Traveling with babies requires even more planning ahead. You do not have to take everything with you on the plane. Just think ahead, how long is the flight, and then add in at least another hour for possible delays, and getting your luggage. If you have a stroller bring it, but again if your child is old enough to walk let them. You can take the stroller on the jetway. The gate agent will tag it, and it will be waiting for you right when you walk off the airplane. Be patient, they are called children for a reason. Children just do not have the attention span that we do as adults. Do not feel bad if they will not sit still. Some people will be alright being near your children, and others will not. That is alright, because those people would probably rather have the entire airplane to themselves. It is important to make your children understand that there just is not enough room on the airplane for them to run around. If you are traveling alone with your child, or children do not be afraid to ask for some help. Most of the agents will help you, and so will the flight attendants. Tell them that you are traveling by yourself. Never leave your child, or children by themselves, yes even on the airplane. If you need to use the bathroom take them with you. They do not have to be in there with you, you can just as a flight attendant, or a passenger to keep an eye on them, but you should keep them close to where you are. You know children. It only takes a second and they are off doing whatever interests them next. Traveling with children is not easy, so if you remember these things they should help you out when you take your next trip.