Traveling With a Stranger
a story of traveling across the world with someone I just met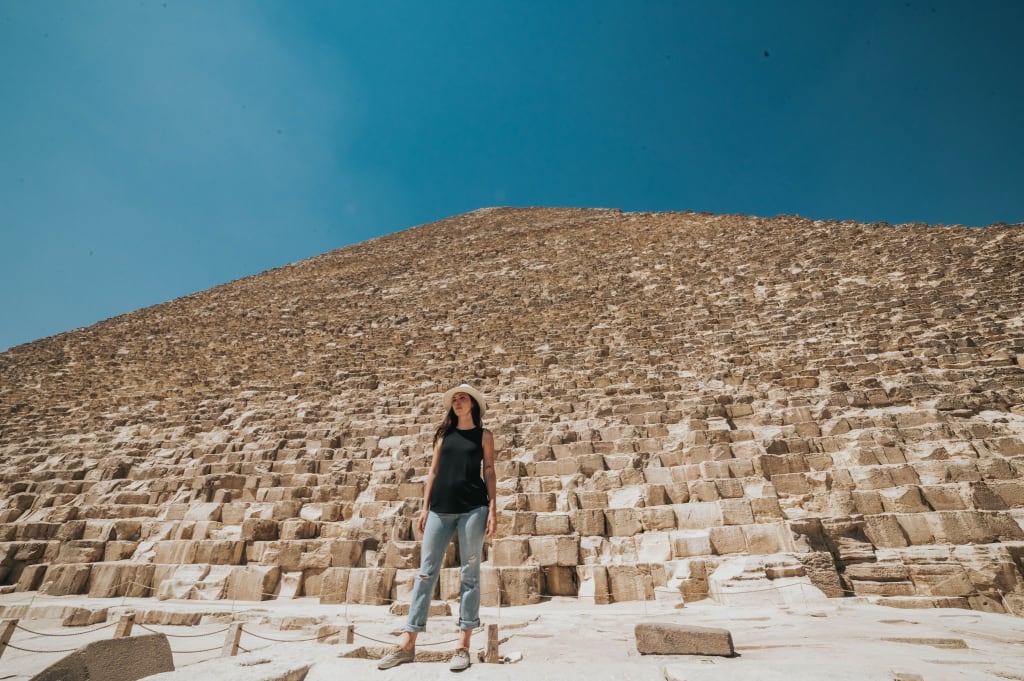 Almost everyone can agree that dating apps are superficial, but what happens when that superficial feeling becomes something real?
How it Started
As most people in this generation do, I was spending a lot of time meeting people on dating apps. One night, I matched with this girl. We spent about an hour messaging back and forth before I invited her on a night hike. To my surprise she agreed to go, and we spent a few hours together talking about life, overlooking the city lights.
I didn't see her for the next four days, as I was getting ready for an upcoming trip. I was going to visit where I grew up: Cairo, Egypt. I wanted to see this girl again, but I was about to leave in a week. I took a chance and asked her if she wanted travel with me. She agreed. Ten days after initially meeting, we boarded a plane in Los Angeles, California.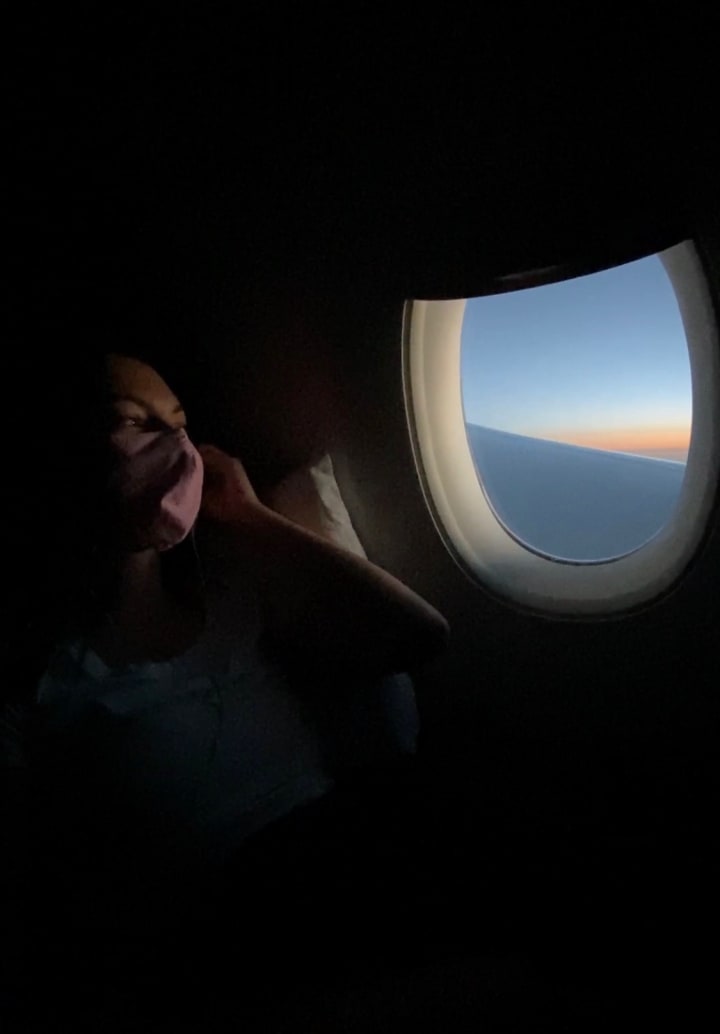 Her and I had only known each other for a little over a week, but we were about to spend the next 24 hours traveling together. We spent this time talking about everything from our families, future goals, fears in life, past lovers, and everything in between. We ate pretzels in the Munich airport, almost missed our connecting flight in Vienna, and joked about how crazy we were along the way. By the time we landed in Cairo, I felt like I had known her for years.
The Great Pyramid of Giza
The first place we visited was the pyramids. The Great Pyramid of Giza is the oldest and largest of the Seven Wonders of The Ancient World, so what an amazing place to go on our second date.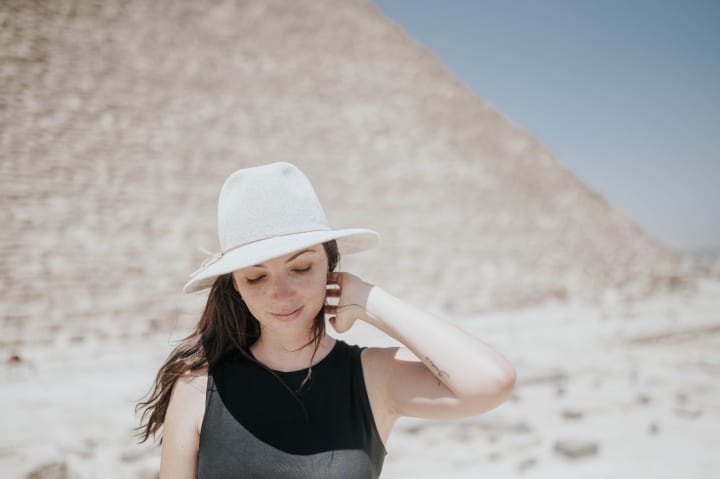 There were no other tourist visiting when we went. This allowed us to spend hours walking around, admiring the work that was once built by the ancient Egyptians. The sun was blistering hot and we didn't bring enough water, but that didn't stop us from exploring every bit that we could.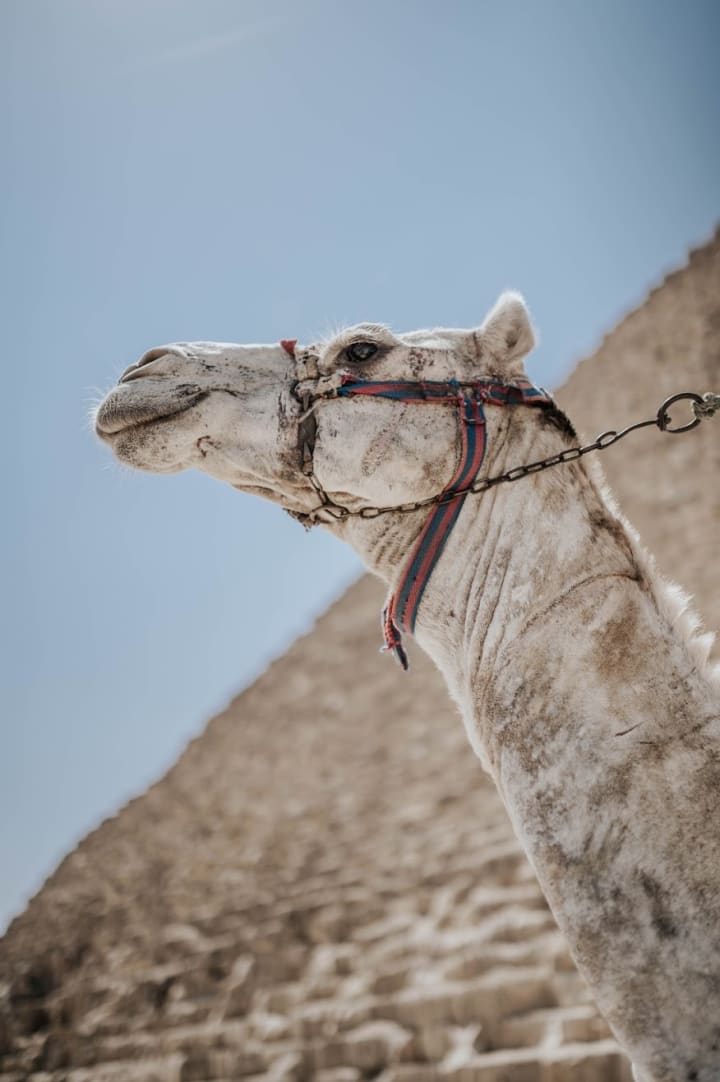 As we walked around, she asked me questions about the history of Egypt, I was eager to answer all of her questions. Egypt was my home for seventeen years, so I was happy to share my home with her.
The Red Sea
We were lucky enough to stay a few nights in Makadi Bay, a resort town located on the coast of The Red Sea. As we arrived to the resort, we were welcomed with Egyptian wine. As we drank the wine, the hotel staff showed us to our accommodations. We walked to the top of a hill to our room, which had a private pool overlooking The Red Sea.
During our plane ride, she had told me one of her favorite simple pleasures is watching the sunrise. We were on the East coast, so what better place to see the sun come up. We woke up the next morning at 5:00AM, when it was still dark. The sun rose above us while we relaxed in our room's pool.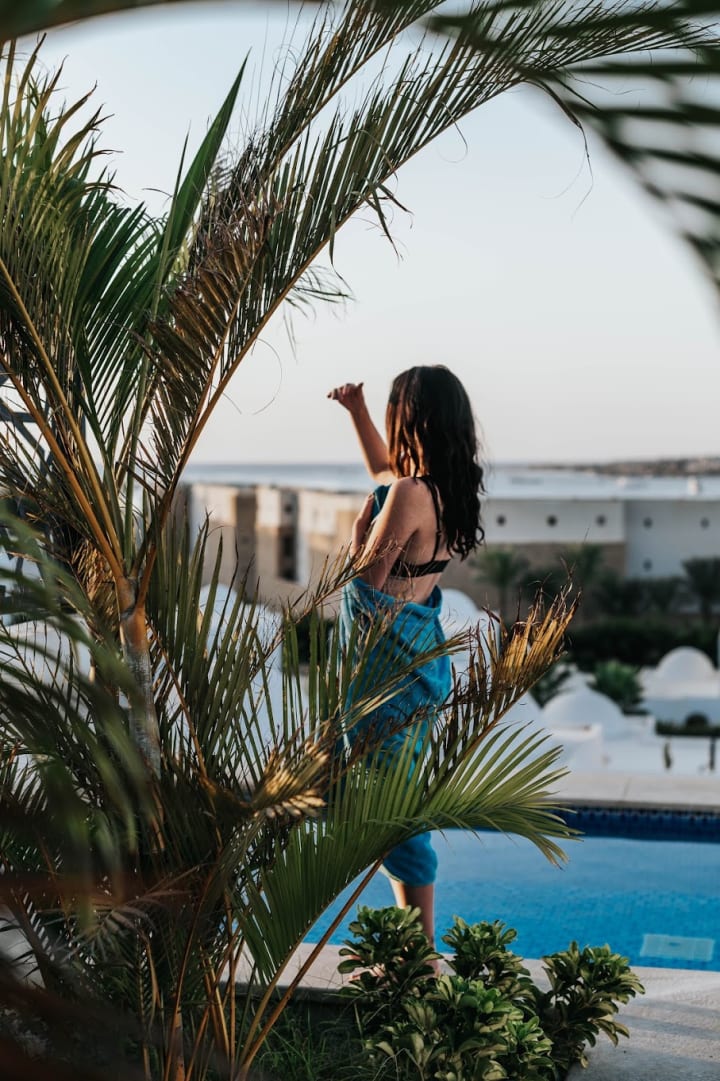 Our days in Makadi Bay were spent swimming in The Red Sea with the exotic sea-life, trying traditional Egyptian food, and relaxing with each other beachside. When we were there, all of my responsibilities were put on hold. I was able to use this time to get to know her more on an intimate level.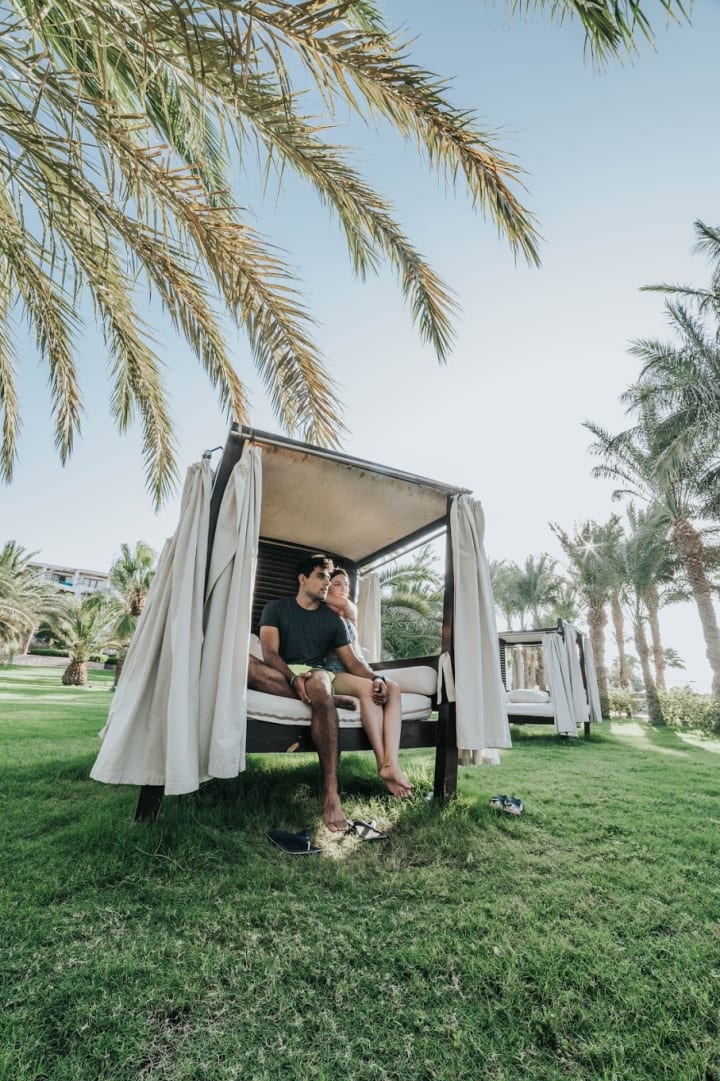 Heading Back
Her and I were able to explore a lot of Egypt during her two weeks there. She met some of my family and childhood friends, I encouraged her to try a ridiculous amount of foods that I grew up eating, we explored places I had never been to before, but most importantly we were able to get to know one another. After the two weeks, she got on a plane back to Los Angeles.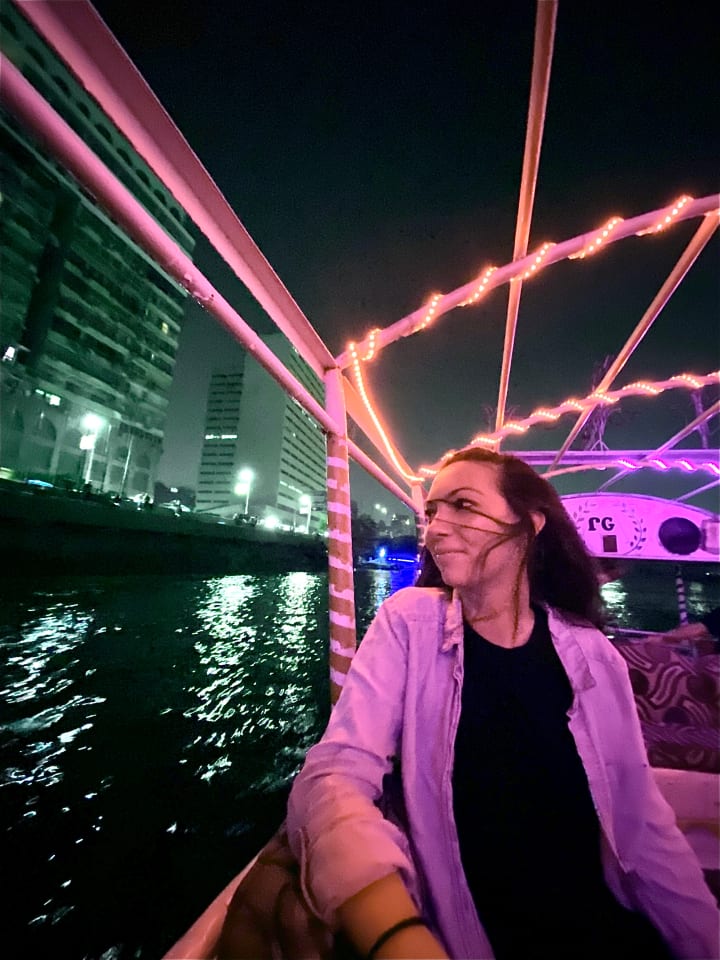 A lot of people have asked me what it was like to travel with someone I just met. To be honest? It was amazing. Traveling with a stranger is an intimate experience. I wouldn't have wanted this trip any other way.